COLUMBIA, Mo. — After his team pummeled SEMO 50-0 in the 500th game at Memorial Stadium, Missouri coach Barry Odom did something rarely seen — perhaps never seen — at the 93-year-old home of Tigers football: He crossed Faurot Field after the postgame handshake and ran along the berms to slap hands with the Mizzou students still standing after the three-and-half-hour game. 
If Larry Smith or Gary Pinkel ever high-fived the students after a game, I missed it. After a game that played out exactly like most figured, this was THE scene of the night. (As captured below by ABC 17's Tyler Murry.)
"Man, I was happy they stayed," Odom later said. "It's 10 o'clock at night and they had all the reasons in the world to leave. I look over there and they're still cheering. That's the experience. That's awesome. So I wanted to tell them thanks in my own way … to as many as I could.
"Friday afternoon, I got a chance to go over on campus. They've had a pep rally the last two home games at noon. … They hand out T-shirts and Tiger tails. I think there was free food, a live band. I mean, that's what I want, the involvement of what this needs to be. We're all in it together. So it was awesome. I'm thankful for them and the way that they continued to stay when it was 50-0 on a Saturday night in Columbia, Missouri, when they could have been doing a few other things."
That Wyoming loss still stings. The NCAA postseason ban still lingers. But Odom is doing his part to work the crowd. And the crowds are coming back, slowly but surely. Saturday's announced attendance of 56,620 was about 5,400 more than the previous week against a Power 5 opponent from the Big 12. Saturday's crowd was more than every home crowd of 2018 but the Georgia game. Saturday's crowd was MU's biggest for an FCS opponent since the 2015 home opener.
Odom challenged the fans (again) to sell out this week's SEC opener against South Carolina. It's a pivotal game for the Tigers. For the Gamecocks, too, but especially Odom's team if this bunch is going to deliver the kind of season the most hopeful of fans expected. We'll preview the South Carolina game like crazy all week, but for now, a quick peek back at Saturday.
STATS THAT MATTER
Pretty good showing for Missouri fans with an FCS team in town, especially when you look at other attendance figures for teams with similar-sized stadiums that usually rank in Mizzou's vicinity in attendance: Illinois (34,759), Minnesota (41,021), Ole Miss (45,238), Mississippi State (54,522), Arkansas (55,583).
That was SEMO's conversion rate on third down. Missouri's defense only forced one turnover but was dominant for four quarters. The line of scrimmage was a brick wall once again. SEMO averaged 1.2 yards per rush and completed only 11 of 32 passes. The Redhawks standout receiver, Kristian Wilkerson, had one catch.
Don't get too caught up in national rankings this early in the season, but after three weeks of games, Mizzou's defense ranks No. 4 in total defense (yards allowed per game), No. 2 in pass defense, No. 8 in interceptions and No. 24 in scoring defense.)
"Making progress," Odom said. "We also understand what's coming. So we need them to continue to work in the way that they have throughout the week. As soon as we feel like that we've taken the next step, we know that we've got a lot better yet to get."
Here's all you need to know about Missouri's defense Saturday night. This was the headline for the game on SEMO's team site: "Reynolds Breaks Single Game Punts Record in Redhawks Loss to Missouri" SEMO punter Jake Reynolds, from Lafayette High, punted a school-record 14 times.
PLAYER(S) OF THE GAME
Running back Larry Rountree set the tone on the opening drive.
He accounted for more yards on the drive (85) than the drive covered (75) thanks to two penalties. He finished the night with 142 rushing yards on 18 carries and three catches for 18 yards. Rountree doesn't have to be a workhorse back when you've got Tyler Badie as a sidekick, but on nights like this, Rountree suits the role and can bludgeon a defense with run after run after run.
Runner-up: Tucker McCann is mastering this double duty role as Mizzou's kicker and punter. MU dug up this nugget on the senior after Saturday's game: He became the first FBS player in the 21st Century with four punts of 50 yards or more and three 40-yard field goals in the same game. McCann averaged 55.4 yards on five punts — five punts against SEMO? We'll get to that soon enough — and he nailed all of his field goal tries of 42, 44 and 52 yards. Also, all nine of his kickoffs went for touchbacks.
"I think he's gotten better with the workload," Odom said. "He's been a weapon for us."
LOOKING GOOD
• Kelly Bryant's deep ball. Bryant hasn't always unleashed the long ball, at least not at a Drew Lock rate, but he uncorked two 50-plus balls for Jalen Knox on play-action, both for long receptions down to the goal line. The QB's arm is either better than was advertised when he left Clemson or it's developed into a strength in his nine months at Mizzou.
• After a strong performance against West Virginia, Missouri's offensive staff wasn't content with the offensive line. Left guard Case Cook and right tackle Bobby Lawrence had better weeks of practice than starters Larry Borom and Hyrin White, so offensive line coach Brad Davis started both backups. Message delivered.
"That's something that Coach Davis told all of us," center Trystan Colon-Castillo said. "It doesn't matter. Just because you're a starter Week 1 doesn't mean you're going to be a starter Week 2, Week 3, whatever. He's not going to hold anyone back. Whoever's playing better is he's gonna play. That's how it goes. It tells the other guys he's not joking. It's kind of like in the back of your head, 'He's not going to bench me' ... until he really does. Then you're shocked and awed. I think it's a good wake-up not only for those guys but everyone in the (O-line) room that you better bring it every single day."
The Tigers averaged a season-best 6.5 yards per carry.
• Granted, it was SEMO, but this was the most physical we've seen Missouri's defense play in a long time. D-tackle Jordan Elliott drove quarterback Daniel Santacaterina into the turf on the first series. Safety Tyree Gillespie had a couple jarring tackles, one that initially drew a targeting penalty that was waved off after replay review. Linebacker Nick Bolton delivered some crushing blows. Credit to the Redhawks for staggering back to their feet for more punishment, but this was an early technical knockout for the Tigers.
"They were hitting dudes pretty hard, I guess," linebacker Cale Garrett said. "Pretty aggressive."
• Richaud Floyd's punt return touchdown. It's amazing what happens when you get the right guy back there fielding punts. A year ago, with Floyd recovering from a broken leg most of the season and later a concussion, Mizzou ranked second-to-last nationally in punt return average. A year later, Mizzou ranks No. 8 thanks to two long Floyd returns at Wyoming (42 yards) and Saturday's 71-yard TD return.
After watching Floyd get crushed on an incredibly violent collision last year at Tennessee, Odom said he wasn't sure if he'd ever return punts again. Floyd spent the night in a Knoxville hospital after getting knocked unconscious.
"I think that takes time," Odom said. "You talk about the toughness of being able to overcome something like that."
Here's the scary part: Floyd doesn't remember the hit at Tennessee.
"The last thing I remember was catching the ball and then I woke up in the hospital," he said. "I've watched it, but it doesn't make me nervous or anything because I really don't remember it."
Any second thoughts about returning punts this year? Not so much.
 "I knew what I was getting into when I wanted to play football," he said. "My dad told me if I wanted to do it, go out full throttle. If I don't want to do it then it's my choice. But I'm a warrior. I'm going to do whatever I want to do when I need to do it."
NEEDS WORK
• It's OK to have some concerns about the offense's tendency to sleep walk through a possession or two. In the second quarter, Mizzou went back-to-back drives without a first down. Three plays, 9 yards. Three plays, 7 yards. On the next series, Badie's 49-yard run got the Tigers into plus territory, but Bryant threw an interception into the end zone. Yes, Mizzou led 27-0 at the time, but does this kind of stagnant play throw up a caution flag?
Consider this: Mizzou punted five times. In 17 previous games against FCS opponents since 1998, only twice did MU have to punt more times.
Don't pay attention to MU's mediocre total offense numbers ... at least not yet. Bryant hasn't played the fourth quarter the last two weeks and the defense handed the offense short fields in both games. The more relevant statistic is yards per play. The Tigers are averaging 6.1. That's No. 7 in the SEC and No. 55 nationally. Not terrible. Not great. 
• Another nine penalties for the Tigers, including seven on offense, two of which were personal fouls. The procedure penalties are one thing (illegal formation, illegal receiver downfield, false start, illegal motion), but the illegal block personal fouls are drive killers.
Only seven Power 5 teams have drawn more flags than MU's 24, the most in the SEC. Mizzou is No. 111 nationally in penalty yardage with 210 yards in flags. That stat can be overrated. Sometimes pretty good teams get a lot of penalties. Three unbeaten, nationally ranked teams have more penalty yards than Mizzou: Alabama, Oklahoma and Washington State.
• Jerney Jones' punt block was fantastically awful. He got such a great jump off the line he completely missed the ball off Reynolds' foot but plowed into the punter like he was Superfly" Jimmy Snuka throwing a flying body press. A for effort. C-minus on technique.
SE Missouri Missouri Football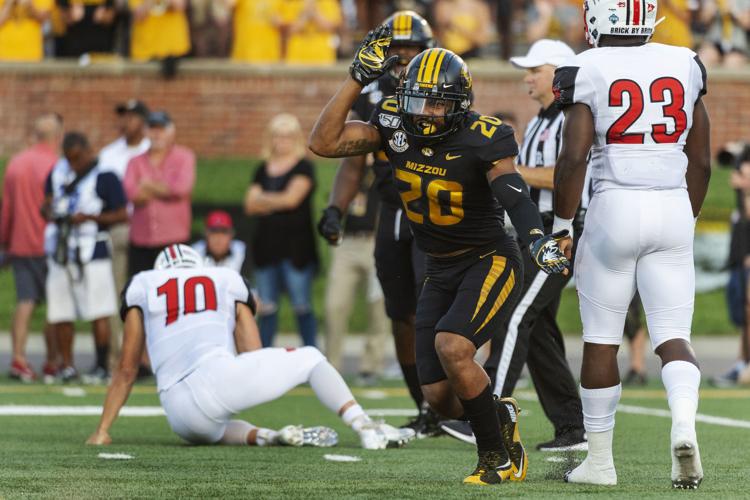 SE Missouri Missouri Football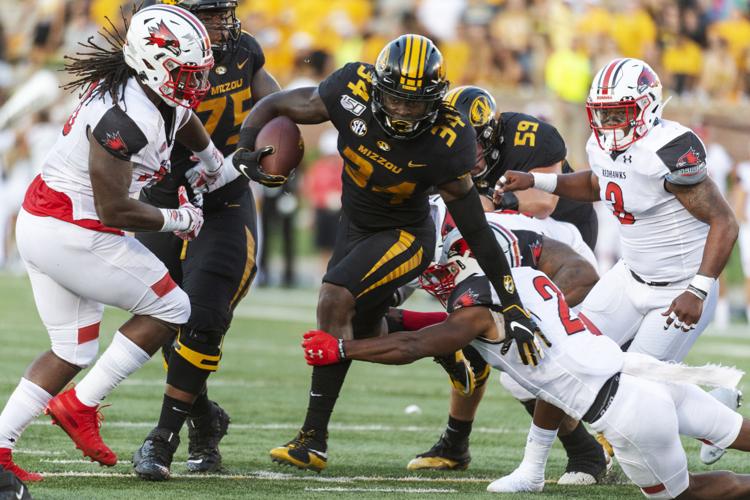 SE Missouri Missouri Football
SE Missouri Missouri Football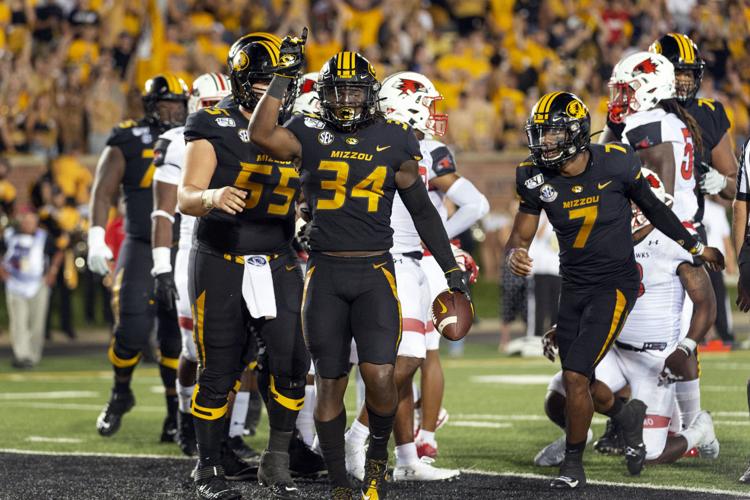 SE Missouri Missouri Football
SE Missouri Missouri Football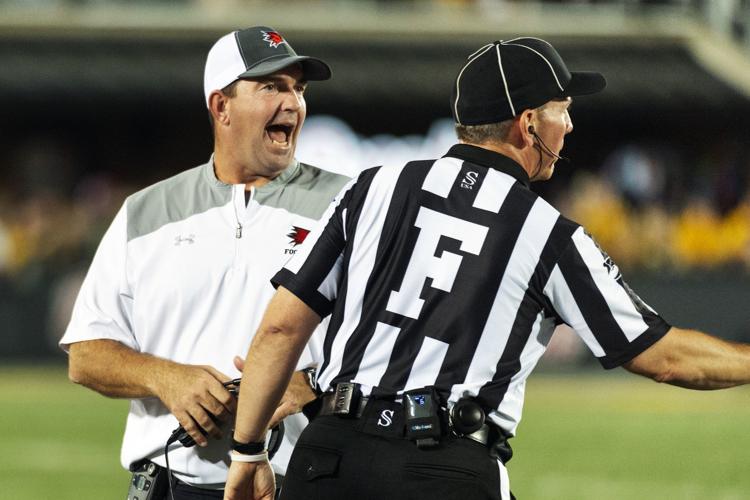 SE Missouri Missouri Football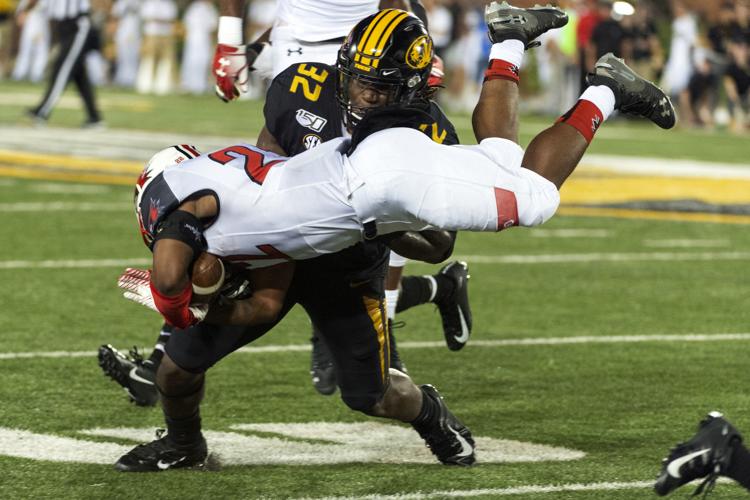 SE Missouri Missouri Football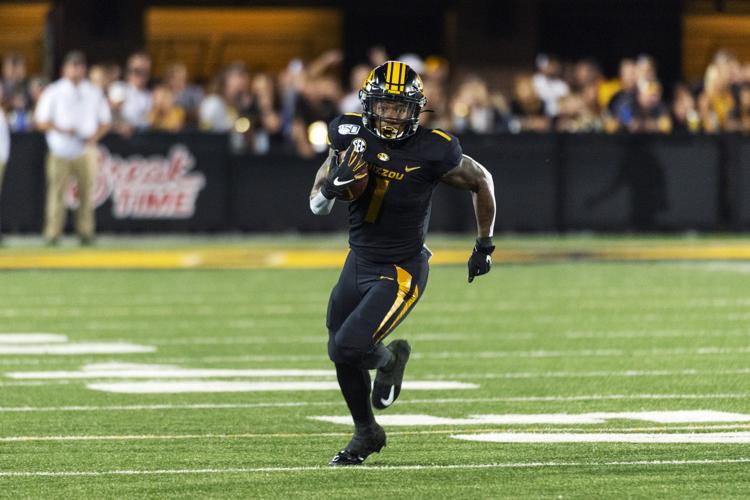 SE Missouri Missouri Football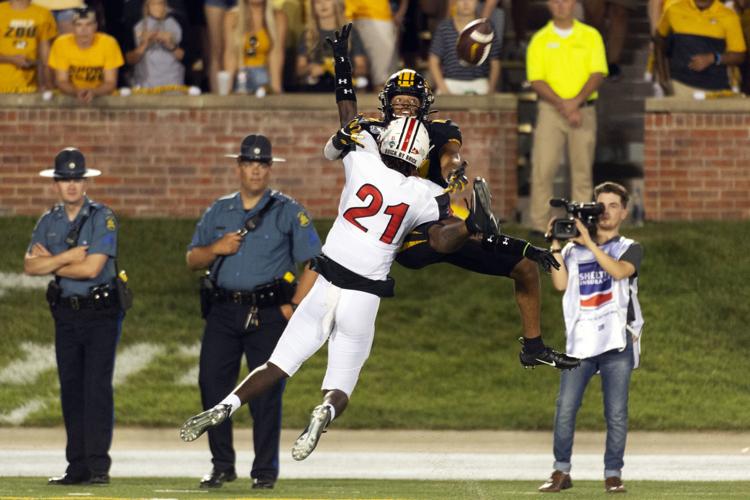 SE Missouri Missouri Football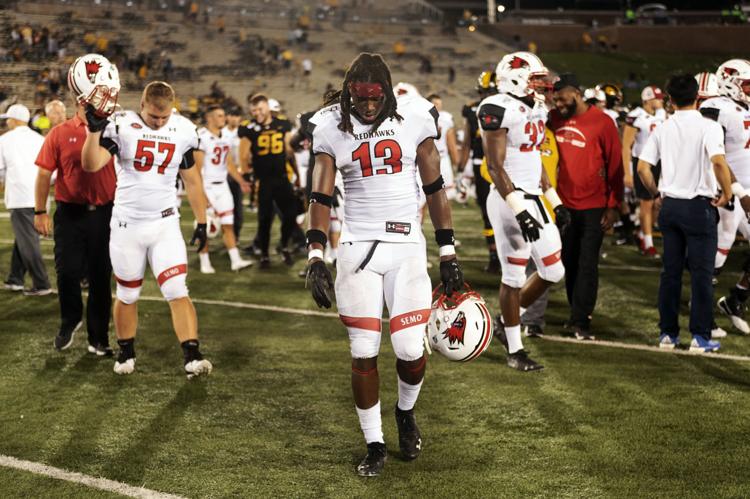 SE Missouri Missouri Football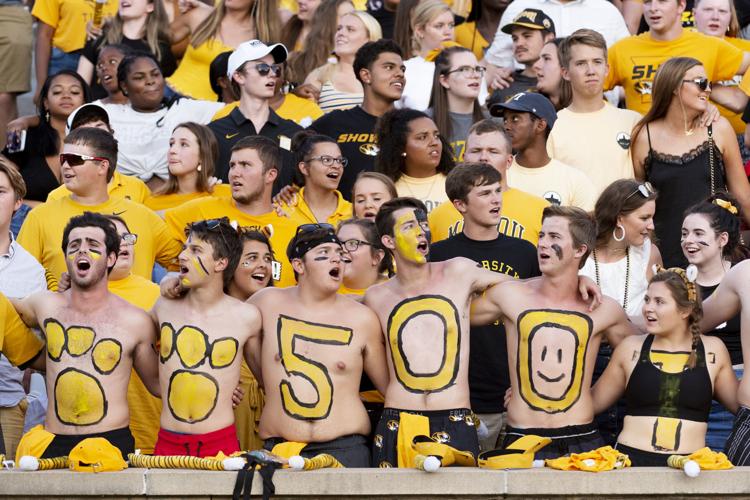 SE Missouri Missouri Football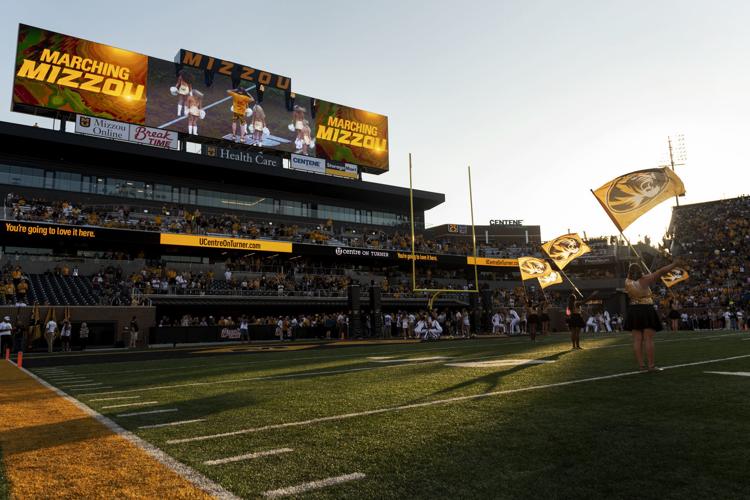 SE Missouri Missouri Football
SE Missouri Missouri Football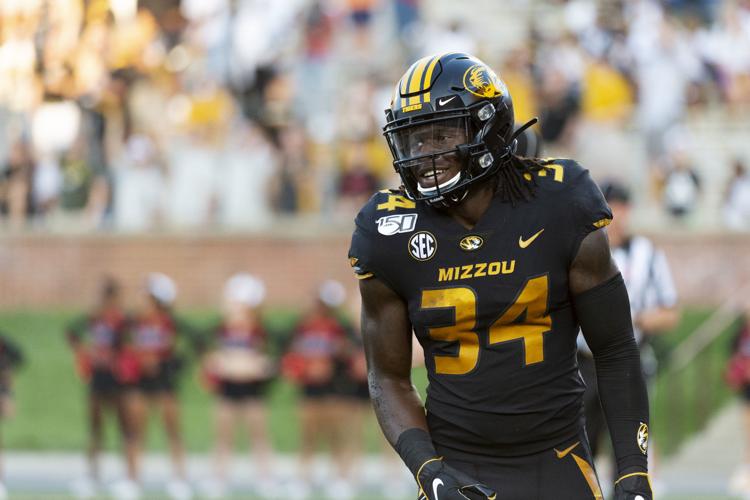 SE Missouri Missouri Football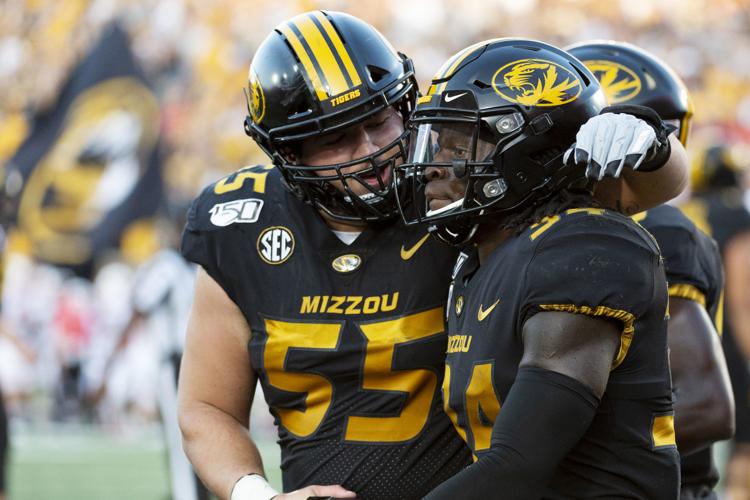 SE Missouri Missouri Football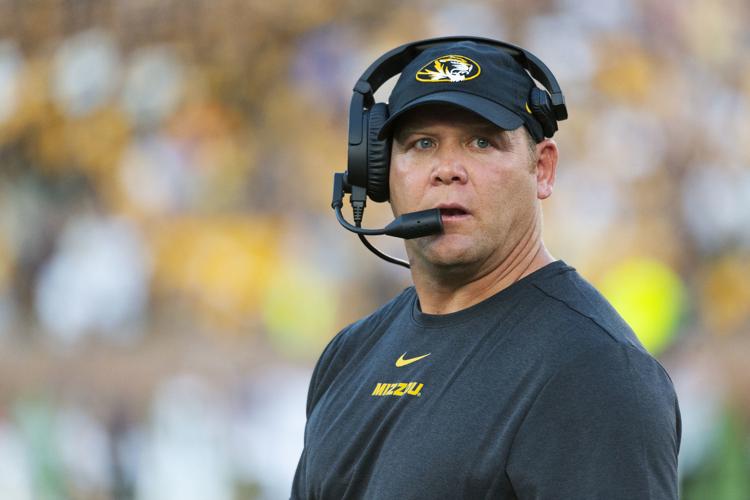 SE Missouri Missouri Football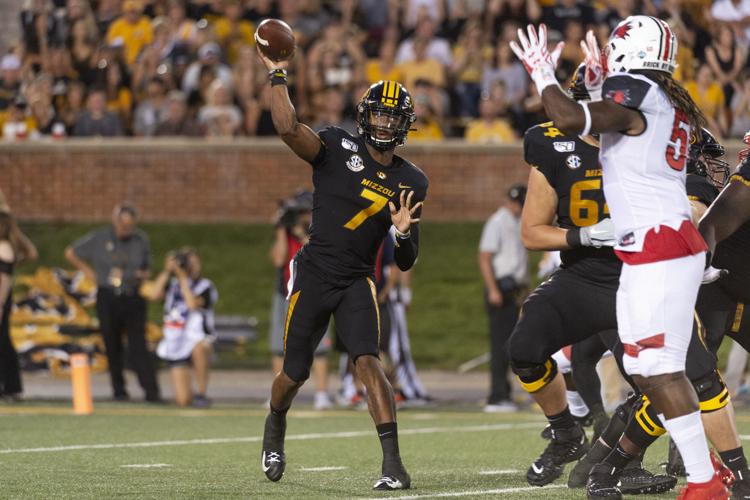 SE Missouri Missouri Football
SE Missouri Missouri Football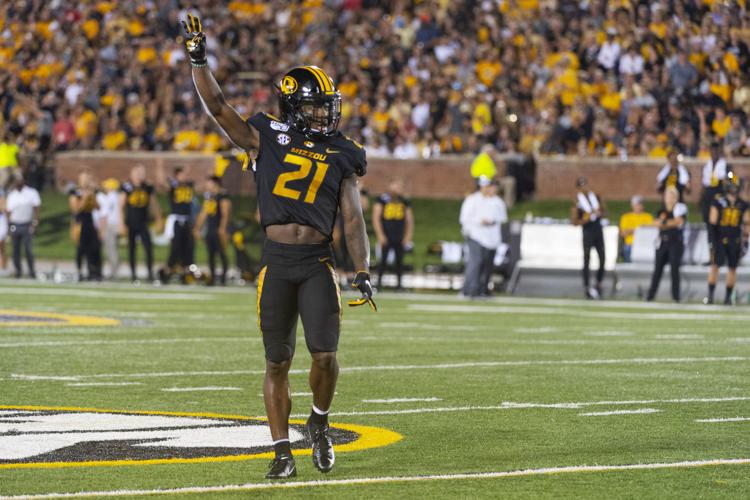 SE Missouri Missouri Football