COLUMBIA, Mo. – Missouri's 38-7 win over West Virginia probably prompted two reactions from fans Saturday.
1. Barry Odom sure can get his team to recover from one week to the next.
2. Why the heck couldn't the Tigers play like that at Wyoming?
Both are valid responses. The one that resonates with you more probably reflects how you feel about Odom and his three-plus years on the job.
Neal Brown fits into the first camp. Here's what the West Virginia coach had to say after the Tigers dominated his Mountaineers on Saturday.
"One of the markings of a really good coach is how you perform after a poor performance," Brown said. "Throughout (Odom's) career he's really bounced back well. Credit to him. Credit to their staff. Credit to their players. They played with an edge the whole time. They were ready to go."
"I've been in that league," Brown said of the SEC, having coached as an assistant at Kentucky. "I watched them all summer. They look like a team that can contend for the East. It wasn't a great matchup for us. I knew that watching this summer. Their performance at Wyoming was not a true indicator of who they are. Today was a much better indicator."
(Brown's not crazy about the East. Georgia is still the division's runaway favorite, but Kentucky and South Carolina both lost their starting quarterbacks ... Florida looked shaky against Miami ... and Tennessee is the biggest punchline across college football. The Missouri team that throttled WVU on Saturday could very well be Georgia's top challenger.)
Back to Odom, who's now 8-10 in games following losses as Missouri's head coach. That's not great, but within those 18 games are a couple impressive recoveries, most noticeably last year's Florida win, the best victory of the Odom era, which came a week after the home loss to Kentucky, arguably the worst loss of the Odom era considering what was at stake — his first win over a ranked team — and how spectacularly the Tigers collapsed late after controlling most of the game.
The Tigers that controlled Saturday's game looked nothing like the bunch that fouled everything up at Wyoming. The offense established an effective running game. Kelly Bryant and his playmakers hung onto the ball. They were efficient in the red zone.
Mizzou's most remarkable progress from Week 1 to Week 2 came on defense. Granted, West Virginia has serious problems on offense, especially along the offensive line. This was quarterback Austin Kendall's first career start on the road and first against an FBS opponent. But for the Tigers, it was unmistakably significant improvement.
A week ago, with his defensive staff under heightened scrutiny, Odom said "the thing they don't need right now is me to step in and think I've got all the answers." Maybe so, but that didn't stop Odom from making a suggestion or two after the Wyoming loss. On Saturday, he said he wanted to see defensive coordinator Ryan Walters play mostly base defense and for the players to be assignment sound. Nothing too cute. The staff had devoured film of Brown's teams at Troy, those potent offensive teams that pulled off upsets at LSU and Nebraska and carried teams that won 31 games the last three years. The Tigers were prepared to face all the shifts and motions and misdirection from Brown's Troy teams but wanted to react with simple and sound schemes.
"We had some things in our back pocket because West Virginia in Week 1 was so vanilla," Odom said. "You do all the study in the offseason on what Troy was last year and what Neil has done the times I've played against him and seen him and studied them. And it didn't look like the same team last week, schematically. So we knew we were going to have some things that were new this week. I wanted to play assignment sound and I wanted to play base. Walters did a heck of a job with that staff on putting together a very sound game plan."
Except for two plays, Walters kept his 4-2-5 base personnel on the field for WVU's six first-half possessions. That meant four down linemen. That meant inside linebackers Cale Garrett and Nick Bolton. That meant two corners, DeMarkus Acy and Christian Holmes, and two high safeties, Joshuah Bledsoe and Tyree Gillespie. And that meant strong safety Khalil Oliver or Ronnell Perkins either on Garrett's flank as a third linebacker ... or stationed up on the line of scrimmage as an overhang defender ... or back deep as an extra high safety. The Mountaineers used a variety of personnel packages. Four receivers split wide. Five receivers wide and an empty backfield. Two backs flanking Kendall in the shotgun. The pistol. Walters stuck with his base in every situation on all three downs. That's the payoff of using a hybrid defender like Oliver and Perkins. The Tigers can adapt on the fly without having to substitute a bigger linebacker or a smaller cornerback.
"Coach Walters really knows how to use us and get everybody in the right position in the right place to make the play," Perkins said. "I think we help our defense a lot. We're very fast and very physical, so we can just do what we do and we don't have to do a lot of flashy stuff. We just line up and play."
"We've got a lot of flexibility with those guys," Garrett said.
Late in the first half, Walters substituted Bolton for an extra safety, Jordan Ulmer, on third and 10 in the red zone. With WVU in a four-wide look, the Tigers showed blitz before the snap with Garrett and Gillespie up the middle A gap, but Gillespie backed off, giving the Tigers a five-man rush against WVU's six-man protection. The sixth, tailback Kennedy McKoy, didn't offer much protection. Garrett whipped past him and clobbered Kendall for the sack. That pushed the line of scrimmage 8 yards back and WVU promptly missed a 45-yard field goal.
Later in the half, the Tigers used an extra defensive back again on fourth and 5 and this time brought the house, blitzing four defenders behind the defensive line. The offensive line collapsed and D-tackle Kobie Whiteside earned the sack.
That was a common sight throughout the game. On WVU's first three series, the Tigers hit Kendall eight different times by Brown's count. Bolton drove him into the turf on a third-down blitz that opened a cut on Kendall's throwing hand. Garrett got to Kendall earlier on a blitz. Later, Oliver got to him and forced an incomplete pass. WVU's offensive line problems notwithstanding, this was easily Mizzou's most dominant performance on the line of scrimmage against an FBS opponent on Odom's watch. The Tigers overpowered and engulfed the trenches.
Aside from the Xs and Os, Odom had an important message for his team this week in the aftermath of the Wyoming disaster. I touched on that in Sunday's game story, the theme of faith and trust. Odom couldn't let one loss infect the locker room and sacrifice all the good things this team built up over the offseason, especially on defense.
"Trusting each other, believing in it, doing it, executing it," Odom said Saturday. "They played with more energy. They played with more passion. They understood the situation. They understood the call. They played fast. And, again, our staff did a heck of a job defensively on putting together a plan for them to go play the way they did."
Once the team returned to Columbia last weekend, Odom's "faith and trust" theme created what Perkins described as "a buzz in the locker room." Odom didn't put the recovery process on himself alone or his coaches. This was on everybody.
"We couldn't get too down on ourselves," the fifth-year senior said. "We had to keep everybody up. Like, I had to keep this person up. The next person has to keep this person up. If we would have thought about that loss (all week) we probably would have lost today. We just had to get back to work. We had to improve ourselves. And we did. We were better at tackling. We got the ball back. And we almost had a shutout. When (West Virginia scored late) I was like, 'Ahhhhhh.'"
But the late touchdown was against the backups. The starters can count a shutout, right?
"No, we're a team," Perkins said. "If the team didn't get it, we didn't get it."
STATS THAT MATTER
That's how many tackles the Tigers made behind the line of scrimmage — on just 59 plays from scrimmage. That's the most TFLs Mizzou's defense has totaled in a game since the Tigers had 15 at Arkansas State in 2015. Nine different players made a stop behind the line, including five defensive linemen. The only thing that kept a few linemen from making more was Garrett or Bolton knifing through gaps to make the stop first. "That's the defense that we saw all through camp," right guard Tre'Vour Wallace-Simms said. "Being disruptive, making big plays and forcing turnovers."
Missouri's yards per average for its three tailbacks. That's marked improvement from a week ago at Wyoming, when the backs struggled to get past the line of scrimmage. Offensive coordinator Derek Dooley couldn't be with the rest of his family Saturday in Athens, Ga., where Georgia named its football field after his father, legendary coach Vince Dooley, but he relied on a physical power running game that would have made the old man proud.
Odom is back to .500 as Missouri's coach at 20-20 … but, officially, just 16-20. Mizzou's four wins in 2016 are officially listed as vacated in the team's record book, along with MU's five wins from 2015, Gary Pinkel's final season as head coach. MU had to vacate those wins as a result of the NCAA sanctions because players appeared in those games that were found to have committed academic misconduct. On second thought, this should be filed under STATS THAT DON'T MATTER ... because vacated wins might be the silliest penalty in the NCAA book.
PLAYER OF THE GAME
Bolton was everywhere for the Tigers and earned SEC defensive player of the week honors. He was credited with 10 tackles, three tackles for loss and had two interceptions, the second of which he returned for a touchdown. He's Mizzou's first linebacker to pick off two passes in a game since Kentrell Brothers in the aforementioned 2015 Arkansas State game and the first to pick off two in one game and return one to the end zone since Sean Weatherspoon in 2008 against Illinois. When you've started two games and you're already mentioned in the same sentence as two of the best linebackers in team history, you're off to a good start.
Runner-up: It took Rountree one carry to move past his rough opener at Wyoming. On the game's first play from scrimmage he found a seam off tackle and powered for 7 yards. By game's end he had 99 yards and a touchdown on 18 carries and supplied the physical presence the Tigers need in the ground game.
"He might be as strong of an energy force that we have," Odom said. "That's a strange word, but the pulse of our team a lot of times we'll go with Larry. That's in the locker room, that's on the field. That's practice habits. That's his body language. And then watching him finishing runs today, that's what we needed.
"Larry was trying to press and do something that he's not (at Wyoming). … You're Larry Rountree. Don't do something that you're not. It sounds very elementary and very basic, but I remember as a student athlete, and I was nowhere close to Larry Rountree, but I remember, as I got older in the program, there were times … you've got to be yourself, you gotta do what you are and don't try to do something that you're not."
LOOKING GOOD
• Missouri sold beer and wine to the general public at Saturday's game for the first time and alcohol sales generated approximately $157,000 in revenue for the game, an MU spokesman said. With drink prices ranging from $7 to $9, that means Mizzou sold around 19,000 drinks to the announced crowd of 51,215.
• Before leaving the game, in the third quarter and heading to the locker room when he got overheated, Kelly Bryant put together a strong game, completing 17 of 25 passes for just 150 yards but three touchdowns. He made two impressive touch throws to Albert Okwuegbunam for scores and also put his magical feet on display, slipping in and out of sacks when everyone else in the stadium thought he was trapped well behind the line. Those kinds of plays are an offensive lineman's best friend.
"I know he bailed me out twice today," left tackle Yasir Durant said. "That was really important. We appreciate that stuff."
• More Dawson Downing, please. The former walk-on has always been one of running backs coach Cornell Ford's favorite players and, for now, Downing appears to be ahead of Simi Bakare and Anthony Watkins as the team's No. 3 back. And why not? He bulldozed for 57 yards on just 10 carries as that third option behind Rountree and Tyler Badie. After chasing Rountree and Badie for a couple quarters, there's not a defense left on Mizzou's schedule that's going to enjoy getting a third helping of Downing when he enters the game. "Dawson is as accountable and trustworthy and a Mizzou Tigers as there is in our in our program," Odom said. "He did a great job today."
• Okwuegbunam's toe-drag inside the pylon on his first touchdown grab. He'll have to work another foot inbounds to make that count next year, but to look back for the ball and make the catch over his shoulder while manipulating his feet along the sideline, that's one impressive play. On his second TD, great work by Dooley to get the 6-5 tight end matched against 5-10 defensive back Josh Norwood and even better recognition by Bryant to fire a strike to exploit the matchup.
• Jatorian Hansford lost his starting job to Tre Williams, but the young defensive end was much better on the edge with a couple tackles, including one for loss.
• Great mid-air adjustment by Barrett Banister to snag Bryant's 3-yard pass for his first touchdown. Banister went in motion from left to right to join a bunch formation on the short side of the field with Jonathan Nance and Johnathon Johnson. Bryant appeared to have a run-pass option when he rolled right.
 "There's a guy in the front of the end zone (Johnson), a guy in the back of the end zone (Nance) and me in the front of the end zone again," Banister said. "So there's a lot of options and I just got the lucky hand of the draw."
As the ball was snapped Banister ran his route expecting to be Bryant's target.
"I think that's the mindset you always got to have, especially on a short line," he said. "You can't really sit there and be like, 'OK, I like this coverage.' Because red zone is weird. They can be going in all different directions. My goal was just get up there and get a clean release and if the ball came to me, go make the play."
• In his first action since a leg injury wiped out most of his 2018 season, backup cornerback Adam Sparks made his presence felt with four tackles, two behind the line of scrimmage. He was the defender on WVU's long touchdown pass, but with Jarvis Ware sidelined with an ankle injury, the Tigers were happy to have a veteran corner back in the mix.
• The stadium was about 10,000 short of capacity, but there was an energy in the building — and the new south end zone structure seems to capture crowd noise. That wasn't lost on Odom. "I felt the energy in the stadium," Odom said. "I felt them on third downs when the defense was out there. I felt them when we scored and had a tough run by Rountree or Badie or we finished a block. That's the way it's supposed to be, man. And that was a lot of fun to be a part of. … Next Saturday night at 6:30, let's try to sell this place out."
NEEDS SOME WORK
• The Tigers were flagged for 10 penalties in the first half — but none in the second half. Most of those came on the defensive side. The total could have been worse but twice the Tigers were flagged for two defensive penalties on the same play. Mizzou was flagged for four personal fouls: a chop block by offensive linemen Hyrin White and Wallace-Simms; an illegal block by Markell Utsey on Bolton's first interception; a late hit on Kendall by Hansford; and hands to the face by Bledsoe. The Tigers jumped offsides four times on defense and another time on the kickoff team. There's a fine line between and aggressive defense and a careless defense.
• Okwuegbunam has to make that catch on second and 10 near the red zone in the first half. He knew it, too.
• Bryant was tremendous dodging the rush in the pocket, but the Tigers' pass protection can't afford to spring that many leaks against better competition. The Stills brothers, Darius and Dante, combined for 3.5 tackles for loss in the backfield, including Darius' two sacks. They're the sons of former WVU star and longtime NFL linebacker Gary Stills, who played against Odom and the Tigers in the 1998 Insight.com Bowl.
West Virginia Mountaineers vs Missouri Tigers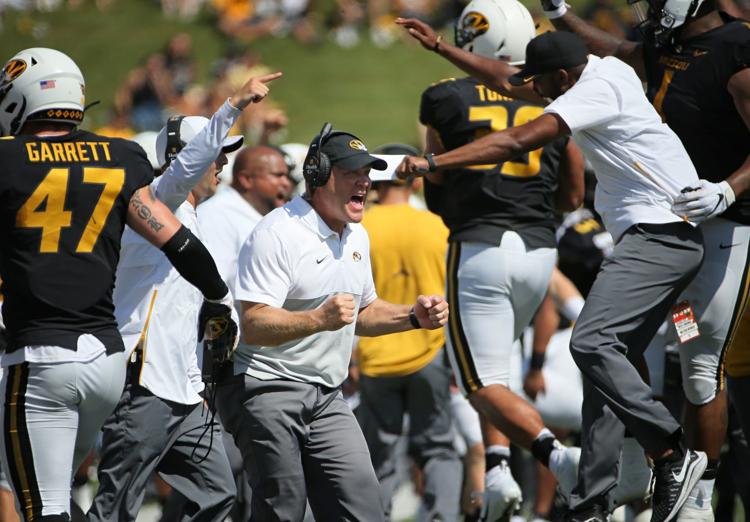 West Virginia Mountaineers vs Missouri Tigers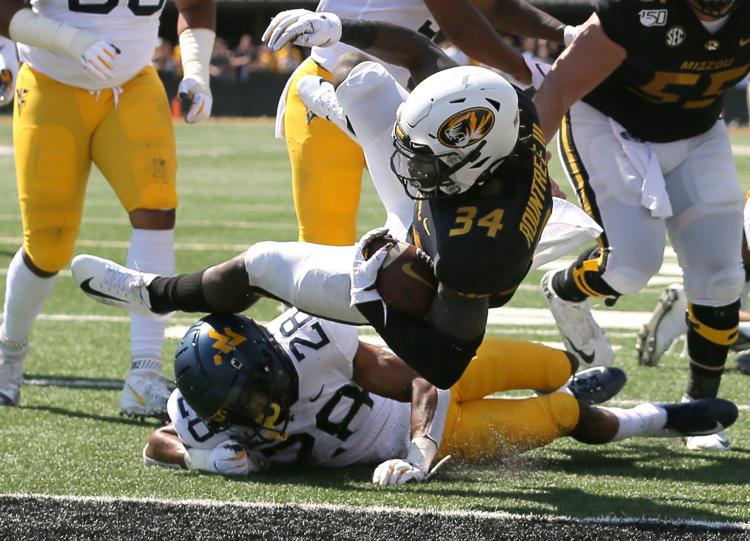 West Virginia Mountaineers vs Missouri Tigers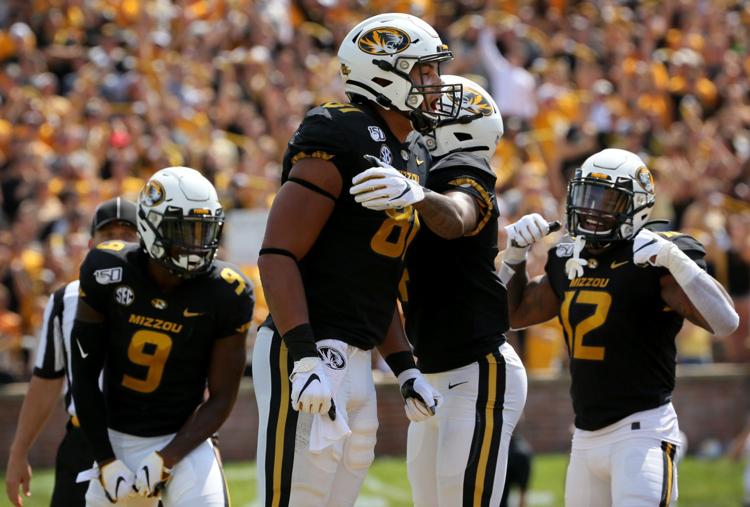 West Virginia Mountaineers vs Missouri Tigers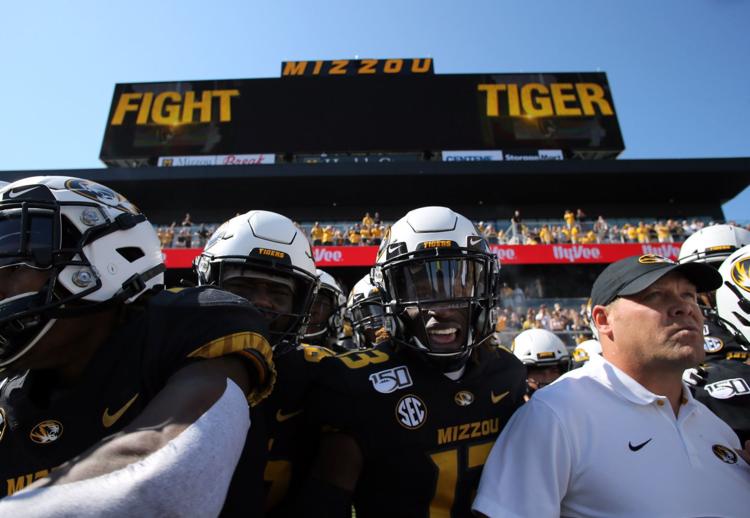 West Virginia Mountaineers vs Missouri Tigers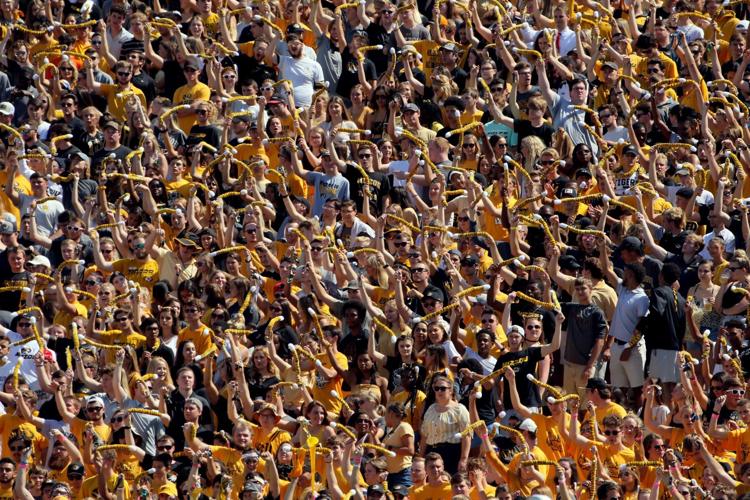 West Virginia Mountaineers vs Missouri Tigers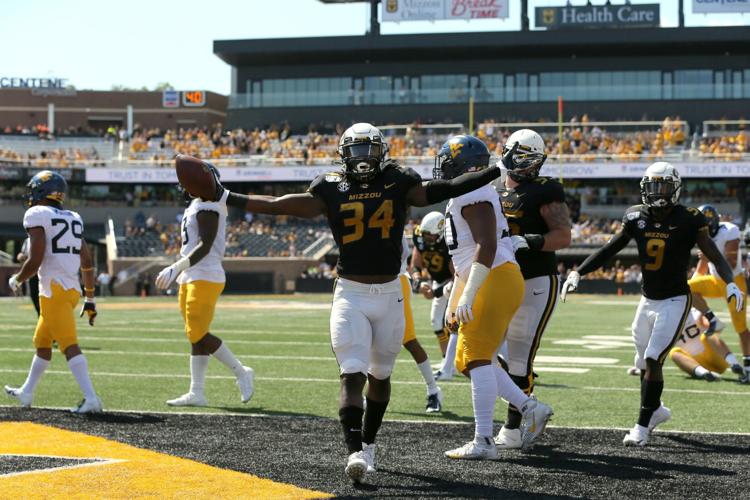 West Virginia Mountaineers vs Missouri Tigers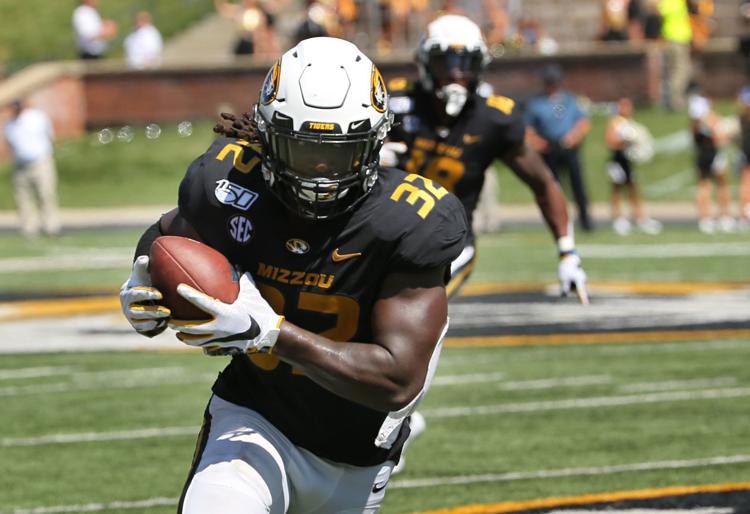 West Virginia Mountaineers vs Missouri Tigers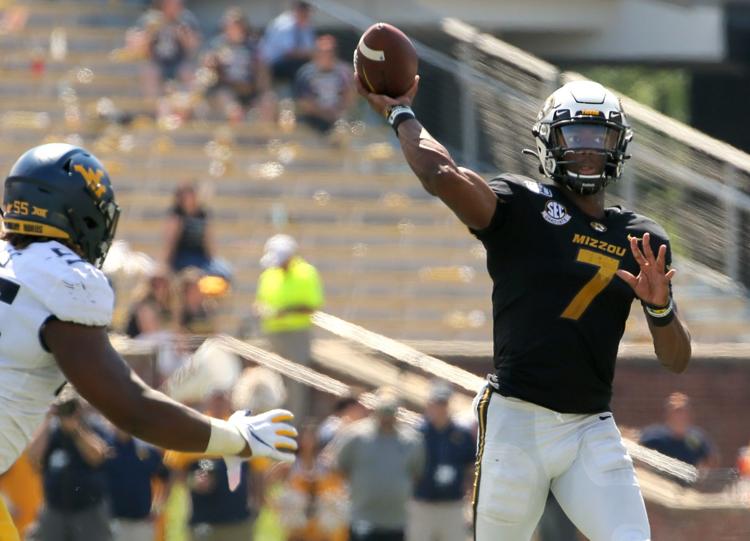 West Virginia Mountaineers vs Missouri Tigers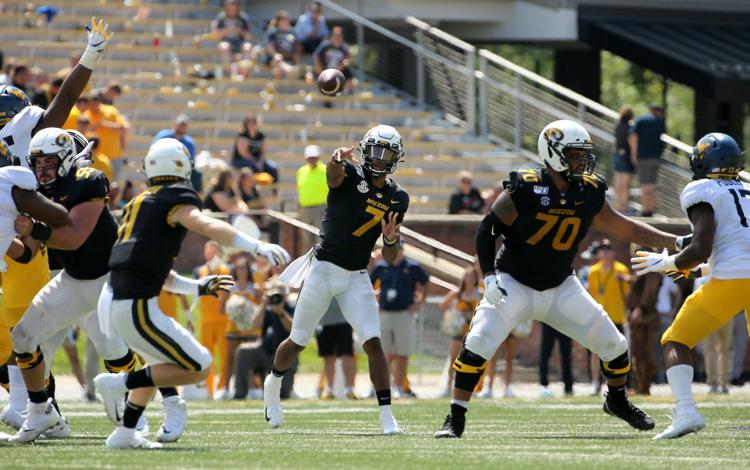 West Virginia Mountaineers vs Missouri Tigers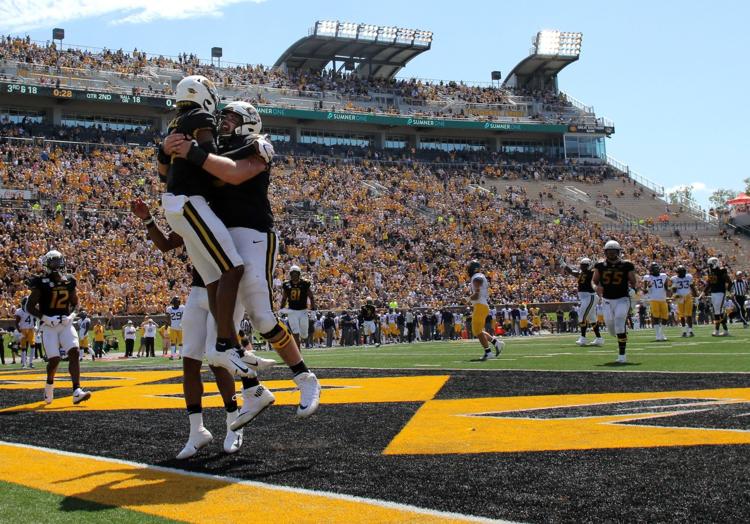 West Virginia Mountaineers vs Missouri Tigers
West Virginia Mountaineers vs Missouri Tigers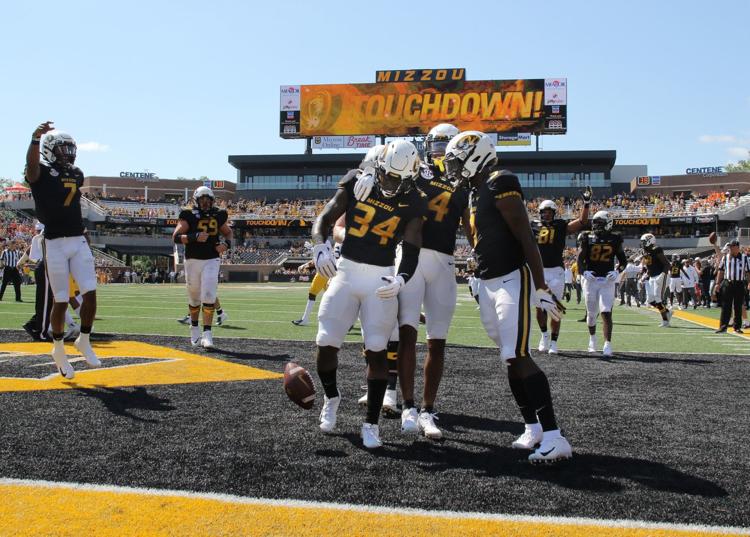 West Virginia Mountaineers vs Missouri Tigers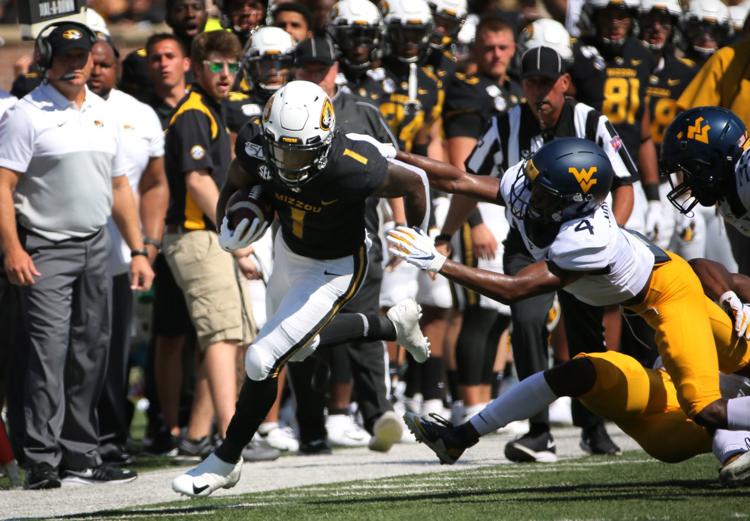 West Virginia Mountaineers vs Missouri Tigers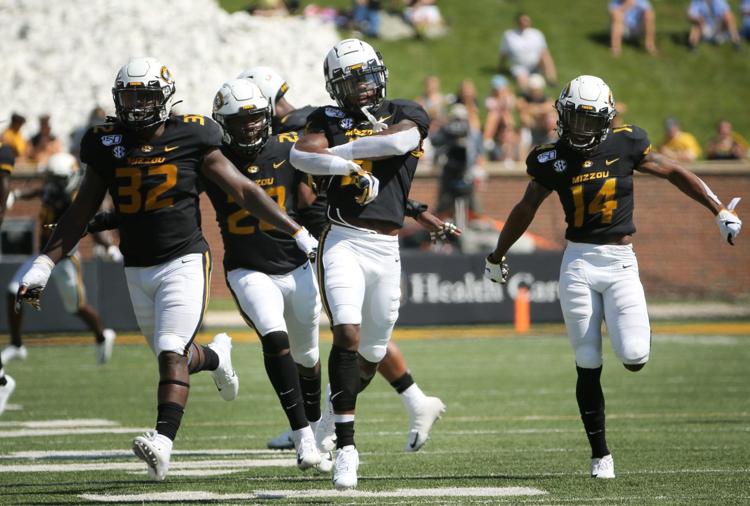 West Virginia Mountaineers vs Missouri Tigers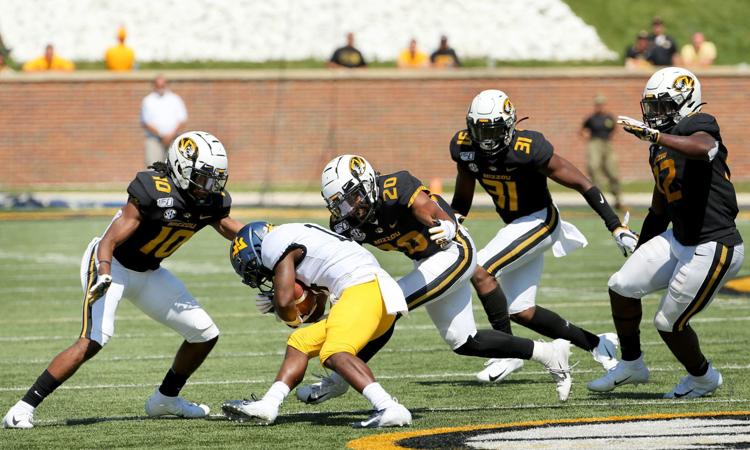 West Virginia Mountaineers vs Missouri Tigers
West Virginia Mountaineers vs Missouri Tigers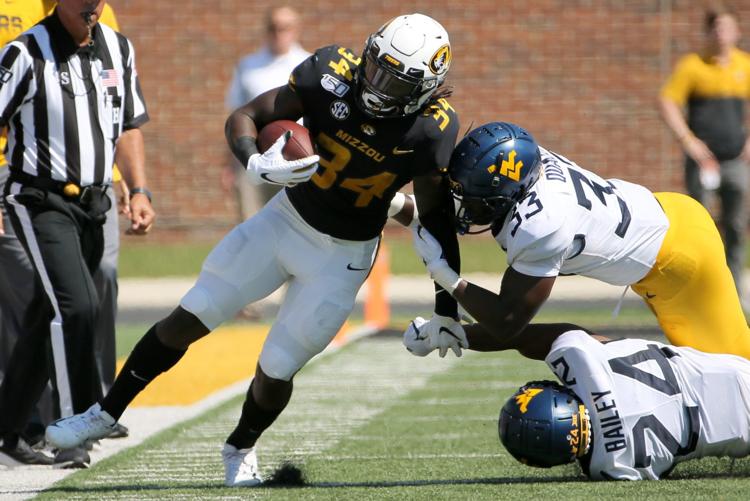 West Virginia Mountaineers vs Missouri Tigers
West Virginia Mountaineers vs Missouri Tigers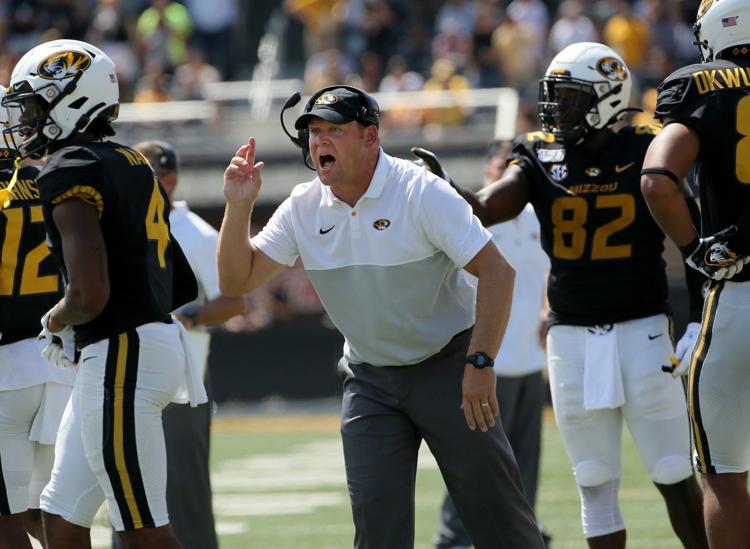 West Virginia Mountaineers vs Missouri Tigers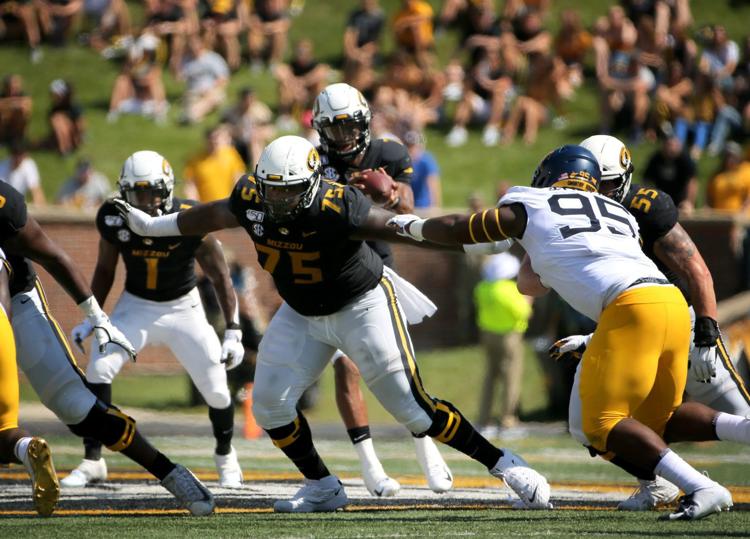 West Virginia Mountaineers vs Missouri Tigers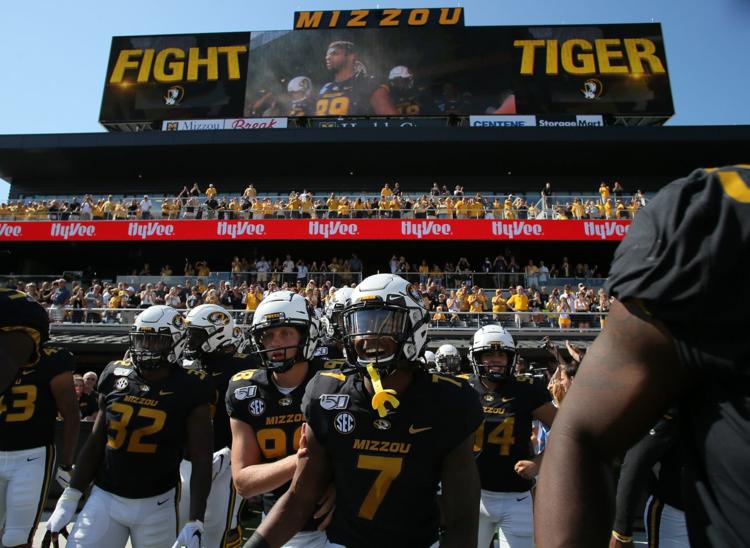 West Virginia Mountaineers vs Missouri Tigers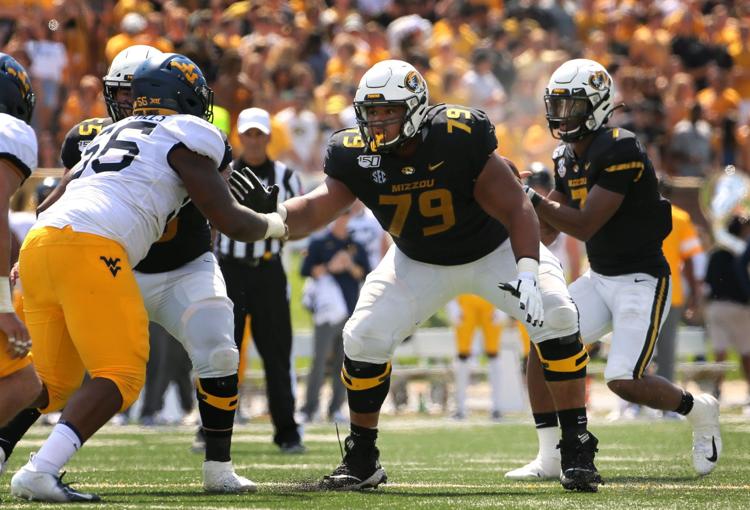 West Virginia Mountaineers vs Missouri Tigers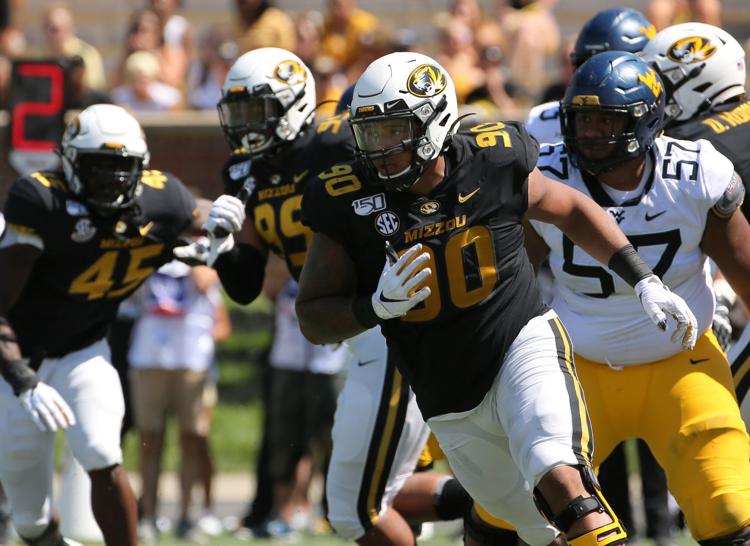 West Virginia Mountaineers vs Missouri Tigers
West Virginia Mountaineers vs Missouri Tigers
West Virginia Mountaineers vs Missouri Tigers