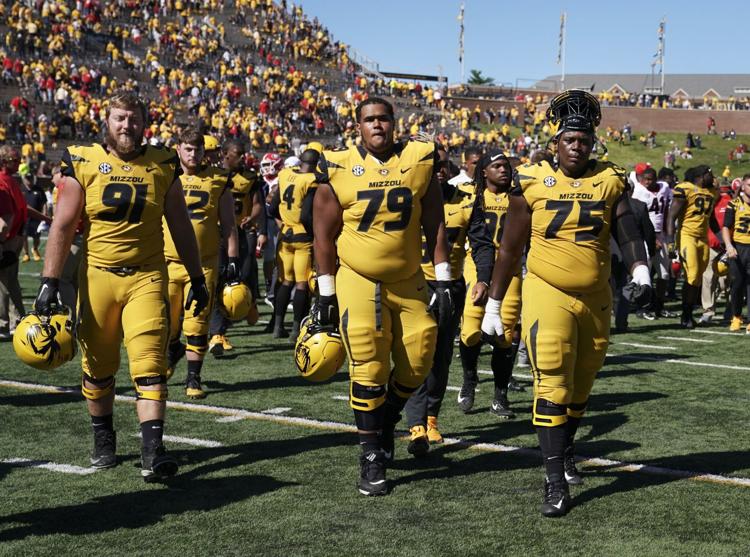 Kickoff: 6 p.m., ESPN
Line: Georgia by 17
Quick Hit: If you're looking for ways Missouri could pull off the upset —besides your unwavering blind faith in all things Black and Gold — the Tigers' place on the Georgia schedule could work in Barry Odom's favor. Maybe the Bulldogs are emotionally and physically spent after last week's grudge match with Florida. And maybe, too, Georgia is looking beyond the Tigers to next week's showdown with Auburn.
Don't count on it. Georgia had its mulligan last month when South Carolina knocked off the Bulldogs in Athens. It says here Kirby Smart won't let that happen again, especially with UGA sitting at No. 6 in the first College Football Playoff rankings. It's not beyond a reasonable doubt that Mizzou will keep this competitive. How? Georgia is a ball-control, clock-control methodical offense. The Bulldogs are comfortable winning games 24-17 thanks to an elite defense. But it's a defense that doesn't force turnovers — just nine in eight games. If the Tigers — and this is a colossally big IF — secure the ball, pull off some chunk plays and a few takeaways on defense, Mizzou can keep this close going into the fourth quarter.
Then again, what did Odom's team do at Vanderbilt and Kentucky that would convince anyone all of that is possible?
Matter's Pick: Georgia 31, Missouri 7