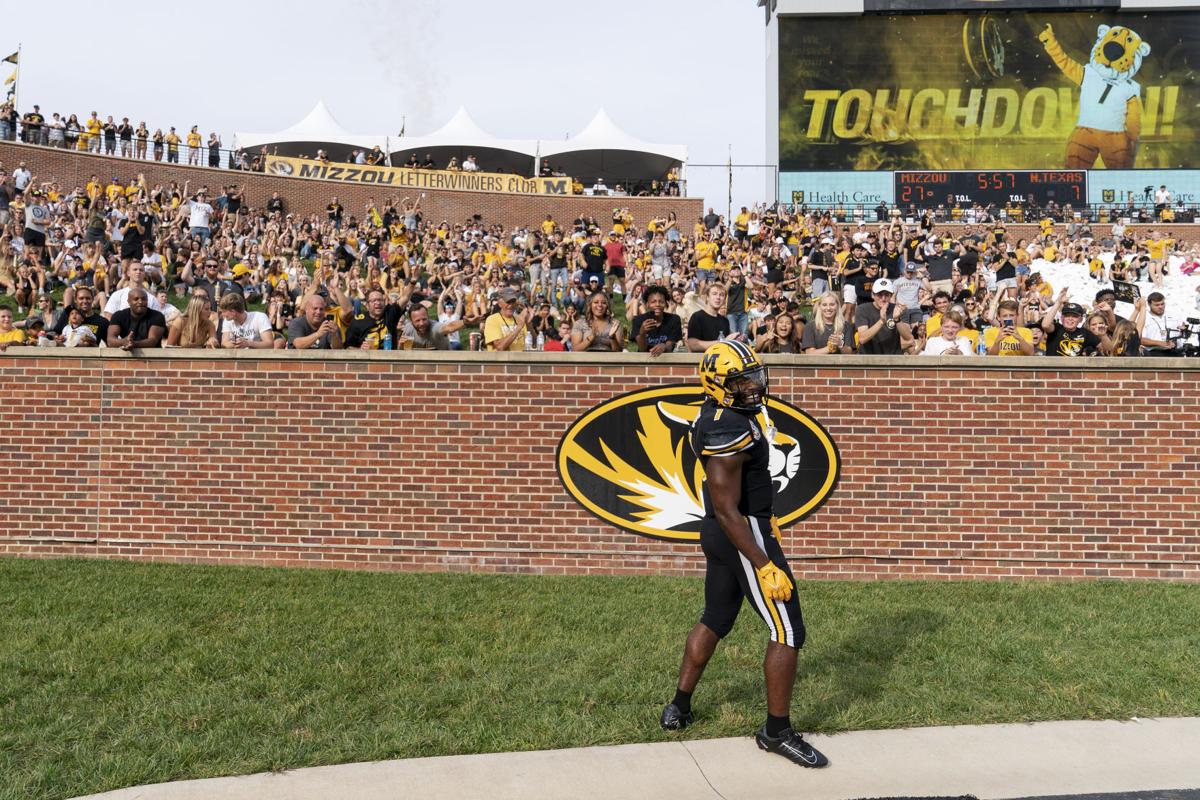 COLUMBIA, Mo. — No philosophical differences here, folks. It's Friday, which means one thing. Let's make some SEC football picks!
STLTODAY SEC POWER RANKINGS
1. Georgia … Dawgs rule the yard, for now.
2. Alabama … Don't count out Tide: 4 of Saban's 6 title teams had a loss.
3. Kentucky … An 11-1 finish is very possible.
4. Ole Miss … What happened to that improved defense?
5. Arkansas … Ditto, Hogs.
6. Texas A&M … Will the real Aggies please stand up?
7. Auburn … Harsin better than expected, so far.
8. Florida … Can Gators still make a run at UGA?
9. Tennessee … Heupel attack averages 41.5 points per game.
10. Mississippi State … Will Rogers completing 76% of his passes.
11. LSU … Head coach hot board heating up.
12. Missouri … Tigers are .500 (33-33) since Gary Pinkel retired.
13. South Carolina … Seven players have attempted passes for USC this year.
14. Vanderbilt … Vandy stuck on nine TDs in six games.
---
We're midway through the regular season, so in this space each week we'll reveal where our SEC superlatives ballot stands.
• SEC player of the year/offensive player of the year: Ole Miss quarterback Matt Corral
He's yet to thrown an INT while ranking among the nation's best in passer rating, yards per attempt and total offense.
In the running: Alabama QB Bryce Young, Missouri RB Tyler Badie, LSU WR Kayshon Boutte, Kentucky RB Chris Rodriguez Jr.
• SEC defensive player of the year: Georgia defensive tackle Jordan Davis
He's the most unstoppable force in the league and the best player on a loaded UGA defense.
In the running: Alabama OLB Will Anderson Jr., Texas A&M DB Antonio Johnson, Kentucky DE Josh Paschal, Florida DE Zachary Carter
• SEC newcomer of the year: Tennessee QB Hendon Hooker
The Virginia Tech transfer leads the league in QB rating.
In the running: Kentucky QB Will Levis (Penn State), Kentucky WR Wan'Dale Robinson (Nebraska), Ole Miss LB Chance Campbell (Maryland), Georgia TE Brock Bowers (freshman), Florida QB Anthony Richardson (freshman), Arkansas DE Tre Williams (Missouri/Houston)
• SEC coach of the year: Mark Stoops, Kentucky
Stoops' remade his offensive staff and worked wonders via the transfer portal.
In the running: Bryan Harsin, Auburn; Sam Pittman, Arkansas; Kirby Smart, Georgia
---
No. 21 Texas A&M (4-2, 1-2 SEC) at Missouri (3-3, 0-2)
Series: Texas A&M leads, 8-7
Kickoff: 11 a.m., SEC Network
Matter's Pick: Before we get to the matchup, a little point spread history. Since joining the SEC in 2012, the Tigers are 5-12 as home underdogs and 8-9 against the spread in those games. Eli Drinkwitz has two of those five wins, both last year, against LSU, a 14-point favorite at kickoff, and Kentucky, a 3-point favorite. The other upsets came against Arkansas in 2014 and 2016 and Florida in 2013.
This is the Aggies' first true road game this year — they played Colorado in Denver and Arkansas in Arlington, Texas — but beware of the Aggies on an opponent's home field. Texas A&M is a remarkable 17-1 since as road favorites since joining the SEC, including a 6-0 mark under Jimbo Fisher. Against the spread in those games the Aggies are 12-6 and, again, 6-0 under Fisher.
One more for you: For years there's been a notion that teams struggle the week after playing Alabama. Well, it's not exactly true. Since 2016, SEC teams are 23-16 a week after playing the Tide in the regular season, including a 5-0 record by Texas A&M. (Seven of these 16 losses were by Arkansas and Tennessee.)
What's it going to take for Mizzou to topple the Aggies on Saturday? The Tigers will have to eliminate explosive plays from a balanced A&M attack. Zach Calzada is coming off a career performance against Alabama and is surrounded by playmakers at running back, receiver and tight end. Mizzou has to play its best defensive game in Drinkwitz's two seasons to have a chance. That means getting off blocks, making clean tackles and forcing turnovers. For Mizzou's offense, this is the most talented defense the Tigers have seen all season. Expect A&M's pass rush to cause problems. Mizzou might need extra protection against a potent front four and accompanying blitz package. Drinkwitz could resort to the kitchen sink game plan he used to take down LSU last year and break out the bag of tricks. That might be enough to stagger the Aggies — but not over four quarters. Don't be surprised if A&M stumbles through an Alabama hangover but eventually wakes up and makes enough plays to cover the 9 points. Texas A&M 34, Missouri 21
---
Auburn (4-2, 1-1) at No. 17 Arkansas (4-2, 1-2)
Series: Auburn leads, 18-11-1
Matter's Pick: It's been a rough couple weeks for the Hogs at Georgia and Ole Miss. They're back in front of their home fans, but Auburn is battle-tested on the road, with a plucky performance at Penn State and a victory at LSU. These are two evenly matched teams — Auburn's defense has been much better lately—but the Hogs have just enough to snap their five-game skid against the Tigers. Arkansas 31, Auburn 28
---
No. 20 Florida (4-2, 2-2) at LSU (3-3, 1-2)
Series: Florida leads, 33-31-3
Matter's Pick: Does injury-depleted LSU have any life left? The Tigers haven't lost three straight conference games since 2015, but you can start to see the smoke rising from Ed Orgeron's seat. This much we know: Dan Mullen will make sure his Gators have their shoes double knotted this time. Florida 34, LSU 17
---
No. 11 Kentucky (6-0, 4-0) at No. 1 Georgia (6-0, 4-0)
Series:  Georgia leads, 60-12-2
Matter's Pick: Kentucky's unbeaten stretch is about to expire, but the Cats need to keep this one close to stay alive in the playoff race. Say what? That's right. Picture this: Georgia rolls through the regular season, beats Alabama in the SEC championship game and clinches a spot in the four-team CFP bracket. Meanwhile, Kentucky might be favored the rest of the season and would make a compelling playoff case with an 11-1 record, especially if the Cats give Georgia a scare in Athens. Georgia 28, Kentucky 14
---
Vanderbilt (2-4, 0-2) at South Carolina (3-3, 0-3)
Series: South Carolina leads, 26-4
Kickoff: 3 p.m., SEC Network
Line: South Carolina by 18 ½
Matter's Pick: Well, Vandy. There's always baseball season. South Carolina 27, Vanderbilt 7
---
No. 5 Alabama (5-1, 2-1) at Mississippi State (3-2, 1-1)
Series: Alabama leads, 83-18-3
Matter's Pick: Beware of the wounded Crimson Tide. The last time Bama lost a regular-season game (2019) it whacked Mississippi State 38-7 a week later in Starkville. Expect something similar. The Tide have won 13 straight in the series and outscored MSU 103-7 in the last three meetings. Alabama 48, Mississippi State 21
---
No. 13 Ole Miss (4-1, 1-1) at Tennessee (4-2, 2-1)
Series: Tennessee leads, 44-19-1
Kickoff: 6:30 p.m., SEC Network
Matter's Pick: Lane Kiffin returns to Rocky Top for what should be quite a scene at sold-out Neyland Stadium. Vols fans have an entertaining offense for the first time in years and should score at will against an Ole Miss defense that's not nearly as improved as we thought a month ago. The over-under is 82, the highest for any game this weekend. Sounds a little low. Ole Miss 45, Tennessee 41
---
OUTSIDE THE SEC
No. 12 Oklahoma State at No. 25 Texas (-5 ½): The undefeated Gundys are about to have their comeuppance. Texas 31, Oklahoma State 24
No. 10 Michigan State (-4 ½) at Indiana: The Spartans won the transfer portal bonanza and are now winning more than anyone expected. Michigan State 27, Indiana 24
No. 19 BYU at Baylor (-6): The Bears are quietly 5-1 and have a stingy defense. Baylor 28, BYU 21
No. 22 North Carolina State (-3) at Boston College: We know what happened the last time BC was a home underdog. Boston College 27, North Carolina State 24
---
Last week's picks
Season picks
Against the spread: 37-35