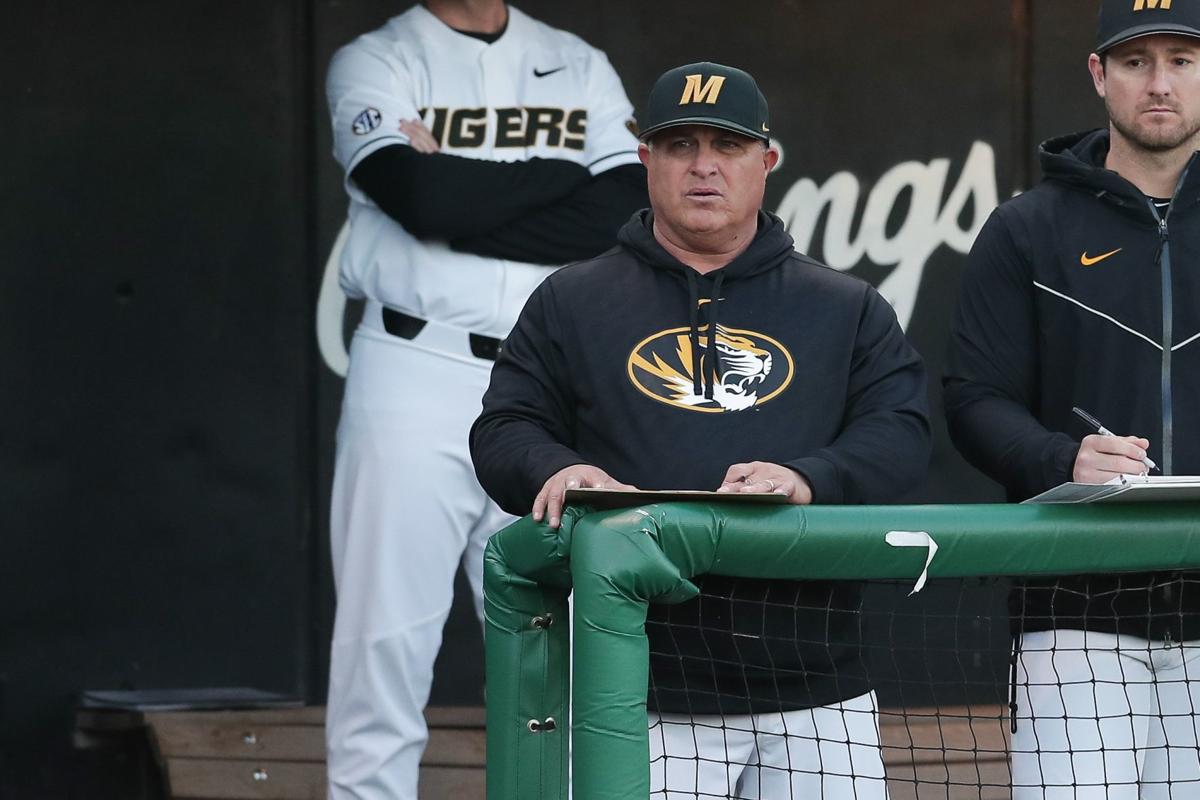 The Missouri baseball team is looking for a new pitching coach. Fred Corral, in charge of the team's pitchers the last four seasons, will not return next season, an MU spokesman confirmed. 
The Tigers are coming off a dreadful 15-36 season that saw their pitching staff struggle throughout the year. Mizzou led the nation in walks allowed with 319 and finished with a team ERA of 7.24 that ranked No. 267 out of 286 Division I teams. After opening the season with hopes of making an NCAA regional, the Tigers did not qualify for the Southeastern Conference tournament. 
Tigers coach Steve Bieser hired Corral in August 2017 after the veteran pitching coach spent the five previous seasons at Georgia in the same role. He's also coached at Memphis, Tennessee and Oklahoma and served as an instructor with the Los Angeles Dodgers and Montreal Expos.
At Mizzou Corral helped develop standout pitchers T.J. Sikkema and Ian Bedell, who became first- and fourth-round MLB draft picks in 2019 and 2020, respectively. In 2019, the Tigers made strides with Corral's all-lefty weekend rotation, but MU couldn't sustain that success and this year struggled to produce results. All three regular starters posted ERAs of 6.00 or higher.
A handful of Mizzou players have entered the NCAA transfer portal since the end of the season, first reported by Columbia ABC affiliate KMIZ-17, including starting pitcher Seth Halvorsen, a likely MLB draft pick this summer, and middle infielder Mark Vierling from St. Louis. The Tigers had 55 players on the roster this year, 15 over the normal NCAA roster limit, but will have to get back to a 40-player limit for 2022. The NCAA allowed teams to expand rosters this season as a result of the coronavirus pandemic.
THREE KICKOFF TIMES SET
Kickoff times are set for Mizzou's first three football games of the season, as announced Thursday by ESPN. The Tigers' Sept. 4 opener against Central Michigan will begin at 3 p.m. Central on SEC Network. A week later, the Tigers play their first SEC game at Kentucky on Sept. 11, set for 6:30 p.m., also on SEC Network. On Sept. 18, the Tigers return home to host Southeast Missouri State at 11 a.m. on ESPN-Plus or SEC Network-Plus.
For now, the only other game time announced is the regular-season finale at Arkansas on Nov. 26, the Friday after Thanksgiving, set for 2:30 p.m. on CBS.