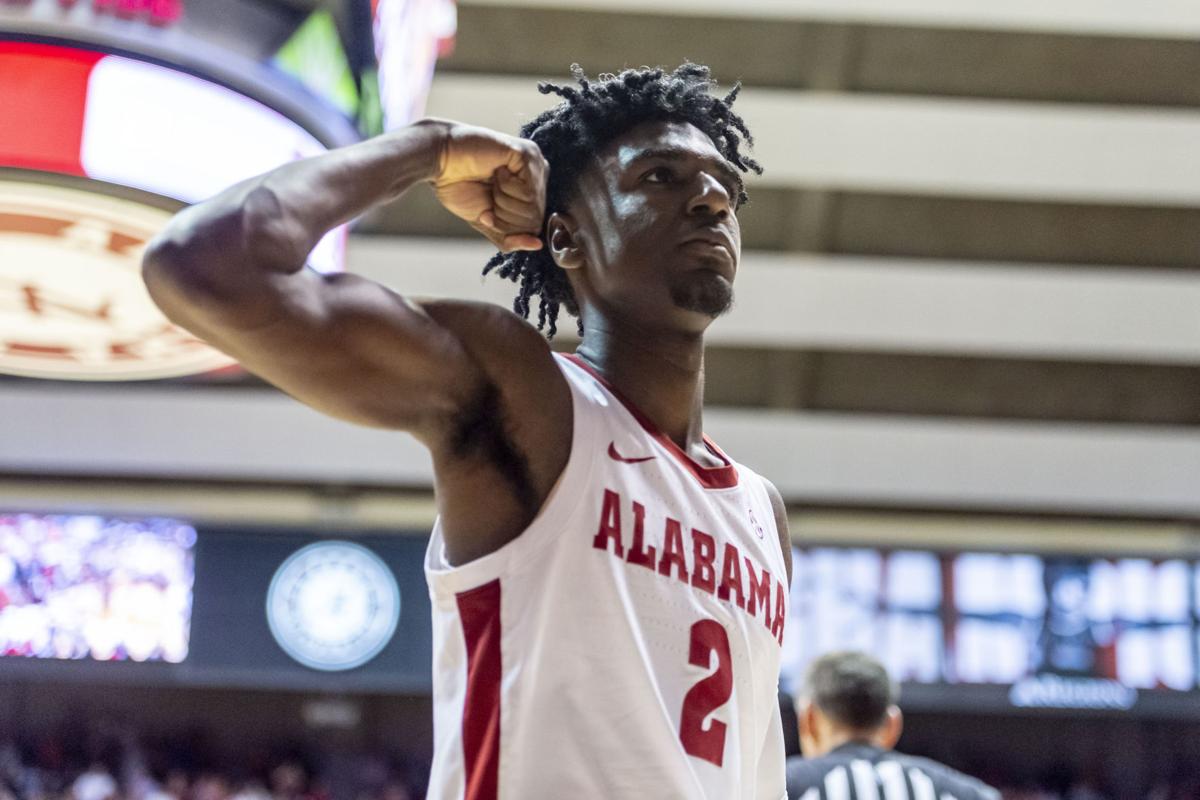 COLUMBIA, Mo. — Missouri learned its lesson last year when it comes to winter weather.
Last January, a snowstorm blitzed Columbia just as the Tigers tried to leave town the day before a Saturday game at South Carolina. But their flight out of Columbia was grounded for a day, forcing the Southeastern Conference to push tip-off to Sunday, a game the Tigers lost by 10.
This time, with ice and snow in the Friday forecast, Cuonzo Martin's team took an early flight Thursday for Alabama, landing safely away from the wintry weather with an extra day to prepare in Tuscaloosa, Ala., for the resurgent Crimson Tide. Fresh off handing rival Auburn its first loss of the season, Alabama (9-7, 2-2 SEC) hosts Martin's Tigers (9-7, 1-3) at 2:30 p.m. Saturday on SEC Network.
Now if only Mizzou can learn its lesson from Tuesday's brutal loss at Mississippi State. Riding high into Starkville, Miss., after scoring a season-high 91 points in a comfortable win over Florida, MU barely resembled the same team 72 hours later against the Bulldogs in a 72-45 loss. The Tigers lost the game in the opening minutes when they couldn't overcome a flood of turnovers or match MSU's physical play.
"I just felt like we didn't have an edge the first half defensively," Martin said Friday from Alabama. "We didn't have a true edge, a true grit like we normally play. That allowed them to get their heads up, allowed them to play with confidence. You saw the results."
Saturday's matchup in Tuscaloosa could become another mismatch if the Tigers come out flat. Under first-year coach Nate Oats, the Tide lead the SEC in scoring with 83.2 points per game — only Gonzaga, Eastern Washington and Central Michigan averaged more heading into the weekend — and play faster than any team the Tigers have faced. Alabama ranks No. 3 nationally in adjusted tempo and No. 12 in average possession length (just 15.1 seconds). Before replacing Avery Johnson at Alabama, Oats favored the same electric pace at Buffalo and coached the Bulls to 59 wins the last two seasons, including a victory in the NCAA Tournament both years. Oats' best win at Alabama might have been convincing point guard Kira Lewis Jr. (16.8 points per game, 4.5 assists) and 3-point specialist John Petty (16.1 points, 48.2 3-point percentage) to exit the transfer portal and rejoin the team last spring. Now they're part of the SEC's most potent lineup. Alabama scored 90 points for a team-record five straight games earlier this season.
The SEC's highest scoring team meets the league's stingiest defense on Saturday. MU allows an SEC-low 59.7 points per game, though through four conference games the Tigers are last in SEC play when it comes to defending the 3-point arc, allowing opponents to shoot 39.5 percent from deep.
That's a big red flag heading into a showdown with Petty, who made an SEC-high 10 3-pointers in a 39-point outburst against Samford last month.
"The biggest key in what they do is Petty has improved as a player," Martin said. "He's always been known as a guy who could shoot at a high level and always been a good athlete, but he's doing a good job putting the ball on the floor. When they need a basket most times they go to him. The biggest difference is they're playing faster and Kira is the biggest key to that because he's so fast. They'll spread you out and he'll make plays."
The Tide can play some defense, too. In Wednesday's 83-64 win over No. 4 Auburn, Alabama became the first team to hold Auburn to less than 65 points since Virginia in last year's Final Four semifinal.
With center Jeremiah Tilmon nursing a foot stress fracture, the Tigers broke out of an offensive slump against Florida with an unlikely shooting display and only 11 turnovers. Mizzou was far more careless with the ball in Starkville with 13 giveaways in the first half alone.
With Lewis leading the break, Alabama will feast on those kind of mistakes on Saturday.
"You want to make those guys score baskets in the halfcourt," Martin said. "If you allow them to play confident in transition, where they're catching and shooting open 3s, it'll be a long night for you, especially when the shots are falling."
---
Matter's Mizzou Quick Hits
THE MARIO MCKINNEY MYSTERY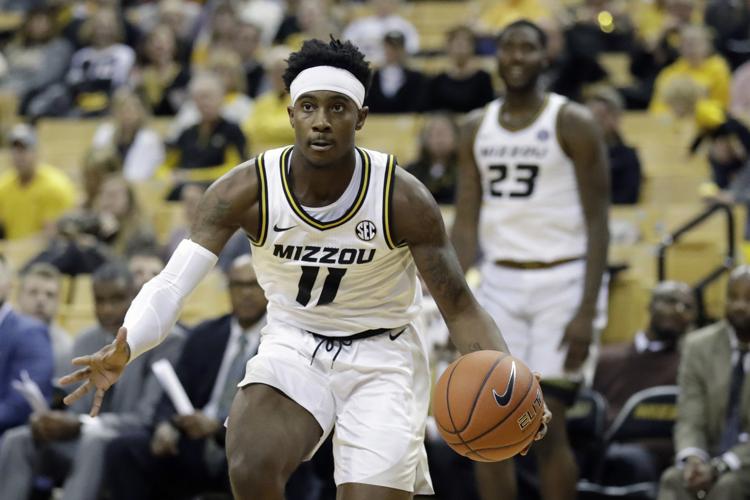 QUESTION: So many questions, so few answers. What happened with Mario McKinney?
MATTER: Cuonzo Martin has declined to elaborate on what got McKinney suspended. I asked the basketball staff if they could shed some light on the situation and that's not something they want to discuss. I understand from their viewpoint. I also reached out to McKinney's family and his father declined to elaborate on what happened. The team clearly doesn't want to air the player's dirty laundry while he's trying to find another school. It wasn't a legal situation, and there's no sign that it had anything to do with academics.
It dawned on me the last few days that McKinney is the only player who was never available for interviews since he arrived on campus last summer. He also declined interview requests when he committed to Mizzou and later signed his letter of intent.  
From what he's posted on social media, he clearly wasn't pleased with his role on the team through the first two months of the season. I'm not sure why he would have expected to play over veteran players at his position. Martin and the staff clearly didn't believe he was suited to play off the ball on the perimeter - his jump shot is very much a work in progress - and if you can't shoot from outside at this level and you're his size (6-2ish), you have to play point guard. He's not playing the point over Dru Smith and Pinson. He never came close to earning minutes over either of them. 
---
Follow-up: Mario McKinney tweeted something about not being told that there were five other guards he had to compete with for playing time. All five of the guards were returning players. Appears to be either a lame excuse or he lacked the ability to research the roster of the team he committed to.
MATTER: That comment was posted on one of his two Facebook accounts. I saw the comment and included it in my story the other day. It's not a very good excuse. Three of the five guards are also from the St. Louis area. Clearly he met the guards during his recruiting visit. I can't imagine they all introduced themselves as seniors. My hunch is - and I can only make educated hunches when it comes to a player who's never done interviews - is that like most young players he expects to play in the NBA sooner than later and believed he's good enough to play over any returning guards on the roster.
WILL THERE BE FALLOUT IN ST. LOUIS?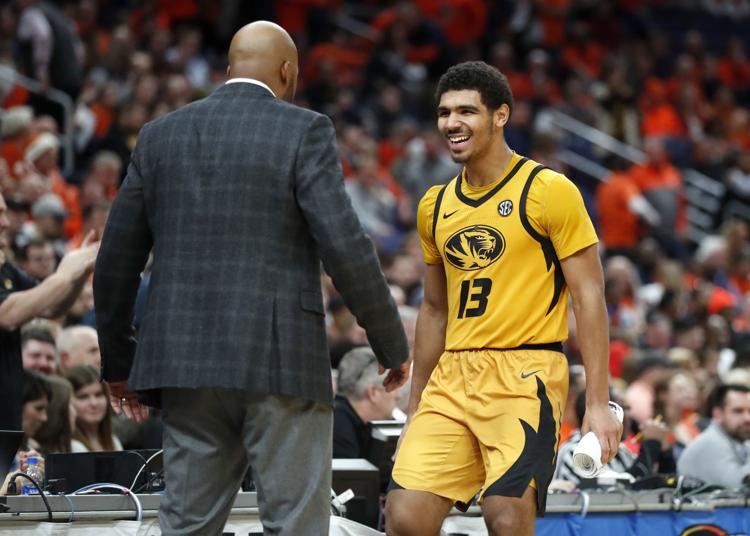 QUESTION: Given McKinney's comments about not being told how many guards were on the roster when he was being recruited, could his leaving the program affect Martin's relationships with the Vashon staff, other PHL staffs or other STL staffs/influencers?
MATTER: Nobody is going to believe he wasn't told how many guards were on the roster. Those same guards hosted him on his visit. He had to know three of them from St. Louis. No reasonable, rational person will buy that reason or complaint, whatever we're calling it. 
I don't suspect McKinney's experience at Missouri will do any serious damage to MU's reputation in the market. (It's not like players from the area are flocking to Boone County anyway.) But, hypothetically, if a recruit from the region is seriously considering Mizzou and he sits down with his coaches and parents/guardians to weigh the factors for and against MU and other schools, do we really think one of those factors will be "Mario McKinney only played 8 minutes a game and got suspended?"
Why do we always assume the St. Louis players who leave Mizzou will spoil recruiting for the program rather than assume the St. Louis players who stay and enjoy their time at Mizzou will help recruiting? Shouldn't positive experiences for Mark Smith, Torrence Watson, Jermiah Tilmon and Javon Pickett outweigh that of a freshman who left the team after 14 games?
WHAT HAPPENED IN STARKVILLE?
QUESTION: How can the team look so good and shoot so well against Florida but be so disinterested and sloppy against Mississippi State?
MATTER: How can South Carolina lose to Boston University, beat Virginia, lose to Stetson and beat Kentucky? This is college basketball in 2020. There are some very good teams but nobody is infallible and everyone is vulnerable when they're not shooting well, taking care of the ball or off their game defensively. 
I thought in Tuesday's game Missouri really struggled with Mississippi State's length. Perry and Ado are huge at 6-10 and 6-11, but their perimeter players made it difficult for MU's guards to get comfortable. Woodard plays on the wing at 6-7. Carter has good size at 6-4. Weatherspoon is only 6-2 but is a physical matchup. All that length and physicality seemed to make MU's ball-handlers uneasy making decisions. And when MU managed to get off a shot before turning it over they rarely connected. 
Also, at 0-3 in the league, Mississippi State played like its season was on the brink — much like Missouri played three days earlier against Florida. Give credit to Ben Howland for getting his team prepared for a must-win game.
NIT OR BUST?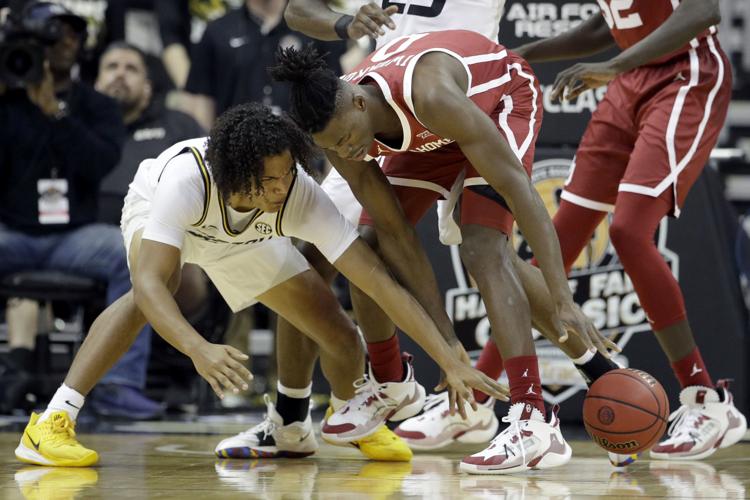 QUESTION: I would say at this point in the men's basketball season the realistic goal is probably just to make the NIT. Then you get pretty much everyone back next year and you have to make the Tourney then. Thoughts?
MATTER: I still think it's too early to rule anything out for this year, but it's trending in that NIT direction. They can't have more than a few more outcomes like Tuesday to have any prayer of landing on the NCAA bubble. And they'll have to pull off some upsets along the way. Maybe a win at LSU or Arkansas or a home win over Auburn.
ESPN's latest Bracketology only had five SEC teams in the NCAA field: Kentucky, Auburn, LSU, Arkansas and Florida. Tennessee was among the first eight teams out. I'd imagine Alabama and Mississippi State would be next in line, followed by Georgia and Mizzou. Even though the selection committee doesn't take into account conference affiliation, realistically MU would have to climb over a handful of other SEC teams to have any shot at the NCAAs.
So if we're eliminating that possibility, then, yes, the NIT would be the next-best goal. That's not going to excite anyone in the fan base, but it's better than staying home altogether for the second year in a row and the fifth time in six years. If the core of this team returns next year, anything less than the NCAA Tournament should be considered a major disappointment.
ANY REASON FOR HOPE?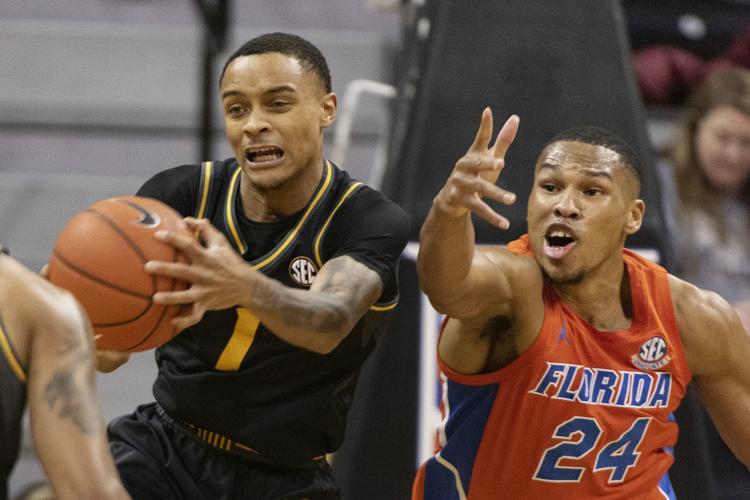 QUESTION: Looks like Mizzou is going to live up to the preseason prediction of finishing 13th in the league. And no prospects for improving next year. And can't fire Cuonzo. Is there any reason for optimism?
MATTER: Missouri just beat Florida by double digits and we're already putting them in the bottom of the league? Because they lost a road game? Have you paid attention to the rest of the conference? Every game is winnable for just about every team. There are no locks. Vandy looks like the worst team and still came a possession or two away from winning at Auburn last week.
It's way too early to project who's going to be the bottom four seeds in the SEC tourney, the teams that have to play each other on the first day in Nashville. I would have said Texas A&M and South Carolina for sure, but the Aggies are 2-2 and could easily be 3-1 and Carolina just beat Kentucky. Georgia looked awful Saturday then dominated Tennessee last night. Way too early to push Mizzou down that low.
For now. I'd say the reason for optimism unfolded last Saturday: The Tigers dismantled a very talented Florida team and proved it can play functional offensive basketball against a quality opponent. Now, can they do it a few more times?
ENGLISH TO THE RESCUE?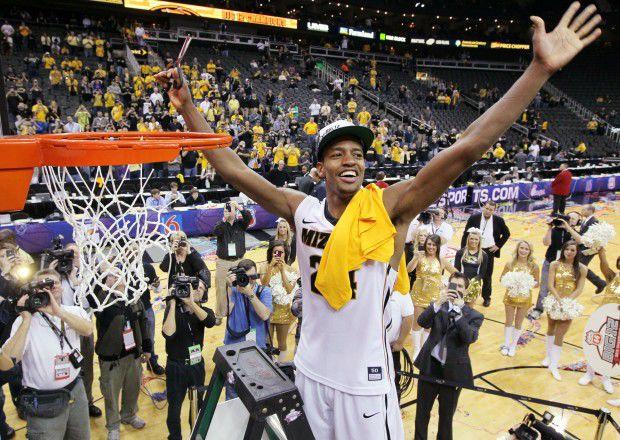 QUESTION: Coach Martin is living up to his billing, good recruiter, but can't get the results on the floor. After another sub-par year next year, I'm hoping get rid of him and hire Kim English as head coach. Can you start planting this seed with Sterk?
MATTER: Kim English, really? If he played at any other school in the country would you hand the program over to someone who's been an assistant at Tulsa for one year, Colorado for two years and Tennessee for half a year? English is a fine ambassador for Mizzou, but there's no way you hand him the keys to this program without a day of head-coaching experience. He's still just 31 years old. Heck, Quin Snyder was 32 when he got the Missouri job before he was ready to be a head coach.
Either way, I think Missouri needs to take a break on hiring alums for a while. There are a lot of good coaches out there who didn't necessarily play for the Tigers. 
That said, there's also no sense in talking about replacements for Martin yet, but I suppose this will be the topic of conversation every time MU loses a game. It stops for a day or two after a win like Saturday's over Florida, but it starts back up immediately after a loss. Personally, I think it's exhausting, but to each his own.
ILLINOIS AHEAD OF MIZZOU'S PACE?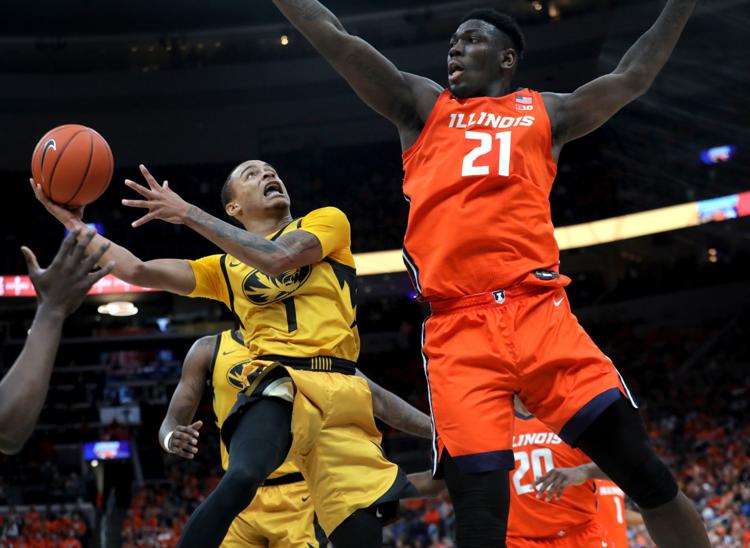 QUESTION: What do you see as the primary reasons for the difference in success between the Mizzou and Illinois basketball programs? On the surface they're in similar situations over the past 3 years: mid-tier Power 6 schools, 3rd year coaches on rebuilding missions, similar talent levels in recruiting, and rosters that lean veteran. They did get Dosunmu and haven't had the injury issues that Mizzou has experienced, but year over year player development at Illinois seems generally better and the results are showing on the court. Thoughts?
MATTER: Player development almost always comes down to coaching - and not just the head coach but the entire staff. But Illinois' best players haven't been in the program very long. Dosunmu, Giorgi, Cockburn, Griffin and Feliz are all first- or second-year players in at Illinois. Frazier and Nichols are the only core players in the rotation who have been there longer than two years.  That tells me the difference is just talent, not necessarily player development. Cockburn is better than any post player the Tigers have had under Martin, and Dosunmu is better than any wing.
Illinois has played really well since getting smoked at Michigan State. I had the Illini at No. 24 on my AP ballot this week. Quality wins over Wisconsin, Rutgers and Purdue. But I'm not sure I'd say the program is far ahead of Missouri by any means. They've just played better since the start of the new year. They have more quality wins and don't have a loss as bad as Missouri's worst lost — but also lost the head-to-head meeting for the second year in a row.
Dave Matter brings you the latest updates from the Mizzou sports scene.