COLUMBIA, MO. — Twenty-nine days.
That was Barry  Odom's final message to his team after Missouri wrapped up its first preseason practice on Friday. The Tigers have four weeks and a day until their season opener at Wyoming. That's not much time in the context of all the work that's put into preparation for a college football season. After two hours and 20 minutes in the morning sun on their newly installed practice fields, the Tigers are one step closer to the 2019 season — with plenty of work ahead in the coming weeks.
"Talk to any coach in America and they will be excited about day one," Odom told a large gathering of reporters on hand for Mizzou's first preseason practice. "And I am, too. I'll join that crowd. I really like this team on the work that they've done since our bowl game was over last year. Every year is different. Every team is different. … We've got a lot of work to do and a short time to do it. In 29 days we'll be playing real ball."
With wide-open access to camp this August, we're marking the next four weeks down as real ball in our corner of the Internet, so look for some post-practice notes and quotes every day the Tigers have media access.
We'll start with a daily fixture …
INJURY UPDATE
The Tigers opened camp without major health concerns for players expected to play significant roles. Wideout Khmari Thompson (right knee) and cornerback Ish Burdine (right shoulder) were in street clothes and held out of all drills. Burdine has undergone surgery and will be out extensively. Thompson could return before the end of camp, Odom said. Linebacker Jamie Pettway (right knee) was in uniform but sat out most drills while wearing a red jersey.
During practice, defensive end Trajan Jeffcoat left the field with a sprained elbow and is considered day to day, the team confirmed. He's in position to earn a starting job at a critical position.
After missing all full-contact drills in the spring, tight end Albert Okwuegbunam (broken scapula) took part in every period on Friday. Offensive coordinator Derek Dooley described the junior as "rusty."
"He didn't go through spring practice and even in the summer he was kind of trying to get back to where he was a year ago from now," Dooley said. "So he's still a work in progress. We're knocking the rust off, but it's good to have him back."
Freshman safety Jalani Williams (broken foot) also returned to action for all drills on Friday after undergoing surgery in the spring.
TRE WILLIAMS RETURNS
Junior defensive end Tre Williams took part in his first practice since the 2018 regular season after being reinstated to the team earlier this week. Williams was suspended while his criminal case for last December's assault charge worked its way through the legal system. Williams' initial felony charge was reduced to a misdemeanor, clearing his path to rejoin the team for camp. He pleaded guilty last month. 
It was nearly three years ago when Odom publicly instituted his "zero tolerance" policy for players accused of hitting a woman. When former receiver Keyon Dilosa was arrested for allegedly striking a woman with a closed fist in December 2016, he was quickly dismissed from the team. "There's no gray area," Odom said at the time.
"That's still our stance," Odom said Friday. "If you look throughout the things that Tre did for the last eight months, he got a misdemeanor piece disturbance charge through the court of law. I've learned you get all the information, you get all the facts and then you make an informed decision. Through the process of the last eight months or however long it's been, he went through with the proceedings in court. I feel very strongly about how we handled this case and how we've handled every one that we've had since I've been the head coach."
Williams, a starter in the first six games last year before he lost his job to Akial Byers, worked with the reserve units during drills on Friday and will have to compete with first-teamers Chris Turner and Jeffcoat, plus backups Jatorian Hansford, Franklin Agbasimere and Sci Martin.
QB SHUFFLE
There's no mystery about Mizzou's starting quarterback, though Kelly Bryant tried going incognito with reporters Friday, choosing to wear his visored helmet during his post-practice media session. Meanwhile, the backup competition will continue through camp. One contender out of the mix is TCU transfer Shawn Robinson. The NCAA denied his waiver request to play immediately this season, Odom said after practice. That leaves Taylor Powell, Lindsey Scott Jr. and freshman Connor Bazelak as available QBs behind Bryant.
On Robinson's situation, Odom said, "His waiver was denied. You don't really get a reason on why it was passed or not. This one was denied. There are a bunch of them in the world of college football right now that for whatever reason got accepted, and then there are some that didn't. We'll live with it."
Odom wasn't sure if there will be a formal appeal.
"We may be out of appeals. I have to check," he said. "I'm completely supportive of Shawn and what his family want to do. If they want to continue to pursue it, I'm all for that. If they are good with what we got, then we'll live with that, too."
Bazelak, the wishbone quarterback from Dayton, Ohio, is just as big as advertised, at 6-3 and 205 pounds with an arm that's possibly stronger than most figured. His fastball won't be mistaken for Drew Lock's anytime soon, but he whistled in some heaters to his targets during multiple sessions. Bye bye, wishbone.
As for Bryant, senior slot receiver Johnathon Johnson has now had nearly seven months to get acclimated to Bryant's delivery. It's been a major transition from the Lock years, but …
"Kelly's got a sneaky arm," Johnson said. "You think because he releases the ball with his velocity that he doesn't have a big arm, but if you go to sleep on him he's going to make you pay. … I wouldn't say it's easier to catch because he throws with a different kind of spin on the ball. It's not like that thump that Drew had. It's more of a touch pass."
LIGHT LOAD IN BACKFIELD
Had Dooley been taking a swig of water he might have busted a spit take when asked about Mizzou's "great depth" at running back.
"Great depth? Huh," he said. "Great is a relative term. We lost (Damarea) Crockett. So we got the two guys that are playing, (Larry) Rountree and (Tyler) Badie, so we really aren't deep. We've got numbers. And that's really the challenge is can we develop that? I mean that. We know very Larry can play. We know Tyler can fly. But it's hard to go through a year with just two guys. It really is."
That tailback depth will be pivotal in camp. Can Simi Bakare establish himself as a legitimate No. 3 option? What about freshman Anthony Watkins? Dawson Downing is still there, too.  
Speaking of the word "great," that's not how Rountree would describe his 2018 season that produced 1,216 rushing yards, third-most by a Mizzou running back in team history. He's hardly satisfied.
"I wouldn't say I had a great season," he said. "I had a good season. Those great seasons are 2,000 yards, 1,500 yards, 16,00 yards."
TIGER TALES
Freshman Niko Hea (CBC) is in the back of the line at the tight end position but has some sticky hands over the middle. … Freshman Devin Nicholson is rangy for an inside linebacker at 6-3, 215. … Freshman Stacy Brown is a rookie the staff loved during the recruiting process and envisioned as a hybrid defender who can play the outside linebacker/safety position where Ronnell Perkins is the current starter. He could use some bulk on his bones but at 6-2, 190 has the frame to cover a lot of ground. … The punting competition appears wide open. Kicker Tucker McCann, currently listed No. 1 at punter, is taking snaps at punter along with a crowd of preferred walk-on freshmen: Aaron Rodriguez, Parker Willis and Logan Brock. … Odom added a wealth of experience when he hired new offensive analyst Eugene Chung, a former NFL offensive lineman who coached the O-line position for the Chiefs and Eagles for the previous 10 years. … New cornerbacks coach David Gibbs is all about forcing takeaways, and through one day of practice, he's seeing results. Jarvis Ware, trying to put heat on returning starters DeMarkus Acy and Christian Holmes, punched a ball loose from a receiver and gobbled it up for a takeaway. … If I'm an SEC defender this season there's no scarier sight than 340-pound left guard Larry Borom barreling toward me on a sweep or a screen. He should come with his own zip code.
Long-held policy will keep Tigers from appearing on Amway/USA Today coaches' poll ballots as long as Tigers are under postseason ban. 
Quick Hits from Dave Matter
9 OR MORE WINS: HYPE OR POSSIBILITY?
QUESTION: There's a lot of hype from media personalities and fans of this being a 9-3 or 10-2 football season. What's your impression from the coaches and players compared to years past? Do they seem more confident this year?
MATTER: Missouri finished with eight wins last year against a more difficult conference schedule, so I wouldn't call a 9-3 prediction hype. I think it's grounded in logic with maybe a touch of optimism. 
Here's a news bulletin: Players are confident every year. They expect to win every game. At this point in the calendar, they don't know much about Kentucky or Georgia or Tennessee. In the spring, the team leaders talked about going 12-0. And it's not all that different from what we hear from players before every season. So, I never read too much into the preseason bravado. 
Coaches, on the other hand, can be the ultimate fatalists. They might have a sneaking suspicion this team is better than other teams ... but most of them are convinced one bad practice or one bad drill will lead to 0-12. And for the most part, coaches see only with tunnel vision. They're consumed with today's meetings and tomorrow's practice.
Do I get the sense they like this year's team? Of course, especially with how the team handled the sanctions news in January. But in the same breath that they express any hope they've got a million things to worry about, a million things that could go wrong. 
IDEAL SCHEDULE FOR TIGERS?
QUESTION: Does Mizzou have the easiest schedule this year in SEC football? Last year was probably one of the toughest schedules we've ever had to play.
MATTER: Yes. When your two SEC West opponents are Arkansas and Ole Miss, that's the easiest possible combination you can have — at least on paper. Now, maybe Ole Miss' two coordinator hires and new quarterback turn the Rebels into a national juggernaut immediately. Then we can re-evaluate the strength of schedule.
But as far as the schedules stand right now based on what we know about the 14 teams, you can't get a more ideal schedule than Mizzou. Yes, they have to play at Georgia, but Florida, South Carolina and Tennessee, widely considered the next-best teams in the East, all visit Columbia. 
I've always said that MU should capitalize on the odd-numbered years because it means three of your four SEC road games are at Kentucky, Vandy and Arkansas. And if you're going to join the SEC, your aspirations should always be that your program is better than those three programs. 
WHO'S EXPECTED TO BEAT MIZZOU?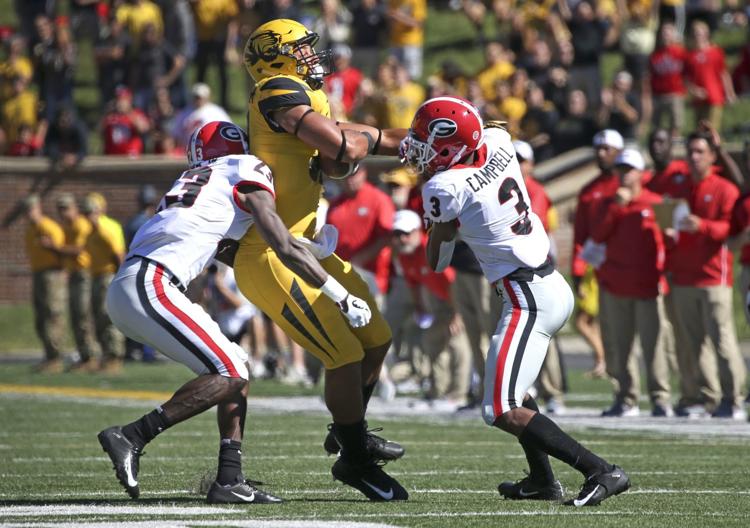 QUESTION: If Bryant fits in at QB and the team is scoring a lot, I see Georgia as the toughest opponent. South Carolina and Kentucky are pests that have given Mizzou problems, but even Georgia was beatable last year. Who do you see beating MU, assuming they aren't decimated by injuries and subpar performances?
MATTER: Last year's Georgia game was probably the worst Georgia played in any of its 11 wins — and they still won by two TDs. MU's 29 points was the most UGA allowed in a win. And only Alabama and LSU scored more on the Bulldogs. But, again, there wasn't a point after midway through the third quarter that I thought Missouri had a chance to win that game. 
When you look at the two teams this year, Georgia has much more in terms of established talent at most positions other than receiver and tight end. If you lined up the starters at every position between the two teams, how many Mizzou starters would you take over his Georgia counterpart? Okwuegbunam for sure. Maybe Rountree over Swift, but not many people will make that pick. UGA doesn't have much experience at receiver but still has young talent there. Their O-line and secondary is stacked. Fromm might be the third-best QB in the country. So, being objective here, and with the game being in Athens, I can't really make a valid argument for how Missouri wins that game. Unless, of course, like in any game, the Tigers play their best, Georgia plays much less than its best and some breaks fall Mizzou's way. 
As for other teams that could/should beat Mizzou ... don't assume the Tigers will handle Florida just because the Tigers won that game the last two years. UF returns a lot of talent from a 10-win team and didn't lose much to the draft. I picked MU second in the East but wouldn't be surprised to see UF push Georgia all year long and make a playoff surge. South Carolina won't be an easy game. They match up well against Odom's teams, for whatever reason, and have a veteran QB who's been in plenty of big games on the road. K
Kentucky also has MU's number, but I'm not convinced they're built for the long haul. They lost two special players. 
WHEN WILL THE NCAA MAKE UP ITS MIND?
QUESTION: When will the kangaroo court make its decision on the NCAA appeals case? It's totally ridiculous that these penalties were handed down in the first place.
MATTER: Let me direct you back to what I wrote in Sunday's Post-Dispatch. I wrote it about as clearly as we can at this point: "When can Mizzou expect a final ruling on the appeal? The NCAA benchmark is six to eight weeks after the final hearing, which took place July 18. On average, an NCAA appeals case takes eight months from the time of the appeal to the final ruling. MU filed its appeal on March 25. In other words, the ruling could come any time from August to November."
---
Follow-up: (ESPN Insider) Phil Steele says he expects the bowl ban sanctions against Mizzou to be overturned. I hope he's right.
MATTER: Nobody knows. From Jim Sterk to Alex Cartwright to Barry Odom. The appeals committee can deliberate for months before making its decision. So, as much as Phil knows about every team's depth chart from Akron to Youngstown State, he doesn't know if the ban will be overturned.
CAN CUONZO KEEP EVERYONE HAPPY?
QUESTION: There's a lot of potential with the Mizzou basketball team, especially this set of guards. Can Coach Martin keep them all happy?
MATTER: Keeping everyone happy is a challenge and goal of every coach. I'd say that's something to monitor with this team — not because Cuonzo has a group of me-first players who won't buy into the team concept, but there's just a lot of guards/ball-handlers/shooters who can be impact players for this team but not necessarily every night. Martin addressed that challenge this week.  
"I think our strength will be our numbers as far as nine, 10 guys, sharing the basketball and playing well as a team. But the other part is ... the sacrifice of if 'I don't play as much tonight I have to understand the big picture,' what it means to be a team because oftentimes when you huddle up as a team you say you want to be family ...  you say all these things. What does that really mean? Family means sacrifice. ... I think it will be good in a lot of areas. But I think the most important thing, we have to be good as a whole."
This team doesn't have individual superstars. At least not yet as the way it's constructed now. That's why they have to buy into what Martin is preaching to have a cohesive, balanced, deep team. 
LEADERS IN FOOTBALL AND BASKETBALL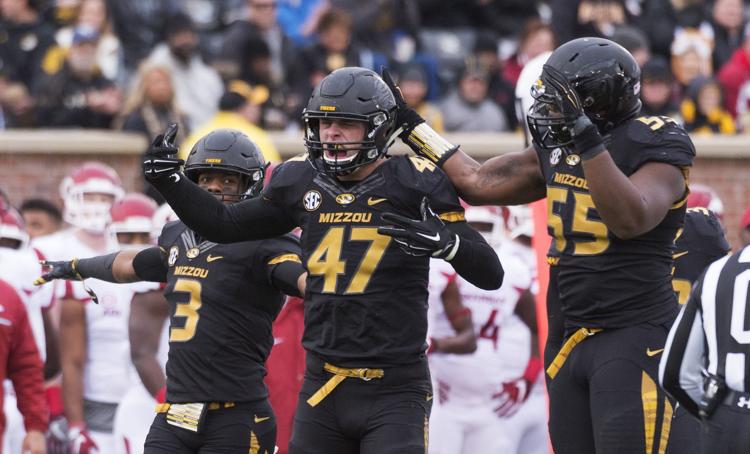 QUESTION: Who stands out as the best leaders on both the football and basketball rosters? What can you say about them that demonstrates those capabilities?
MATTER: On the football team, Cale Garrett, Kelly Bryant, Larry Rountree, DeMarkus Acy, Johnathon Johnson.
Granted, I'm not in the locker room or around the team in their most intimate settings, but these are all guys who carry themselves with the right blend of confidence but also an approachability. They're the kind of players you want to be around and have with you when things are good and bad on the field and away from the field. Bryant won over his new teammates when he pledged to stay at Mizzou in the wake of the NCAA sanctions. Rountree just carries himself like a pro, appears to be a model teammate and plays as hard as anyone. Garrett says and does all the right things and leads by example. Acy seems to be finding his voice and holds himself to a really high standard. Same for Johnson.
As for hoops, the players have raved about Dru Smith. Cuonzo has, too. Yesterday he compared him to Kassius Robertson. That's incredibly high praise. "He'll say what needs to be said but very similar to Kassius in a way, he'll just go about his business, say what needs to be said, do what needs to be done and let (his) work speak for itself," Martin said. 
TOUGHEST FOOTBALL COACHING JOB?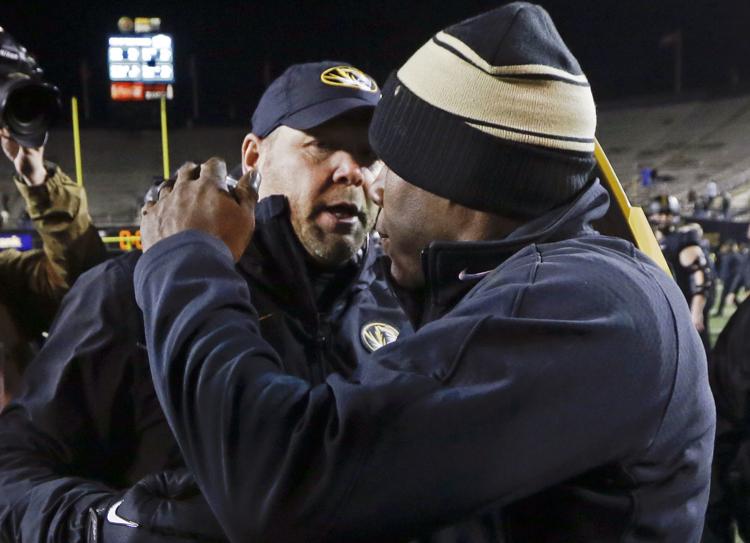 QUESTION: Who has the toughest football coaching job in the SEC?
MATTER: I would say Vanderbilt ... but the expectations there are so much lower than any other school that I don't think the coaches there are under the same kind of scrutiny or pressure to win at the national level. Yes, they'll fire a coach if he loses year after year, but the leash is longer because the resources and standards aren't nearly as high as they are everywhere else.
On that note, I think you can make a case that Mississippi State is the more difficult job, mostly because of its location in Starkville and the fact that its resources are less than that of the other public universities in the league. But MSU still has a rabid fan base that expects results even though, historically, they've never been a great program.
I also think Missouri is a difficult job because of the limited local recruiting pool, the incredibly small donor base, the attendance challenge and the lack of established tradition and history compared to some SEC peers.
UPDATE ON ALCOHOL SALES AT MIZZOU EVENTS?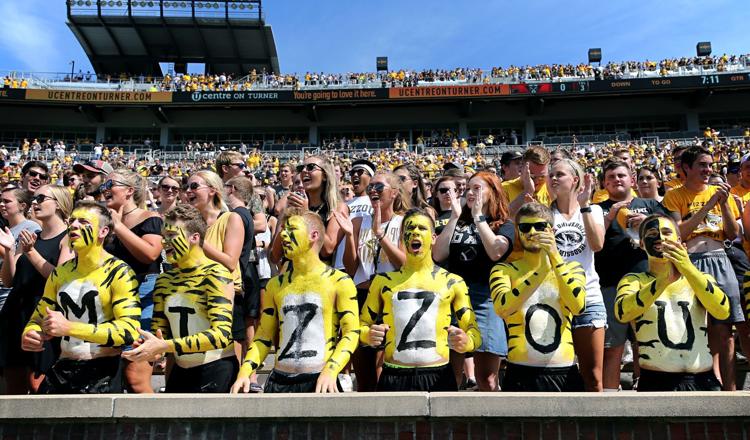 QUESTION: Any update on selling beer/wine to the general public in Missouri athletic venues at athletic events? I thought July 31 was somewhat of a deadline for a decision.
MATTER: At last check, AD Jim Sterk is still working through the process of making this happen this year. I would expect some kind of announcement soon. Missouri wants to make it happen, but the athletics department needs everyone in alignment, from police to campus leadership to their food and beverage distributor.
Follow-up: Do fans really want to overpay for cheap booze at Faurot? Why is it so hard to enjoy football without alcohol? What's wrong with getting sloshed in the parking lot beforehand?
MATTER: This doesn't concern me, and I can't speak for the fans. But when I attend a sporting event that I'm not covering, I like to enjoy an adult beverage or two. Not everyone drinks to get annihilated and black out. I'm sure a lot of fans would like the opportunity to have a beer without having to binge drink in the parking lot before the game or sneak in their favorite spirit in their cargo shorts.
---
EARLIER STORY: Mizzou hopes to follow West Virginia's lead on alcohol sales
WHO STEPS UP IN THE BACKUP QB ROLE?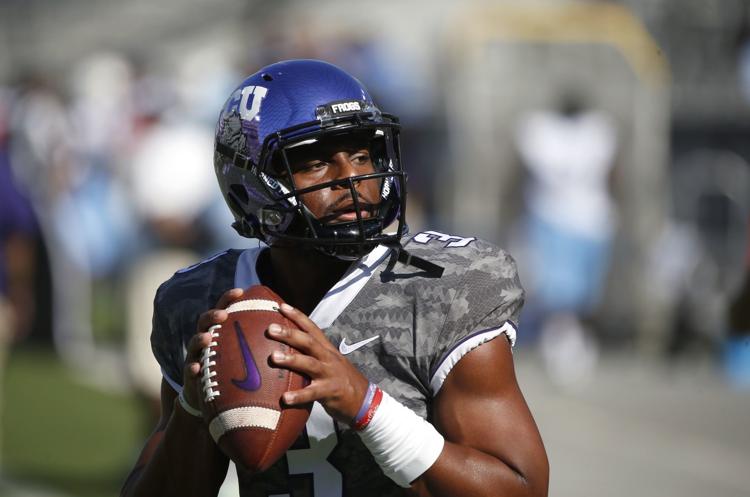 QUESTION: As preseason camp starts, how do you rank the backup quarterbacks?
MATTER: Taylor Powell opens camp as No. 2. He won the backup job in camp last year. Lindsey Scott Jr. is still in the mix. Freshman Connor Bazelak has joined the team this summer, though I doubt we see him this fall unless they want to get him on the field under the new redshirt rule (four games or fewer).
The wild card is TCU transfer Shawn Robinson. He has a waiver request pending. The team won't want to use up his year of eligibility unless Kelly Bryant gets hurt for a lengthy stretch, but if the NCAA grants the waiver, MU might want to get Robinson some playing time to prepare for 2020.