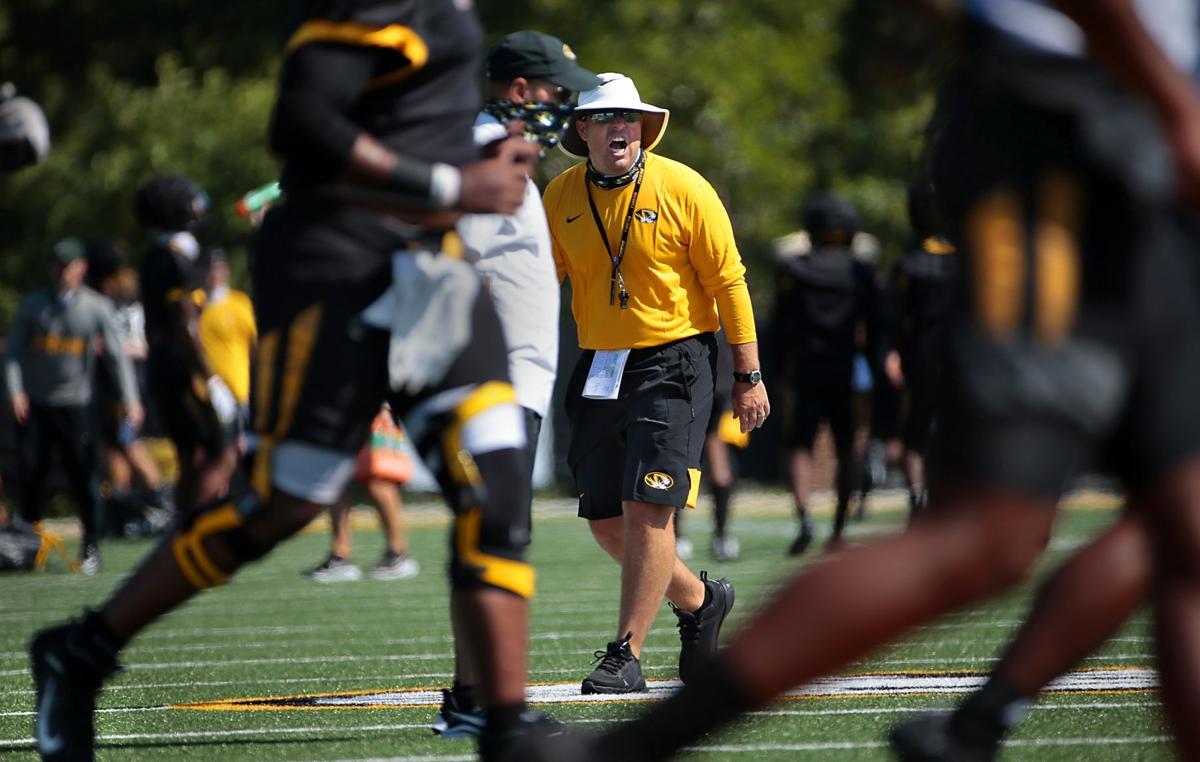 The Missouri football team has seven active COVID-19 cases as of Saturday, coach Eli Drinkwitz said in a Zoom interview after the Tigers' evening scrimmage.
That total is up from Tuesday's announcement of four active cases, when the team said 10 other players were awaiting test results after potential exposure to the virus.
The three new positive cases received their results Friday, according to a team spokesman. Mizzou has not released the names of the positive cases, or the names of the players who are awaiting test results.
Mizzou's season opener against Alabama is Sept. 26, two weeks away. The newest players to test positive — as well as anyone else who tests positive from this point forward, and anyone who quarantines due to the contact tracing required after potential exposure to the virus — will be ineligible to play against Alabama because of the virus' incubation period, which can last up to 14 days.
"That's an interesting dynamic," Drinkwitz said. "To be two weeks out and to know that you can't get anybody back is pretty interesting."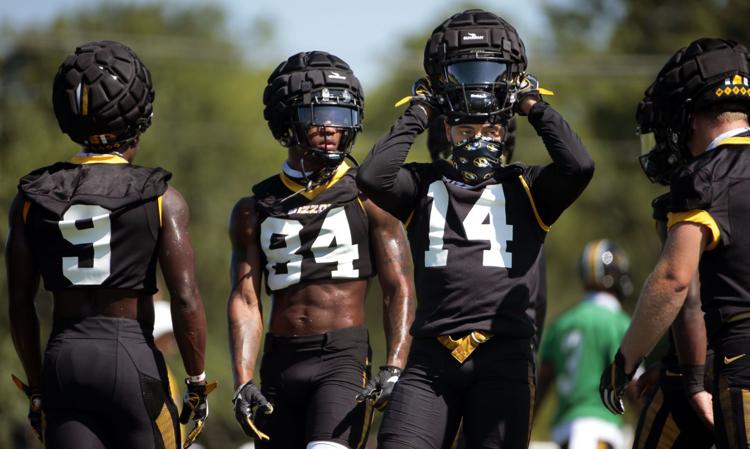 For players who quarantine for the purposes of contact tracing after potential exposure to the virus, the Southeastern Conference regulation is 18 days of ineligibility before playing again, a Mizzou spokesperson said. Players who test positive can miss as few as 14 days, though. That's because the conference's four-day return-to-play process is included in the 14 days after an athlete tests positive, but after 14 days of contact-induced quarantine, a test still must return negative before the return-to-play days begin.
In other words, any Mizzou player who is in contact with a teammate who tests positive from this point forward should be expected to miss at least one game.
"It's unlike anything I've ever seen," Drinkwitz said. "I've had five starting left guards in the last five days. You can say 'next man up' mentality, and that's what it is ... Like I told our team, nobody really cares about the excuse. They just expect the performance. Whether it's the fifth left guard or the first left guard, (fans) are going to expect that the performance meets their expectations. But it's unlike anything I've ever seen, with the amount of people."
While college football was kicking off Saturday in other conferences under the cloud of COVID, the Tigers simulated a game day routine including a pregame meal before their closed scrimmage. The defense performed well, forcing three turnovers, Drinkwitz said. Sophomore Martez Manuel had an interception, and defensive linemen Tre Williams and Darius Robinson recorded sacks.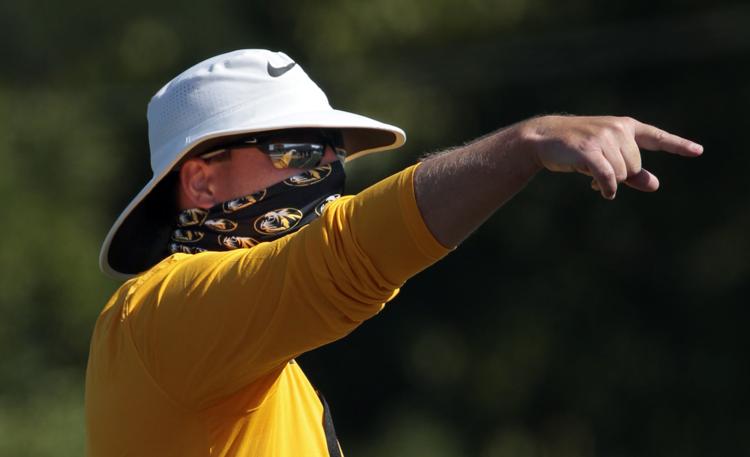 Mizzou was missing one quarterback for the scrimmage. After redshirt junior Taylor Powell told the team Thursday that he plans to transfer, the Tigers have three scholarship quarterbacks: graduate transfer Shawn Robinson, sophomore Connor Bazelak and true freshman Brady Cook.
"He's got to be ready," Drinkwitz said about Cook, the newcomer from Chaminade. "I thought last scrimmage he actually performed really well and had a good week of practice. Tonight, it moved a little bit fast for him, but he really knows the playbook. ... Those guys are going to have to be ready, and there's a limited number of reps, so they're going to have to maximize their reps and maximize their ownership and understanding what we're trying to do on the offensive side of the ball. It is what it is. There have been freshmen who have had to play before."
Dave Matter brings you the latest updates from the Mizzou sports scene.