COLUMBIA, Mo. — Sometime Sunday morning, Missouri's Larry Rountree III might feel the effects of ramming his body 37 times into the teeth of Kentucky's defense, but by game's end Saturday, the pain would have to wait.
"Nah, I'm fine," the senior running back said. "I could play tomorrow."
He did more than enough Saturday. 
Rountree earned his scholarship check and then some, carrying the Missouri offense across his back in a 20-10 victory to snap the Tigers' five-game losing streak to the Wildcats.
On a chilly fall afternoon with a socially distanced crowd of 11,738 at Memorial Stadium, Rountree lowered his shoulder and charged toward becoming the most prolific running back in Mizzou history. But more important on this day, he took the pressure off young quarterback Connor Bazelak and masterfully carried out the game plan against a stout Kentucky defense. The Tigers controlled the line of scrimmage, hogged the ball for more than 43 minutes and, in their postgame diagnosis, broke Kentucky's will with one run after another.
In a game that looked nothing like Mizzou's aerial assault victory over Louisiana State two weeks earlier, Rountree bludgeoned Kentucky for 126 rushing yards and MU's only two touchdowns on those career-high 37 carries — more total plays than the Wildcats had. On the ground, the Tigers outgained the Southeastern Conference's No. 1 rushing team 220 yards to 98.
"We were getting pushed around from the beginning of the game," UK coach Mark Stoops said. "They beat us at our own game and did it decisively."
Combine Rountree's prowess, a dominant defense and a proficient day from Bazelak (21 of 30 for 201 yards), and Eli Drinkwitz's Tigers produced a second consecutive upset to even their record at 2-2.
"I'll just say Coach Drink said we were gonna run the ball today and the game was gonna be won in the trenches on both sides," Rountree said after his 11th career 100-yard rushing game. "He said, 'We we're going to run the ball over and over and over again.'"
This wasn't necessarily the most dazzling game of Rountree's career. He averaged just 3.4 yards per carry and had only two runs longer than 10 yards. But behind an offensive line that continues to impress, the bulk of Rountree's workload was as valuable as the production.
"He's a workhouse, man," Missouri linebacker Nick Bolton said. "It's a blessing to have him on this team."
After getting an unexpected bye week, the Tigers hosted Kentucky a week earlier than first planned, thanks to rising COVID-19 cases at Vanderbilt and Florida. No matter when the Wildcats appeared on the schedule, their identity wouldn't change: Mark Stoops' team shortens games with long, methodical possessions on offense.
Against Kentucky, the Tigers flipped the script.
On a day Drinkwitz's offense didn't turn the ball over and converted 14 of 25 third and fourth downs, Mizzou kept its defense parked on the sideline. MU's 43 minutes and 10 seconds of possession marked the longest the Tigers have held the ball in a game going back nearly 25 years.
The Tigers had four possessions of 12 plays or more, including a marathon 21-play drive to open the second half. Mizzou finished with 92 plays from scrimmage, their most in three years.
"It's a ball-control type game," Drinkwitz said. "There's really no other way around it: We beat them at their own game."
Mizzou failed to score points on that 21-play series — Drinkwitz blamed himself for trying a pass on fourth-and-goal from the 1 instead of a field goal — but when two Kentucky players went down with injuries on the drive, the Tigers were convinced their opponent had quit.
"They couldn't function, so they had to have guys fall down and act like they were hurt when they weren't really hurt," Rountree said. 
But just when it looked like Kentucky (2-3) and its lifeless offense would trudge back to Lexington in defeat, Terry Wilson connected with Josh Ali on a 26-yard strike down the sideline for UK's first touchdown early in the fourth quarter. The Wildcats began the possession having completed just two passes, but the TD made it a one-possession game with 13:14 to play.
Mizzou followed with a most untimely three-and-out series, its first of the day, giving UK the ball with 11:09 remaining.
But the Tiger defense didn't flinch, responding with a three-and-out series as Tre Williams and Trajan Jeffcoat hurried Wilson into an incomplete pass on third down.
Missouri marched all the way to the goal line on the next series but settled for a 20-yard field goal for the 20-10 lead, leaving Kentucky 3:07 left to score twice.
The Wildcats' rally fizzled immediately. Two weeks after clinching Mizzou's goal-line stand against LSU, safety Joshuah Bledsoe ripped the ball loose from Ali after a 12-yard catch on the first play of UK's final drive. The play was initially ruled a first down but a replay review gave Mizzou possession and all but clinched the victory.
With his 126 yards, Rountree moved past another workhorse on Mizzou's all-time rushing list, passing Brock Olivo for third place. Rountree heads to Florida next Saturday — assuming the Gators have enough available players to field a team — needing 54 yards to match Zack Abron's 3,198 yards for second place. Former quarterback Brad Smith's all-time record is safe with a 1,000-yard cushion, but Rountree has a clear path to the MU record for running back yardage. As always, he'll slug his way there.
"I just love the way he comes to work every day, never pouts, never has a bad day," Drinkwitz said. "And he can take a punch."
---
Missouri is one quarter away from beating a second straight favored opponent on Faurot Field. The Tigers took a 17-3 lead on Kentucky into the fourth quarter after Larry Rountree III's second rushing touchdown of the day.  
Mizzou unleashed a marathon possession to open the second half but came up scoreless after 21 snaps that covered 66 yards for nearly 10 minutes. The Tigers converted two fourth downs on the series, but with a chance to take a two-possession lead with a field goal from the goal line Eli Drinkwitz tried for another fourth down try. This time, though, Kentucky bottled up the passing lanes and brought down Bazelak for a sack to end the 9 minute, 35-second drive. 
Kentucky stayed within a touchdown but the Cats did nothing to help themselves on the next drive, going three and out deep in their own territory.  
Mizzou didn't squander its next scoring chance, going 61 yards in six plays with Rountree scoring his second touchdown of the day.
---
A stout half for the Missouri defense helped give the Tigers a 10-3 lead on Kentucky as Eli Drinkwitz's team held the Wildcats to just 65 yards of offense on five possessions. Kentucky never reached the red zone and only crossed into MU territory once in the half. 
Larry Rountree III punched in the half's only touchdown, a 1-yard score, as part of his 58-yard first half. Connor Bazelak was sharp in his second home start, completing 13 of 17 passes for 125 yards in the half.
The Tigers faced one last scoring chance in the final minutes of the half and Bazelak drove the Tigers all the way to the shadow of the goal line. They only got there because of Bazelak's crafty escape from the pocket on third and 8 on a 24-yard completion to KeKe Chism down the seam. Rountree nearly got back into the end zone two plays later but was stopped on the goal line. Kentucky stoned another Rountree run from the 1-yard line, setting up one last play from scrimmage as Eli Drinkwitz sprinted onto the field to call his final timeout. The Tigers lined up with a three-tight end formation, but Bazelak's play-action pass into the end zone fell short, setting up Harrison Mevis' 18-yard field goal as time expired.
The Tigers held UK to just one third down conversion on six tries. The Wildcats switched quarterbacks midway through the half, but neither starter Terry Wilson or backup Joey Gatewood could generate much offense for the visitors.
---
A doozy of a punting exhibition through the first quarter at Memorial Stadium quickly turned in Missouri's favor to open the second quarter. Larry Rountree III punched in a 1-yard touchdown to open the scoring against Kentucky, giving the Tigers a 7-0 lead. Rountree and fellow running back Tyler Badie carried the load on the 13-play, 66 yard drive, which included a 15-yard Badie run into the red zone then a 10-yard pass to Badie down to the goal line.
The Tigers forced punts on each of UK's first three possessions. Mizzou wasn't much better with punts on each of its first two series, though the Tigers outgained UK 80-23 in yardage through the quarter. 
Connor Bazelak was sharp early, completing five of his first six passes for 37 yards. The Tigers stopped the Wildcats on three of their first four third downs.
Late in the first quarter, Rountree passed former Mizzou great Brock Olivo for third place on MU's career rushing list. His 1-yard touchdown put him at 41 yards for the day and 3,059 for his career, 139 yards behind Zack Abron for second place. 
---
Missouri has some reinforcements back at wide receiver for Saturday's game against Kentucky, getting KeKe Chism, Damon Hazelton Jr. and Dominic Gicinto back in uniform after all three missed the LSU game on Oct. 10 because of COVID-19 contact tracing. Defensive lineman Akial Byers and backup safety Stacy Brown are also back in uniform after missing the LSU game for COVID reasons. 
Kentucky opened as a 6 1/2-point favorite last week but is down to a 3 1/2-point favorite at kickoff. 
Photos: Missouri Tigers grind out 1st victory over Kentucky in five years
Kentucky Missouri Football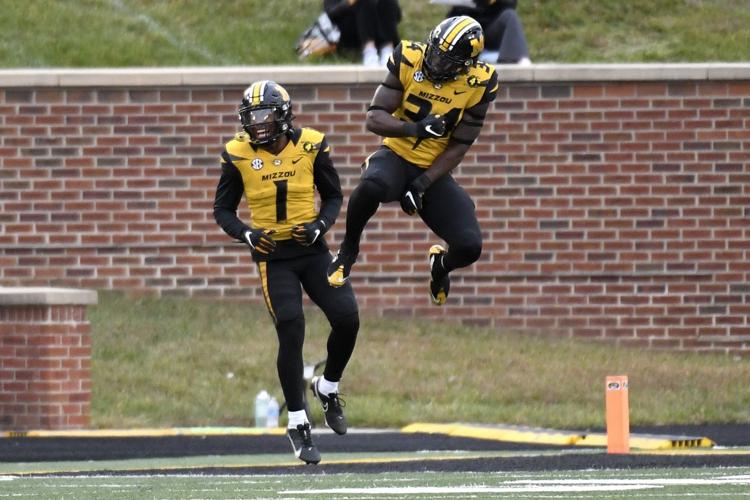 Kentucky Missouri Football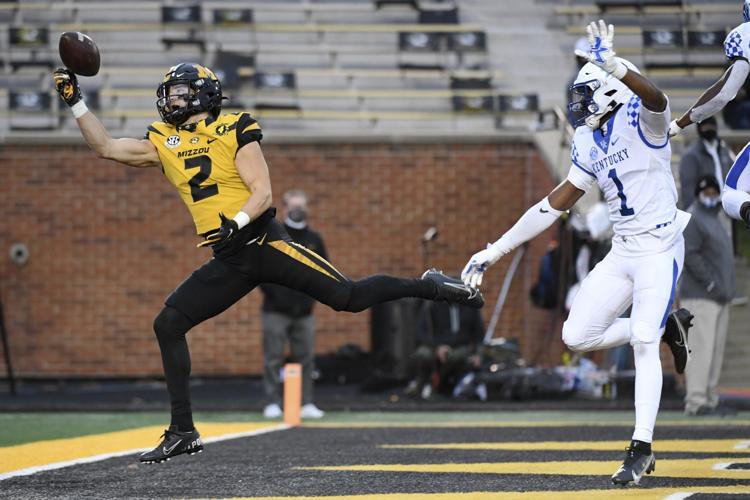 Kentucky Missouri Football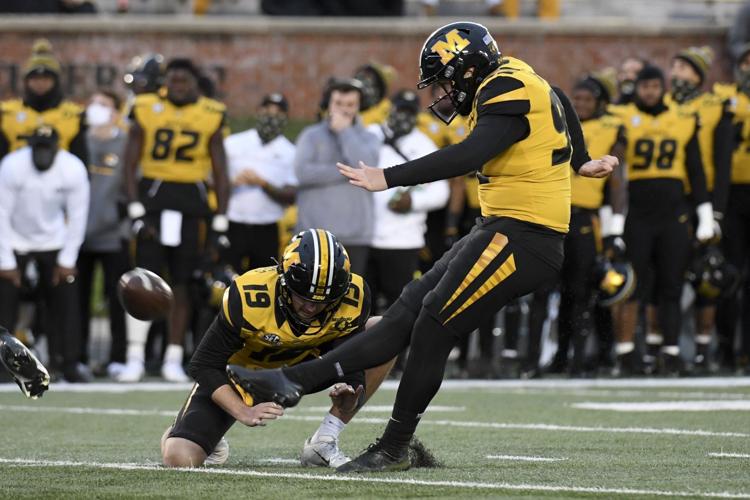 Kentucky Missouri Football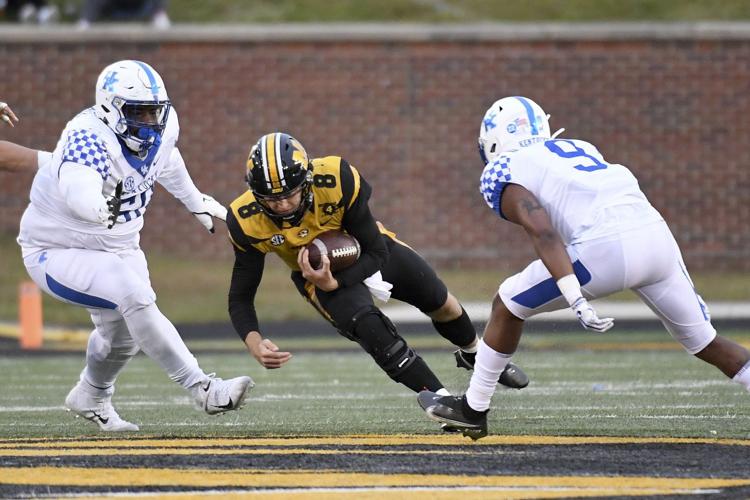 Kentucky Missouri Football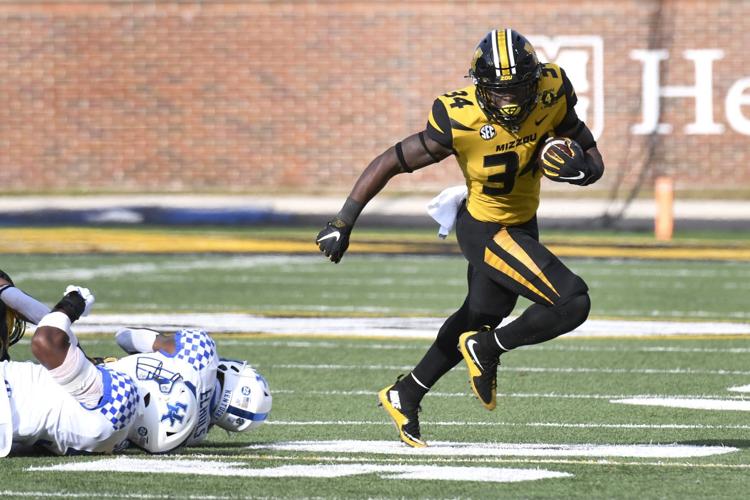 Kentucky Missouri Football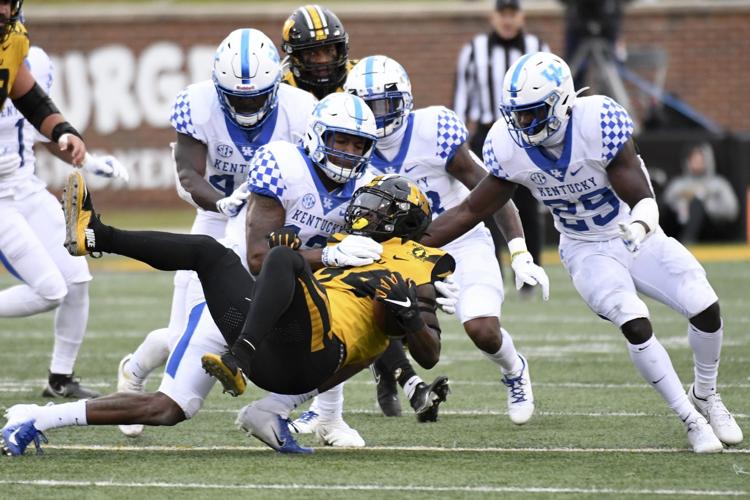 Kentucky Missouri Football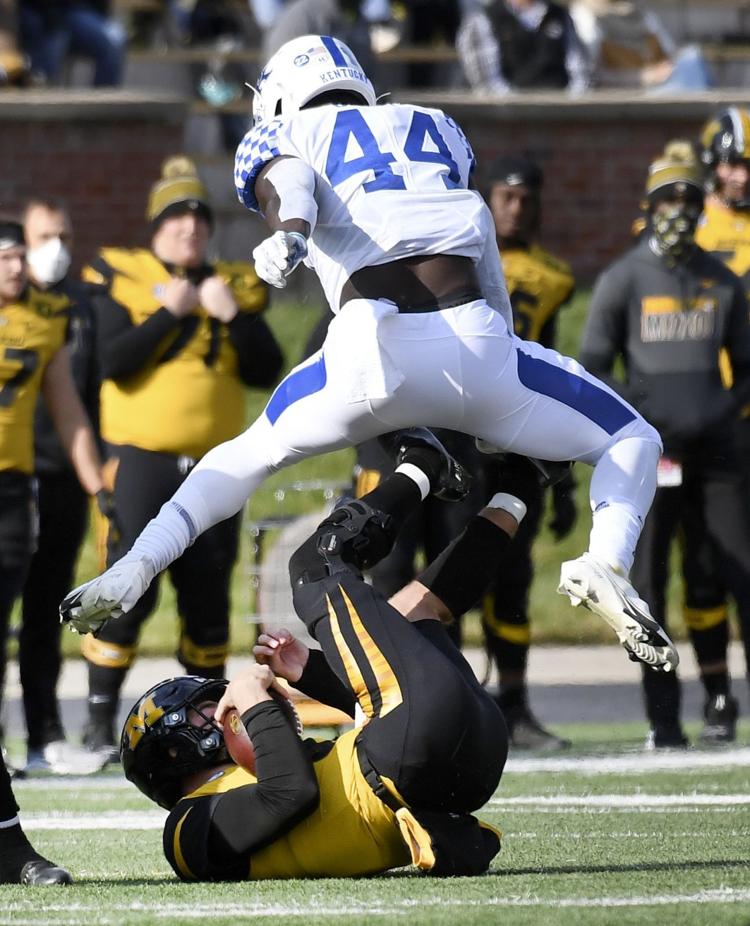 Kentucky Missouri Football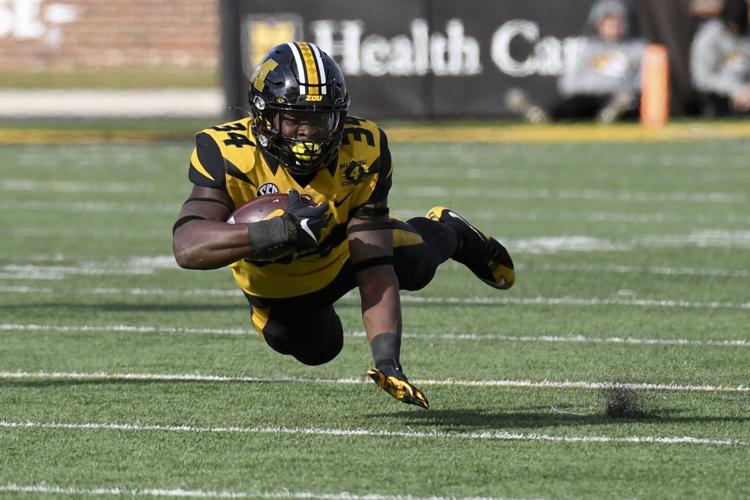 Kentucky Missouri Football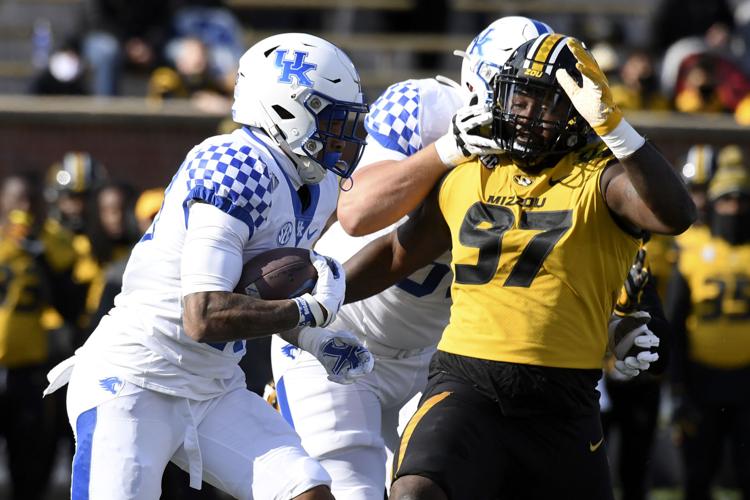 Kentucky Missouri Football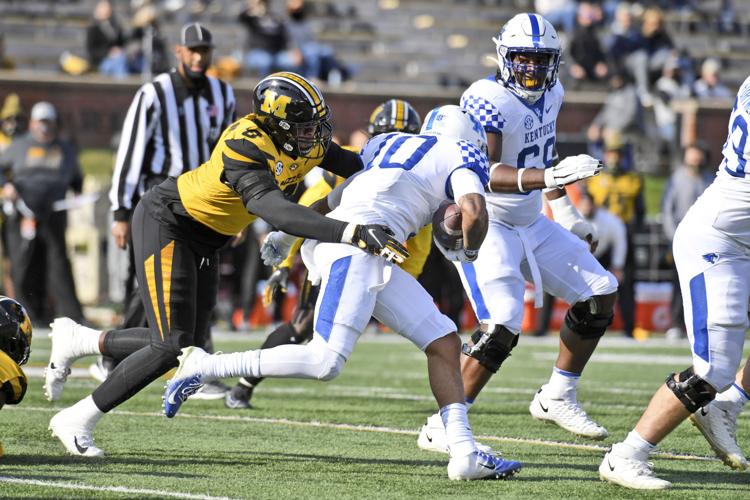 Kentucky Missouri Football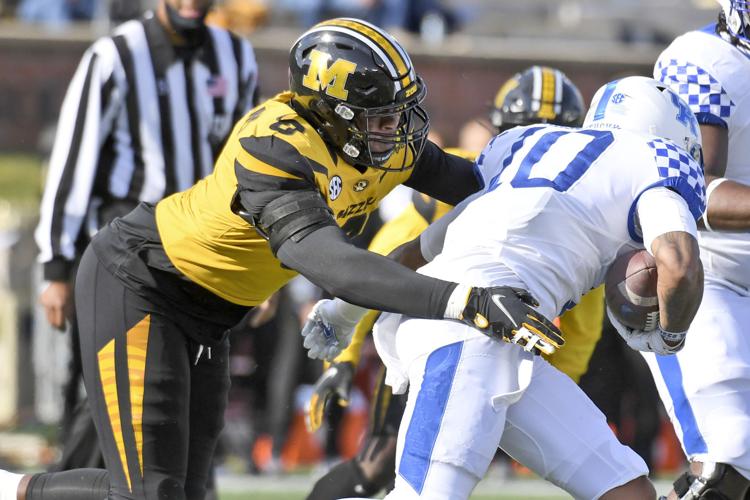 Kentucky Missouri Football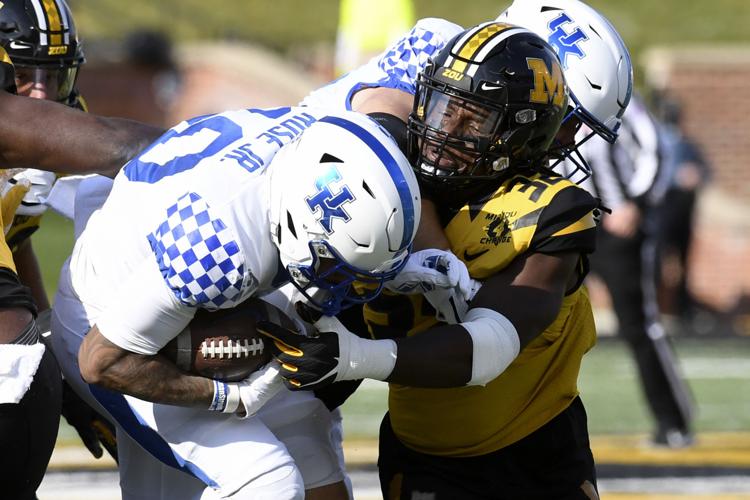 Kentucky Missouri Football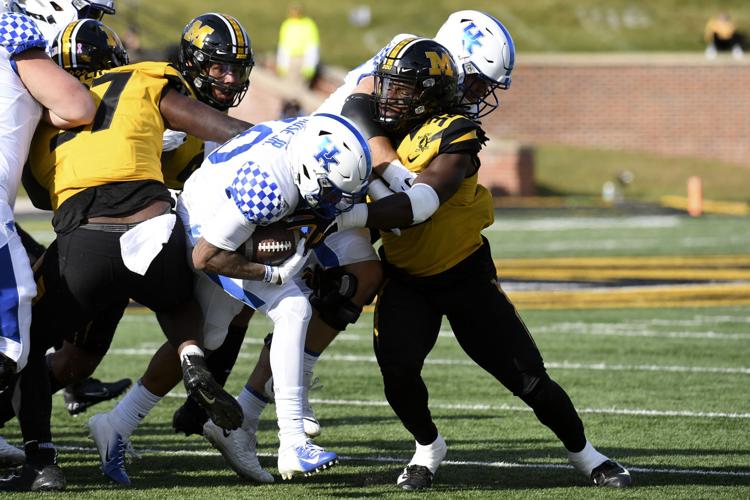 Kentucky Missouri Football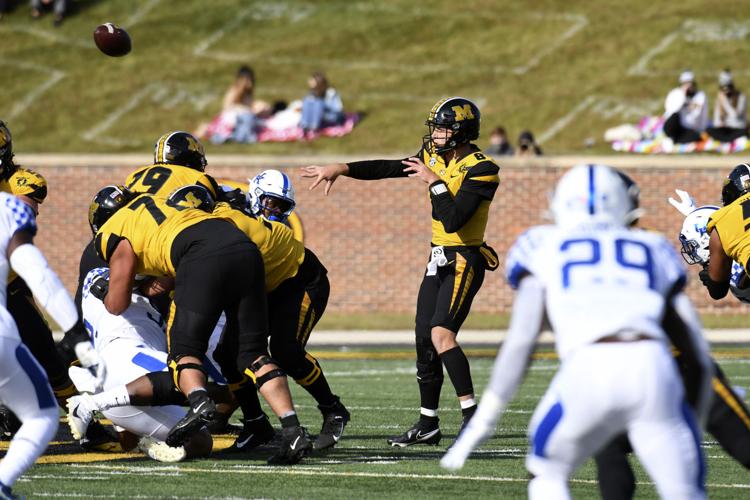 Kentucky Missouri Football
Kentucky Missouri Football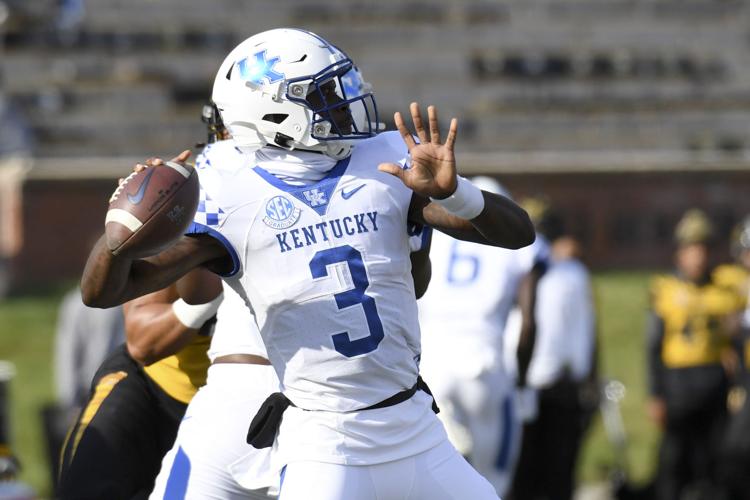 Kentucky Missouri Football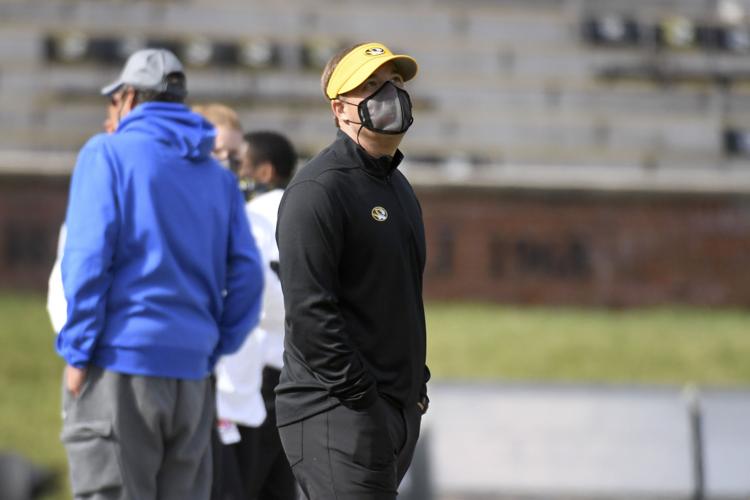 Kentucky Missouri Football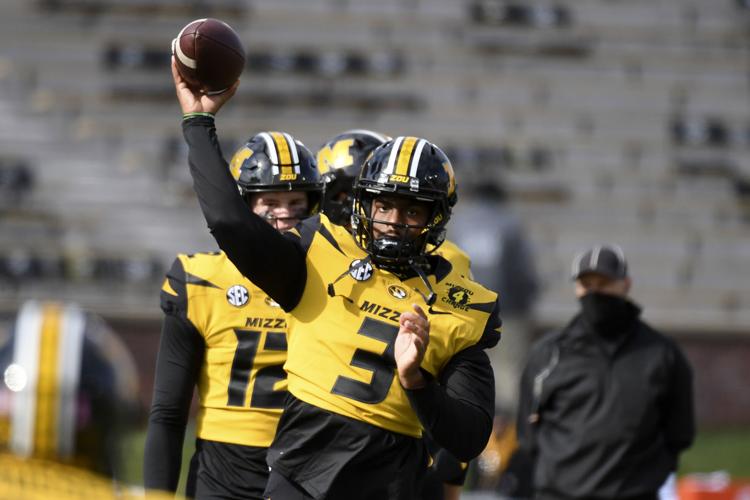 Kentucky Missouri Football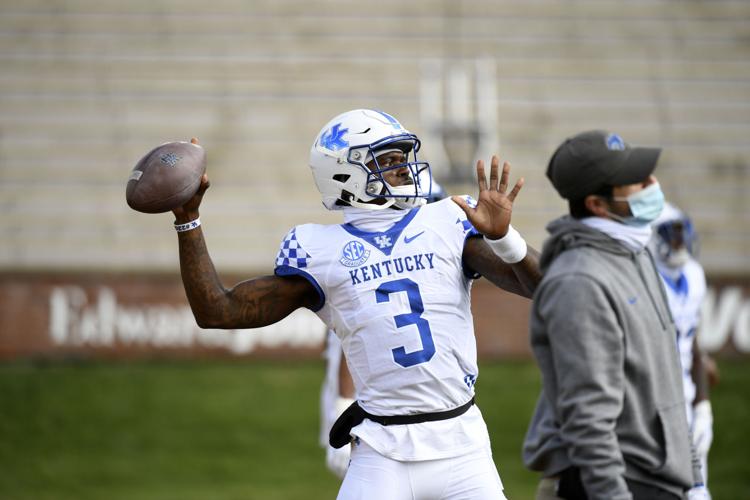 Kentucky Missouri Football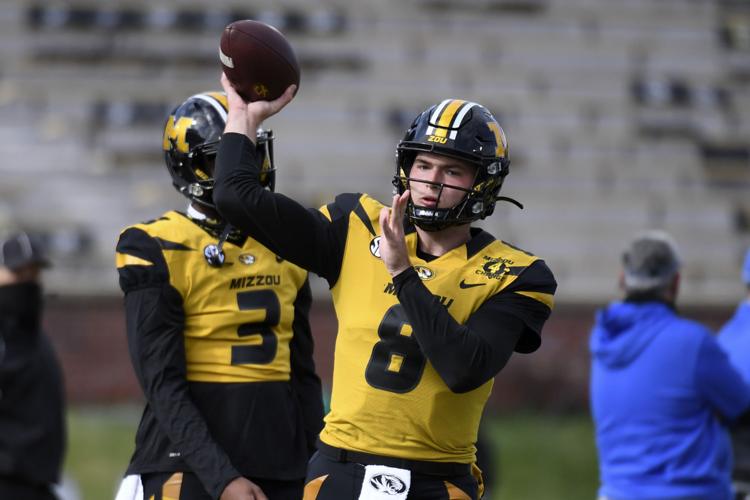 Kentucky Missouri Football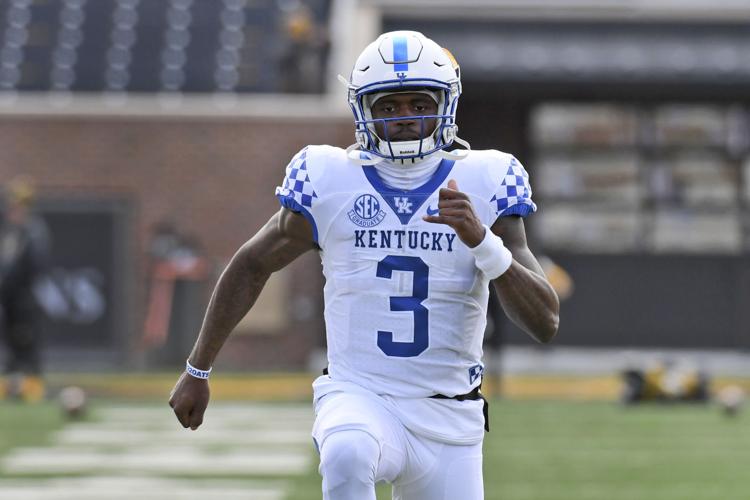 Kentucky Missouri Football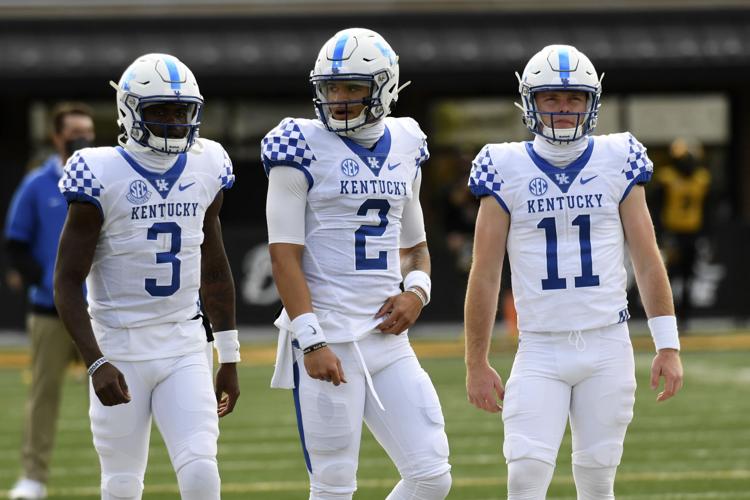 Kentucky Missouri Football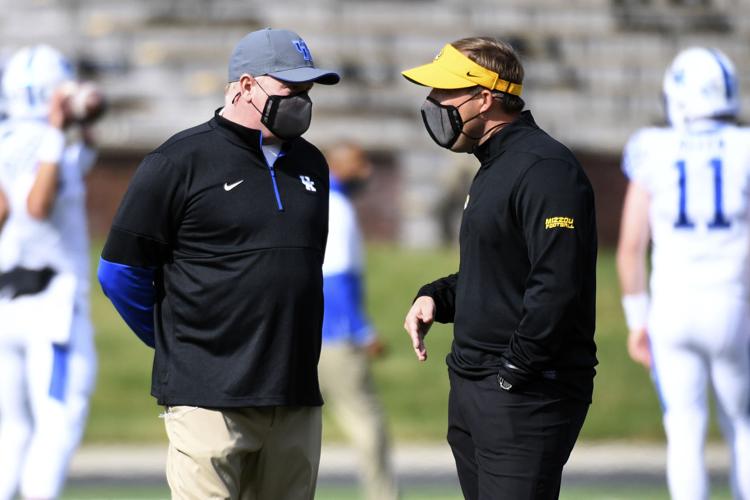 Kentucky Missouri Football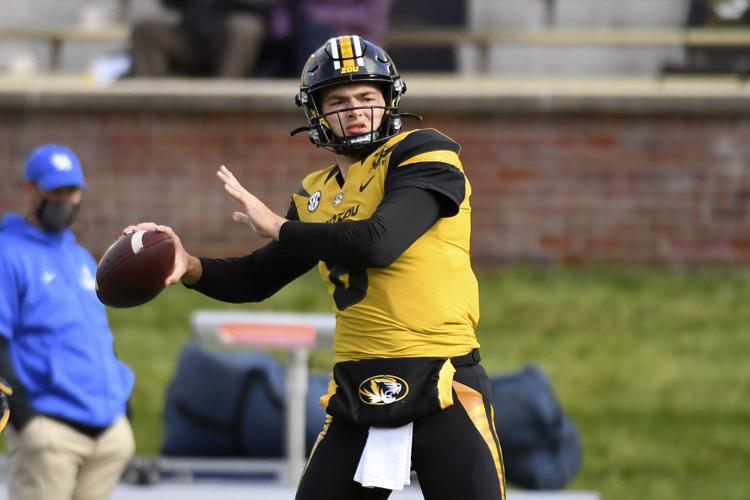 Kentucky Missouri Football
Kentucky Missouri Football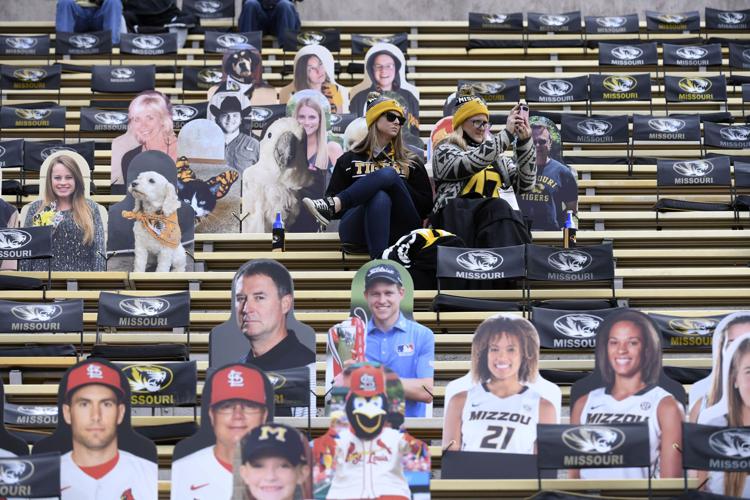 Kentucky Missouri Football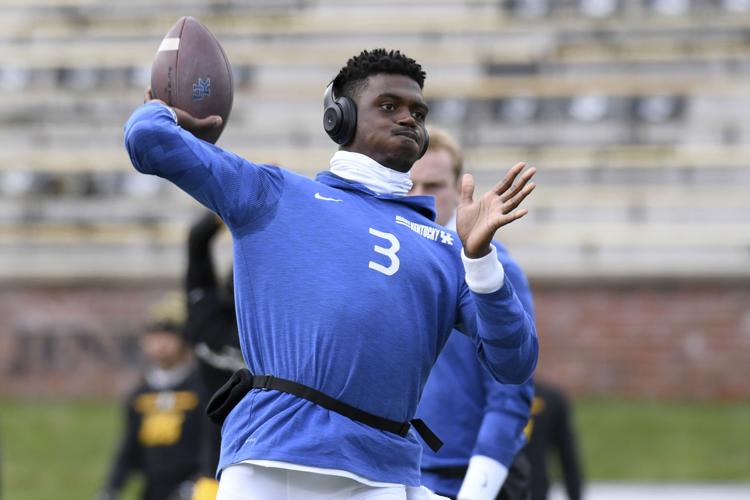 Dave Matter brings you the latest updates from the Mizzou sports scene.