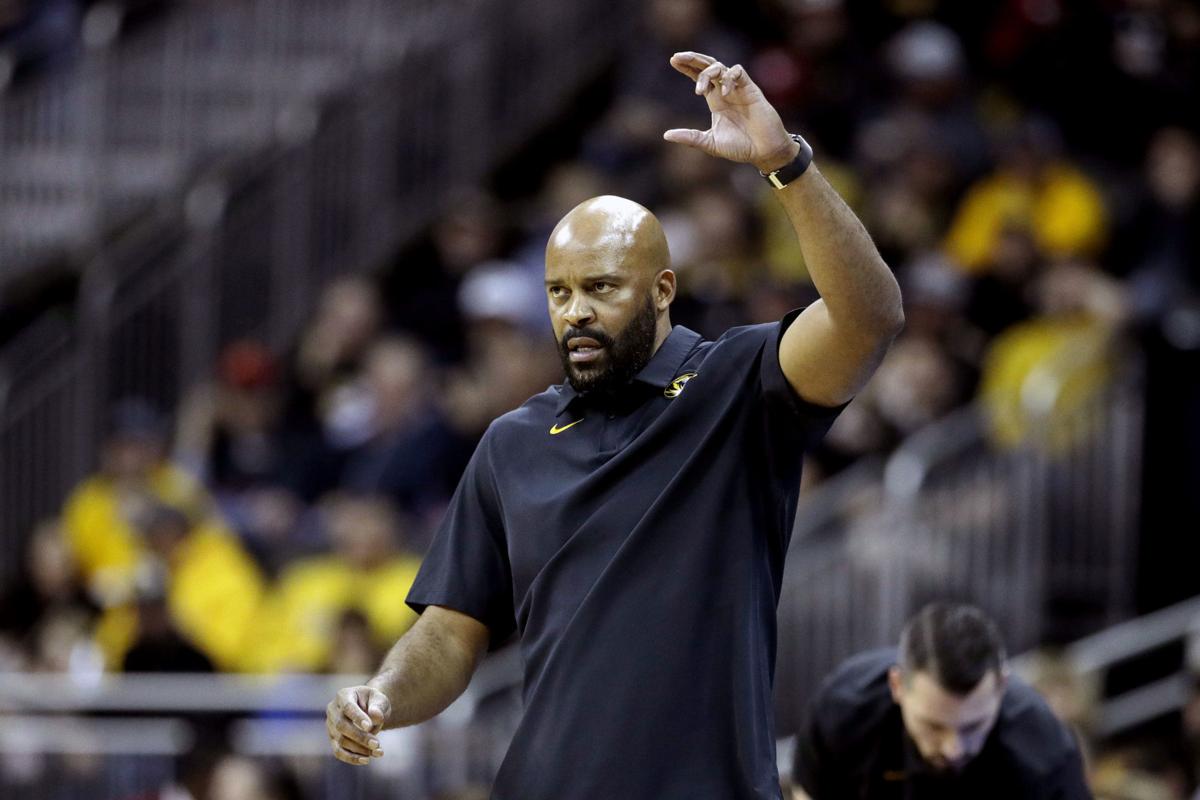 STARKVILLE, Miss. — A few days after Missouri dominated preseason No. 6 Florida for its first conference win of the year, the Tigers returned to the form of middling games past in a 72-45 road loss to Mississippi State on Tuesday.
Offering an offensive output reminiscent of the Kim Anderson era in Columbia, Missouri's 45 points marked its lowest effort since falling to Texas A&M 60-43 Feb. 28, 2017.
"It's rough," junior guard Dru Smith said. "It's something we're going to have to take a minute to reflect on to understand we can't have games like this — no matter what happened the game before we've got to come out ready to play."
As MSU jumped out to a 10-0 lead over the contest's opening four-plus minutes, it was the normally-prolific Smith who typified Missouri's meager effort in Starkville. After notching a season-high 22 points against the Gators, Smith looked more the part of the player who struggled offensively in games against Tennessee, Charleston Southern and Southern Illinois Carbondale as he was limited to two points on 1 of 5 shooting.
Further stifled by MSU's suffocating defense — a unit that allows just 66.3 points per game — the Bulldogs forced Smith into a pass-first role as he eclipsed his season average of 2.6 turnovers per contest in the first half alone.
In the midst of a 19-5 Bulldog run over the game's first nine minutes of action, Smith opened his night driving to his right, spinning back, and throwing a pass toward no one in particular as it sputtered out of bounds for one of his four turnovers on the night.
Two possessions later, he force-fed a ball into the paint where MSU freshman forward D.J. Stewart corralled the errant pass. Taking two dribbles into the open court, Stewart lobbed the ball forward to sophomore forward Reggie Perry, who danced through a gaggle of Tigers for two of his 12 first-half points.
"I thought we gave them too much comfort offensively to let them flow into their offense," said Missouri coach Cuonzo Martin, whose team dropped to 9-7 overall and 1-3 in the SEC. "Didn't have a physical presence and I thought their two bigs did a good job of getting baskets around the rim."
As Missouri struggled to a meager 34.8 percent shooting in the first half, MSU (10-6, 1-3) rode the hot hands of Perry and sophomore forward Robert Woodard II. Combining for 8 of 12 shooting and 21 points in the first half, the second-year pair helped the Bulldogs to a 60.7 percent shooting effort over the game's opening 20 minutes.
Flashing a bruising game in the post and an ability to step back and knock down long jumpers, Perry — a projected first-round pick in June's NBA Draft — gave the Tigers fits for the entirety of his 28 minutes played and finished with 23 points and 10 rebounds for his ninth double-double of the year.
"Perry is as good as any in the country as far as 6-foot-10, a skill guy who can go inside, he can go outside, can get to the free throw line and he showcased that tonight," Martin said.
"I don't know exactly what kind of numbers he's been putting up but obviously he's a guy that's tough to handle for any team and I think he's a great player," Smith added.
With Smith stifled and dominating on the interior, it was freshman forward Kobe Brown and sophomore guard Javon Pickett who led the Tigers' limited offensive output. Brown — who had scored in double-digits just once this season — concluded his night with 14 points and four rebounds, while Pickett also turned in a nine-point effort on 4 of 8 shooting.
"I thought he did a solid job" Martin said of Brown. "He has to be more assertive on both sides of the floor. His awareness and focus has to improve throughout games and all those things."
With the loss, Missouri now sits at 1-3 in conference play with a road game against Alabama (8-7, 1-2 SEC) looming Saturday.
"We've got a game coming up Saturday that we've got to make sure that we bounce back," Pickett said. "(We've) got to remain steady and locked in with one another and then we just told each other we're going to be fine."