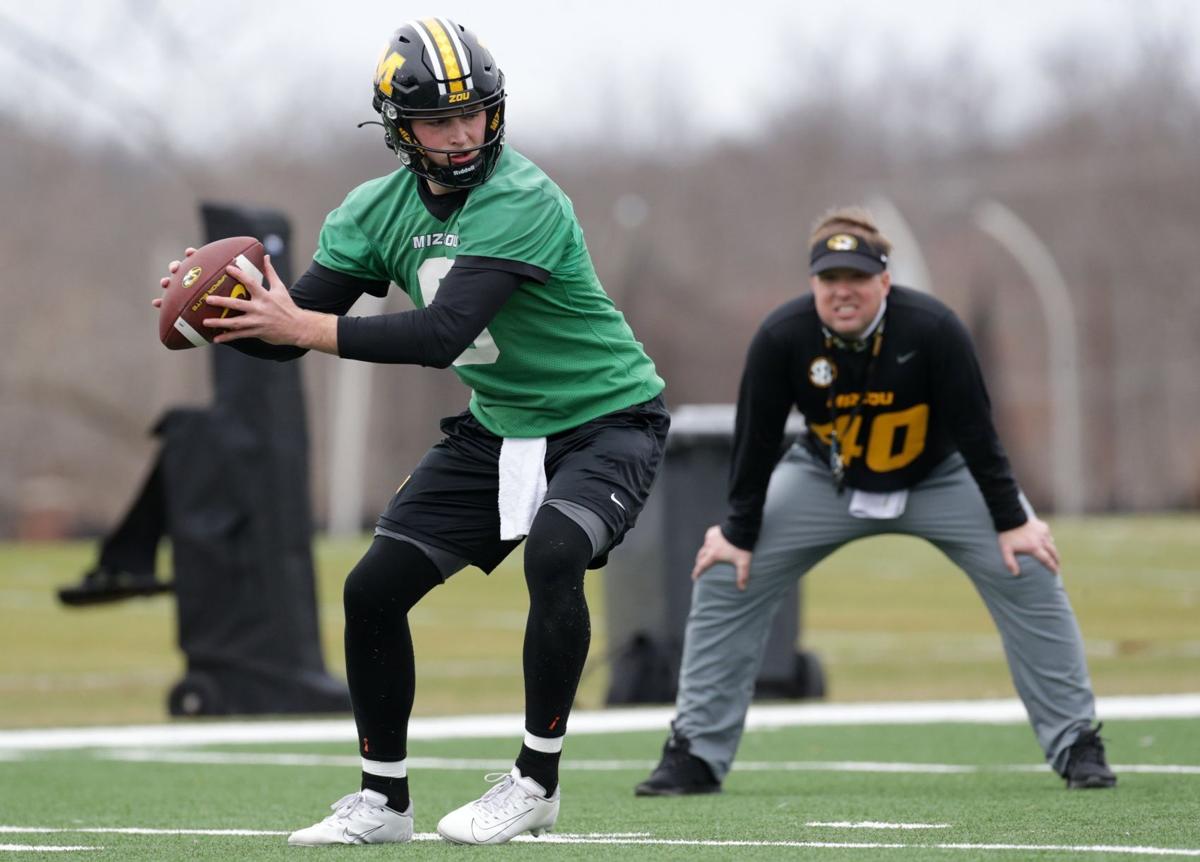 Eli Drinkwitz has landed another quarterback for Missouri's future.
Sam Horn, a four-star 2022 prospect from Suwanee, Georgia, and longtime Mizzou target announced a verbal commitment to the Tigers on Sunday on social media.
Horn, also a standout baseball player, is widely considered one of the nation's top quarterbacks for next year's recruiting class: He's rated the country's No. 6 pro-style QB by both Rivals.com and the 247Sports.com composite rankings. Those sites rank him the No. 79 and No. 82 overall player in the 2022 class, respectively. He's the fifth-ranked Rivals.com QB committed to a Southeastern Conference program for the 2022 class.
Horn took an unofficial recruiting visit to Missouri earlier in February and has been a priority target for Drinkwitz's staff for nearly a year. Mizzou first offered him a scholarship last May.
As a junior at Collins Hills High School last fall, Horn passed for 3,900 yards and 41 touchdowns. He also holds offers from Arkansas, Florida, Florida State, Georgia Tech, Kentucky, Tennessee among others.
Horn's pledge gives Mizzou five commitments for the 2022 class. He's the seventh four-star player to commit to MU in the last two recruiting classes and the second four-star quarterback, along with current freshman Tyler Macon from East St. Louis. Mizzou's 2022 class is now ranked No. 15 nationally by Rivals.com.
Andrew Ivins, recruiting analyst for 247Sports, recently wrote of Horn: "Excellent height for the position with a moldable frame. Baseball background. A true gunslinger equipped with a live arm that's always looking to make a play. Simple delivery motion, releasing over-the-top. Puts plenty of pace on the ball, but also understands how to use touch. Can make a variety of different throws. Mobile athlete with the foot quickness to escape the rush. Relatively accurate on the move. Will make people miss in the open field. Needs to take better care of the football and cut down on the interceptions. Must also improve timing and get better at working through his progressions. Highly productive at the prep level playing in a pass-happy system."