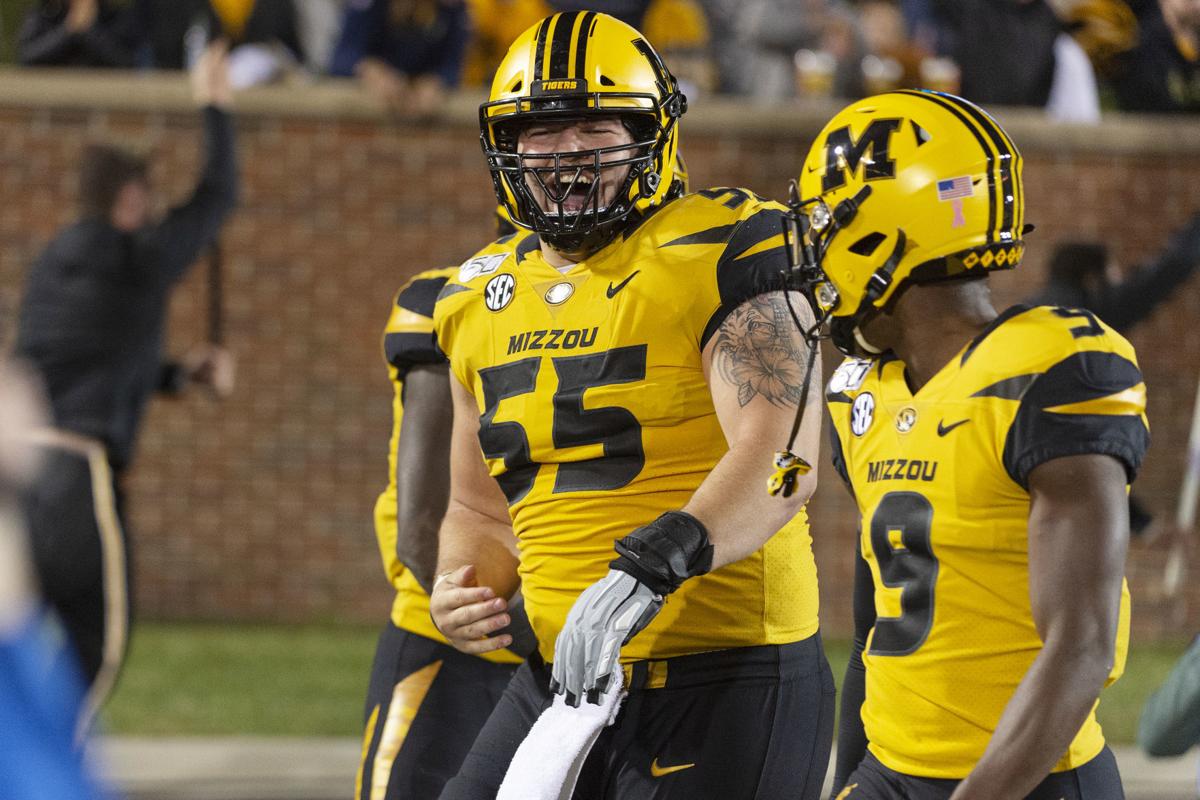 And then there were three. For the third time this week a Missouri junior has decided to pass on his senior year and enter the NFL draft. This time it's center Trystan Colon-Castillo, the team's starter each of the last three seasons. 
Colon-Castillo, a third-team All-Southeastern Conference choice by Pro Football Focus, announced his plans on Tuesday via Twitter. College underclassmen have until Jan. 20 to make their final decisions about the draft. Earlier this week Mizzou defensive tackle Jordan Elliott and tight end Albert Okwuegbunam announced plans to enter the draft. 
Colon-Castillo, who was not available for further comment, was one of the team's most vocal supporters of coach Barry Odom before he was fired on Saturday. 
"We had some ups and we definitely had some downs," he said after Friday's win over Arkansas. "This is a team that came together. The fans weren't supporting us. NCAA drops this bomb on us that we're not gonna be playing a bowl game. Every week, everybody's talking about wanting the coaches to get fired. They're talking about players need to get benched … Through all that, we stayed together and we worked and we grinded with each other every single day and put our hearts into it and played for each other."
Should Colon-Castillo stick in the draft, the Tigers will have to replace three starters from a 2019 offensive line that struggled most of the season. Left tackle Yasir Durant and left guard Tre'Vour Wallace Simms were both seniors. Junior Case Cook became a regular starter at left guard, alongside sophomore right tackle Larry Borom.
As of Tuesday, there are only two other underclassmen who have entered the draft: TCU receiver Jalen Reagor and Arizona running back J.J. Taylor.