COLUMBIA, Mo. — Dru Smith had an excellent view of Missouri's meltdown in the final five minutes of its loss Tuesday to Tennessee.
On the bench, already whistled for five fouls.
"It (stinks)," he said Friday. "It (stinks) sitting there, knowing that it was no one else's fault. I did that to myself. It was hard knowing I could have maybe helped in different areas. It was tough."
The Tigers hardly were in control of the game when Smith fouled out with 5:04 left — Tennessee led 56-53 at the time. But without Smith on the floor, Mizzou completely unraveled, especially on the offensive end.
In their final 12 possessions after Smith left the game, the Tigers scored just six points, turned the ball over twice and made just one of nine shots from the field. Backup point guard Xavier Pinson missed all four of his attempts, including two at the rim. MU wasn't much better on the defensive end as the Volunteers scored 13 points on their final 13 possessions with Smith on the bench.
In his first eligible season at Mizzou, Smith hasn't always lived up to some of the hyperbolic praise that came from his coaches and teammates last season when he could only practice with the Tigers. But the transfer from Evansville gives coach Cuonzo Martin a reliable ball-handler and defender and at times a dynamic scorer inside and out.
Has he been a significant upgrade over last year's primary ball-handler, former Tiger guard Jordan Geist? Not necessarily. But with a pivotal game on the line in the closing minutes Tuesday, Mizzou clearly missed its floor leader.
"He's a player that we want to have on the floor as much as possible," senior center Reed Nikko said. "I'd say it's different for sure (without him in the game.) One of the biggest things Dru brings is a lot of experience. This is his third year playing college basketball. He has a lot of game experience. He knows how to handle those big moments."
As Mizzou (8-6, 0-2 Southeastern Conference) resumes plays with Saturday's visit from Florida (10-4, 2-0), a 7:30 p.m. tip-off on SEC Network, Smith's presence on the floor becomes paramount for a team hungry for its first conference victory. Smith ranks third in the SEC in steals per game (2.1). But his defensive aggression works against him sometimes: The 6-foot-3 guard also ranks fourth in the SEC in fouls, with 44. The only players with more fouls are 6-feet-10 or taller.
"I just have to make sure that I'm staying away from guys, make sure I'm not keeping my hands out, especially when guys are driving," he said. "It's just making the smart play and just knowing that I don't have to steal it."
Through MU's first 14 games, Smith ranks as one of the SEC's best defensive players at any position, according to Sports-Reference.com. He's fourth in the league in defensive rating (83.9), fourth in defensive win shares (1.2) and sixth in defensive plus/minus (5.5).
On the offensive end, he's scoring 11.3 points per game with 4.2 assists and 2.6 turnovers, compared to Geist's 2018-19 averages of 14.8 points, three assists and 2.2 turnovers. Smith has been a more accurate shooter from all areas of the floor, but Martin would like to see Smith be more selfish with his shot, either from 3-point range or in the lane.
"I think he tries to make plays because I think he's always in attack mode," Martin said. "He's aggressive. I just think he's a good basketball player and he knows to make the right decision, but we just need to him to get downhill more. Watching film we always talk about him having more opportunities for him to drive the ball."
In Mizzou's offense, Smith is usually handling the ball and rarely comes free off screens for open perimeter shots. He's shooting 37 percent from 3-point range — down from 49.1 percent as a sophomore at Evansville — but most of his 3-point attempts are more challenging pull-up jumpers at the top of the key, hardly the most efficient shot in the game.
"It doesn't really come naturally to me," Smith said. "But it's something that coach Martin definitely talks to me about it a lot, just trying to be more aggressive on the offensive end and looking to score and looking to make plays. So it's definitely something I still have to work on."
Smith's skills were especially on display in MU's best win of the season, the Dec. 21 Braggin' Rights victory over Illinois. He probed and prodded through the Illini for a game-high 19 points. He didn't attempt a single 3-pointer and made nine of 10 free throw attempts. For a team stuck on 59 points in each of its two SEC games, Mizzou could use more of that Saturday — and less of its most frequent fouler watching from the bench. 
---
Dave Matter's Quick Hits
PATIENCE RUNNING THIN WITH MARTIN?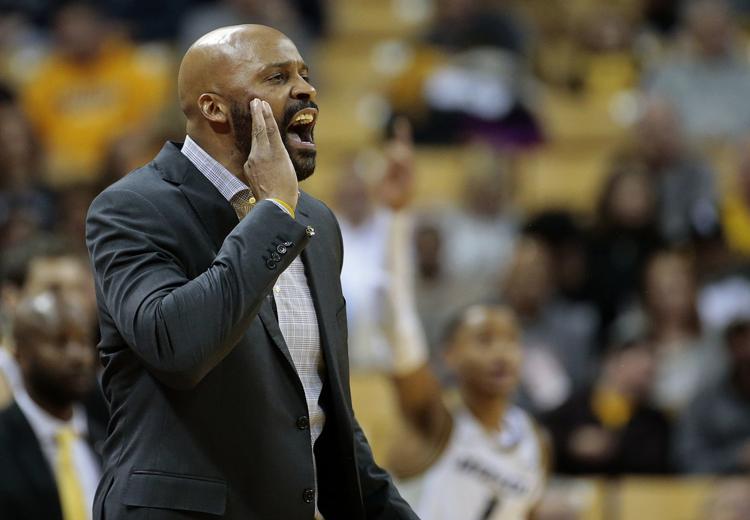 QUESTION: While I think he is a very good coach, is Cuonzo Martin's job in jeopardy due to the team's record record and lousy attendance at games?
MATTER: Missouri cannot legally fire Martin without cause until after the 2020-21 season. He's protected through the first four seasons of his deal by virtue of winning 20 games and making the NCAA Tournament his first year at MU. That's how atrocious this job and program were viewed when there was an opening the last time. Martin was able to negotiate a protection clause that guaranteed he couldn't be fired until after year four as long as one of his first four teams hits one of two milestones: 20 wins or makes the NCAAs. 
(He could be fired "for cause" at any point during his contract, but that would require NCAA violations, illegal activity, etc.)
Now, could Mizzou and Martin negotiate their way out of the deal before the end of year four? That's possible with every contract, but Martin would have all the financial leverage in that situation — and Mizzou isn't exactly rolling in the kind of dough it takes to squirm out of his deal.
After next season (2020-21), Missouri would owe Martin a buyout of $6 million if it wanted to fire him. Again, that's a lot of money. 
In other words, he's not getting fired after this season. Even without the protection clause, I don't think he would get fired anyway. He's going to get more time than Kim Anderson to revive this program. 
TIGERS VS. BILLIKENS: WHO WINS?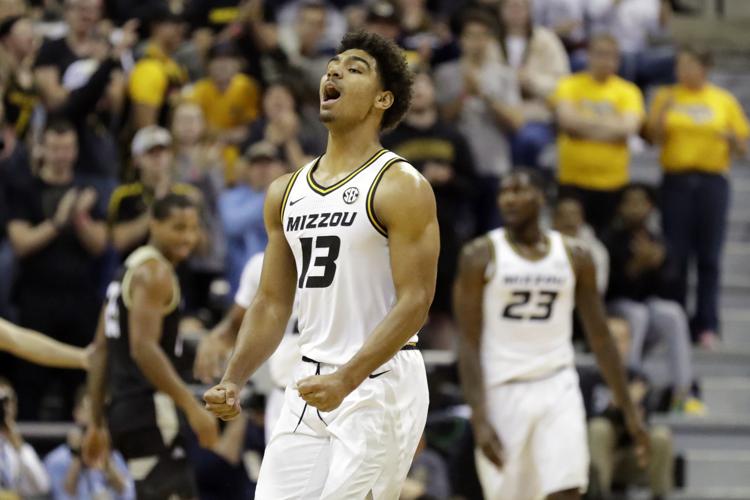 QUESTION: Hypothetically, of course, if St. Louis University's basketball team instead of Florida's showed up at Mizzou Arena Saturday who wins?
MATTER: Right now, SLU passes the eye test based on the way it's playing, but let's dig into the numbers.
SLU's a decent defensive team and a middling offensive team. Not much size but the Bills are very good on the offensive glass.
If you look at the advanced metrics, Missouri is marginally better team offensively — that might be hard to believe, but it's true — and across-the-board better defensively. 
SLU's a better 3-point shooting team. Missouri is better shooting inside the arc and much, much better at the foul line.
Missouri is better defensively by every measure and has also played a much stronger schedule, according to the metrics. 
Overall, MU is No. 56 at KenPom and SLU is 99. At the NET rankings, MU is 72 and SLU is 66.
I think it would be a fairly even game. Could come down to turnovers and free throws. I'd give Missouri a much better shot against SLU than Florida. 
CAN TIGERS CONTEND IN SEC EAST IN 2020?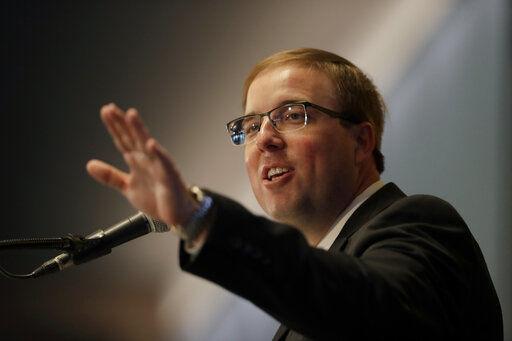 QUESTION: With the recent Georgia defections to the NFL, does that open up the SEC East division race or does Georgia have enough reserves to stay at the top? Does Eli Drinkwitz have enough experience to compete for the division title or will the reduction in recruits mandated by the NCAA limit MU to settle for its usual 6-6 record?
MATTER: Missouri has finished the regular season 6-6 just once since 1972 — this past season — so I'm not sure how that's the team's usual record. 
But … Missouri isn't winning the East next year. My guess is Florida will be the favorite. The Gators keep getting better and have more continuity at quarterback. Georgia might fall back a bit — but still probably has the talent to win nine or 10 games.
The NCAA sanctions aren't going to be the reason Missouri doesn't win the East in 2020. Drinkwitz will have 81 scholarships instead of 85 for 2020, and it's not like all 85 ever see the field or play significant roles. I think Missouri will be competitive in 2020. Seven wins isn't out of the question. Maybe eight. But there are too many question marks at this point to reasonably expect more than that.
WILL MIZZOU CHANGE ITS OFFENSE?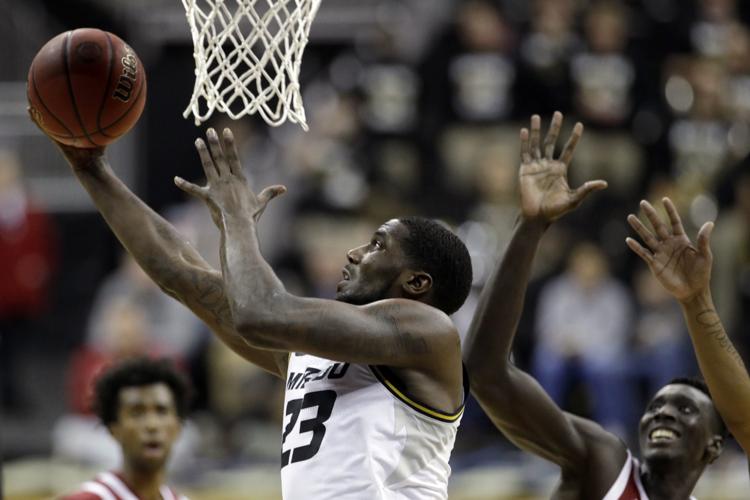 QUESTION: It's time to trot out the "Mizzou is cursed" excuse now that Tilmon is done for the year. That makes it three years in a row that Cuonzo has again lost one of his top 2-3 players. Anyway ... do you think Martin needs to re-examine his offensive blueprint going forward? Or is it just a matter of getting all the right pieces in place and giving certain players more time to develop?
MATTER: It's absolutely fair to have concerns about the offense. It would be crazy not to have concerns, for this year and moving forward. 
More than anything, this is still a talent problem. There are players on this team good enough to put up 20 points against a mid-major foe, but they look so much less athletic, less skilled against high-major competition. They play tough and sound defense (most nights), but a handful of players are just so limited offensively. Can the Tigers afford to play smaller? They're already doing that with rotations that use Mitchell Smith at center. He's 6-10 but isn't your conventional high-major big man in the middle. Maybe they could surround a Tray Jackson or Kobe Brown with perimeter players, but I'm not sure they're good enough defensively to match up against the other team's biggest body.
This has become a convenient narrative the past few days, but I don't put Jeremiah Tilmon's injury in the same galaxy as losing either of the Porters. Tilmon was underachieving long before he hurt his foot. This team struggled to hit 60 points in several games before he was unavailable. If he's out long-term, then yes, there are some parallels. Like Michael Jr. and Jontay, Tilmon was seen as the centerpiece to the offense when the season began. But he's never been close to the player either of those guys were — or were supposed to be.
POOR CROWDS AT MIZZOU ARENA
COMMENT: Announced crowd of 8600 fans at the Mizzou SEC opener. I don't think it's ever been that bad for a home SEC opener. What is the problem? Record was 8-5 which is OK. Weather fine. School in session. Game was against Tennessee, which is a good team (not Vanderbilt).
MATTER: Classes are NOT in session. The semester doesn't begin until Jan. 21, so that explains why there weren't many students at the game.
There's just not much excitement around this team or when it comes to seeing SEC basketball. This is nothing new. When you lose to Charleston Southern, the bandwagon is going to get light. Granted, Missouri scored a nice win in St. Louis over Illinois, but even then Illinois had considerably more fans — and that game is more of an event than a 6 p.m. Tuesday regular-season game in January.
And don't knock Vandy. They almost knocked off Auburn on the road Wednesday night. They're going to win some games in the SEC this year. Stackhouse has some talent on that roster. They might be better than Tennessee — and Missouri.
WHY SO MANY SUBSTITUTIONS?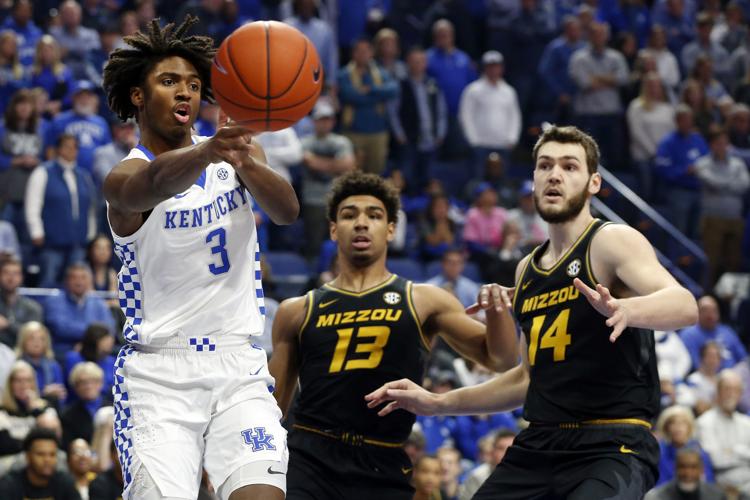 QUESTION: An observation was made elsewhere recently about the frequency of Cuonzo Martin's substitutions. Although eight players rotated most of the game against UT, does Martin move them in and out so often because he is asking them for high energy on defense? Otherwise, to an admittedly totally ignorant fan, it would seem hard to get any continuity.
MATTER: I think the energy issue is a factor. He doesn't want anyone on the court whose tank is running low. Also, if you pay attention closely, most subs are made for defensive matchups. In the Kentucky game, whenever UK went with both of its bigs at the same time — Montgomery and Richards — Martin made sure he had two of his bigs on the floor. When Calipari went with just one big, Martin would go with a smaller lineup.
Against Tennessee, Martin didn't want Pinson as the only ballhandler on the court when Yves Pond was on the floor — because Pinson couldn't handle the bigger, stronger Pond on switches, whereas Martin was fine with Dru Smith getting switched on Pond.
There is a method to what appears to be madness — and more often than not it comes down to matchups. 
TOO MUCH FOCUS ON DEFENSE?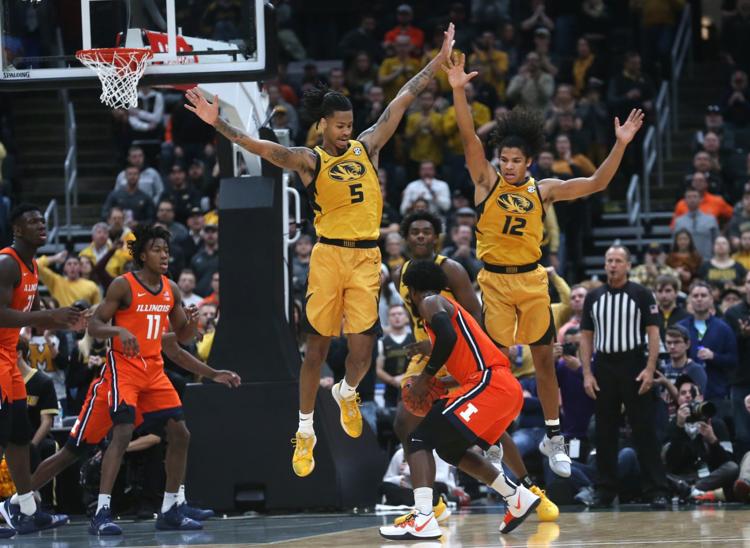 QUESTION: Am I wrong to wonder if Cuonzo is perhaps a bit hard-headed with his fanatical devotion and emphasis on defense? Is he that way to the point that he disdains players who have tremendous talent and could give the team some much-needed help offensively?
MATTER: I understand the frustration. Yes, Martin puts a major priority on defense. "Defense, rebounding and playing hard." That has always been his mantra and the three most important qualities for any of his teams. He's averaged 20 wins a year with that style — at three places that didn't have an abundance of talent or recent history of success when he arrived.
Does he not put enough emphasis on offense? I'm not sure that's true. Some of his philosophies evolved two years ago when he had a roster of more skilled and offensively talented players. He gave those guys the green light to shoot open 3s whenever they wanted. It's easy to forget how much talent that first team had: Kassius Robertson and Jordan Barnett were legit high-major scorers. Jordan Geist was growing into a fringe All-SEC guard. Jontay Porter was a highly skilled 6-11 forward who could play on the perimeter. 
Since then, it's not like Martin hasn't tried to sign talented offensive players. Courtney Ramey. Caleb Love. Josh Christopher, whom they continue to recruit. He just hasn't landed those high-profile kids he's recruited. Sometimes he might have a blind spot for unheralded, less skilled players who get by with grit and effort more than natural born talent — but that's not to say he doesn't want offensively skilled players. He just hasn't signed as many. 
OUTLOOK FOR BASEBALL?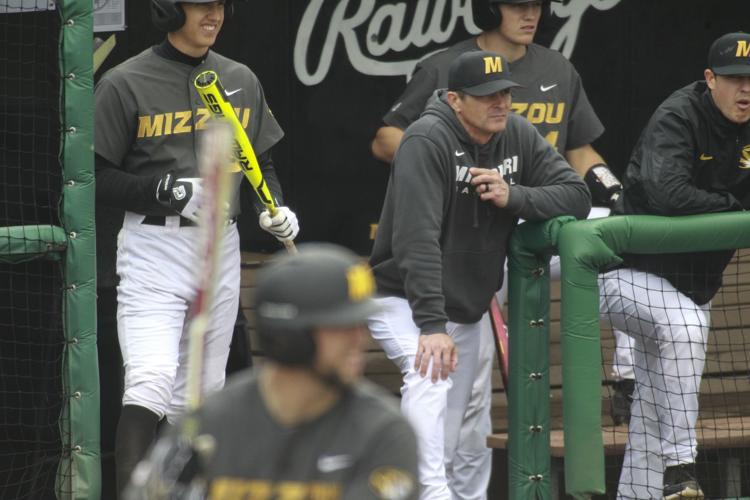 QUESTION: What does the baseball team look like this year? Football was disappointing, both basketball teams are going down that path, so what do we have to look forward to in the spring?
MATTER: Well, for one, no postseason. Don't forget, the baseball team (and softball team) can't play in the SEC tournament or the NCAA tournament.
There are high hopes for Steve Bieser's pitching staff. I'm not as sure about the lineup, but his teams have historically gotten better each year at the plate. I'll write about them closer to the start of the season.
MICHAEL PORTER SR.'S ROLE?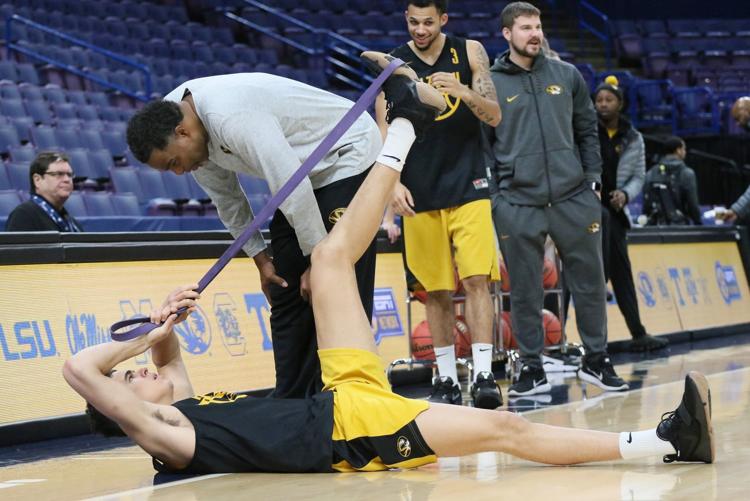 QUESTION: Are there additional Porter brothers that are Mizzou caliber? If not, why keep Michael Porter Sr. on the staff when you could use that spot for someone a bit more experienced nationally to aid Martin in recruiting?
MATTER: Because MP Sr. is on the final year of a guaranteed three-year contract. He was also demoted to a different role this season. It shouldn't be shocking if he's not on the staff next year, but whether he sticks around or not, he's no longer one of the three assistant coaches who handles on-the-court coaching, scouting reports and off-site recruiting.
The next really talented Porter is a sophomore, 6-9 sophomore Jevon. He'll be a high-major recruit.
WAS LEACH EVER A CANDIDATE AT MIZZOU?
QUESTION: Mike Leach going to Mississippi State — talk about bringing interest to a program! Was he considered for the Mizzou job? 
MATTER: He was never a serious consideration at Mizzou. It takes an athletics director with a stomach for some of Leach's nonsense to make that hire. Jim Sterk is not that AD.
I know everyone thinks Leach is a hysterical quote machine, but he can be difficult to employ at times — and he's never been a head coach at a program that's under much local scrutiny. He doesn't handle criticism well and can quickly turn into a bully. That won't go over as well in a bigger media market where more people are paying attention. 
He's innovative as any coach the game has seen and will have a prolific offense from the day he steps on campus in Starkville, but I imagine some ADs view Leach as a coach with a ceiling. He's never won a conference championship and only six of his 18 teams at Texas Tech and Washington State finished in the top 25. 
That's not to say I wouldn't have pursued him if I were Mizzou's AD — but I understand why some schools look past the quirky quotes and gazillion passing yards.
I'll be interested to see how his offense fares in the SEC West against defenses at Bama, LSU and Auburn. When you hire Leach you better hope he hires a strong defensive coordinator, because he doesn't put any work into that side of the ball. And you are going to run into some potent offenses led by good offensive coaches with elite talent in that division. Leach has thrived without needing five-star players on offense - but you better land some five-stars on defense or 9-3 is your absolute maximum in that division.