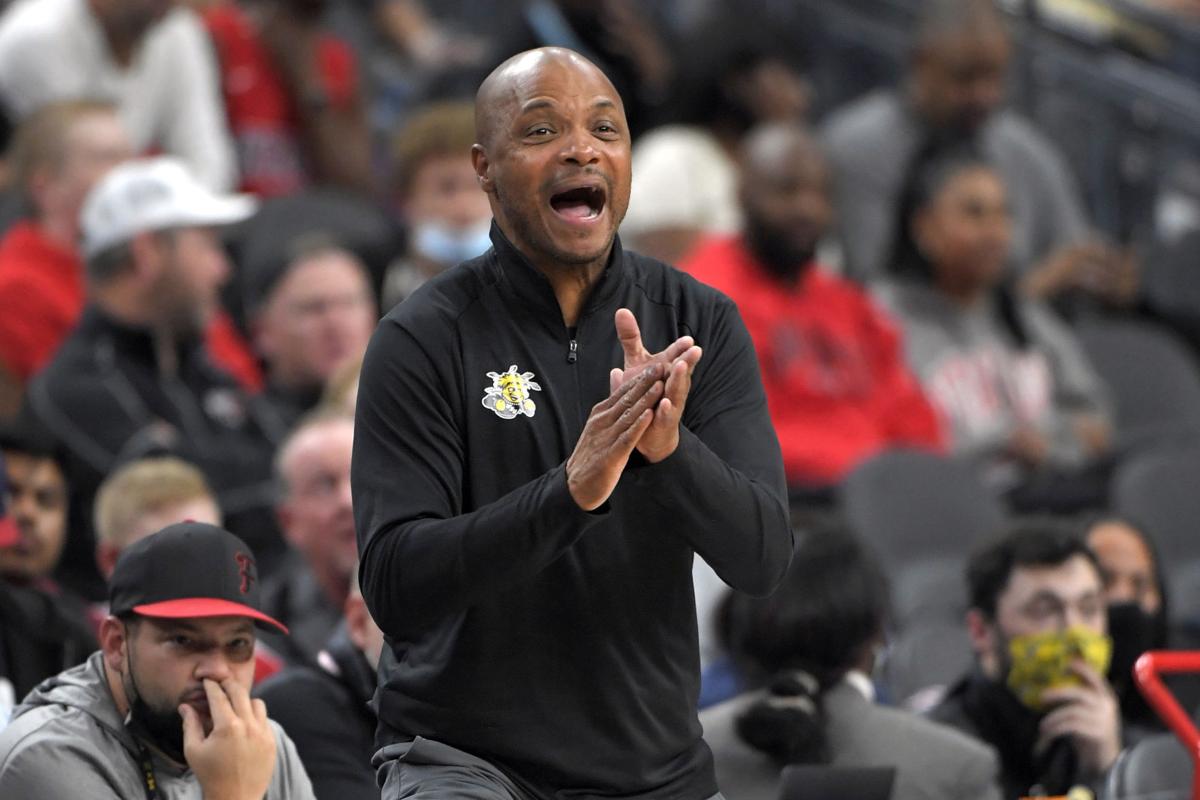 COLUMBIA, Mo. — After splitting two games at the Jacksonville Classic, the Missouri basketball team has some chances to build traction before its December gauntlet begins, starting Friday against one of the game's best mid-major programs.
In Florida, the Tigers (3-2) rallied to beat Southern Methodist University in overtime then offered little resistance against Florida State in a 23-point thrashing. Now, after a quick holiday break, coach Cuonzo Martin's team hosts Wichita State (4-1) in Friday's 8 p.m. tip-off on SEC Network.
It figures to be a different kind of challenge from the Florida State mismatch.
"When you play a home game you always want to win," Martin said after Monday's game. "Wichita State's a talented team, but there are few teams if any that has the length and athleticism, especially on the interior, as Florida State."
With their perimeter-heavy rotations, the Tigers struggled to maneuver through FSU's wave of 7-footers and dynamic athletes on the wing, including St. Louis' Cam'Ron Fletcher, a 6-foot-7 transfer from Kentucky who flashed his scoring prowess with 12 points in 17 minutes. Turnovers piled up for Martin's team and outside of forward Kobe Brown and guard Amari Davis, the Tigers never generated consistent scoring.
Against Wichita State, the focus shifts to the backcourt and 6-2 guard Tyson Etienne, one of the best perimeter scorers the Tigers will see in nonconference play — or at least until they get to the December stretch that features games against No. 4 Kansas, Utah and No. 14 Illinois over 12 days.
Etienne is coming off a 28-point outburst in WSU's win over Nevada-Las Vegas on Sunday, a day after he scored 27 in an overtime loss to No. 17 Arizona.
"He's just confident," Wichita State coach Isaac Brown told reporters after the UNLV game. "He's a kid that thinks he can make every shot, so putting the ball in his hand late is really good. In the Arizona game, the last minute of the game, I think we ran a play and they denied him the basketball, so this game we wanted to put it in his hand and let him make the decision down the stretch, and that's what he did. He made some big shots."
Brown took over as Wichita State's coach just days before the start of last season after longtime coach Gregg Marshall agreed to a settlement and resigned following allegations of player abuse.
Under Brown's watch, the Shockers became one of the nation's surprise teams. Picked to finish seventh in the American Athletic Conference preseason poll, WSU won the league's regular-season title outright and earned an at-large NCAA Tournament berth. Brown unanimously was the league's coach of the year and earned a five-year contract to stay in charge.
Now, starting with Friday's game, then early December contests against Oklahoma State and Kansas State, the Shockers can reclaim their reputation as an elite mid-major program. WSU lost to Mizzou last year but took down Mississippi on the road.
"It's a big challenge going on the road to play an SEC team," Brown said. "Missouri is a good basketball team. They came in here last year and beat us. I think going on the road last year, that game at Ole Miss, I think that was the deciding factor in getting us in the NCAA Tournament. So it's definitely a huge game. I'll bring that to the table and let the guys know what these road games mean against these Power 5 schools, and it'd be good to go on the road and get a win.
"Missouri is a really good team, well coached. They're a small team. They're not nearly as big as Arizona, so we have to be able to guard the bounce one through five."