COLUMBIA, Mo. — A question from the media rarely catches Missouri football coach Barry Odom by surprise, but one knocked him off guard at last month's Southeastern Conference media days. A reporter from Tennessee asked Odom about Missouri's staff having the most African-American assistant coaches in the league.
Odom hadn't realized that, but it's true: No team in the conference has more black assistants than Mizzou's seven, which matches Auburn, Florida and Mississippi State. Only four other SEC staffs have more than four black assistants.
Mizzou's seven black coaches, out of 10 total assistants, represent a wide mix of backgrounds:
• Garrick McGee (wide receivers) has been a head coach at Alabama-Birmingham and served as an offensive coordinator at four Power 5 schools.
• Veteran assistants Brick Haley (defensive line), Vernon Hargreaves (linebackers) and Cornell Ford (running backs) have been coaching in college programs for a collective 90 seasons, including a couple years in the NFL for Haley. Ford is one of the longest-tenured MU assistants in team history, coming up on his 19th consecutive year on staff.
• A.J. Ofodile (tight ends) is a former Mizzou player on his first college staff after coaching for 15 years at Columbia's Rock Bridge High.
• Brad Davis, 39, (offensive line) and Ryan Walters, 33, (defensive coordinator/safeties) are the staff's only under-40 full-time assistants.
On a campus where four years ago student activists demanded the school hire more minority faculty and staff — and where the football team joined the protests and briefly boycotted team activities — Odom doesn't hide from discussions of race. But he insists he doesn't hire coaches on the whims of political correctness. (He's also fired two black coaches in the middle of seasons: Jackie Shipp in 2016 and DeMontie Cross, his former teammate, in 2017).
MORE DIVERSITY
At the same school that hired the Big Eight Conference's first black football assistant — Prentice Gautt in 1968 — Odom also employs one of the SEC's two female directors of football operations in Brittany Boehm Jones. By design or not, the staff's makeup bucks a national trend and, some staffers believe, reflects what they like most about their boss.
"I look at hiring the best person for that specific job and what they bring to our team and our program and organization," Odom said after a recent preseason practice. "I want the best fit. I want guys that want to be at Mizzou that are great teachers, that are loyal, that care about serving our kids. This happens to be the staff that we have right now. It's the best group of people I've been around.
"You look at any roster makeup and when there are some similarities (to the players), that can only help. But we've got to find the right guys for the job."
Across college football, there's still a wide disparity between African-American representation at the player and coach levels. At the start of last season, 11.5 percent of FBS head coaches were black and 33.8 percent of assistants, according to the University of Central Florida's annual study of minority hiring in college athletics. The players were 54.3 percent black. Almost 66 percent of Mizzou's players are black.
In a time when discussions of race are threaded through everything from politics to entertainment to sports, Odom isn't consciously trying to earn points for bringing diversity to the coaching industry. But in a conference that didn't feature a black head coach until Sylvester Croom took over at Mississippi State in 2004, Mizzou's staff makeup hasn't gone unnoticed.
Except around the team itself. MU coaches and players interviewed for this story all were unaware Mizzou had the most black assistants in the SEC. Some shrugged at the observation. Others found a deeper meaning.
"You hear a lot of people say this, but knowing Barry and knowing how he operates, he doesn't see color," said Walters, one of three black defensive coordinators in the SEC. "He doesn't see skin tone. He's aware of it because he tries to be empathetic and see things from a different perspective. But he just went and tried to hire the best coaches he could hire for these positions, and they just happen to be minorities."
Ofodile has worked with Odom the longest, dating to their time coaching at Rock Bridge in the early 2000s.
"I'm going to tell you what (the staff makeup) says about Barry that I've always known: He's an unbelievable human being," Ofodile said. "He's somebody I would run through a wall for. I think all of us on the staff feel that way. More than anything when he chose the staff I think he chose guys that would reflect his beliefs and his values. He chose guys who would genuinely care about the kids in the program and want to be mentors for them. Coincidentally, this is who you land with.
"Hat's off to him. I wish the world was like that."
TAKING NOTE
Players interviewed were mostly unmoved by the impact.
"I really don't even notice (the coaches' race)," linebacker Aubrey Miller said. "You see it, but I'm worried about getting on the field and worried about helping my team. Any coach I have here I'm going hard for."
"I love all our coaches the same, any race," safety Ronnell Perkins said. "We can go talk to them, white, black, Latino, whatever."
"We have good coaches, good staff, good trainers," wide receiver Kam Scott added. "We all look at each other like one big family. The coaches, for some of us that are far away from home, they're like father figures to us."
That factor isn't lost on Walters, though he paused when asked about the staff's impact on a team that's nearly two-thirds black.
"I want to be careful and not speak for an entire demographic, but at 18 if you're from a community that's mostly black, yeah, sometimes it can be a culture shock going to a college campus that's predominantly white," he said. "Sometimes having someone around that looks more like you makes you more comfortable. Whether that's right or wrong is irrelevant because it's just the nature of the situation. So I think it definitely helps in those circumstances."
McGee said the staff's racial makeup never has been a topic of conversation in its meeting room. He called Haley and Davis two of the country's best coaches at their respective positions — and said the same for cornerbacks coach David Gibbs, who is white.
"We all have a lot of respect for each other in the profession," McGee said. "We have a lot of fun and we all know who we work for — and we all respect the position of the head coach. At the same time I think the head coach can see that we got a lot of guys around the table that have been around and know what we're doing."
---
Quick Hits from Dave Matter
ELEVATION CONCERNS AT WYOMING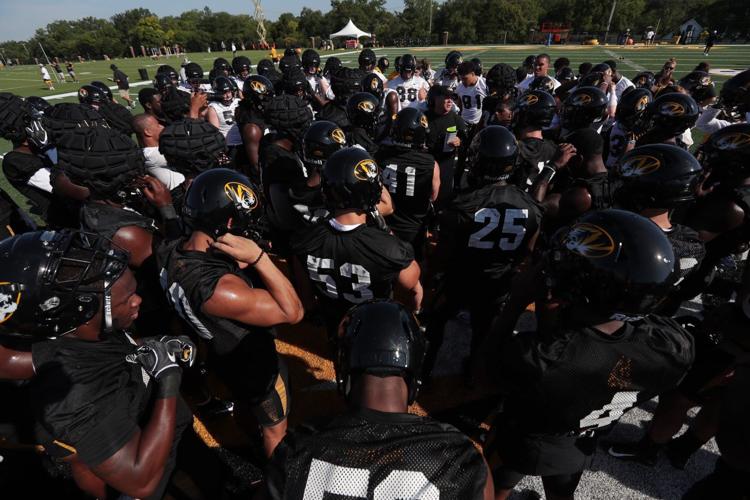 QUESTION: Are you concerned about the high elevation at Wyoming? I think Wyoming will hang with Mizzou in the first 3 quarters, Mizzou pulls away in the 4th. Thoughts?
MATTER: As long as my job in Wyoming is to peck away at my keyboard on deadline, I don't have any worries about the elevation. Then again, I'm not the guy who's paid to have those concerns. Odom talked about that after Thursday's practice and said the team's nutritionist had adjusted the team's diet leading up to the game and will have the team take certain supplements to help adjust.
Odom has talked to coaches from other staffs who have played games in Wyoming -- he's got a former Wyoming QB on his staff now -- to get some intel on playing in Laramie. "I want our guys to have all the information," he said.
WIDE GAP IN EXPECTATIONS FOR TIGERS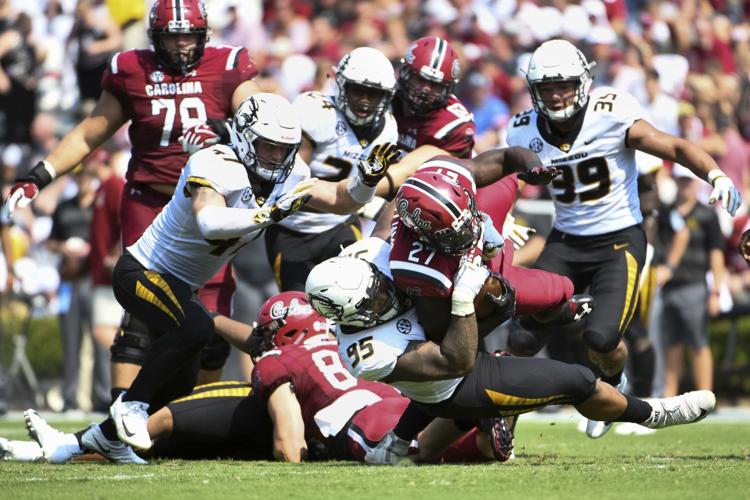 QUESTION: There seems to be a lot of disagreement across the sports pages nationally how Mizzou's regular season will turn out. The predictions go from 5-7 and missing a bowl (if ban is removed) to possibly making it to the SEC championship game at 11-1. That's a pretty wide gap. What do you expect?
MATTER: Honestly, I haven't seen any reasonable person predict anything less than 7-5. The schedule is way too favorable to expect a losing record. There are enough proven pieces on this team that fans should expect nothing less than eight wins. The offense should be every bit as good, if not better. The defense has plenty of room for improvement and returns some of its best pieces from last year. The special teams have to get better.
But looking at the schedule alone, two of the three toughest SEC games are at home: Florida and South Carolina. The toughest noncon game (West Virginia) is at home. I say this every week, but odd-numbered years should always be in MU's favor because three of the road games are at Arkansas, Kentucky and Vandy. 
So, I think this team should be 9-3. That, of course, is working under the assumption there aren't major injuries to key players. 
WHO ELSE RUNS THE BALL?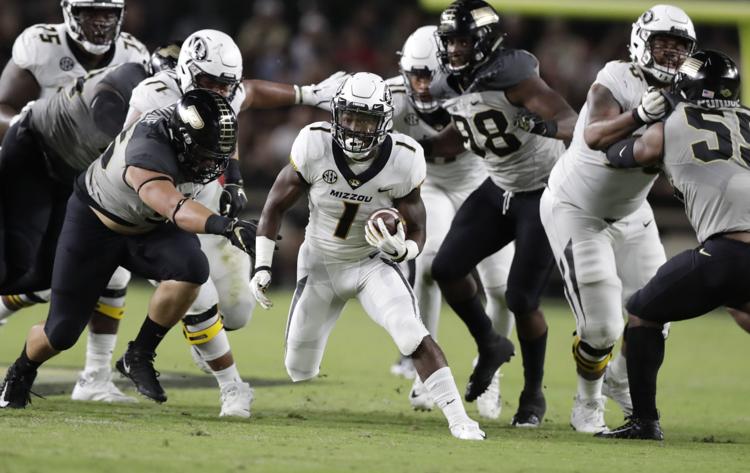 QUESTION: There's a need for two to three running backs in the SEC that can run between tackles. Badie is more of an outside back. Who are potential backs that step up and help the offense other than Roundtree?
MATTER: It's going to be a whole lot of Rountree and Badie and then most likely Simi Bakare as the No. 3 option. He's a bigger back than Badie, but don't get caught up too much in Badie's height. He's closer to 200 pounds this year and is a tough runner for his stature.
I looked this up for a recent story, but SEC teams that employ a QB who provides ample rushing yards usually don't need a third running back to do much heavy lifting. That was true last year for Mississippi State, LSU and Texas A&M - and could be true this year for Mizzou with Rountree, Badie and Bryant all as running threats. Of course you need a third and a fourth back ready to get touches. Bakare looks like No. 3. Dawson Downing or the freshman, Anthony Watkins, would be No. 4.
FAB FRESHMEN TO WATCH?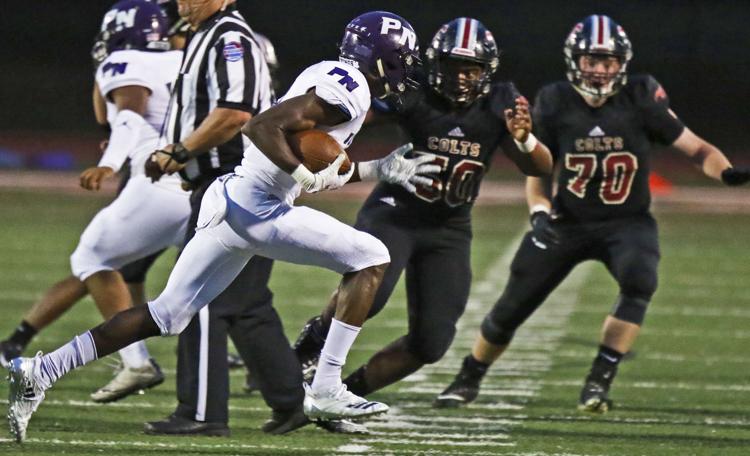 QUESTION: I think the best thing that has happened for college football coaches is the new 4-game redshirt rule. This has to make the coaches happy. Who do you think will play more than 4 games this year and lose the redshirt?
MATTER: Odom said Thursday he'd be shocked if TE Niko Hea doesn't play the whole season. He's one for sure. Then I think you look at Maurice Massey. I've been really impressed with the receiver from Kirkwood. He's long and uses his length to go up and get the ball where no one else can reach it. I wouldn't be surprised if he's a second-team outside receiver sooner than later.
Strong safety Stacy Brown has worked with the second unit. The two guys ahead of him (Perkins and Oliver) are both seniors, so there's an incentive to get Brown some laying time so he can start next  year. Jalani Williams has gotten second-team work most of camp. He's in position to get backup minutes and play on special teams.
BETTER OFF IN THE BIG 12?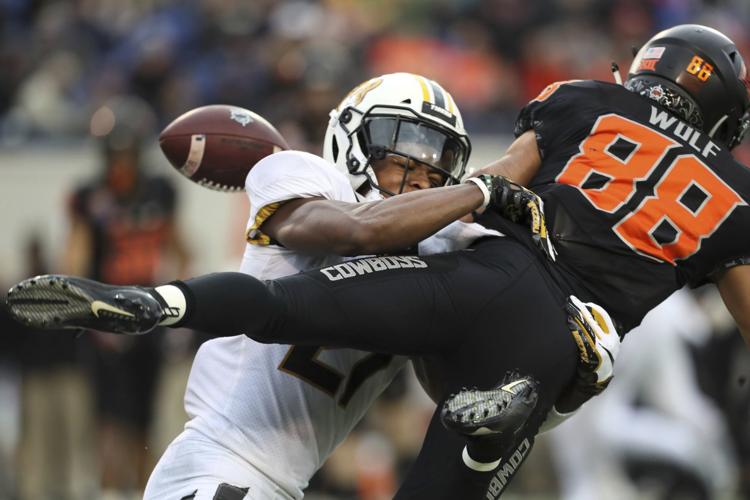 QUESTION: How would Mizzou stack up if they were still in the Big 12 in basketball and football?
MATTER: Oklahoma and Texas are in better shape for football right now, but no reason Mizzou couldn't be in that next tier with TCU, West Virginia and Oklahoma State. Iowa State is doing good things and I like the Texas Tech hire, but MU would be in position to win double-digit games in the SEC. 
In basketball, the Big 12 is a stronger league right now, by a slim margin. Kansas and Texas Tech are the top two programs. K-State, WVU, Iowa State, OU and Baylor are in fine shape. Texas should be better but still has the potential to be great.
MU would be able to compete in the Big 12, and if anything probably draw more fans to games, which means more revenue and a better home-court atmosphere. But I don't see the Tigers being any closer to winning championships in the Big 12 as they are in the SEC.  
HINDSIGHT ON THE SEC MOVE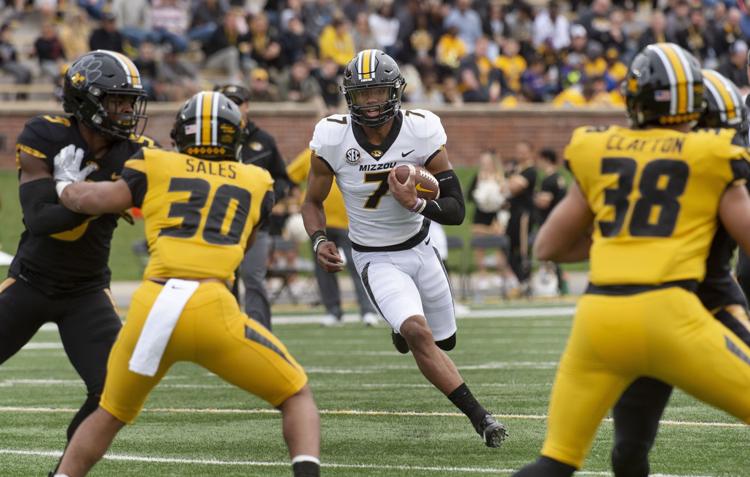 QUESTION: So, in hindsight, did the Tigers gain any advantage moving to the SEC?
MATTER: I don't think that's the right way to measure Mizzou's decision to join the SEC. You have to put the decision in context of what was happening in the Big 12 and across college sports in 2011. At the time, the Big 12 appeared to be crumbling apart. Oklahoma was threatening to leave and take schools to the Pac-10. There was genuine concern within the league that the schools left behind would be scrambling to find a home.
Mizzou was proactive and found a safe landing spot in the SEC. A lucrative landing spot. A secure landing spot. Is the football and basketball program winning more games in the SEC than it would be winning in the Big 12? Well, that's a hypothetical and impossible to really answer ... and either way, that wasn't the concern when conference realignment and the Big 12's instability was threatening MU's future.
Also, had Missouri stayed in the Big 12, the school probably isn't in a rush to build the new south end zone complex. After traveling around the SEC, coach Gary Pinkel and AD Mike Alden were convinced that they needed to upgrade the stadium and the team facility to stay relevant and competitive in the SEC. In the Big 12, they might not have felt the same urgency.
CALE GARRETT: NFL-BOUND?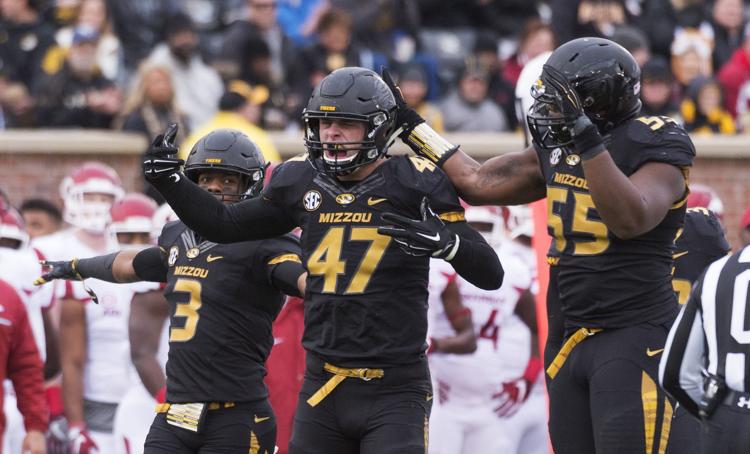 QUESTION: Will LB Cale Garrett get the NFL scouts attention this year? What would be the reason that NFL may be cautious to take Garrett in the draft? Pros and cons of his game?
MATTER: Yes, he'll get a chance to play in the NFL. He doesn't have elite speed, but that's why he's a middle linebacker and not a SAM who has more coverage assignments. He's smart. He's tough. He's strong. He knows where to be and how to get there.
He's got a chance to go down as the best middle linebacker MU has had in a long time. Brock Christopher was very good. Andrew Wilson, too. Michael Scherer had a good run. Sean Doyle in the late Smith/early Pinkel years. Odom, himself.
Garrett is tracking to be the best of the bunch.
SHOOTING STARS — AND NOT MUCH ELSE?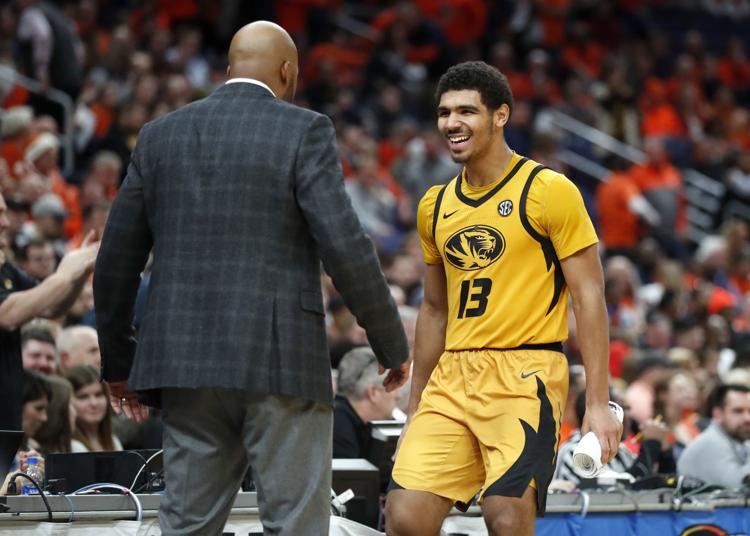 COMMENT: What I gather so far from basketball coverage is that the plan for the coming season is for the Tigers to try to outshoot every team and pray that Tilmon doesn't get in foul trouble. Sounds like a recipe for a 15-15 record.
MATTER: I'm not sure I'd agree with that premise. Martin has talked much more about this team having guards who can slash and get to the rim more so than shoot the ball from deep. They have some 3-point shooters (Watson, Dru Smith, Mark Smith), but they also want to see the guards penetrate and create shots for others. I think it'll be a fairly balanced team offensively with four or five players who could lead the team in scoring on any given night.
Of course they want to see Tilmon avoid fouls, but they're going to have some more developed pieces that can produce, so that the whole team isn't crippled if he can't play.
SCOUTING KOBE BROWN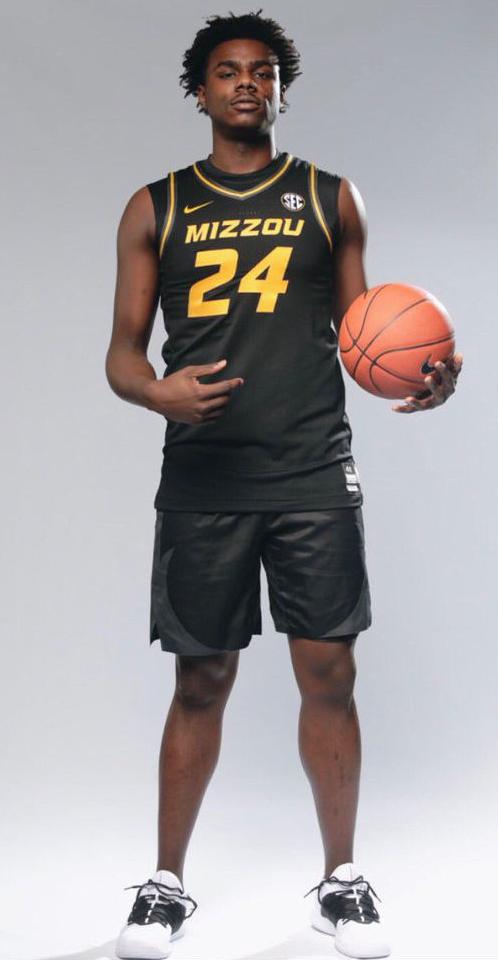 QUESTION: Can you provide an updated scouting report on Kobe Brown? Some insight into his playing style, fit, upside potential, more of a 4 year college player are opposed to a NBA type?
MATTER: He's not a one-and-done prospect. Talented for sure, but not at that level. The staff thinks he's versatile. He handled the ball a lot in high school as a point guard, but he's 6-7, which means he can be used as a larger wing player or maybe even an undersized power forward.
When the media met with the veteran players a few weeks ago, one teammate called Brown "a four guard," which implies he could be the biggest guard in a four-guard lineup and defend the four/power forward position.