COLUMBIA, Mo. – A heavyweight shootout featuring more than 1,000 yards of offense and waged between the reigning national champions and a team desperate to finally taste victory came down a defensive stand over three feet of turf.
This time, Missouri stood taller.
Back-to-back pass breakups by linebacker Nick Bolton and safety Joshuah Bledsoe clinched Mizzou's 45-41 heart-stopping win over No. 17 Louisiana State in the final seconds Saturday at Memorial Stadium, a game that someday far more than the 10,013 in attendance will claim they witnessed with their own eyes.
Eli Drinkwitz was there and won't forget what he saw.
"It was our will versus theirs," Missouri's rookie head coach said after earning his first win. "We wanted it more. Bottom line."
This one was a originally scheduled for Baton Rouge, Louisiana, until the threat of Hurricane Delta moved the game north 700 miles saw Mizzou, but just when Drinkwitz's Tigers thought they caught a break, injuries and coronavirus contact tracing depleted any home-field advantage.
Drinkwitz's team, 14-point underdogs at kickoff, had to play without three of its top receivers, including two starters, and three of its top four defensive tackles. Across Faurot Field stood Ed Orgeron's collection of four- and five-star athletes, the third straight nationally ranked opponent for Mizzou, something no team in school history had faced the first three weeks of the season.
But as Drinkwitz told anyone who'd listen after the victory, Saturday was about the Tigers who were available to play, not the ones who weren't.
"Our guys didn't flinch today," he said after a wild celebration in the locker room. "They didn't flinch after terrible turnovers. They didn't flinch after getting the ball on the 1-yard line. They didn't flinch being down. They just kept fighting. That's our number one core value: always compete.
"And I'm damn proud of this football team."
The win snapped a streak of 27 consecutive losses when the Tigers were underdogs by two touchdowns or more. The last win came on Nov. 1, 1997, when Larry Smith's 14-point underdog Tigers beat No. 12 Oklahoma State 51-50 in double overtime on the road.
There was plenty for Drinkwitz and Mizzou fans to savor Saturday, perhaps nothing better than the gumption his defense displayed in the deciding moments, a week after Tennessee's running game trampled the Tigers on the road. Yes, Mizzou fumbled five times, gave up 479 yards and four passing touchdowns, but MU thwarted LSU on all 10 of its third downs, smothered the running game all day and broke up 10 passes.
Mizzou's offense delivered, too.
On a coming of age afternoon for quarterback Connor Bazelak, the redshirt freshman's fourth touchdown pass to Niko Hea put Mizzou (1-2) ahead 45-41 with 5:18 left — plenty of time for LSU's prolific attack to regain the lead and crush MU's dreams. In nine snaps, Brennan Myles guided LSU (1-2) to the Mizzou 1-yard line with 44 seconds left.
Drinkwitz declined to use either of remaining two timeouts, instead trusting his defense to clinch the victory. The stake were as clear as the blue sky on this October day.
"If they score, we lose and go 0-3," Bolton said. "This is where we're supposed to protect our house."
On first and second down, MU swarmed running back Tyrion Davis-Price at the line of scrimmage. On third down, Bolton noticed where LSU stationed wide receiver Terrace Marshall Jr. before the snap and figured Brennan would target him with a quick throw. Instead, Bolton slapped the pass to the ground.
Brennan rolled right looking toward — who else? — Marshall, who had abused Mizzou's secondary for 11 catches, 235 yards and three touchdowns. Marshall gave Bledsoe a shove in the end zone, but the senior safety held his ground and swatted away LSU's rally, setting off a not-so-socially distanced party on the Mizzou sideline. MU even shot off fireworks  from the north concourse — with 16 seconds on the clock.
From the shadow of his own end zone, Bazelak lined up in every team's favorite formation — victory offense — and took a knee to secure the win and salvage what could have been a dreadful start to the season.
"I've never got shocked by lighting, but I think that's what it sort of feels like it," defensive end Tre Williams said after the victory. "It feels good getting out of that storm."
Throughout the day it was Bazelak delivering Mizzou's bolts of offense for an attack that piled up 586 yards. In his second career start and first at home, he connected on 29 of 34 pass attempts for 406 yards and four touchdowns. His single-game passer rating (224.4) was the sixth-best in team history. 
Here are the five Mizzou passing days that were more efficient:
Chase Daniel vs. SEMO in 2008 (273.4)
Corby Jones vs. Iowa State in 1997 (260.7)
Drew Lock vs. Missouri State in 2017 (252.5)
Daniel vs. Nevada in 2008 (250.8)
Lock vs. Idaho in 2017 (242.5)
Bazelak's passer rating was MU's best ever in an SEC game, eclipsing Lock's 210.3 at Florida in 2017, which was also MU's last victory over a ranked opponent.
Bazelak did it Saturday with senior starting receivers Damon Hazelton Jr. and KeKe Chism both in quarantine, two of the six players unavailable as a result of one positive COVID-19 case. Instead, Bazelak made the most out of an unproven cast of receivers, led by career backup Tauskie Dove (six catches for 83 yards) and walk-on junior college transfer D'ionte Smith (six for 54) .
Drinkwitz helped his QB with a deep dive into the playbook, a dash of trick plays and his patented mix of dizzying pre-snap motions, misdirection and option pitches. Drinkwitz called a flea flicker on the game's first series, a perfectly executed handoff to Larry Rountree III, a toss back to Bazelak and a strike downfield to Dove for a 58-yard touchdown and a 7-0 lead, the first time Mizzou's led on the scoreboard all season.
Bazelak added a 41-yard TD pass to Micah Wilson, a converted quarterback getting his most action at wideout, and a 21-yard score to running back Tyler Badie. At one point in the second half, Bazelak had completed 15 consecutive passes.
"His poise in the pocket is phenomenal," Wilson said. "Obviously, he's very accurate. He's just got something to him. He delivers the passes whenever the pressure's on, which is a great quality in a quarterback."
Nobody personified the Tigers' grit more than Bolton, who was limited in practice last week with an undisclosed injury. He visited the locker room in the second half Saturday for treatment and late in the game was fighting through lower-body cramps.
But Mizzou's best player missed all of one snap in the second half, finished with a game-high 11 tackles, batted down three passes and helped will his team to a much-needed victory.
"I'm going through a little pain here and there," he said. "But pain's only temporary. Wins are forever."
---
GAMEDAY BLOG
In the end, an offensive shootout game down to a goal line stand. And Missouri stood taller. Back-to-back pass breakups by Nick Bolton and Josh Bledsoe clinched Mizzou's 45-41 victory over No. 17 LSU in the final seconds of a game that featured 1,065 yards of offense.
After Bledsoe broke up Myles Brennan's fourth-down pass into the end zone, Mizzou needed one last snap to secure the victory. And it was the best kind of snap, a kneel-down to give Eli Drinkwitz his first victory at Mizzou. 
In his second career start, redshirt freshman quarterback Connor Bazelak outdueled Brennan, throwing for 406 yards and four touchdowns while working with a patchwork group of receivers. 
Mizzou, 14-point underdogs at kickoff, improved to 1-2 and host Vanderbilt next Saturday for homecoming. 
Drinkwitz beat a nationally ranked opponent in his third try at Mizzou, the fastest for a MU coach to beat a ranked team since Warren Powers beat No. 5 Notre Dame in his MU debut in 1978. It took Barry Odom and Gary Pinkel eight tries to beat their first ranked foe. It took Larry Smith 15 games. 
---
FOURTH QUARTER UPDATE
In just his second career start, redshirt freshman quarterback Connor Bazelak put Missouri in front of the reining national champions with his fourth touchdown pass, pushing the Tigers in front of No. 17 LSU 45-41 with 5:18 left at Memorial Stadium. 
With some of his top receivers in quarantine, Bazelak eclipsed 400 passing yards with a 69-yard connection to freshman wideout Chance Luper, then zipped a 5-yard touchdown to Niko Hea for the go-ahead score. 
THIRD QUARTER UPDATE
On a day Missouri has struggled to hang onto the ball, Connor Bazelak's third touchdown pass evened the score against No. 17 Louisiana State late in the third quarter, putting the Tigers in position to pull off a major upset in just the third game of the Eli Drinkwitz era. 
LSU's 51-yard field goal in the final seconds of the quarter put the defending national champions in front 41-38. 
If not for turnovers, this game wouldn't be that close. MU headed into the fourth quarter with a season-high 453 yards. But the Tigers' fifth fumble of the day came on the worst real estate of Faurot Field as Larry Rountree III coughed up the ball just beyond his team's goal line on MU's second play of the third quarter, giving LSU the ball on the 5-yard line. It appeared Rountree's knee might touched the turf before the ball came loose, but the game wasn't stopped for a replay review.
Instead, LSU's Tyrion Davis-Price punched in a 1-yard go-ahead touchdown, good for a 31-24 lead. It didn't last.
Drinkwitz's Tigers struck right back and took advantage of some social distancing by the LSU defense, which allowed wideout Micah Wilson to slip through the secondary for a wide-open 41-yard touchdown catch. 
Speaking of long touchdowns, then it was Myles Brennan's turn, this time connecting with Terrace Marshall Jr. for the third time in the end zone, a 75-yard catch and run down the seam for a 38-31 LSU lead. 
Bazelak countered with another extended drive, this time connecting with running back Tyler Badie for a 21-yard game-tying touchdown pass.
HALFTIME UPDATE
The Harrison Mevis legend grows. After a Tauskie Dove fumble on third down spoiled another promising drive for Mizzou against No. 17 Louisiana State, Mevis, the team's freshman kicker, drilled a 52-yard game-tying field goal, keeping dreams alive for Mizzou at Memorial Stadium. The two Tiger teams headed into halftime tied 24-24.
Mizzou, missing eight players because of COVID-19 and injuries, including three of its top receivers and three defensive tackles, outgained LSU in yardage 283-167 for the half. Turnovers were MU's only undoing. LSU turned two Mizzou giveaways into 10 points. 
Making his second career start, Connor Bazelak completed 15 of 19 passes for 171 yards and a touchdown. With starting receivers Damon Hazelton Jr. and KeKe Chism both unavailable, replacements Tauskie Dove and D'ionte Smith both caught four passes for 66 and 32 yards. The Tigers slugged away with the running game, too, with Larry Rountree and Tyler Badie combining for 105 yards on 15 carries.
LSU all but abandoned the running game in the first half and instead leaned heavily on quarterback Myles Brennan, who completed 13 of 22 passes for 166 yards and three touchdowns. LSU running backs attempted just four rushing attempts and netted 0 yards.
---
SECOND QUARTER UPDATE
A second straight Mizzou turnover proved costly for Missouri, but the Tigers didn't wilt against the defending national champions. LSU sacked and stripped Connor Bazelak on third down early in the second quarter then converted the takeaway into a field goal and 24-21 lead.
But Mizzou came right back with its third 75-yard touchdown drive of the day, again showing off Eli Drinkwitz's innovative offense. A 14-yard shovel pass to tight end Niko Hea, after a series of dizzying pre-snap motions, got the ball into the red zone and a play later, wideout Jalen Knox took a handoff 16 yards to the end zone, cutting LSU's lead to 24-21.
---
FIRST QUARTER UPDATE
Missouri's Eli Drinkwitz pulled out the tricks early against Louisiana State on Saturday.
For one, he opened the game with both quarterbacks on the field — with neither taking the snap. Connor Bazelak and Shawn Robinson instead watched a running back Larry Rountree III snag the direct snap and rumble for a 3-yard gain. Three plays later, Drinkwitz got creative again, this time with a flea flicker, a handoff to Rountree, a toss back to Bazelak than a bomb to wideout Tauskie Dove for a 58-yard touchdown and a 7-0 lead before LSU could figure out what happened. It was Mizzou's first lead in three games under Eli Drinkwitz.
The teams would trade touchdowns over the next hour as s LSU took a 21-14 lead in the first minute of the second quarter.
After trailing early, LSU responded with a 75-yard, 10-play scoring drive, converting a fourth-and-5 along the way. Terrace Marshall hauled in the tying touchdown, a 6-yard grab along the back of the end zone on a play initially ruled incomplete. Replay review showed he dragged his left foot inbounds.
LSU quarterback Myles Brennan was just getting started. He continued to pick through the Mizzou defense on the next drive, finding Marshall again out of the slot and in the end zone for a 2-yard touchdown.
Mizzou's offense didn't blink. With a dash of motions and options, the Tigers kept LSU on its heels and evened the score on Tyler Badie's 29-yard touchdown run.
MU managed a third-down stop on LSU's next series on Ennis Rakestraw Jr.'s breakup along the sideline, but just as one freshman giveth anotehr took away. MU freshman Kris Abrams-Draine muffed the ensuing punt, giving LSU the ball deep in MU territory. Brennan needed all of one snap to connect with tight end Arik Gilbert for a 25-yard go-ahead touchdown pass.
---
PREGAME UPDATE
Eli Drinkwitz confirmed on Thursday that Missouri will be without at least seven players for Saturday's game against No. 17 Louisiana State for COVID-19 reasons. 
Mizzou has confirmed that it's actually six players, including starting receivers receivers Damon Hazelton Jr. and KeKe Chism, along with backup receiver Dominic Gicinto, defensive tackle Akial Byers, strong safety Stacy Brown and defensive back Tyler Jones. 
Also, senior nose tackle Kobie Whiteside, the team's most experienced defensive lineman, will miss the game with a right leg injury. Backup D-tackle Darius Robinson is out with a right ankle injury suffered last week at Tennessee. 
Hazelton and Chism, both graduate transfers, have started both MU's first two games. Hazelton is tied for the team lead with nine catches for 100 yards. Chism has played more snaps than any receiver on the team and has three catches for 40 yards. With both starters unavailable, slot receiver Jalen Knox could move back to outside receiver, the position he played his first two years at MU. Other outside receiver options include Tauskie Dove, Micah Wilson, D'ionte Smith, Javian Hester and Chance Luper. Gicinto has been a backup in the slot. 
MU is woefully short at defensive tackle and could have to play some walk-ons. Senior starter Markell Utsey is the only D-tackle on the public depth chart available. Other candidates for playing time in the interior include Ben Key or defensive ends Chris Turner and Isaiah McGuire.  
Also, redshirt freshman offensive guard Jack Buford (Lutheran North) has decided to opt back in after initially choosing to opt out this season. The backup right guard is in uniform.
Humbled LSU eyeing QB contingency vs surging South Carolina
Mizzou's goal-line stand helps beat No. 17 LSU, 45-41
Mizzou's goal-line stand helps beat No. 17 LSU, 45-41
Mizzou's goal-line stand helps beat No. 17 LSU, 45-41
Mizzou's goal-line stand helps beat No. 17 LSU, 45-41
Missouri LSU Football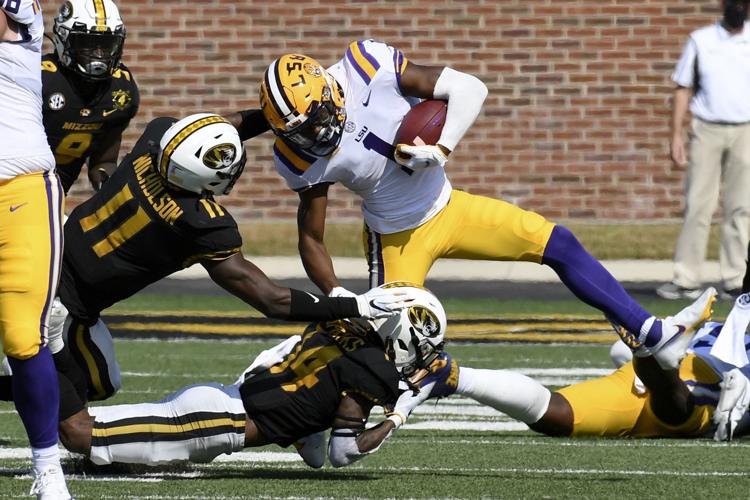 Missouri LSU Football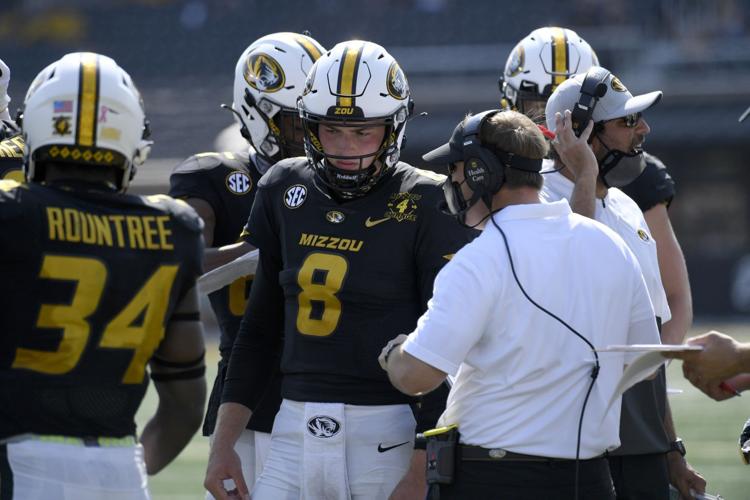 Missouri LSU Football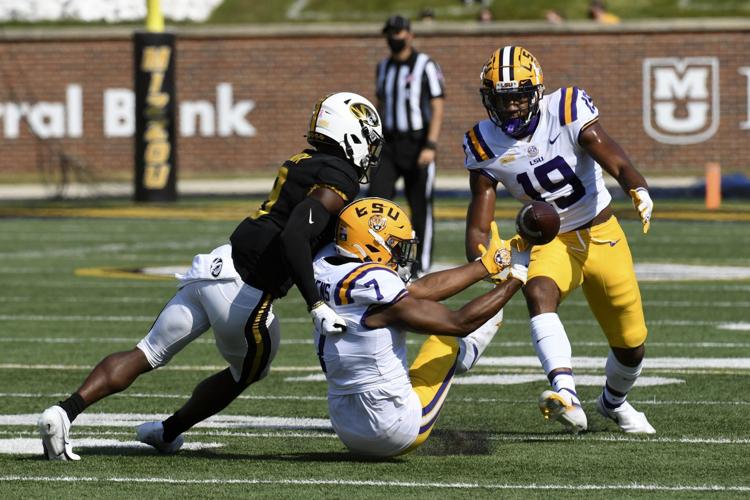 Missouri LSU Football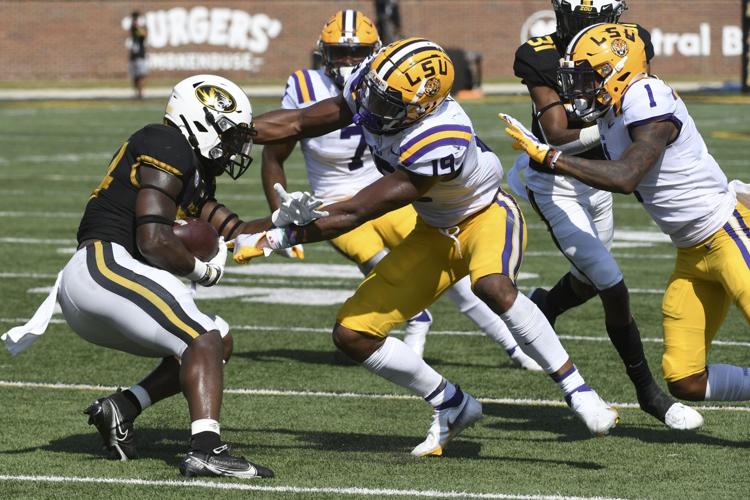 Missouri LSU Football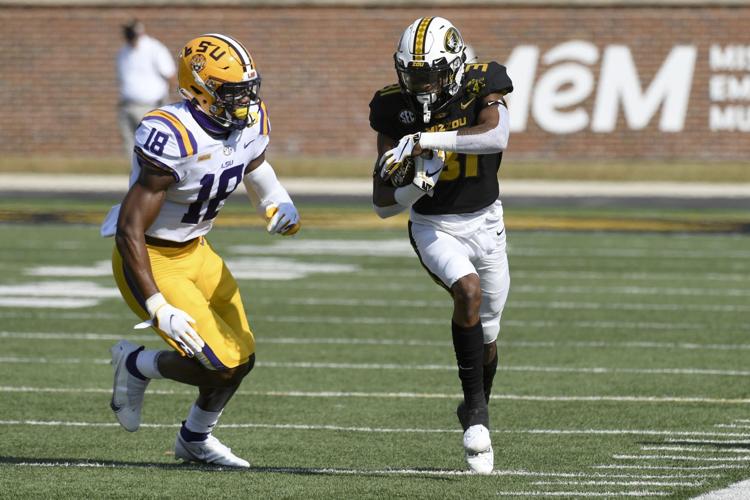 Missouri LSU Football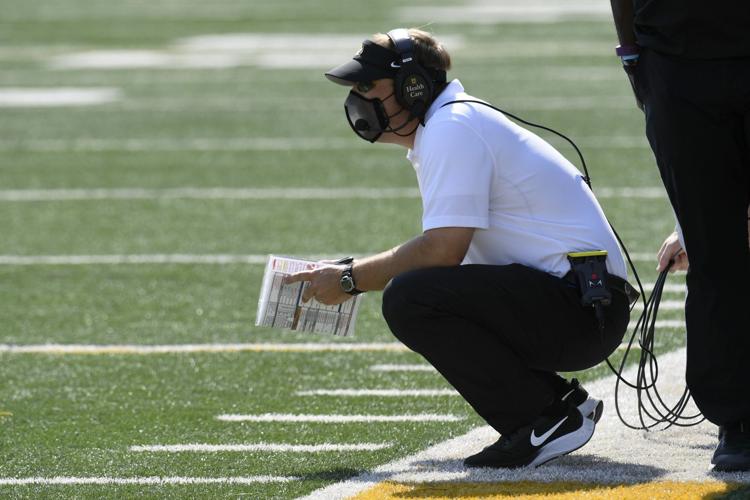 Missouri LSU Football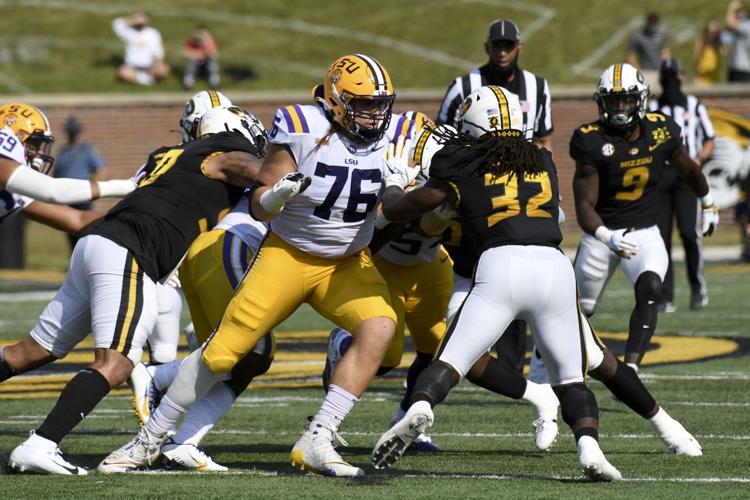 Missouri LSU Football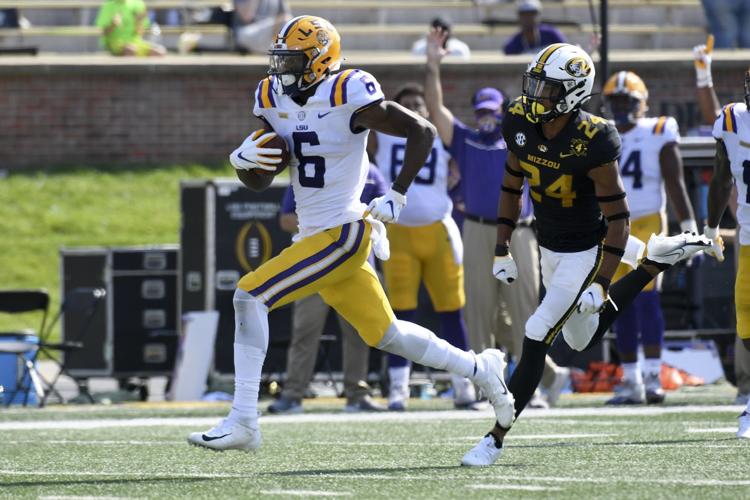 Missouri LSU Football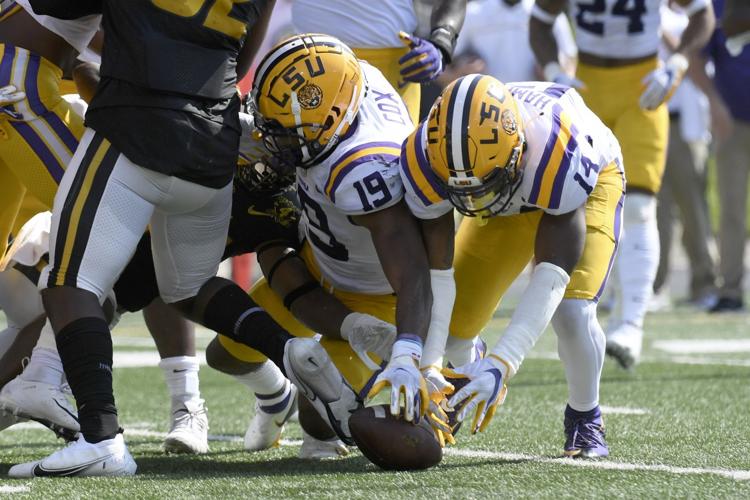 Missouri LSU Football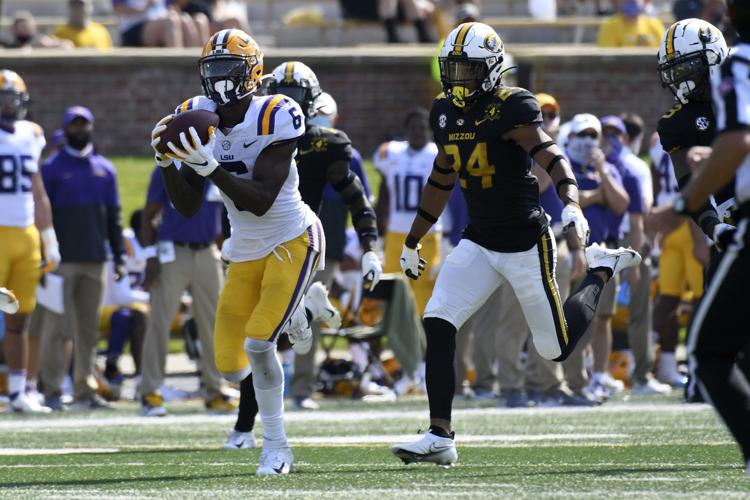 Missouri LSU Football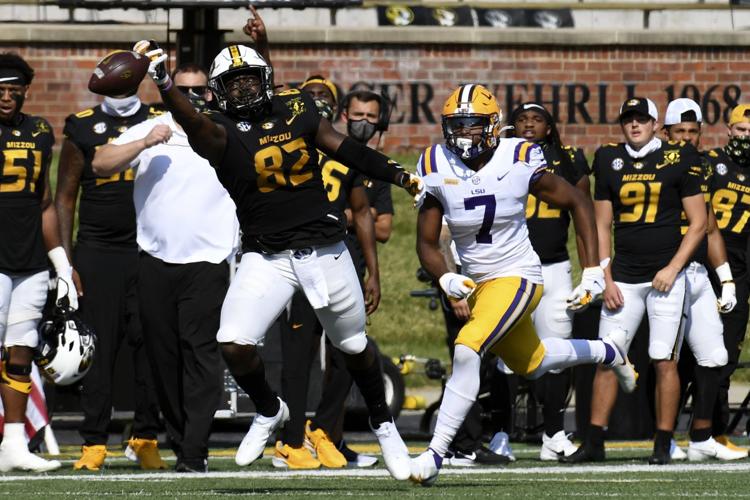 Missouri LSU Football
Missouri LSU Football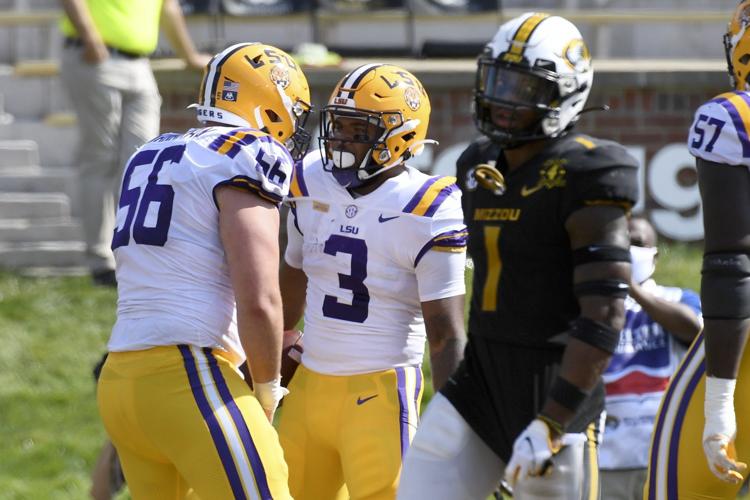 Missouri LSU Football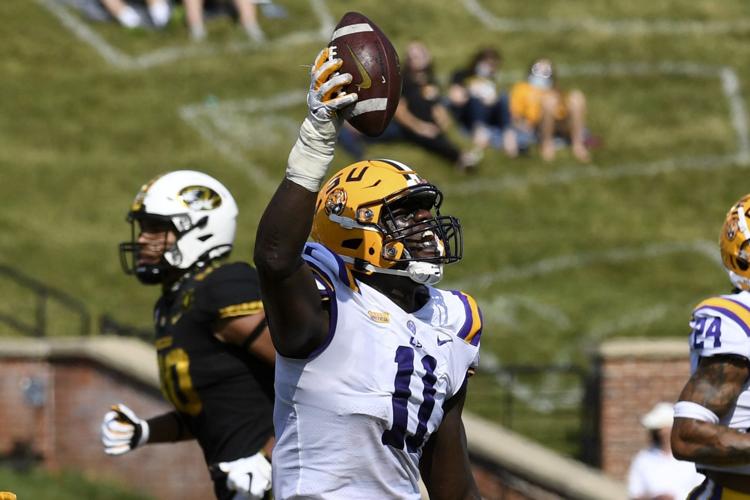 Missouri LSU Football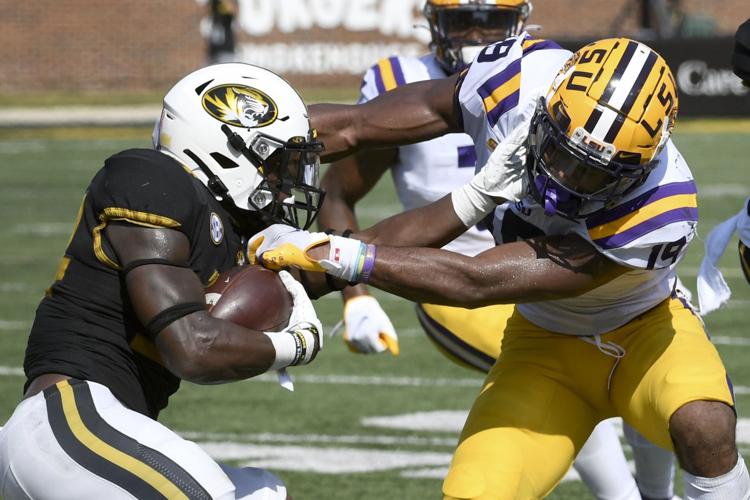 Missouri LSU Football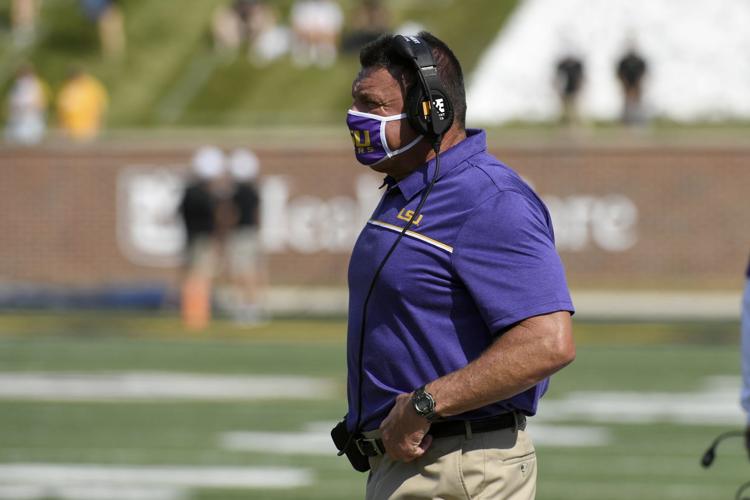 Missouri LSU Football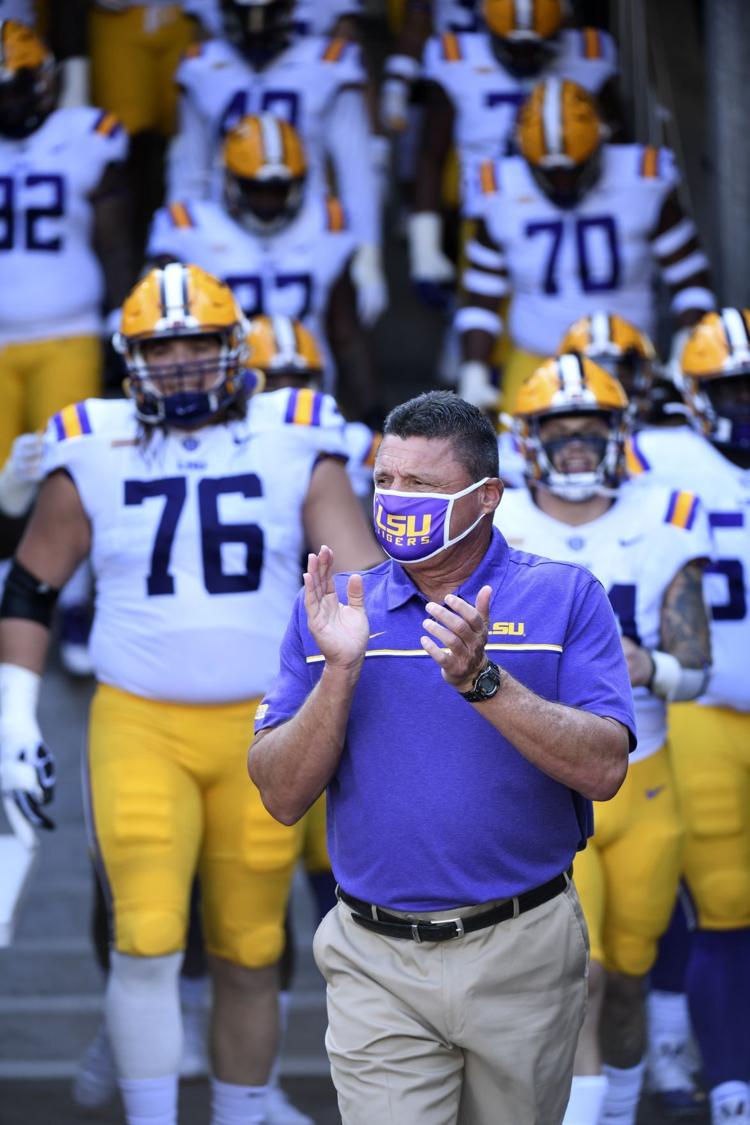 Missouri LSU Football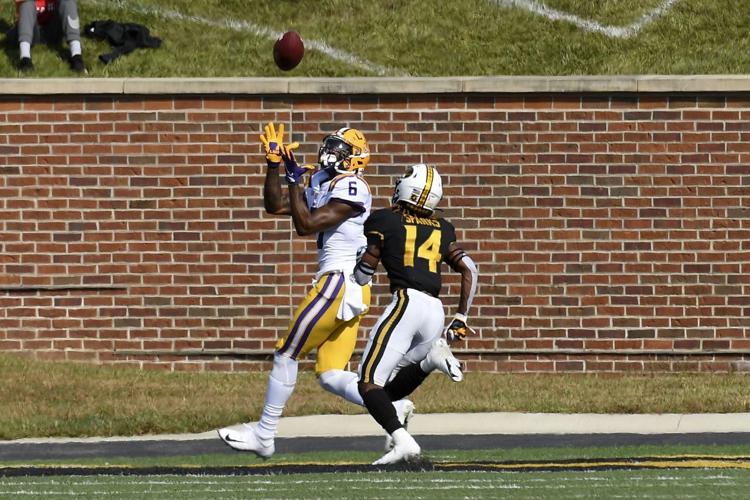 Missouri LSU Football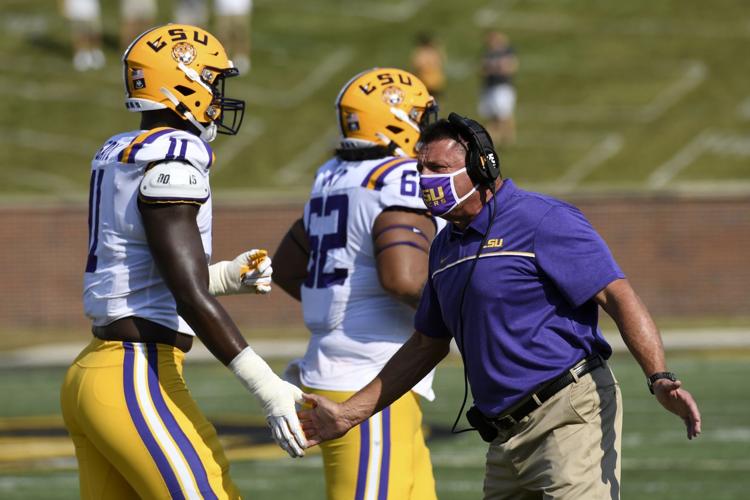 Missouri LSU Football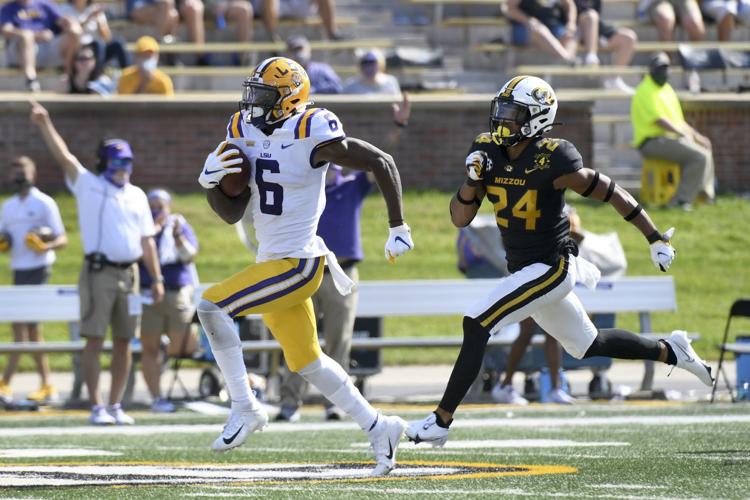 Missouri LSU Football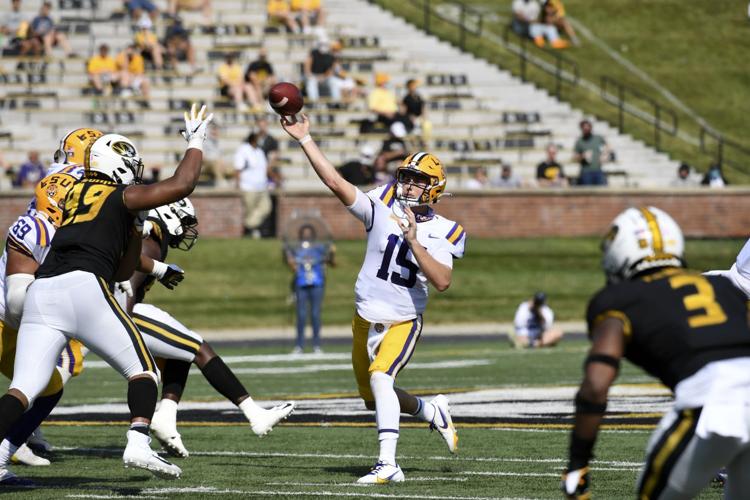 Missouri LSU Football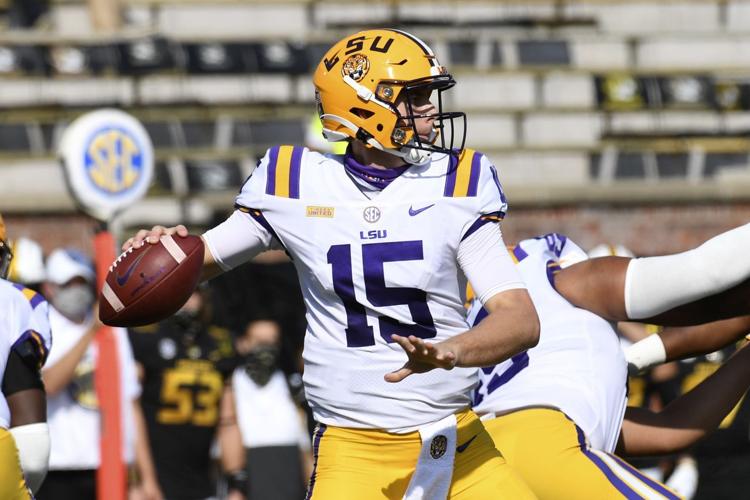 Missouri LSU Football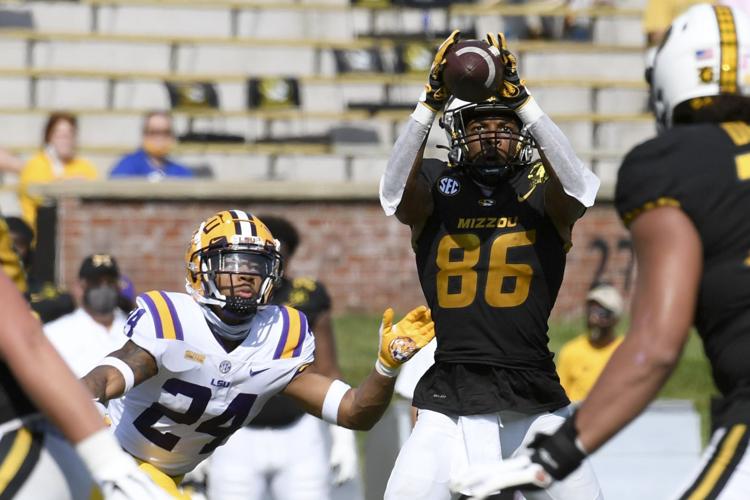 Missouri LSU Football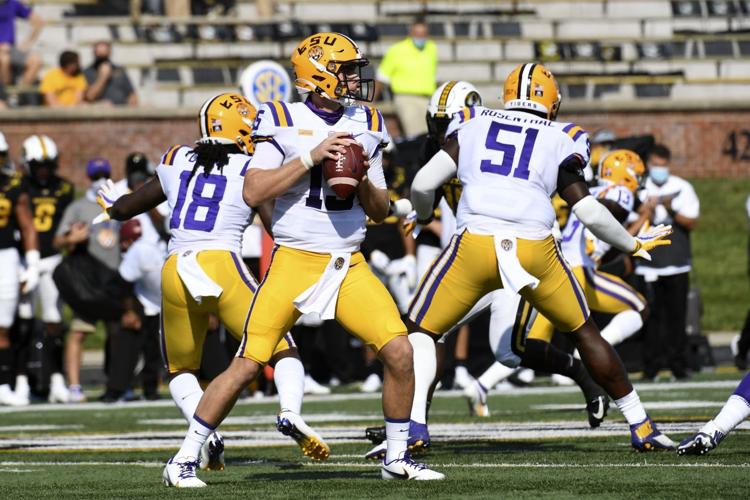 Missouri LSU Football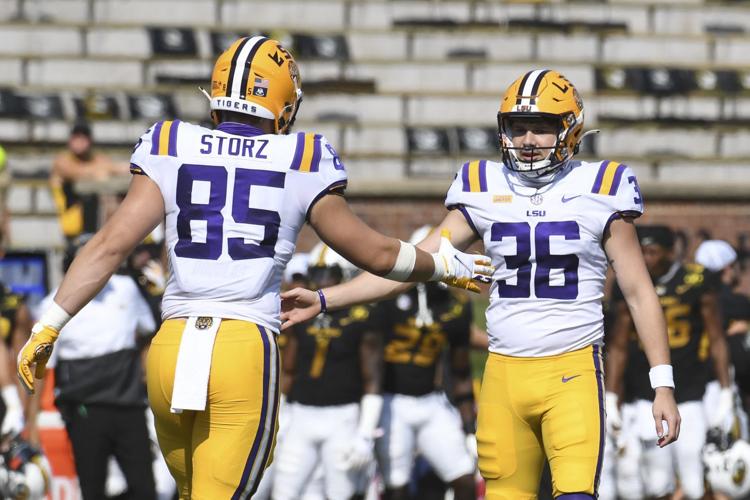 Missouri LSU Football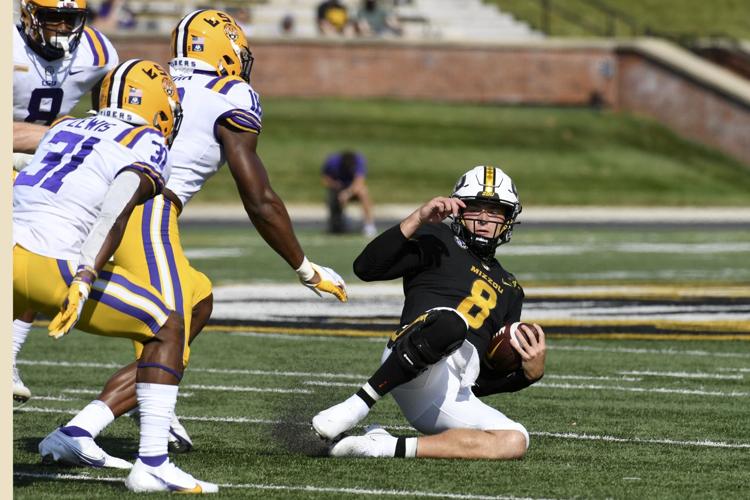 Missouri LSU Football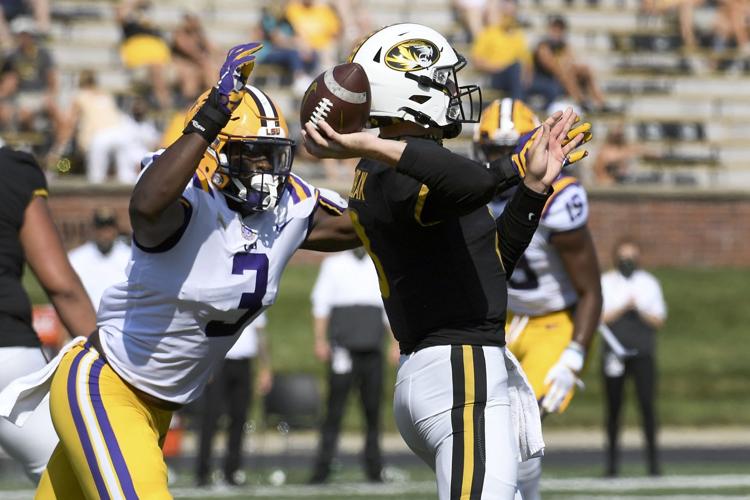 Missouri LSU Football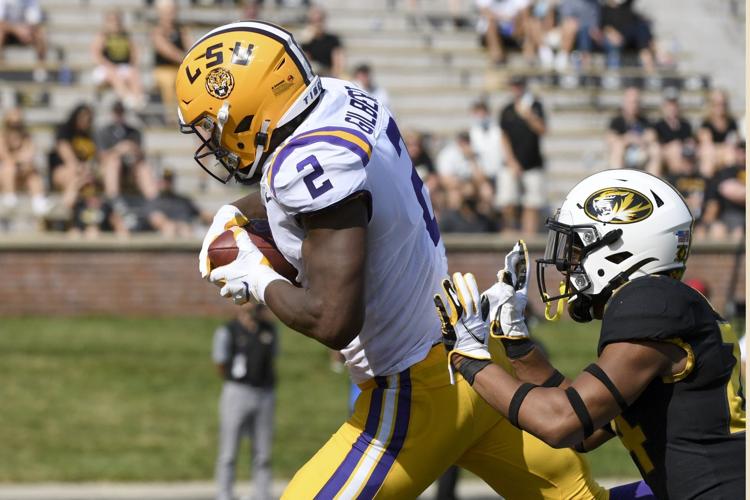 Missouri LSU Football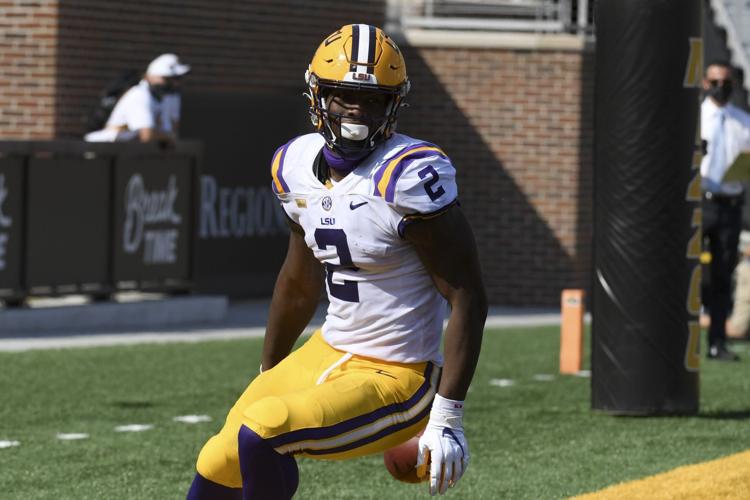 Missouri LSU Football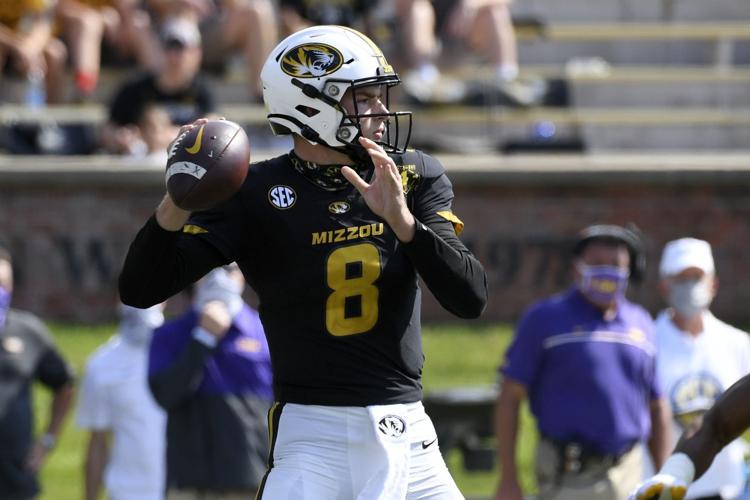 Missouri LSU Football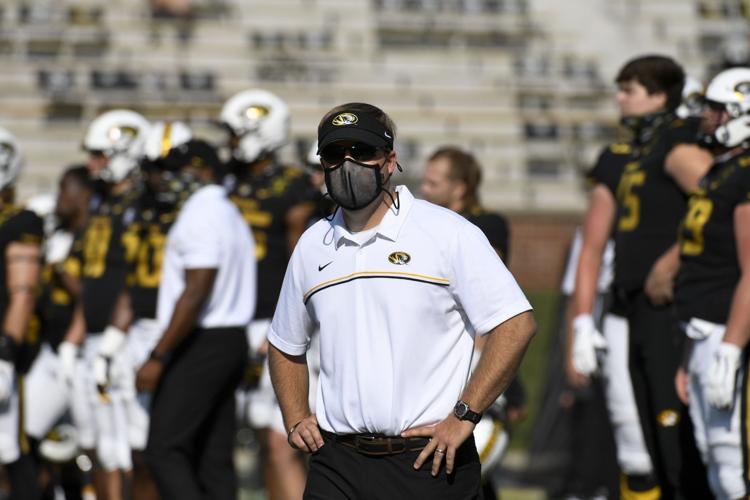 Missouri LSU Football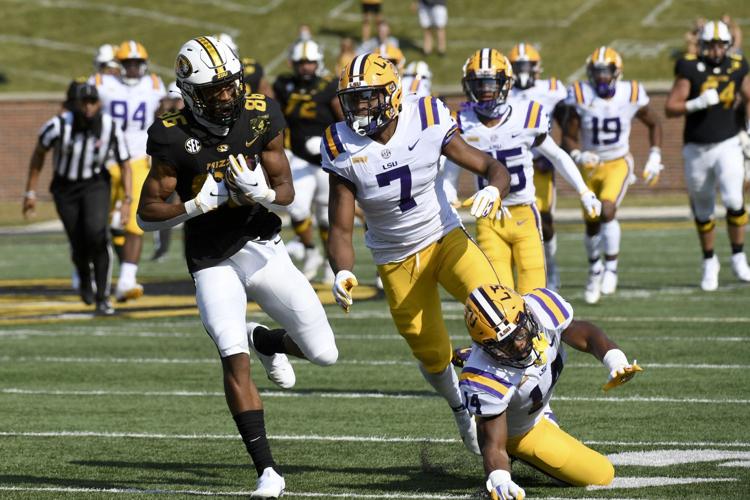 Missouri LSU Football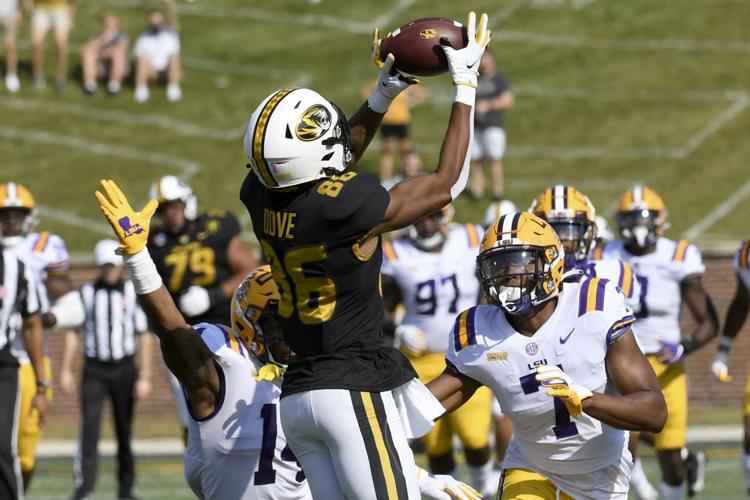 Missouri LSU Football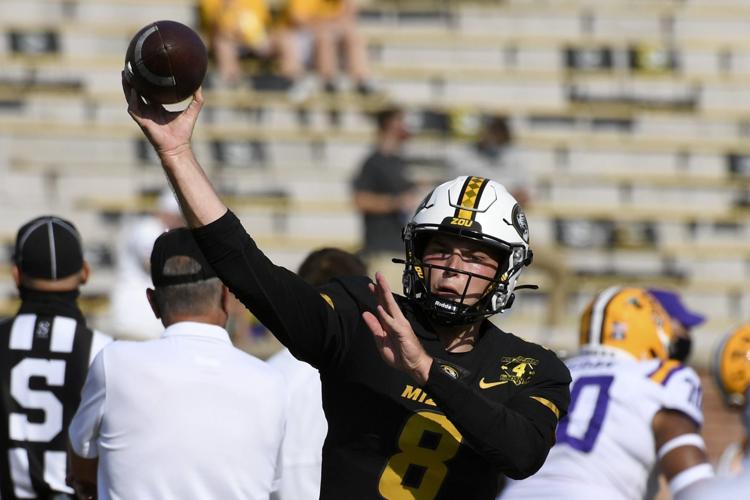 Dave Matter brings you the latest updates from the Mizzou sports scene.