COLUMBIA, Mo. — It's time for conference play for the Missouri Tigers, and in the Southeastern Conference, it just means more. Unless you're Barry Odom at his weekly news conference. Odom was in and out from behind the lectern at a rapid 13 minutes on Tuesday — and not for a lack of questions. He wasn't testy with reporters or the least bit agitated. Just short.
There were glimpses of personality, but more than a few times you could almost hear some Bill Belichick in his brief, monotone answers. 
On the news front, after leaving Saturday's game with a neck injury, left tackle Yasir Durant "will play, will start and will play well," Odom said. Defensive end Trajan Jeffcoat is expected to get his elbow re-examined in the middle of the week. He hasn't played since the first practice of preseason camp.
THE TOPIC
Will Muschamp's South Carolina Gamecocks are 1-2 after a 47-23 loss to No. 2 Alabama in Saturday's SEC opener. South Carolina showed some pluck and moved the ball 459 yards but turned it over twice and couldn't cash in on some scoring chances. Freshman quarterback Ryan Hilinski, now the starter with Jake Bentley's season-ending injury, impressed in his second career start, throwing for 324 yards and two touchdowns against the Crimson Tide. The running game gained 135 yards and averaged nearly 5 yards per carry.
THE QUOTES
On the program: "I've got much, much, much respect for Will and the things that he's done over his career in coaching but also the program that he's developed and built at South Carolina and just the way his teams play. They've got great skill. They play with great toughness, great schemes and they're really, really talented in a lot of areas."
On Hilinski: "I've tried to search and look for the big differences (in Bentley and Hilinski) and I don't really see them. I've got a lot of respect for both of the quarterbacks that they played this year. I don't see that they've missed a beat. Hilinski is super talented kid. We knew about him in high school, obviously, and then to be put into that moment (against Alabama) he doesn't look rattled at all. They played really well around him and have been able to run the ball. They're balanced. It's about 250 rushing yards, 250 passing. And he can make every throw on the field."
On the running game: "They blocked up front really well. Their offensive line did a heck of a job. They ran extremely well. Solid, tough runs. The simplistic approach of how they did it play after play was impressive to watch. We've got to make sure that we somehow combat that on the line scrimmage and try to control it. Also, we've got to be great tacklers because they run so physical."
On wideout Bryan Edwards: "Man, I feel like he and I played against each other. He's been there forever. What a great player and a great competitor. Watching him play last week, I mean he was on mission. I admire and respect the way he plays the game not only when he has the ball in his hands but when the ball's not in his hands, just his competitive spirit and nature. I got a lot of respect for him. So we got to know where he is, understand that, but also accept the challenge. He's one of the best ones we'll see all year."
THE TAKEAWAY
For the second straight year Bentley will be out of action against Missouri. Last year it was seldom-used fifth-year senior Michael Scarnecchia who outplayed Drew Lock in Columbia, S.C., and led the Gamecocks to a comeback victory. Hilinski, a top-50 recruit and the nation's No. 3 pro-style quarterback in the 2019 class, has more upside than either and proved his mettle last week against Alabama. Mizzou expects a physical approach with USC's two tailbacks in Rico Dowdle and Tavien Feaster, a former teammate of Kelly Bryant at Clemson, while Edwards might be the SEC East's best receiver. This is the best offensive team Mizzou has seen this year — and figures to be the second-best all season after Georgia.
THE TOPIC
We'll touch on this more in Wednesday's paper, but Mizzou-South Carolina has been MU's most adventurous series since joining the SEC. The Gamecocks have won the last three. In 2016, USC eliminated Odom's first team from bowl eligibility when Bentley led a 98-yard go-ahead touchdown drive late in the third quarter. Deebo Samuel took over the 2017 game when the Gamecocks took all control in the span of three plays: Samuel's 97-yard kickoff return touchdown, followed by a Drew Lock interception, then a Samuel touchdown run. Last year, MU led 23-14 at halftime when the heavens opened, then watched South Carolina rip off 17 straight points, regained the lead on Tucker McCann's 57-yard field goal, then lost on 37-35 on a field goal with two seconds left.
THE QUOTES
"It's been a contested, close battle since I've been here in '15. … Last year was back and forth throughout the entire course of the game."
On lessons learned from last year: "Bring an umbrella … (and) don't trust the weather forecast. And you got to make plays down the stretch. When you calculate the plays that come up and determine the outcome of game they made more than we did."
"Collectively I feel like they've made more plays than we have. Last year with the long field goal we put ourselves and in position to win it and then gave up the long play down the seam late on defense. Turnover margin is always going to be a huge factor in this game. And then the ability when you get down in the red area to be able to come away with touchdowns There were times that we got down there and had to settle for a field goal. And they didn't. They scored."
THE TAKEAWAY
The Tigers are tired of losing this game. Really tired. It's an unchecked box for the Odom regime. (Kentucky, too.) No matter how the Gamecocks feel, Missouri's veteran players treat this like a genuine rivalry game. Here's what senior cornerback and punt returner Richaud Floyd said earlier today: "This game is always fun because you know they're going to talk some trash. We're going to talk some and it's gonna be a hard fought game. A very physical game. You just know when we play them you better have your chinstrap buckled because it's going to be a physical game." Senior slot receiver Johnathon Johnson added,"They're going to test us good all over the field  because the type of toughness they play with and the type of physicality they bring to the field and how they try to dominate you and get you out of your game by talking. …It's never been tough for me. I always like extra motivation. I like a little talking. You don't have fun if you're not talking." 
THE TOPIC
Missouri's had continuity across the offensive line for the last couple years, but three games into the season the staff has already replaced two starters. Last week, Case Cook was in for Larry Borom at left guard and Bobby Lawrence replaced Hyrin White at right tackle. It looks like it's going to be a week-long competition at each position. Odom has an OR between the two players at both spots.
THE QUOTES
"I think right now we've got seven guys that we feel like can help us go win. Those seven are going to continue to play and at some point one of those guys in either the spots will kind of take the lead and go run with it. But as of right now Case and Larry are still battling as are Hyrin and Bobby at the tackle spot. I think it's important that if we can get to (where) you feel like you can play seven or eight I think that's beneficial down the stretch. I'd rather one of them step up and say, 'I'm the guy' and take it, but also we're in the position both of them are playing pretty well."
THE TAKEAWAY
This can be interpreted one of two ways. Either Missouri has so much depth at both spots that it's a luxury to play seven offensive linemen … or none of the four have done enough to solidify a starting role. It appears Odom, offensive coordinator Derek Dooley and O-line coach Brad Davis want to settle on the right two starters for the meat of the schedule so the Tigers have more cohesion and experience for their biggest challenges.
SE Missouri Missouri Football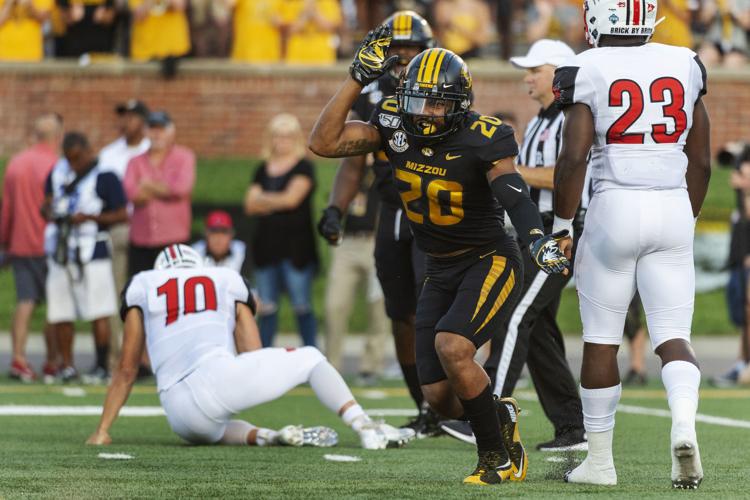 SE Missouri Missouri Football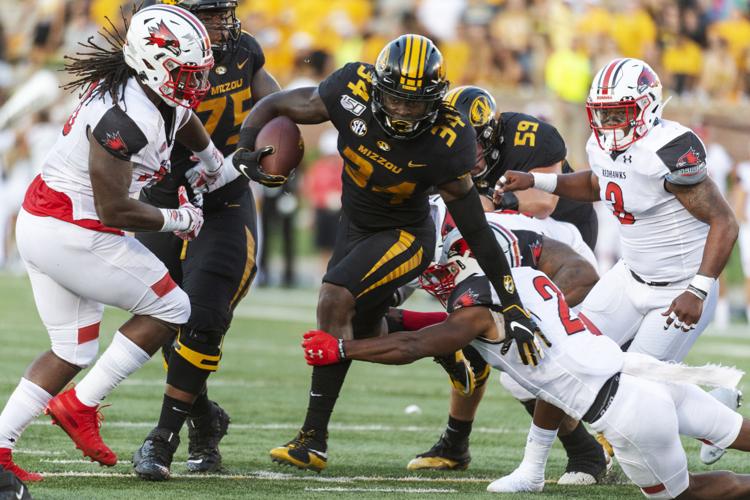 SE Missouri Missouri Football
SE Missouri Missouri Football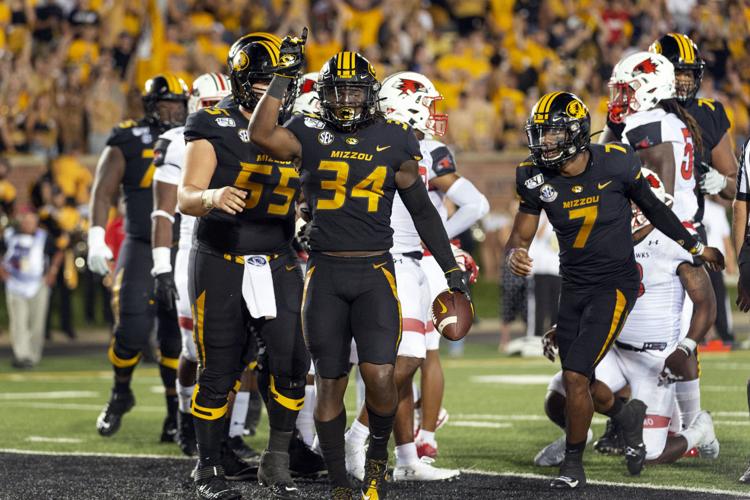 SE Missouri Missouri Football
SE Missouri Missouri Football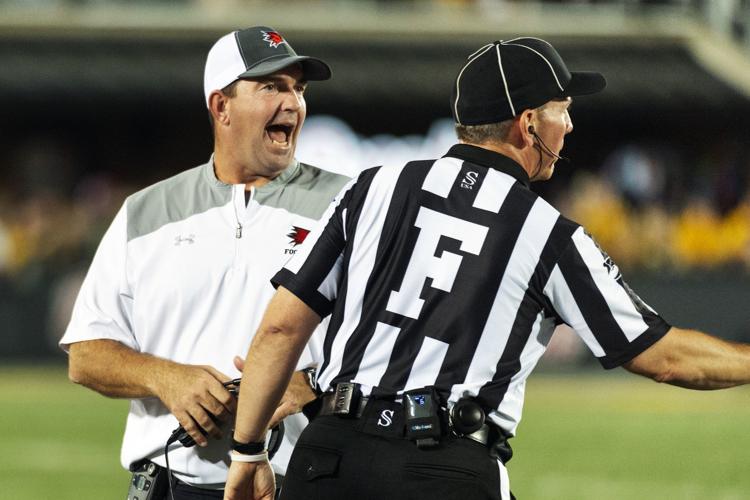 SE Missouri Missouri Football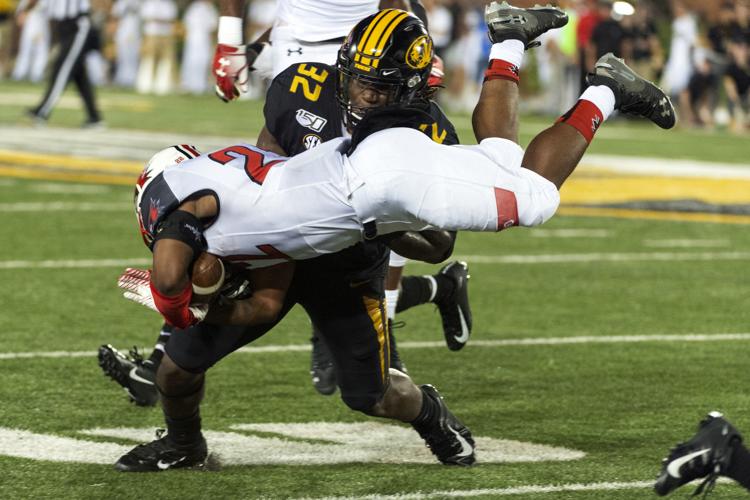 SE Missouri Missouri Football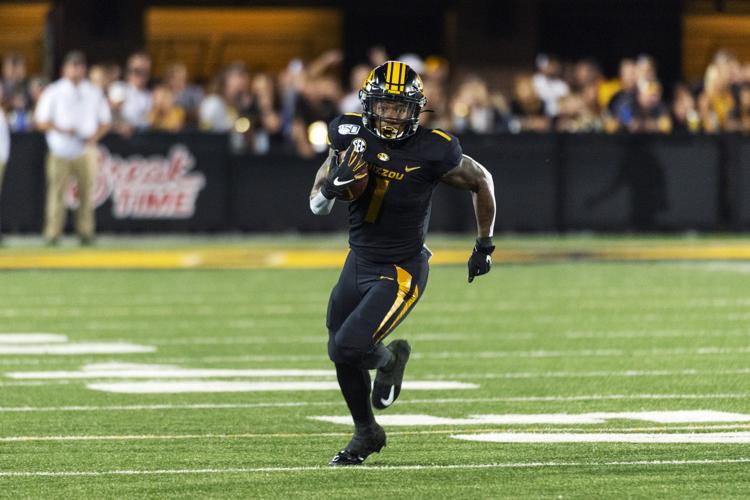 SE Missouri Missouri Football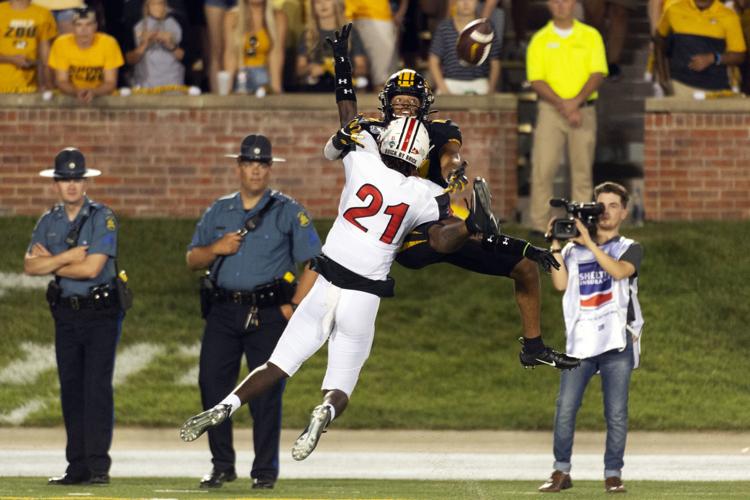 SE Missouri Missouri Football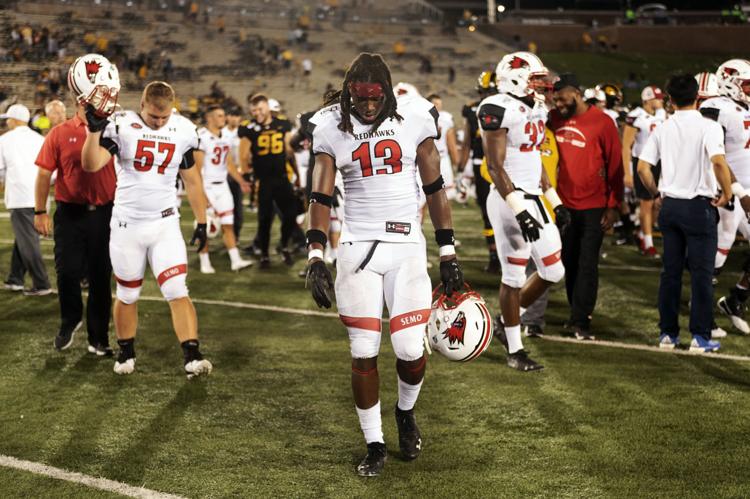 SE Missouri Missouri Football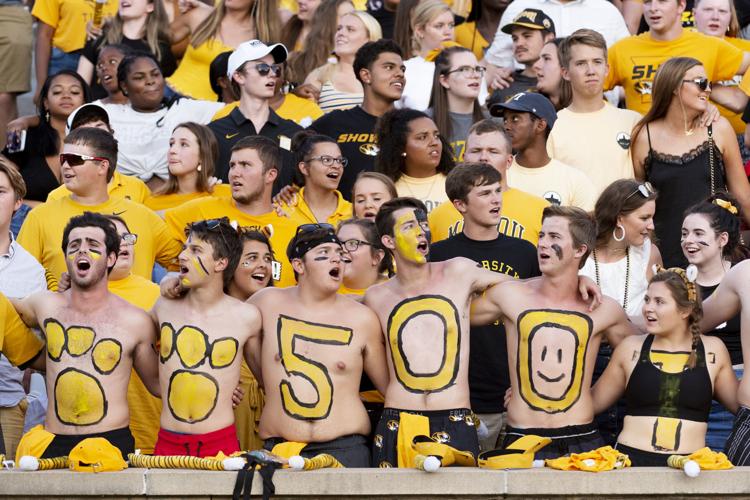 SE Missouri Missouri Football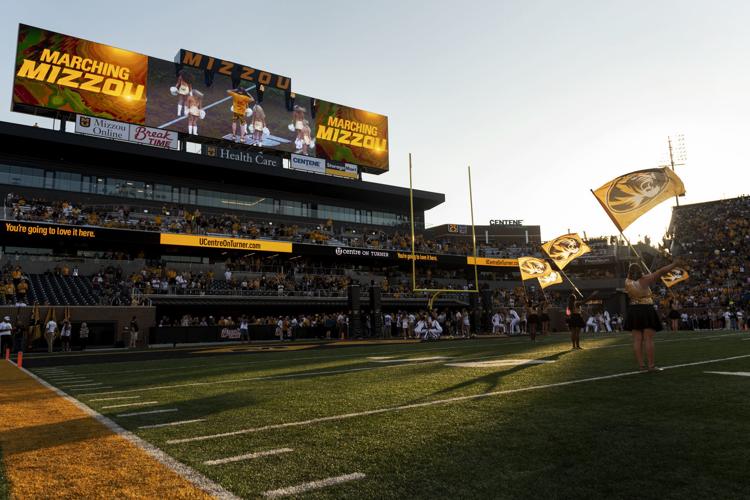 SE Missouri Missouri Football
SE Missouri Missouri Football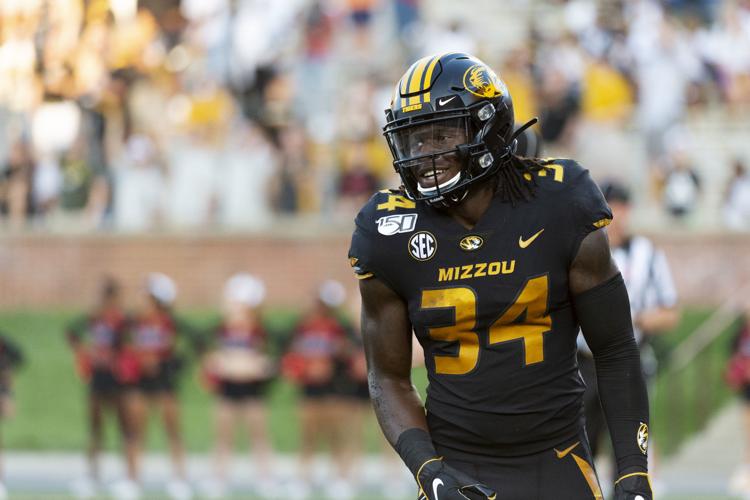 SE Missouri Missouri Football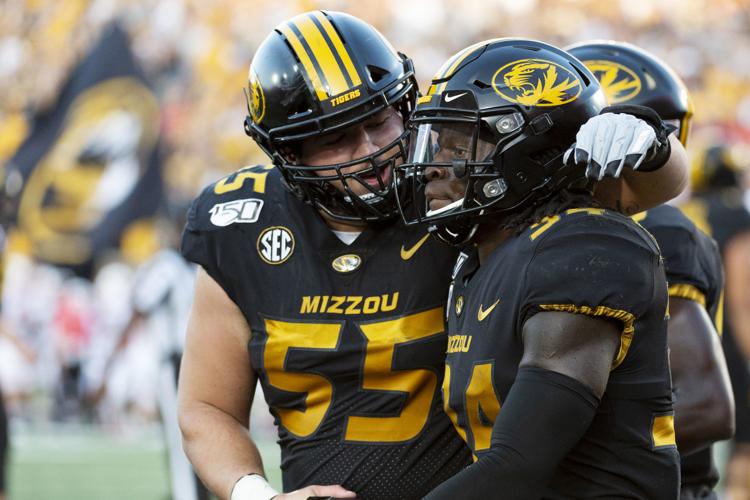 SE Missouri Missouri Football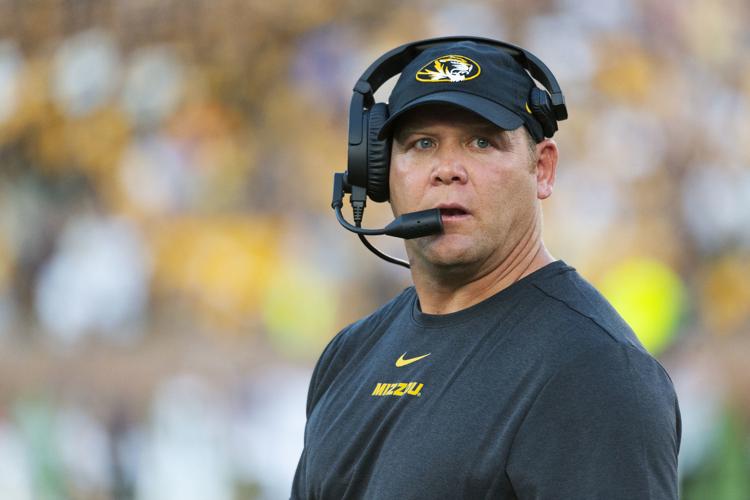 SE Missouri Missouri Football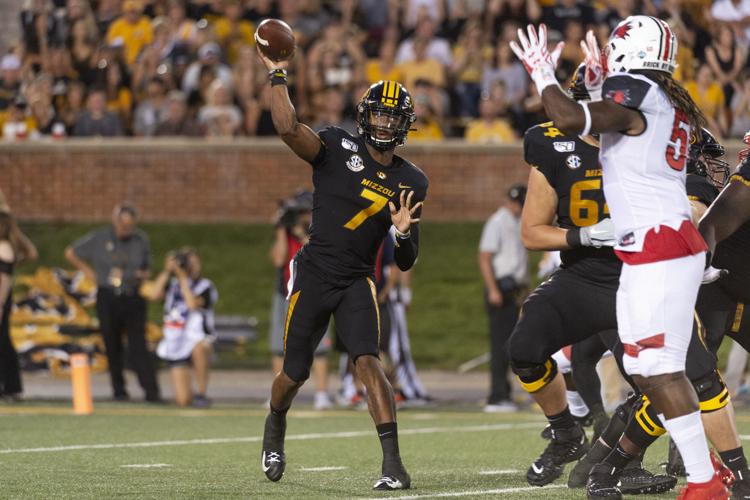 SE Missouri Missouri Football
SE Missouri Missouri Football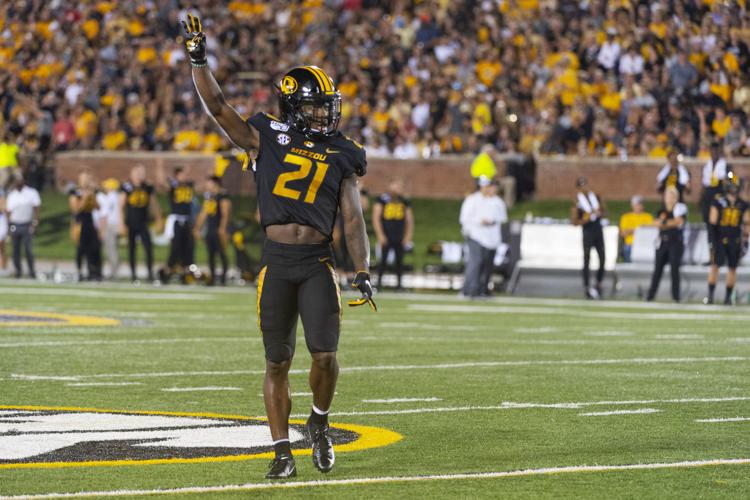 SE Missouri Missouri Football