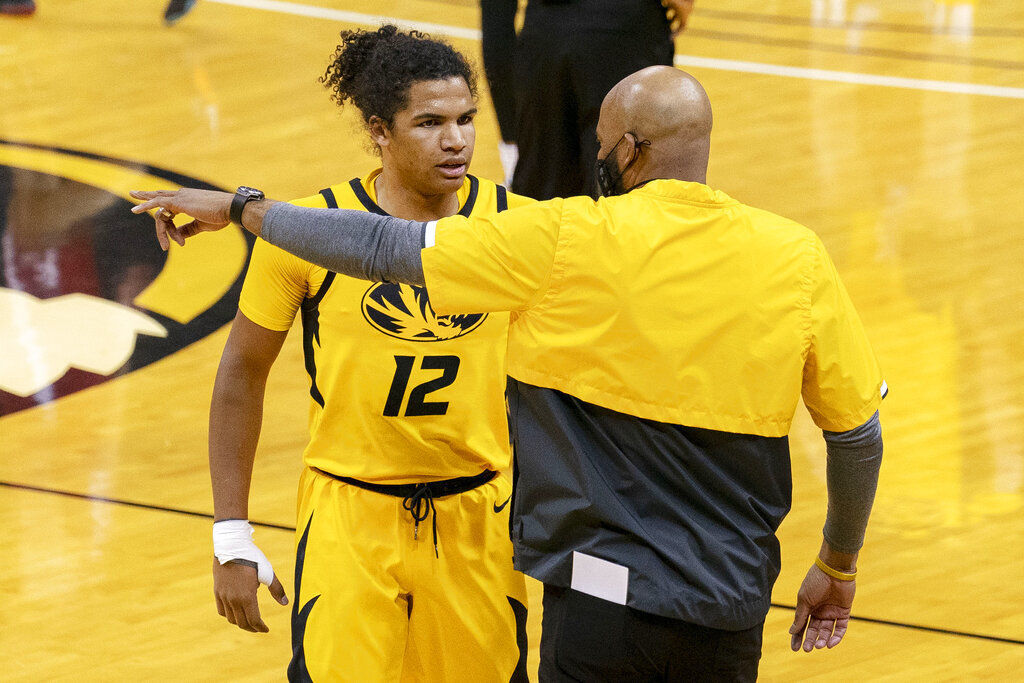 The Missouri men's basketball team's home game Saturday against Texas A&M has been postponed because of the Aggies' ongoing COVID-19 issues, the Southeastern Conference announced Wednesday. Texas A&M hasn't played a game since Jan. 30 and has played just eight SEC contests.
The Tigers' next scheduled game is March 3 at Florida, and MU expects to host Louisiana State, Vanderbilt or Texas A&M on March 6. Games against LSU and Vandy were postponed earlier this season when MU had to temporarily shut down full-team activities because of a positive COVID case.
Mizzou (14-7, 7-7 SEC) has slipped into a tie for seventh place with Kentucky in the SEC after Tuesday's home loss to Mississippi. The Tigers are down to No. 47 in the NCAA's NET rankings and wouldn't figure to have much to gain by beating Texas A&M, the lowest ranked SEC team in the NET rankings at No. 137. Mizzou defeated Texas A&M 68-52 on Jan. 16 in College Station, Texas.
MU planned to honor its five seniors following Saturday's game against Texas A&M, but will now hold that ceremony after the game on March 6, the team confirmed Wednesday.