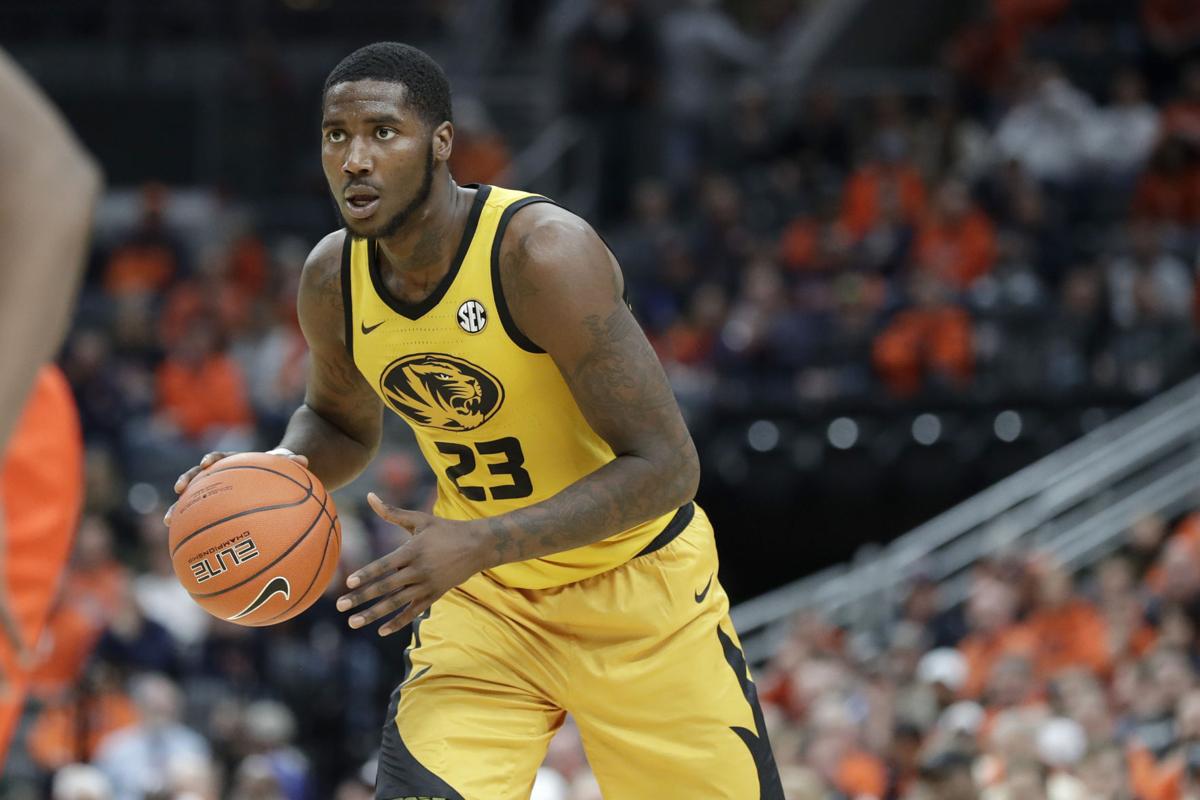 COLUMBIA, Mo. — There was never a grave concern the Missouri basketball team would have a mass exodus to the NBA, but the Tigers made it official Friday: players Xavier Pinson, Mitchell Smith and Jeremiah Tilmon will return to MU after exploring the NBA draft process, the team confirmed.
All three will retain their eligibility for the 2020-21 season. Underclassmen who entered their name in the NBA draft pool have until Aug. 3 to pull out of the draft and preserve their college eligibility. Smith and Tilmon will be seniors next season while Pinson will return for his junior year. The pandemic forced the NBA to push the draft back to October and prevented prospects from having private workouts with NBA teams. The NBA's Undergraduate Advisory Committee advised all three players to return to school for another season, a source confirmed.
"I am thankful that despite the process being limited due to the pandemic, all three guys were able to receive key information that can help them in their respective futures," Missouri coach Cuonzo Martin said. "We're thrilled to have a deep, experienced squad back for what will be a very exciting season ahead."
Tilmon, a third-year starter from East St. Louis, suffered a stress fracture in his left foot that sidelined him for nearly two months during conference play this past season. He played about five fewer minutes per game than his sophomore year and his scoring average dropped from 10.1 points per game to 8.2, while his rebounds fell from 5.9 to 4.8.
"Basketball is my way out," Tilmon wrote on Twitter, "and I got people counting on me. My job is to remain humble and never fold. This road is not the easiest but being from EAST ST.LOUIS it's in our blood to go hard! I want the world to know it's more than just basketball. If I can do it you can do it too."
In the same tweet Tilmon said in a video message: "Coming back for my senior year, I want to finish school, finish strong, get my degree. We've got a good group of guys coming in. We've got unfinished business."
Pinson and Smith were two of MU's most improved players during the Tigers' 15-16 season. Pinson became a regular starter in the backcourt and averaged 11.1 points and 2.8 assists and over the season's final nine games averaged 18.9 points per game. Smith, a 6-10 occasional starter in his fourth year at MU, averaged career-bests 5.1 points and a team-high 4.9 rebounds.
Dave Matter brings you the latest updates from the Mizzou sports scene.