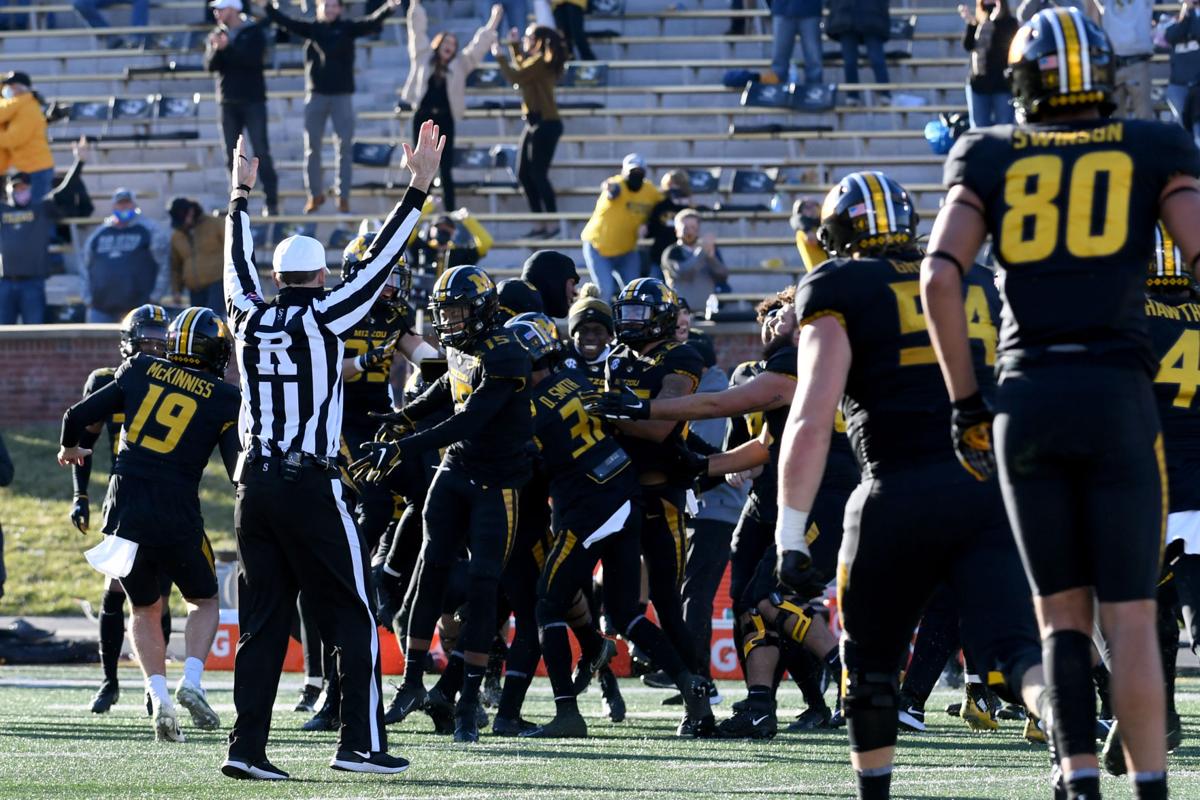 COLUMBIA, Mo. — Missouri's Eli Drinkwitz decided he wouldn't watch the football or the uprights, but he'd stare across Faurot Field and watch his fellow conference coach of the year candidate. Sam Pittman's reaction would signal which one would go home a winner.
Drinkwitz positioned himself on the 50-yard line, straight across from Arkansas' head coach.
"When the ball was kicked he stuck his head down," Drinkwitz said, "and I knew we won."
If you were among the 11,738 in attendance at Memorial Stadium on Saturday or the untold viewers watching at home, you may now catch your breath.
The latest and wildest installment of the Battle Line Rivalry — in a season that's gone late with wild turns at every corner — became a finish fit for only the coldest of cold-blooded competitors, most of them barely old enough to vote in last month's election. On Arkansas' side, there was redshirt freshman quarterback and emergency starter K.J. Jefferson completing the improbable go-ahead two-point conversion attempt in the game's final minute.
Across the field there was Mizzou's two unflappable freshmen, quarterback Connor Bazelak, a redshirt freshman, who carved through his former coach's defense, most impressively in the final 43 seconds to set up Harrison Mevis' fifth field goal, the 32-yard game-winner as time expired.
In a game that nearly lasted four hours and featured 171 plays from scrimmage for more than 1,200 yards of offense, the Tigers closed out another heart-pounding victory with their fate in the hands and on the foot of freshmen.
"I told them at halftime, 'No great story is fun unless you have a little adversity,'" Drinkwitz said, his team now 5-3 with three straight victories. "We faced a little adversity, fought all the way back."
That's putting it lightly.
With their defensive leader ejected from the game in the second quarter, the Tigers suddenly forgot how to tackle and cover, and less than two minutes into the fourth quarter fell behind by two touchdowns. Arkansas led 40-26. In his first game back at Mizzou since the school fired him last year, Razorbacks defensive coordinator Barry Odom was starting to plate his cold serving of revenge.
But just when it appeared the Razorbacks would pull away, Mizzou stormed back with three straight touchdowns, all on the ground, a 21-point surge in less than eight minutes for a 47-40 lead. As always, Larry Rountree III led MU's ground assault with 185 yards and three rushing touchdowns.
Still, the Razorbacks had time. Jefferson didn't flinch on 75-yard drive, finished with a TD pass to Mike Woods with 43 seconds left. By then, Pittman had made up his mind.
"I'm going to go for two. I'm going to end this thing," Pittman said he told offensive coordinator Kendal Briles. "'We're going to seal this game and go home.'"
That's when an already brutal sequence for senior linebacker Jamal Brooks went from bad to worse. In the game to replace star Nick Bolton, ejected in the second quarter for targeting, Brooks had already dropped a potential interception and missed a tackle on fourth down that would have clinched the victory. This time, as Jefferson scanned his receivers in the end zone, he hit Brooks in the hands — and the ball bounced right to Arkansas' Woods for the go-ahead 2-pointer.
Brooks' coach greeted him on the sideline with a simple message.
"I told him, 'Hustle off. We got you. We're going to win the game,'" Drinkwitz said.
He relayed the same plan to his young QB.
"It was simple," Drinkwitz said. "'Let's go win the game.'"
With 43 seconds on their side plus three timeouts and their coach's unbridled confidence,  the Tigers needed to cover about 45 yards to reach Mevis' range. They managed 60. Bazelak completed all four of his throws for 14, 18, 12 and 10 yards.
"He's the leader of our offense. We go as he goes," said wideout KeKe Chism, who grabbed six passes for a season-best 113 yards. "There was never a moment where he was rattled or overwhelmed. Just to have a quarterback with that confidence it really gives you a belief that no matter what situation you're in he's going to lead us to victory."
Bazelak, now 6-1 as Mizzou's starter, including last year's win at Arkansas, was reminded of a list of "quarterback commandments" that hangs in the the team's quarterback meeting room.
"One of them says, 'We don't need a celebrity quarterback. We need a battlefield commander,'" he said. "I kind of like that."
Nothing Odom tried worked against the QB he recruited to Mizzou. 
"We didn't get any pressure on the kid," Pittman said. "We couldn't cover them. They just went right down the field."
As a last resort, Pittman tried to ice Mevis with two timeouts. No luck.
"It just gives me more time to think about the kick and what to do right," Mevis said. "Advantage me."
And with the field goal, advantage Mizzou. The Tigers spilled onto the field to swarm the rookie kicker — social distancing be damned — hoisted the team's seniors off the field, their keepsake rocks from the north hill in tow, and celebrated with the rivalry game's humongous trophy in the locker room. Drinkwitz gave Mevis the game ball — and a warning.
"I told him," the coach said, "'Don't drink the Kool-Aid.'"
Will he at least have a taste? The rookie paused.
"Ummm," Mevis said. "I might tonight."
Photos: Mizzou beats Arkansas on last-second field goal
Arkansas Missouri Football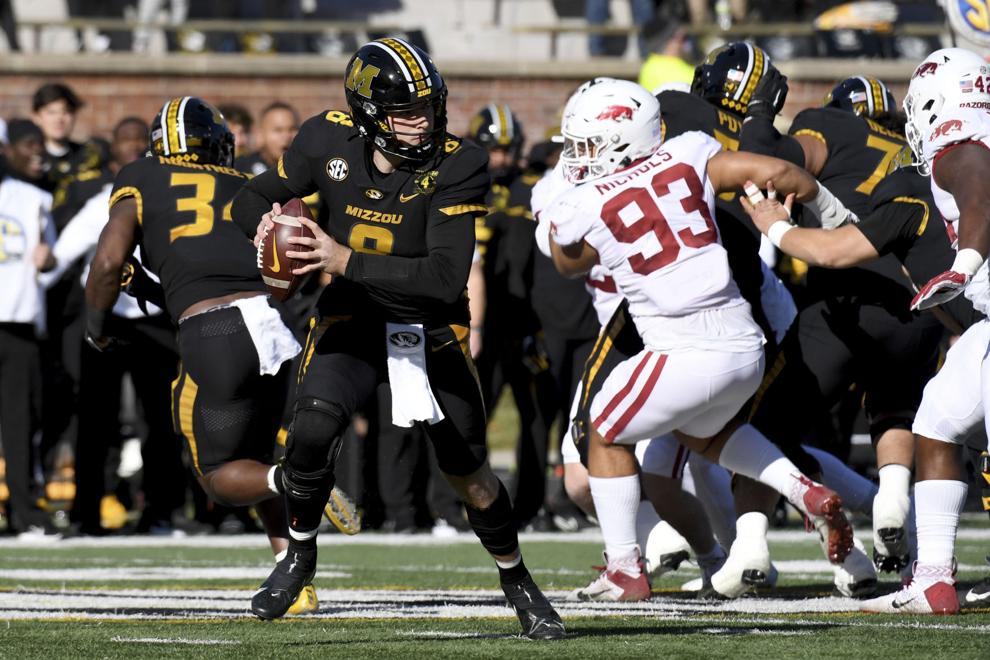 Arkansas Missouri Football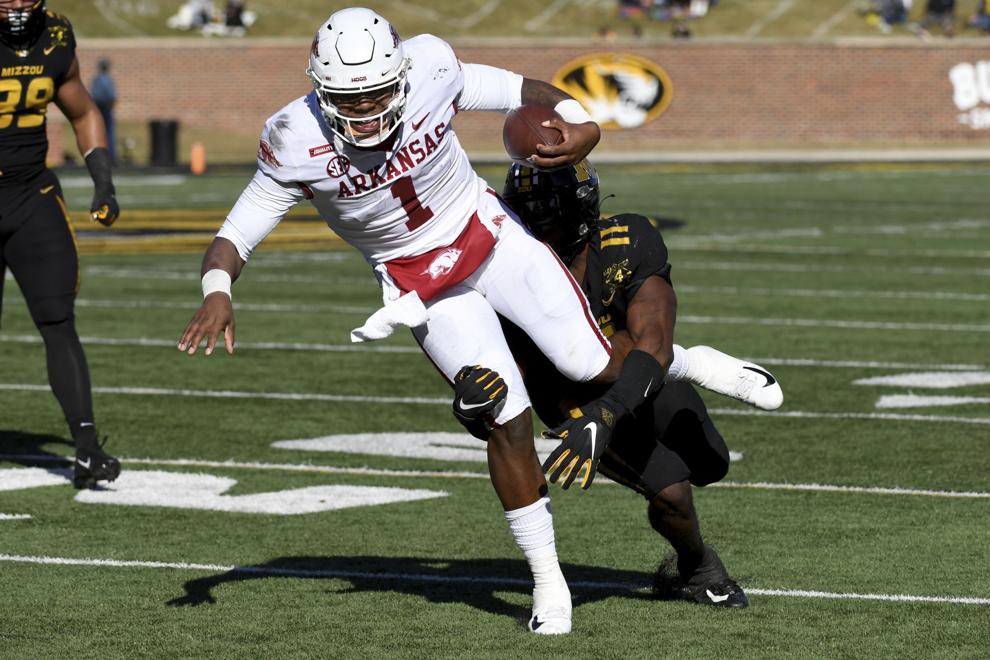 Arkansas Missouri Football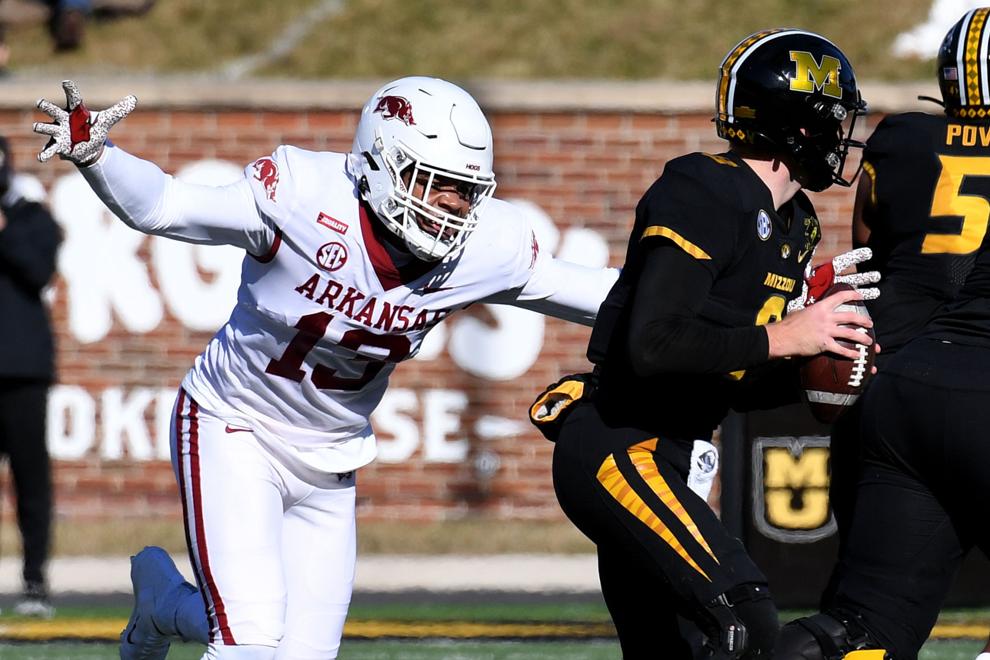 Arkansas Missouri Football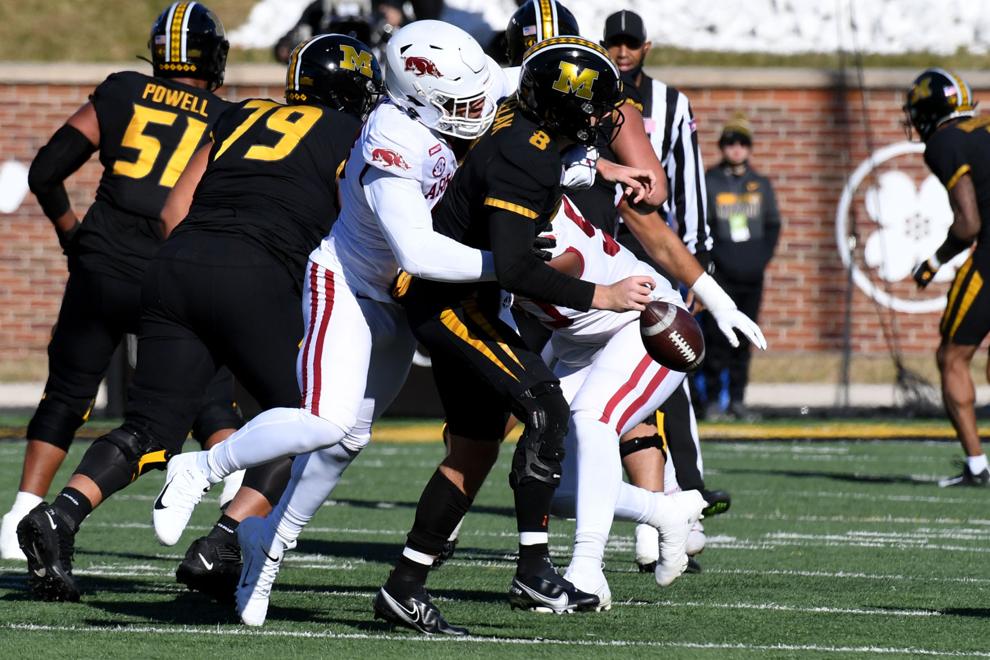 Arkansas Missouri Football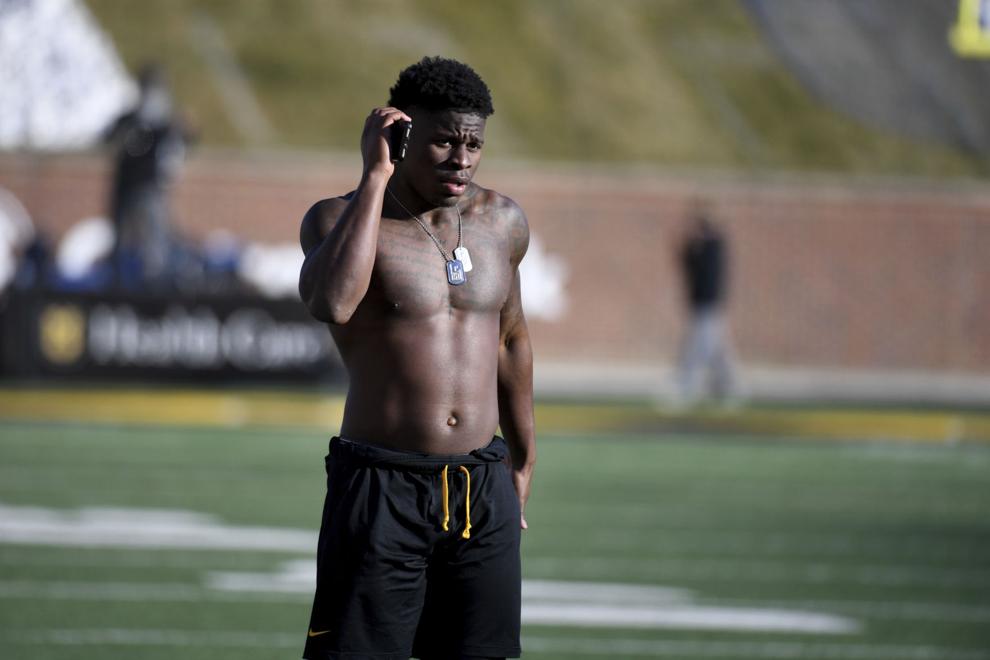 Arkansas Missouri Football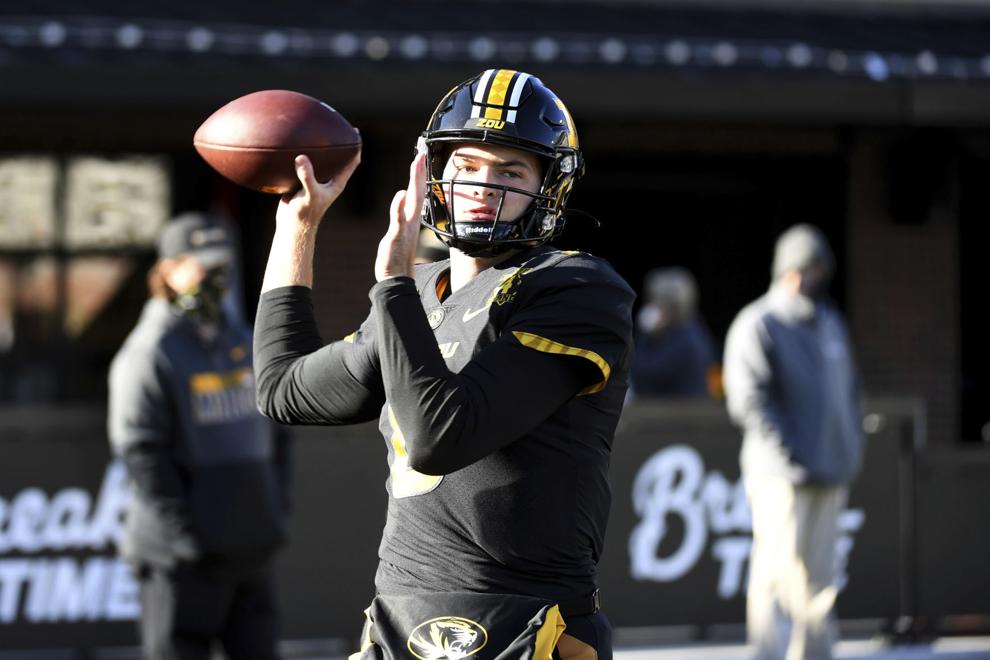 Arkansas Missouri Football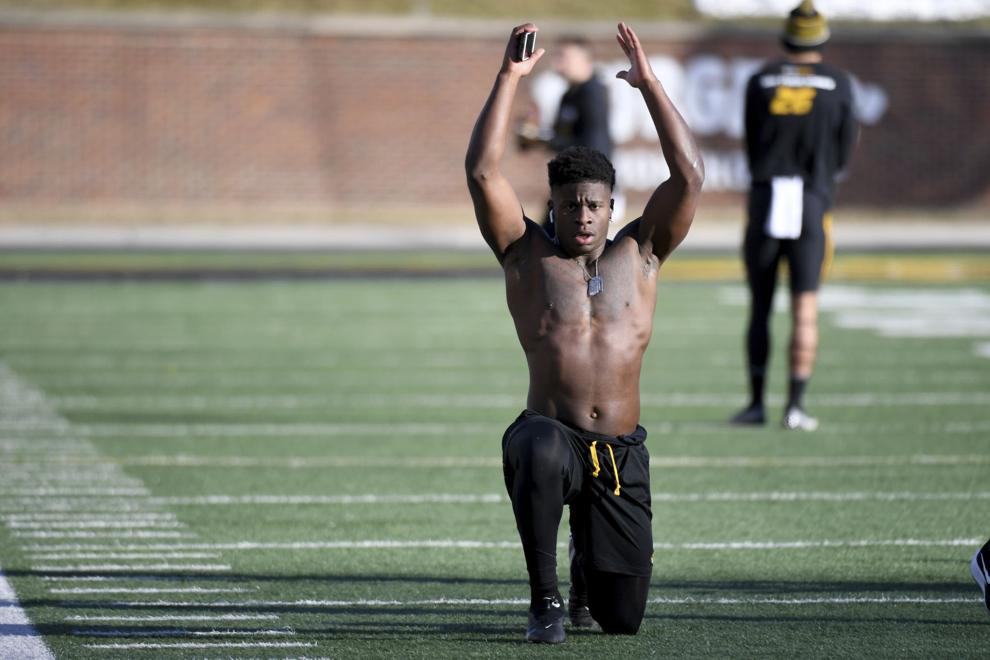 Arkansas Missouri Football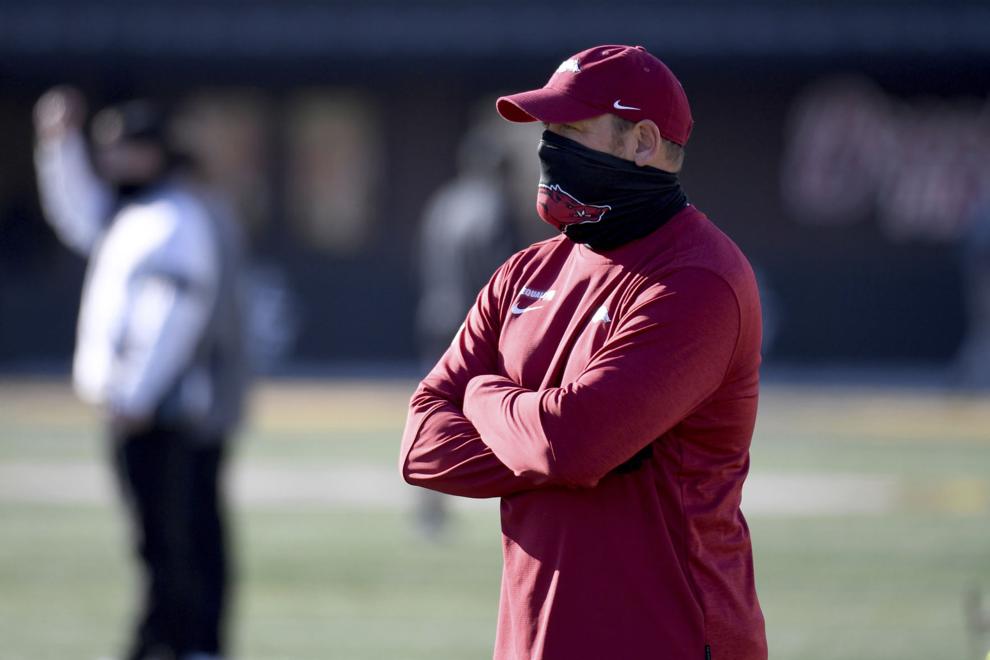 Arkansas Missouri Football
Arkansas Missouri Football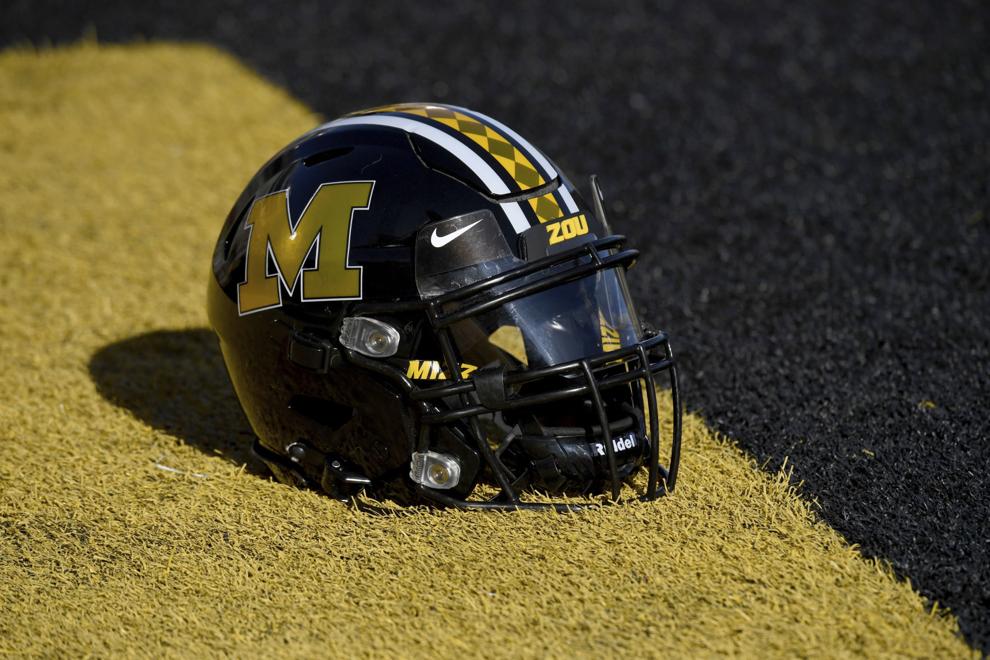 Arkansas Missouri Football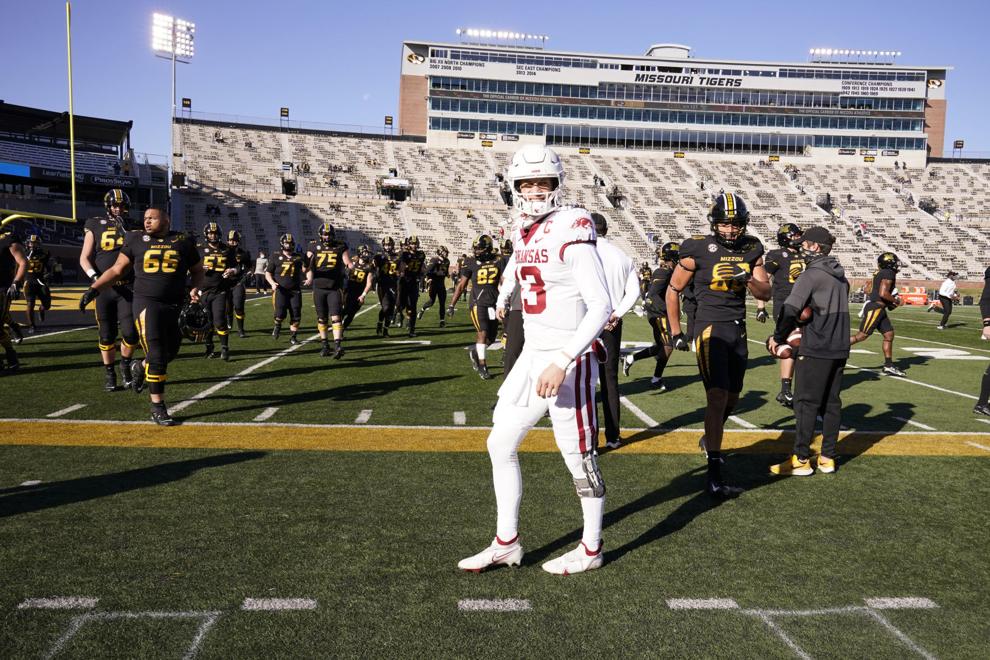 Arkansas Missouri Football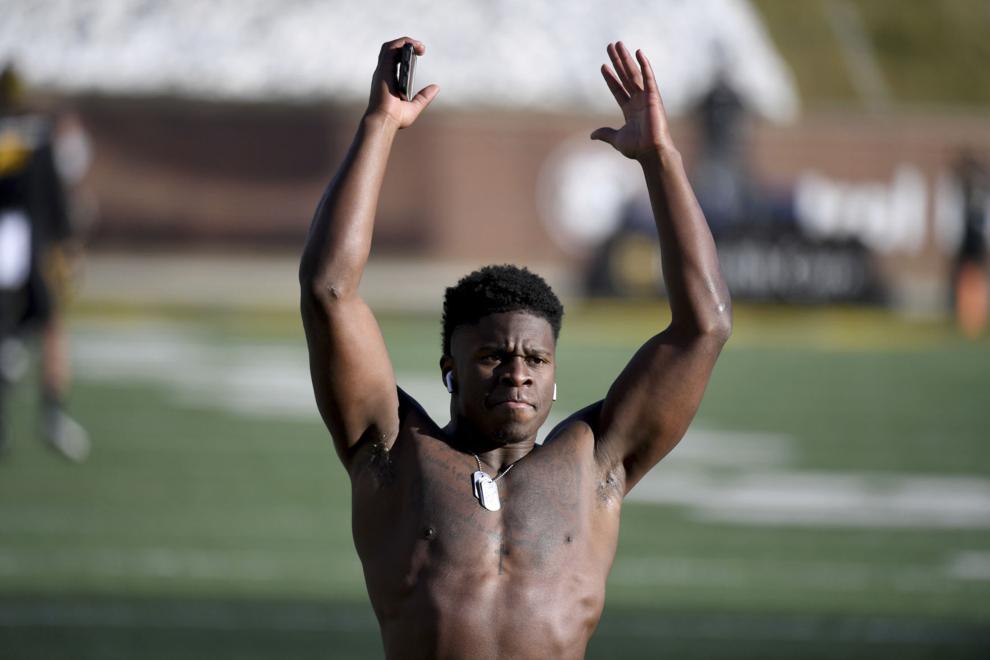 Arkansas Missouri Football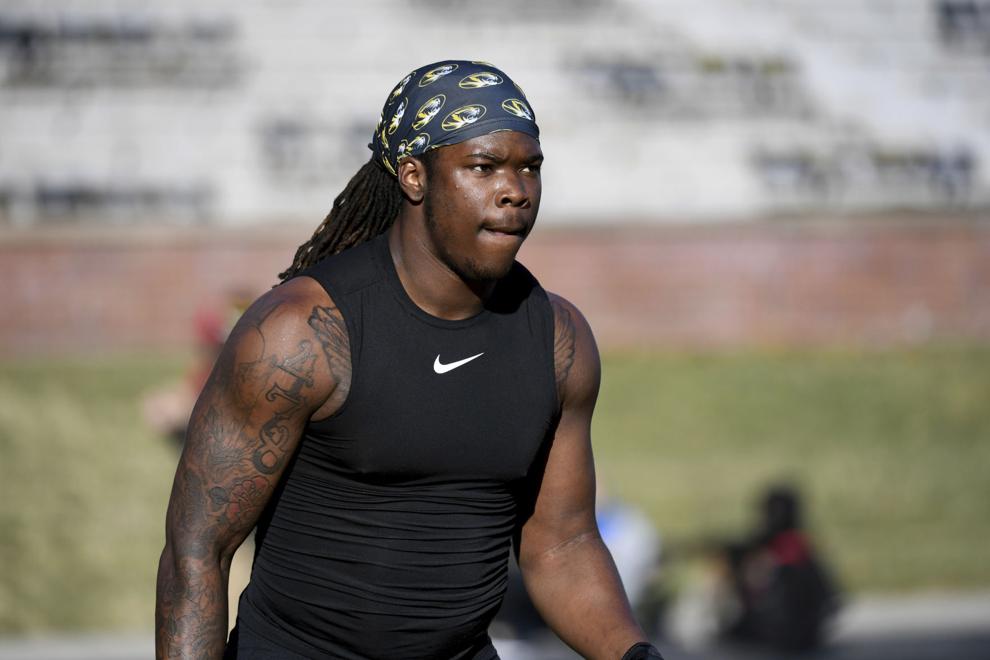 Arkansas Missouri Football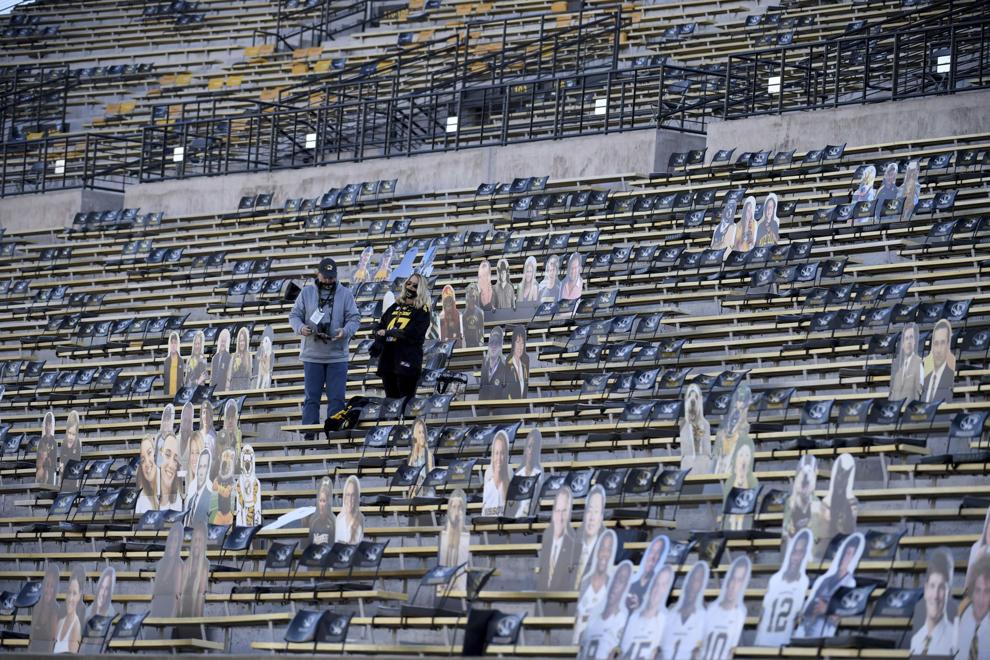 Arkansas Missouri Football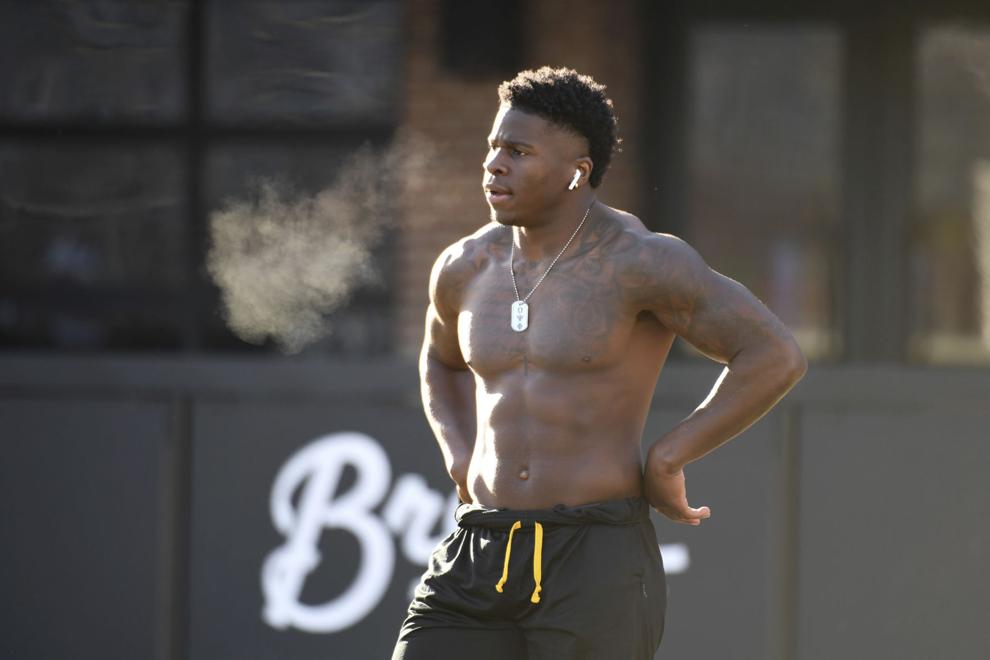 Arkansas Missouri Football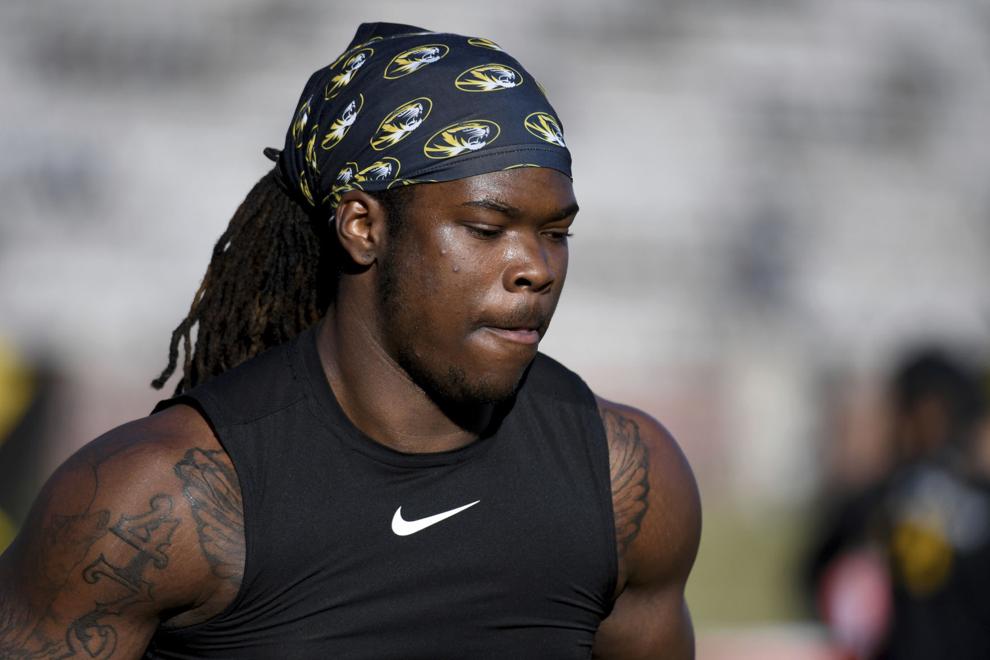 Arkansas Missouri Football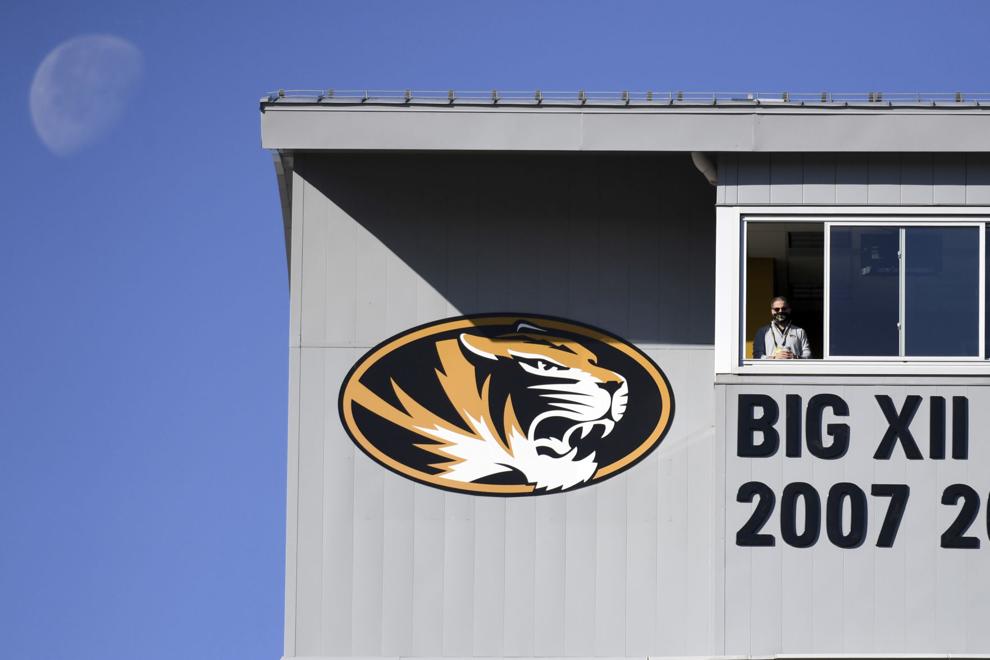 Arkansas Missouri Football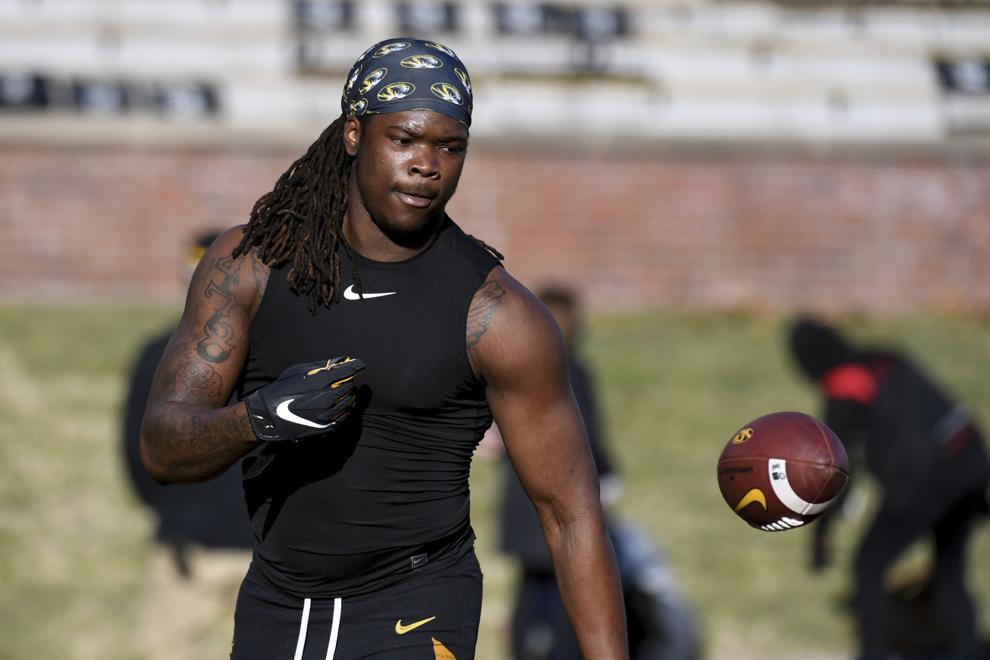 Arkansas Missouri Football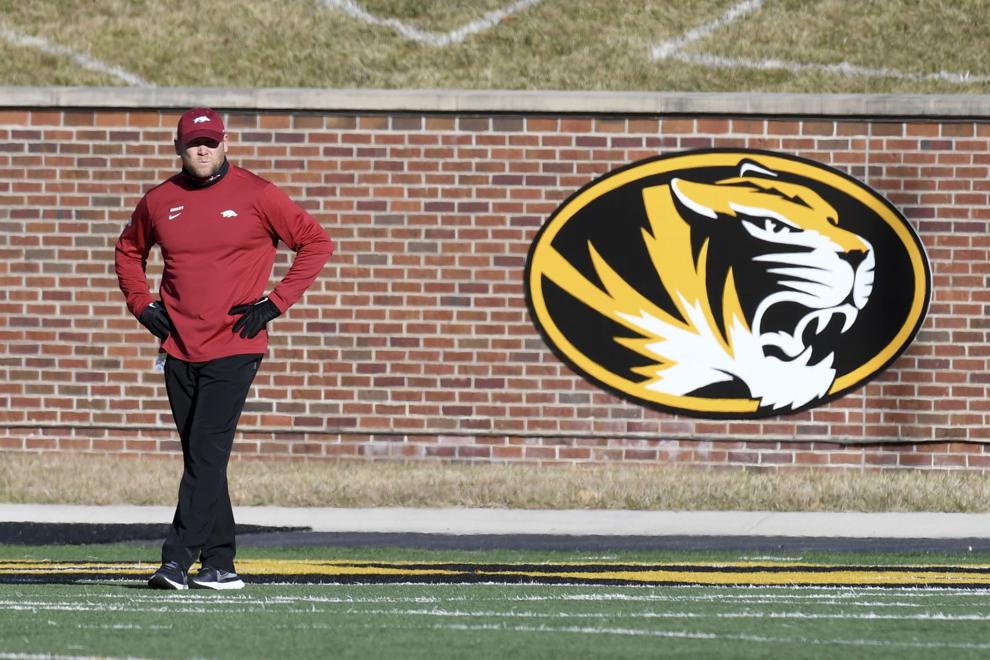 Arkansas Missouri Football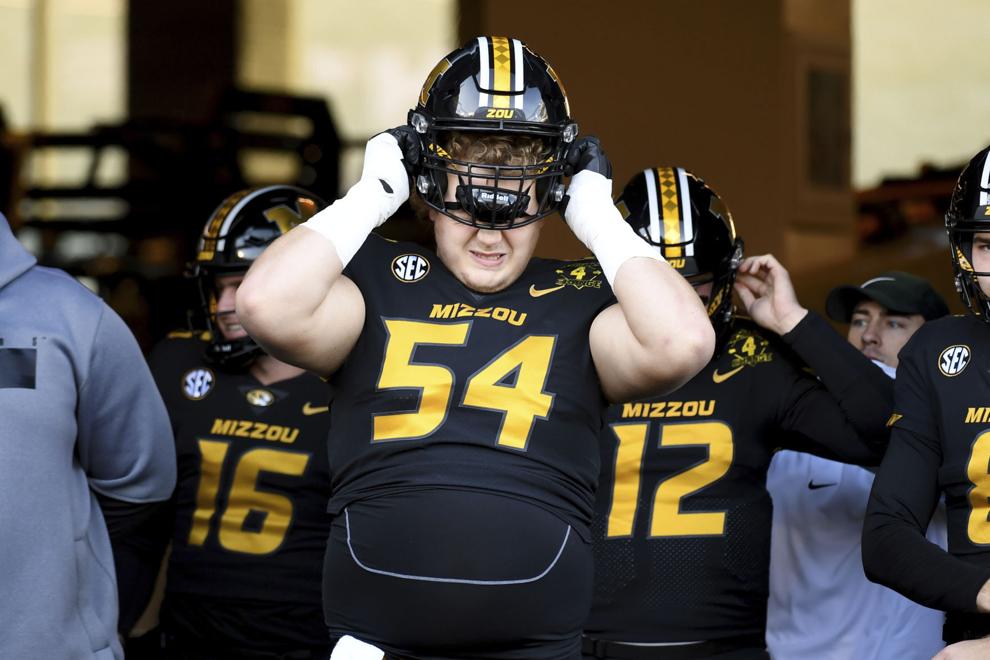 Arkansas Missouri Football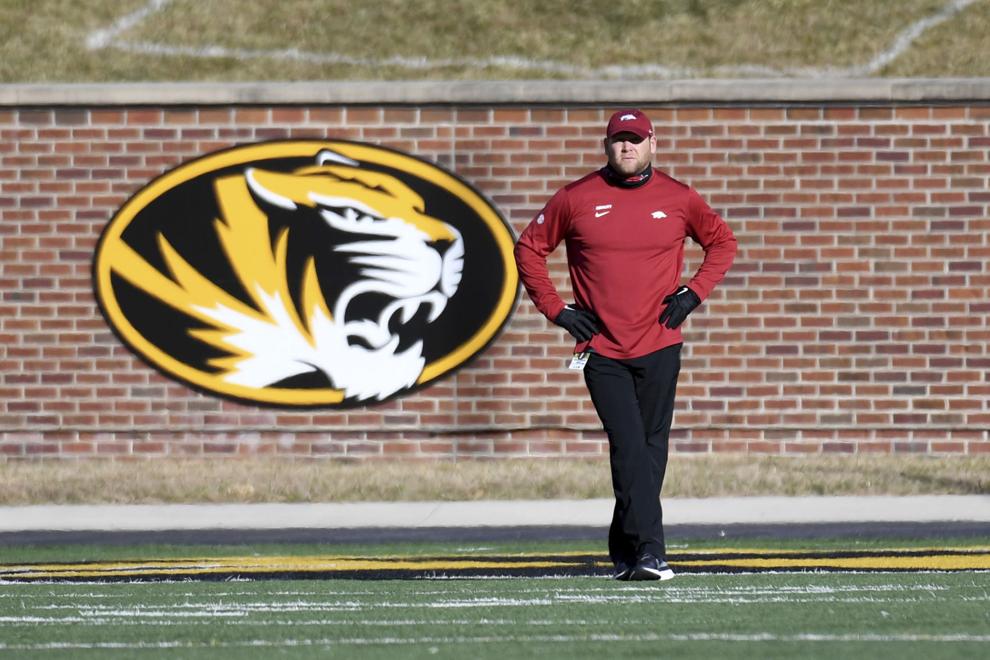 Arkansas Missouri Football