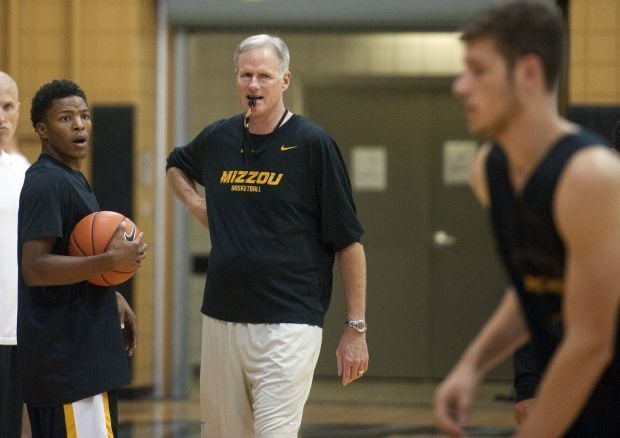 COLUMBIA, Mo. • Missouri freshman basketball player D'Angelo Allen pleaded not guilty to misdemeanor peace disturbance stemming from last month's incident in downtown Columbia, his attorney Andrew Popplewell confirmed Monday. 
Fellow Mizzou freshman Jakeenan Gant, charged with the same reduced misdemeanor offense, faces arraignment Thursday in Boone County Circuit Court. 
Allen, Gant and another 22-year-old man were arrested and issued tickets on suspicion of third-degree assault after an alleged fight downtown on Sept. 14. Officers responded at 1:34 a.m. to reports of an assault in the area of Eighth Street and Elm, the northwest edge of Mizzou's campus by the journalism school.
Boone County assistant prosecutor Jessica Meredith said last week that a charge of peace disturbance by fighting was appropriate for the information that was gathered after the incident. Peace disturbance is a class B misdemeanor on the first conviction and punishable by up to six months in jail and a $500 fine.
In last week's arraingment, Allen's attorney requested evidence related to the incident from the prosecutor, such as police reports, audio recordings, etc. Allen faces a court trial on Dec. 3.
Missouri basketball coach Kim Anderson suspended both players after the arrest and reinstated them last month after they fulfilled several conditions of their suspension. Both players played in Tuesday night's Black and Gold scrimmage. 
According to the police incident report, three alleged victims, all male, whose names were not released in the report, were walking east on Elm and were jumped by three or four black males. A 20-year-old male victim was hit two to three times while he was trying to help his friend who was on the ground getting assaulted by the suspects.
The second male victim, also 20, told police he was assaulted while walking with his two friends and that one of the suspects dropped his wallet during the incident. The third victim said he was assaulted while he was on the ground. The wallet belonged to Gant, according to the report.
University police stopped three males who matched the description given by the alleged suspects near 404 Kentucky Blvd., the dorm address where Allen and Gant live. The witnesses identified all three suspects. All three were arrested on suspicion of third-degree assault — a Class C misdemeanor — and released on signature summons.