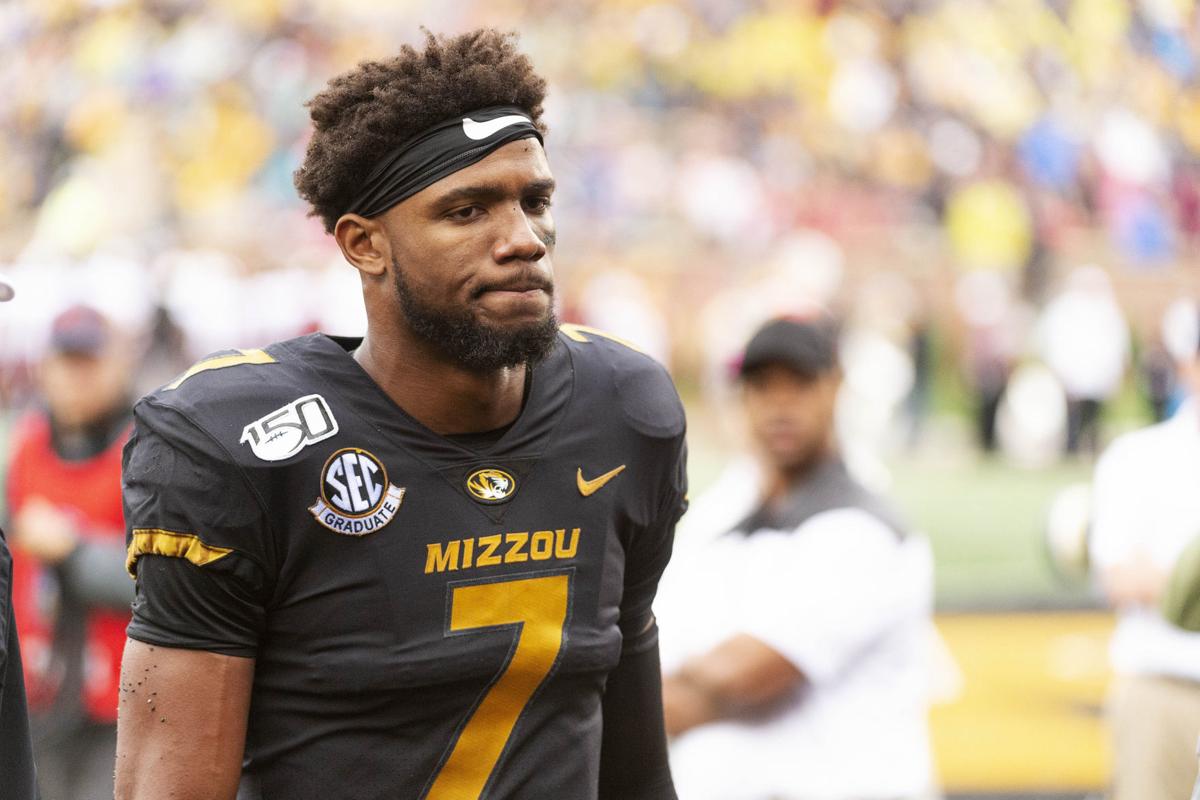 COLUMBIA, Mo. - Don't think you're getting through another day without the latest on Kelly Bryant's status. Missouri coach Barry Odom had another update on the quarterback and his strained hamstring on Thursday's Tiger Talk radio show. The Tigers leave Friday for their Saturday night game at No. 6 Georgia.
"He's made progress every day this week," Odom said. "I think we're going to have to look at it as a game-time decision. And I think the most important thing that you look at (with) those decisions is you really rely on your sports medicine staff and the docs that are trained to do those things. But also you look at (the question), is the student athlete in position to be able to function the way that they need to to participate to play at the level that they need to? That goes back to the hands of the docs.
"But I do feel like he's made really good progress this week and we've still got 48 hours before we play. So we'll have a better understanding as we get a little bit closer."
If Bryant's unavailable Saturday, the Tigers will go with backup Taylor Powell, who stepped in for Bryant when he was hurt this year against Troy and Kentucky.