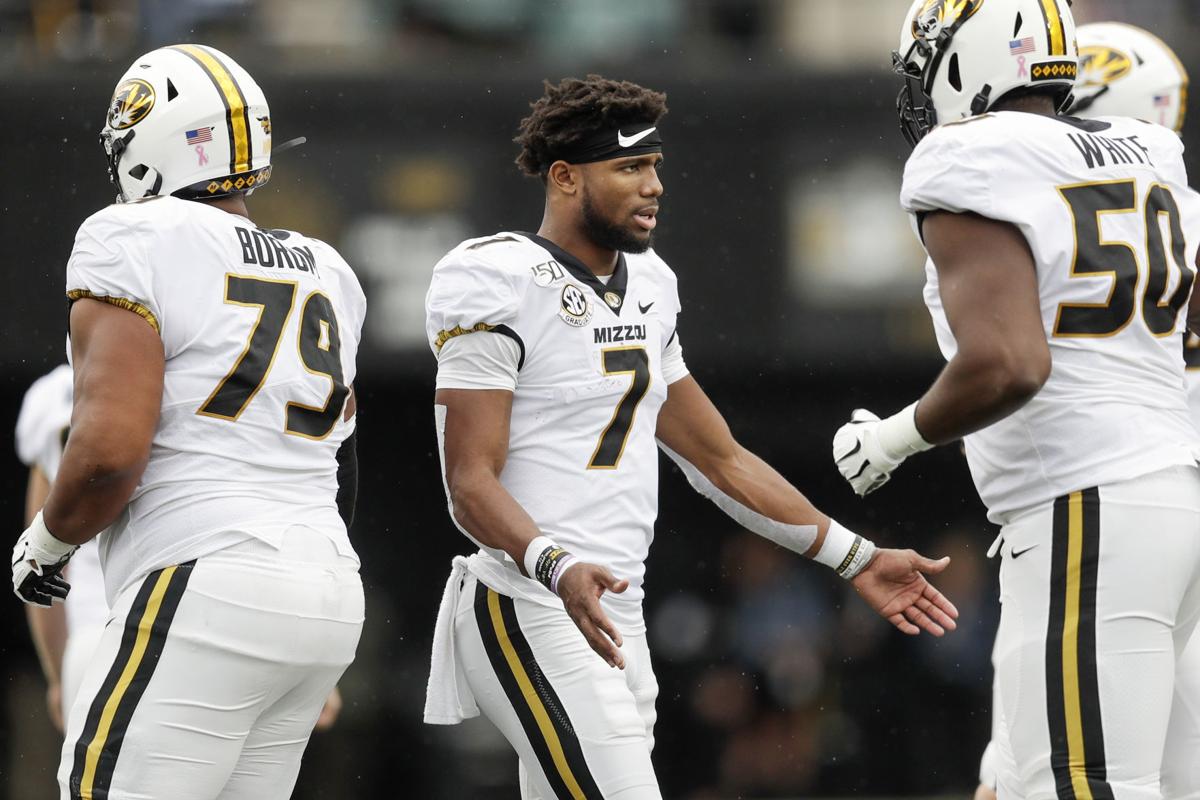 Missouri coach Barry Odom sounded more optimistic about quarterback Kelly Bryant's status for Saturday's game at No. 6 Georgia when he took questions during Wednesday's SEC coaches conference call. Stopping short of saying Bryant will definitely start, Odom's tone distinctly shifted from Tuesday's uncertainty.
But Bryant "took the majority of the snaps with the ones" on Wednesday, Odom said, and was "on track to play" against the Bulldogs. Mizzou (5-3, 2-2 SEC) is a 17-point underdog at Georgia (7-1, 4-1) in the 6 p.m. (St. Louis time) game on ESPN.
"Taylor is working in like he does every other week with the (second-team) reps," Odom said. "We always make sure when we get into game week that our number two quarterback, whoever that is, that they take some meaningful time with the ones because that position is so important and they're always a play away from being the guy that's calling it. This week has been no different.
"I think Kelly is on track to play, and I think he'll play well. Taylor understands that he'll prepare like he has every other week and put us in position where if his number is called we can go execute the offense and do the things we do need to do to play efficiently."
As for Missouri's other major injury this season, Odom shut off any hope that linebacker Cale Garrett could return this season. Last month he underwent surgery for a torn pectoral tendon, ending a season that was trending toward All-American honors.
"Our guys understand that he's not coming back," Odom said. "You can never control injuries, but it was a tough blow to our team. We also understand that's part of (the sport). The next guy has to perform and play well and the 10 guys around him need to up their game. The production that Cale had through five weeks was as productive as any player in college football. I don't think we've ever put the ownership of that has to be automatically replaced by the one guy stepping into that role."
That one guy could be a toss-up this week. Sophomore Cameron Wilkins started in Garrett's spot against Ole Miss and Vanderbilt, but freshman Devin Nicholson got the start against Kentucky. They're listed together with an "OR" on the depth chart this week.
Dave Matter brings you the latest updates from the Mizzou sports scene.