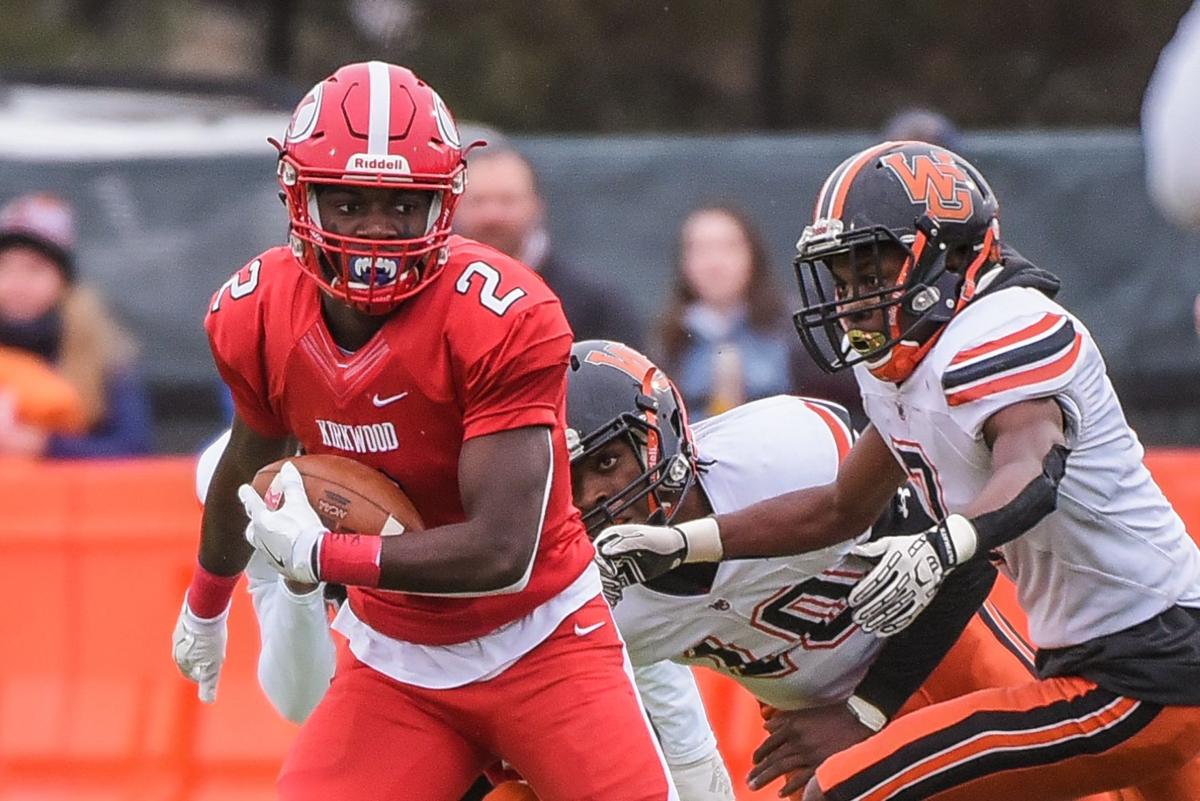 Fourth in a series previewing the Missouri football team's preseason camp under new coach Eliah Drinkwitz. Practices are scheduled to being Aug. 7, pending interruptions caused by the coronavirus pandemic.
COLUMBIA, Mo. — If the Missouri football team indeed holds its first preseason practice on Aug. 7, a handful of players probably will be missing a number on their backs. Don't blame team equipment director Mike Kurowski. He's under orders.
Back in the spring, before the coronavirus shutdown, all Mizzou newcomers wore blank jerseys without numbers. Other rookies since have joined the program this summer. On the team's online roster not a single one of the 21 newcomers has been assigned a number, even graduate transfer wide receiver Damon Hazelton Jr., a player far more established than any returning receiver on the roster.
"Nothing's given, everything's earned and they haven't heard that number yet," first-year coach Eliah Drinkwitz said in March. "They'll earn a number when their position coach and position group determines that they've done enough, whether it's through effort and pride or making plays that they deserve a number. But they don't have a number yet. Nobody new has earned that right yet."
But we certainly know their names.
Drinkwitz spent his first two months at Mizzou building on the recruiting class former coach Barry Odom had started, then added the finishing touches with more high school prospects and transfers. Voluntary team workouts began last month, followed by the start of mandatory lifting and conditioning sessions last week. Next month, the first-year players will strap on helmets and pads with a chance to audition for jobs this fall.
As always with a new coaching staff, never count out the rookies. That was the case four years ago under Odom, whose first Mizzou team leaned on several newcomers, both transfers and freshmen.
This year, Hazelton and Division II graduate transfer Keke Chism should be instant upgrades at wide receiver and figure to push for starting roles. Drinkwitz's staff landed one of the best offensive linemen on the graduate transfer market in Mike Maietti, a three-year starting center from Rutgers. That's a position that could use an immediate jolt of game experience. On the special teams front, graduate transfer Grant McKinniss from Kentucky might step into the punter's role as an SEC Eastern Division import.
The Tigers have a scholarship newcomer at every position unit except tight end and have the most additions at receiver (six) and along the offensive line (four).
Along with Hazelton and Chism, MU's retooled receiver group includes freshmen Jay Maclin (Kirkwood), Kris Abrams-Draine, J.J. Hester and Chance Luper.
While the Tigers needed an instant supply of new blood at receiver, Drinkwitz took the long view along the defensive line. The 2020 roster — in a year Mizzou can only have 81 scholarship players because of NCAA sanctions — features a whopping seven scholarship seniors on the defensive line. Without investments now, the unit would have been depleted beyond 2020.
That's why Drinkwitz called defensive line "my biggest point of concern" coming out of the December signing period.
"You're going to be really thin moving forward," he said, "and especially with the scholarship numbers, it's going to be tricky to in order to work around it. So we definitely needed to sign some guys."
They did, and while freshmen edge rusher Johnny Walker Jr. and freshman tackle Montra Edwards will open camp behind a glut of veterans, junior college transfer Ben Key could become an important contributor at multiple positions. Listed at 6-foot-3 and 285 pounds, the native Australian by way of East Los Angeles College joined the team for spring practices. He had first signed with Mississippi State before the Bulldogs' head-coaching change.
"Ben is like clay in coach (Brick) Haley's hands," Drinkwitz said. "He's got all types of potential, untapped potential, but big, physical, strong suddenness. He's going to be able to hold the point for us whether he plays nose or a four (technique) or five or three."
Sticking on the defensive side, the Tigers added three defensive backs to a secondary that returns what might be the best senior safety tandem in Joshuah Bledsoe and Tyree Gillespie. Defensive coordinator Ryan Walters returns two cornerbacks with starting experience in Adam Sparks and Jarvis Ware but adds an intriguing rookie in freshman Ennis Rakestraw Jr., one of the final additions to the 2020 class. He's a Texas native who spurred offers from Alabama and Texas on the eve of February's signing date.
Of all the freshmen looking to earn their jersey number, Rakestraw might arrive with the highest expectations and a clear path to playing time.
"Obviously Ennis has great length, ball skills . . . transition ability, speed, ability to play man to man, can mix it up in some zone coverage to track the ball down the field," Drinkwitz said. "He's a willing tackler, so we can set the edge we want to play some sort of coverage where he's a primary run stopper. So he provides a lot of position versatility and obviously with his length provides us the ability to play man to man and match up with wide receivers in this conference."
Dave Matter brings you the latest updates from the Mizzou sports scene.