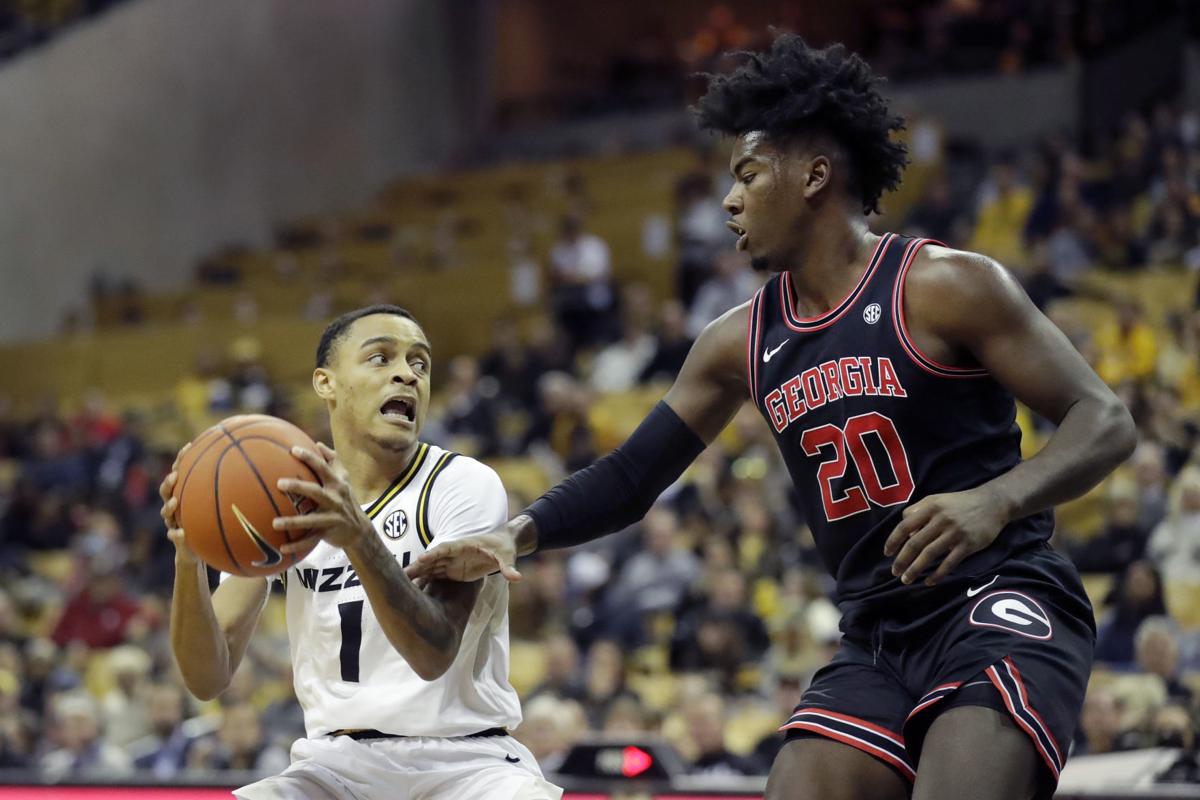 COLUMBIA, Mo. — As Missouri's two best ball-handlers, Dru Smith and Xavier Pinson spent every day of preseason workouts matched against each other.
"Iron sharpens iron," forward Mitchell Smith said after a summer practice. "They're going at it every day."
Lately, as the Tigers navigate around their latest bout with injuries, the two natural point guards are sharing space in the same backcourt. Coincidence or not, the Tigers have shown glimpses of their best basketball of the season.
With Mark Smith sidelined by a lower back injury since halftime of Mizzou's Jan. 28 win over Georgia, Torrence Watson buried in a season-long shooting slump and freshman Mario McKinney off to a junior college, Cuonzo Martin isn't left with many options on the perimeter. Perhaps by default, he's finding some success with Pinson and Dru Smith playing together, with Pinson at the point and Smith on the wing.
The Tigers (11-13, 3-8 Southeastern Conference) relied heavily on the combo in last Saturday's overtime win over Arkansas, with Pinson and Smith playing 41 and 39 minutes, respectively. Pinson never shifted out of attack mode and finished with 24 points and seven rebounds. They rarely came off the floor Tuesday at No. 25 Louisiana State, a game Mizzou lost by four but led for 33 minutes.
"It speeds the game up a little bit for us because either one can get the ball and go," teammate Javon Pickett said. "They're getting up the floor, being able to get to the basket, facilitate, find people for open shots. They're really good finishers around the basket. They can knock down those shots and they can make the perimeter shot, so it's been good so far. I like it."
Mark Smith has missed the last four games with a lower back injury and isn't expected back for Saturday's 5 p.m. game against No. 11 Auburn (22-2, 9-2) at Mizzou Arena. Martin doesn't think center Jeremiah Tilmon will play either. He's missed 10 of the last 11 games with a stress fracture in his left foot.
"I'm not 100 percent, but I don't think they'll play tomorrow," Martin said Friday.
Tilmon's situation remains a bit of a mystery. He played 12 minutes off the bench at Texas A&M on Feb. 4 and a few days later said his foot felt about 80 percent recovered. Since making those comments on Feb. 6, he's yet to play a minute in a game.
Asked Friday if Tilmon suffered a setback after the Texas A&M game, Martin said, "I assume so, because he felt good in the game. That's more his call. He felt good about it (at Texas A&M). After that he said he was a little sore and we went from there."
Dru Smith has joined them in the training room while recovering from a sprained ankle but hasn't missed any time on the floor in games. Martin decided to hold Smith out of Thursday's practice but expects the team's leading scorer to play Saturday.
During the SEC Network broadcast of Tuesday's game, analyst Andy Kennedy said Martin told him Smith's ankle injury was as bad as the injuries that have sidelined his teammates. Asked about that comment Friday, Martin pushed back some.
"I'm not sure if that's necessarily the case," he said. "Dru's battling. You can see that out on the floor. That's understood. Mark obviously has a serious injury. Jermiah has a serious injury. … We kept (Dru Smith) out of practice yesterday. We don't do a lot this time of year anyway, but he practiced today and he'll be ready to go tomorrow. All guys' (injuries), they're all serious."
Despite the ankle injury, Smith was a major reason the Tigers nearly toppled LSU. He finished with 20 points, four assists and three steals. At times wincing in pain, he came out for a breather in the first half for 2 minutes and 6 seconds and sat for all of 30 seconds in the second half.
"I think I'm fine," he said Friday. "I think yesterday was just to give me a little extra day of rest. … Honestly, (I) just try to play normal and just try not to worry about it. If it's going to hurt, it's going to hurt at the end of the day."
"Dru's one of the tougher players that I've ever played with," center Reed Nikko said. "Dru goes through a lot every day. You can see it just in his style of play. He wants to be in the paint. He wants to be at the basket. We have a lot of respect for what he's playing through right now."
"He's one of those guys," Martin said, "(who asks), 'Can it get any worse? No? OK, let's go.'"
As long as his foot stays attached to his lower leg, it appears Smith will stay in Martin's suddenly potent backcourt. For now, the ball's in good hands, times two.
"Two experienced ball-handlers, two guys that are good drivers, good decision-makers also guys that can make shots," Martin said.
"They move your offense because they can make plays. … We need them to be aggressive. We need them to look for offense more. And that opens up other parts for the other guys."
---
Matter's Mizzou Quick Hits
MIZZOU ARENA TOO BIG?
COMMENT: What is the seating capacity for Mizzou Arena? I have noticed a few of the arenas in the SEC are smaller. Auburn had a sell out with 10,500 fans. If we had a smaller arena and drew 8,000 fans it would look like an  almost-full arena. The emotion and the excitement would be like you see at other SEC home games.
MATTER: Capacity is 15,061. It's too big. I understand why they built it so big at the time back in the early 2000s, but that was before every game was televised and fans had less incentive to attend the games in person. The crowd for the Arkansas game was in the 11,000s and it was the biggest and loudest of the year by far. It wasn't at full capacity but it was a great environment.
Here are the capacities for the 14 SEC arenas:
Tennessee 21,678
Kentucky 20,545
Arkansas 19,368
South Carolina 18,000
Alabama 15,383
Missouri 15,061
Vanderbilt 14,316
LSU 13,215
Texas A&M 12,989
Florida 12,000
Mississippi State 10,575
Georgia 10,523
Ole Miss 9,500         
Auburn 9,121
I've covered games in all 14 buildings. Auburn is the smallest and of the loudest with one of the best atmospheres. Auburn and Ole Miss built new arenas and were smart to build them smaller. At Auburn especially they pack them in, get the students close to the floor on the sideline and the place is bonkers with only 9,000 in the house.
HOOPS HOPE FOR 2021?
COMMENT: I thought when Cuonzo Martin was hired it was a great hire. I now am worried that he may not be able to recruit well enough to become competitive with the rest of the SEC. When you look at only two openings next year it seems as though Mizzou will be lucky to finish at .500 unless the returning players make great strides in improving.
MATTER: There are obvious reasons to be concerned about recruiting after some recent misses, especially in the local region. As of today, there will be only one open spot to fill for 2020-21 scholarships. There could be more if some players decide not to come back for next season. That's always a possibility. But the bulk of this team should be back next year and the future will hinge on those players developing.
It's fair to say this staff has developed some guys into more productive players. On this team alone, Reed Nikko and Mitchell Smith are having by far their best college seasons. It's not there every game, but Pinson and Pickett have been more productive in stretches than they were last year. Watson has been less productive, without a doubt. Mark Smith's shooting percentage has fallen. Tilmon has essentially missed half the season and wasn't showing great progress before the injury.
In previous seasons, Jordan Geist and Jordan Barnett had their best seasons under Martin. He's shown that he can develop players - not every player, and not to the level some might have expected, and not enough to offset some recruiting misses. But this team has shown some growth.
TILMON BACK NEXT YEAR?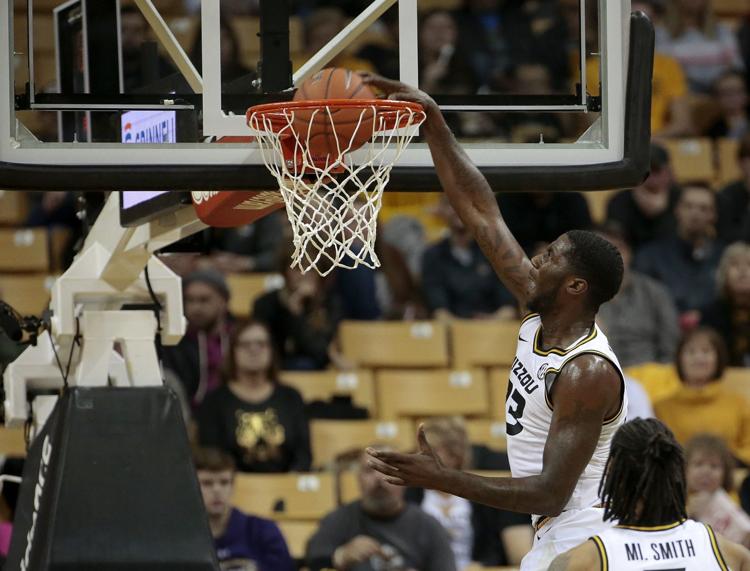 QUESTION: Gut feeling, Jeremiah Tilmon is on the team next year or no? We seem to get a senior-season surge from our centers (Rosburg, now Nikko). If Tilmon could do like those guys in a senior season, he could be unstoppable.
MATTER: I'm more skeptical about Tilmon being "unstoppable" than I am about him returning next year. Nikko has put together some strong games, and he deserves a lot of credit for that. But he's been a role player and backup his whole career. I think he's made strides lately because he's confident and comfortable with this new role.
Tilmon has been a starter since he stepped on campus, so expecting him to make a major leap as a senior seems based more on hope than logic. I don't want to speculate on Tilmon's future. He really wanted to enter the draft last year so he could get the NBA workouts for the feedback. He told me in the spring that he wouldn't have a problem coming back to MU if the feedback suggested he return to school. With a young son back home he has a motivating factor to start earning money. Will that impact any decision he makes this offseason? I would think so. But his health will be a factor, too.
We'll see what he has to say when the season's over. I can't imagine he's decided already. His focus has been getting his foot in shape.
WALTERS TO BOULDER?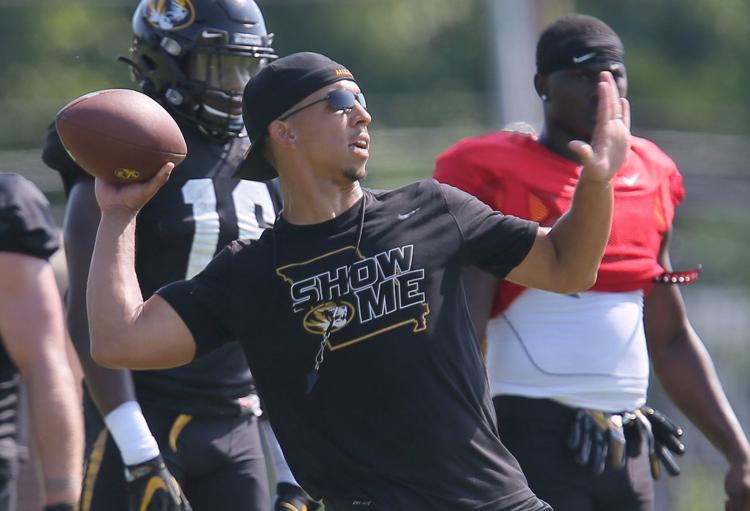 QUESTION: How serious of a candidate is Ryan Walters for the Colorado football head-coaching job?
MATTER: I don't know what Colorado is thinking, but I'd be surprised if he's at the top of the list just based on his experience. He's had one good year as a defensive coordinator. I would think CU might have concerns about how he'd be able to build a staff this late on the calendar. I imagine he'd be a much better candidate at Colorado down the road once he's spent more time and had more success as a coordinator.
But if you're Walters, you have to listen when your alma mater comes calling. The top names being reported as candidates are all Colorado graduates: Walters, Eric Bienemy and Vance Joseph. That tells me Colorado feels spurned by Mel Tucker and wants a coach who'll be committed long-term to the school. That might be an overreaction on CU's part. Get the best candidate, not necessarily the guy who loves the Buffs the most.
(Mizzou has hired a couple "True Sons" in past years over more qualified candidates and we know how that worked out.)
COMPETITIVE WON'T CUT IT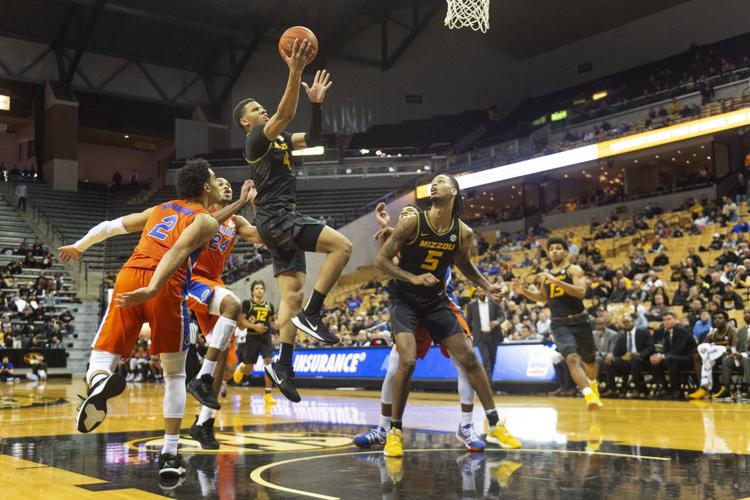 QUESTION: The basketball team should be better than 'competitive'! We always accept 'competitive'. Time to move on to 'winning' and being in the talk for Top 25. Year 3 should be that. It's not.
MATTER: This season has been a disappointment based alone on the team's expectations. Martin thought he had the talent to challenge for the SEC and make the NCAA Tournament. I, too, figured this team would be closer to making the big bracket than last year. 
There is ample evidence around the league that teams can make progress beyond a coach's third season. 
Bruce Pearl's first three SEC records at Auburn: 4-14, 5-13, 7-11. 
Frank Martin's first three SEC records at South Carolina: 4-14, 5-13, 6-12. 
Now, I'd say those coaches' track records suggest they're better coaches than Cuonzo — though Frank Martin has just one NCAA tourney appearance in eight years at USC, albeit a Final Four run — but they're both perfect examples of coaches who stepped into crummy situations and made them better over time. 
Nobody at Mizzou has placed being competitive as the standard. Jim Sterk makes it clear he wants top 25 programs in all his sports. But you have to be competitive before you can compete for championships. Another sub .500 season is going to be a tough sell, but Martin will get a fourth season to show more progress.
TO TIMEOUT OR NOT TO TIMEOUT?
QUESTION: Mizzou hit a shot to cut LSU's lead to 3 with 2.9 sec left on the clock Tuesday night. We had a timeout. Why didn't Cuonzo use it to set up his defense to try to force a turnover to give us a chance? I know it was a small chance, but you never know. I thought it was an obvious coaching mistake on his part.
MATTER: I wasn't at the game and didn't have the chance to ask Martin about the decision after the game — I'll get a chance to talk to him Friday — but I thought LSU inbounded the ball before he could have had a chance to call a timeout. To play devil's advocate, if you call timeout to set up your defense you also give Will Wade time to set up an offensive play or design a way to get the ball to his best free throw shooter.
Also, there might not have been anything to change with Mizzou's defense that a call from the sideline can't fix.