SACRAMENTO, Calif. — A Missouri basketball season few expected to last this long ended more bitter than sweet on Saturday.
A 78-63 loss to Princeton in the second round of the NCAA Tournament denied the Tigers a berth in next week's Sweet 16 and instead ended a remarkable debut season for coach Dennis Gates and his team.
Hoping to reach the Sweet 16 in Louisville to face either Baylor or Creighton, the Tigers (25-10) will have to settle for a season that reached heights beyond anyone's expectations outside of Gates' locker room. Picked to finish 11th in the Southeastern Conference's preseason poll, Mizzou finished fourth, earned its highest NCAA Tournament seed (seventh) in more than a decade, and toppled six nationally ranked teams.
Embracing the underdog role all season, Mizzou suffered its first loss as the favorite on Saturday, and with the defeat, it ended the one-and-done careers of four players who joined the Missouri program last summer as transfers: starters D'Moi Hodge and DeAndre Gholston and co-captains Tre Gomillion and Ben Sternberg. Saturday's game might have also been the Mizzou finale for beloved All-SEC forward Kobe Brown, who could opt to turn professional or return for a fifth year of eligibility.
But the Tigers never looked comfortable or seized control of Saturday's game at Golden 1 Center against the Ivy League tournament champions. No. 15 seed Princeton (23-8) stunned No. 2 seed Arizona here two days earlier by pounding the glass against the Pac-12 powers and did more of the same Saturday, finishing with a 44-30 rebounding edge.
Princeton's Blake Peters, a backup guard and the grandson of two Mizzou graduates, sparked Princeton's second-half surge with five 3-pointers. Ryan Langborg paced Princeton with 22 points.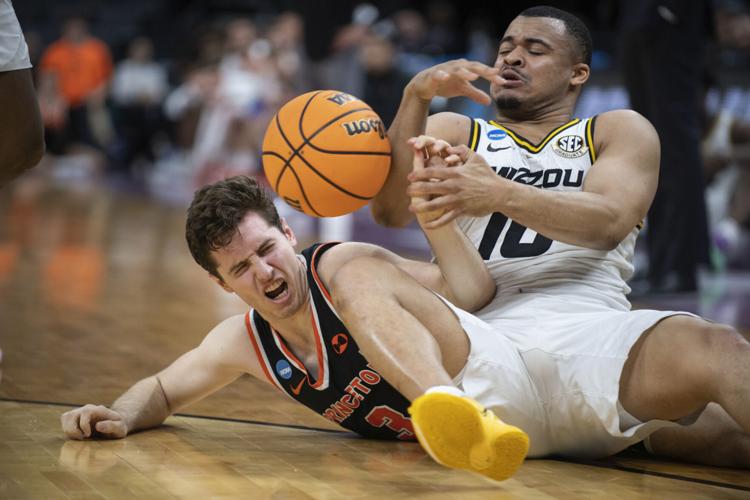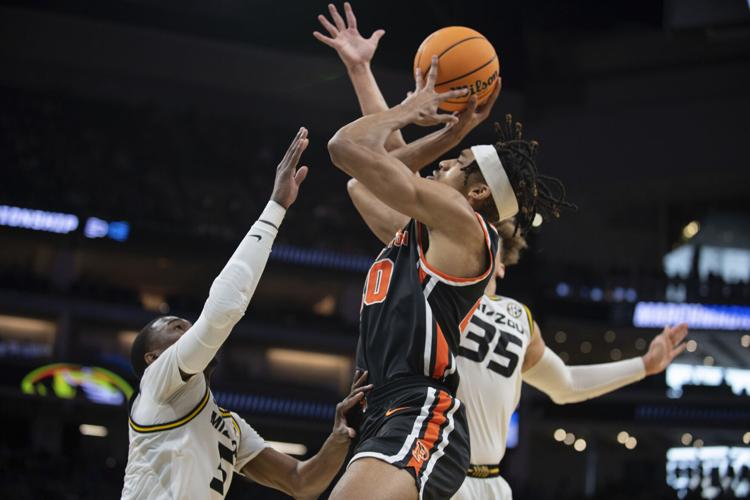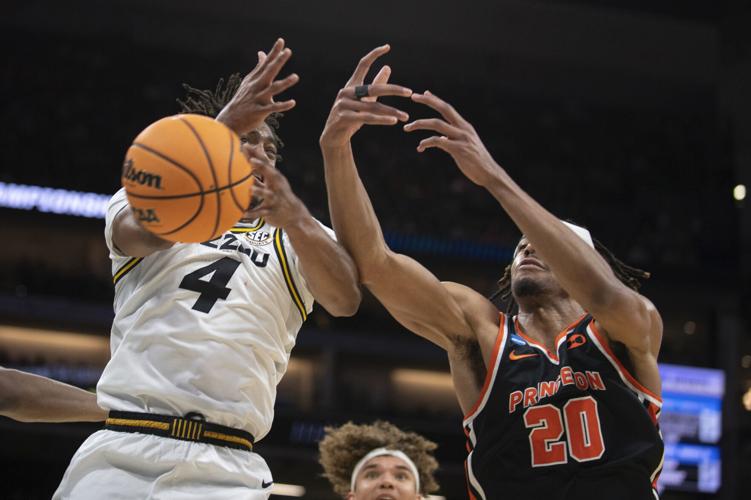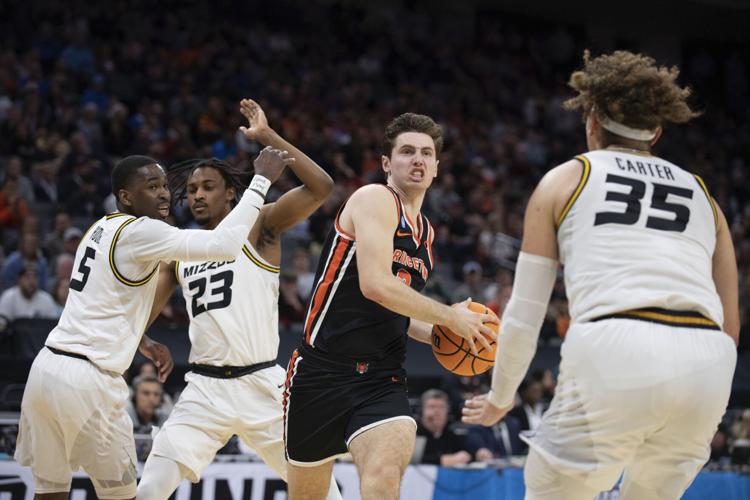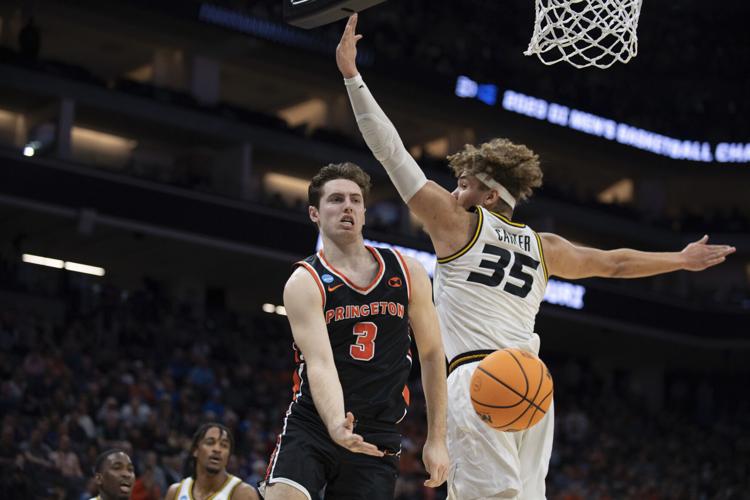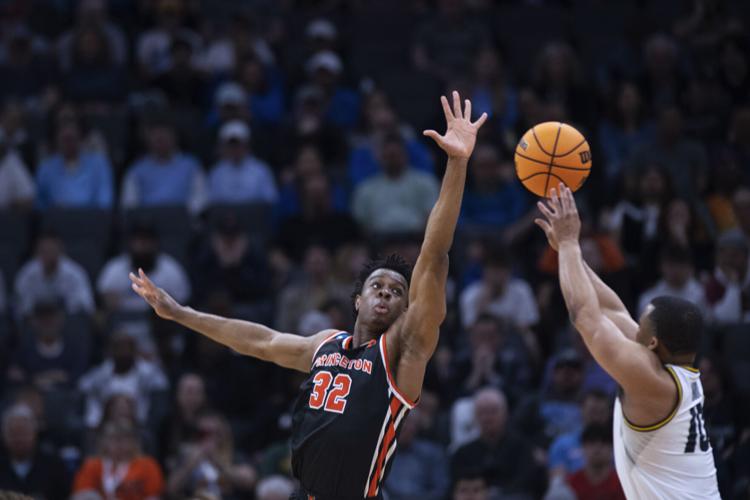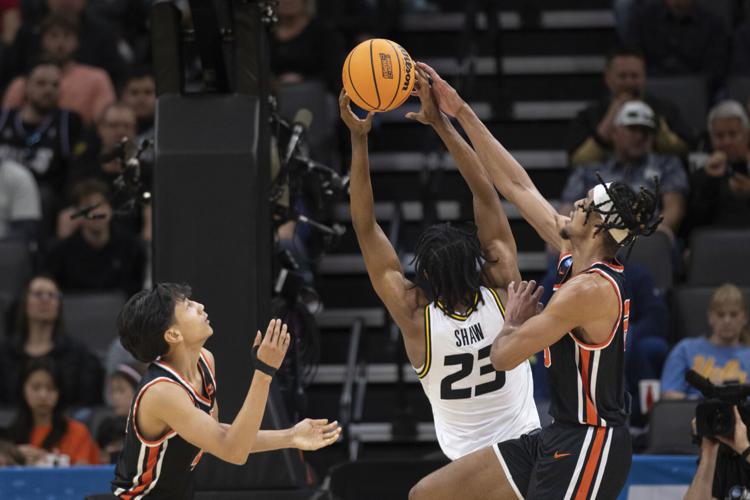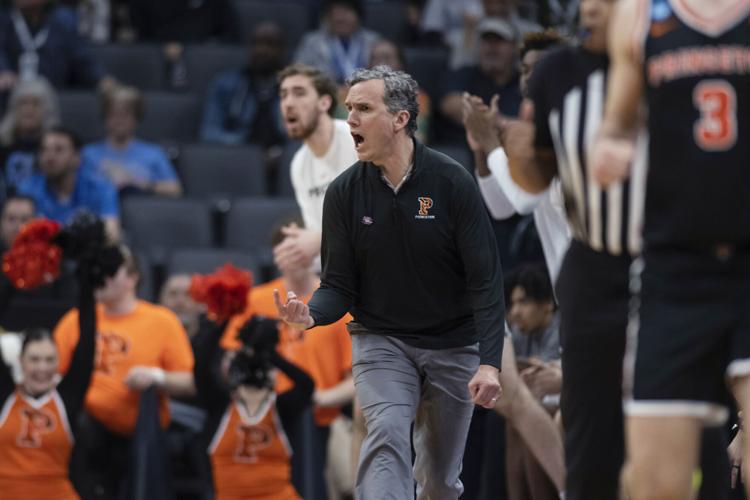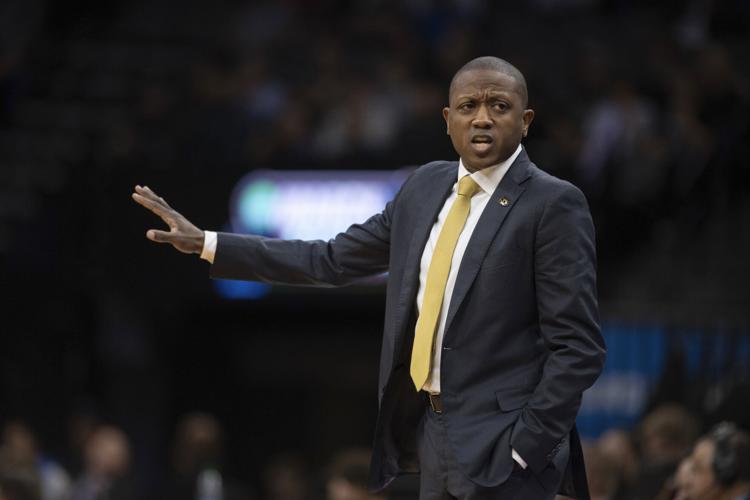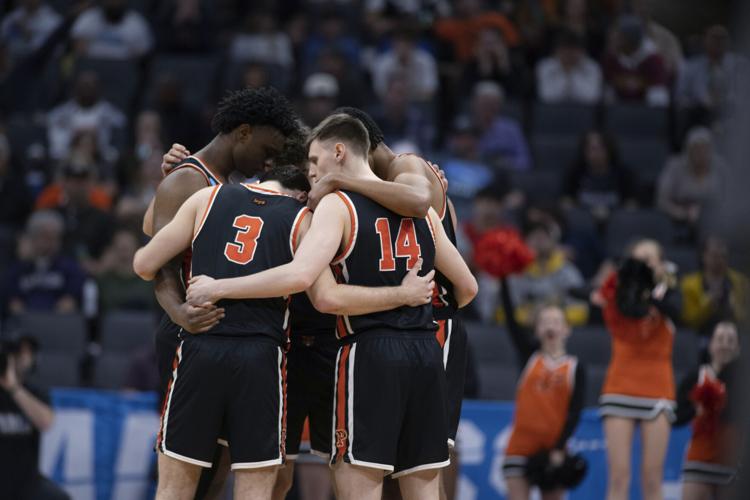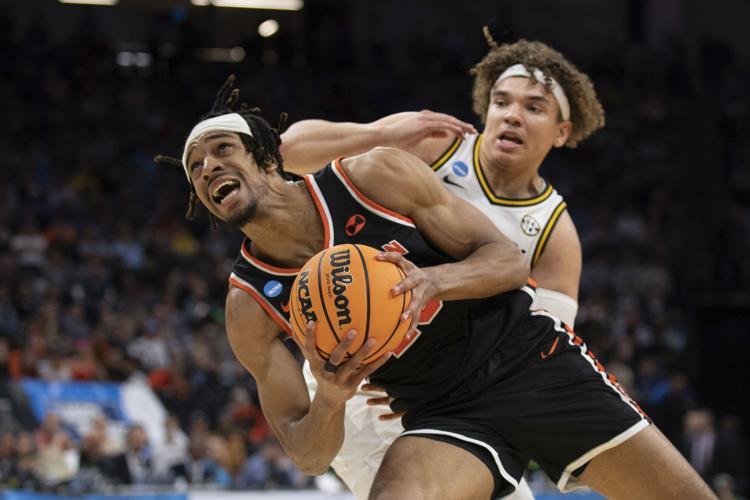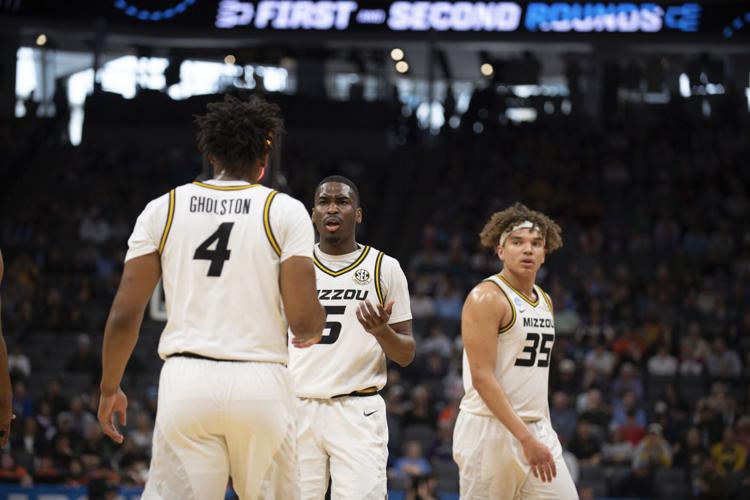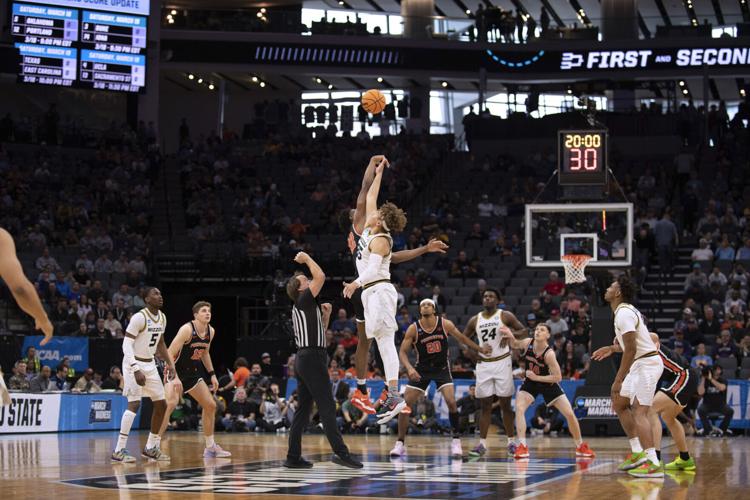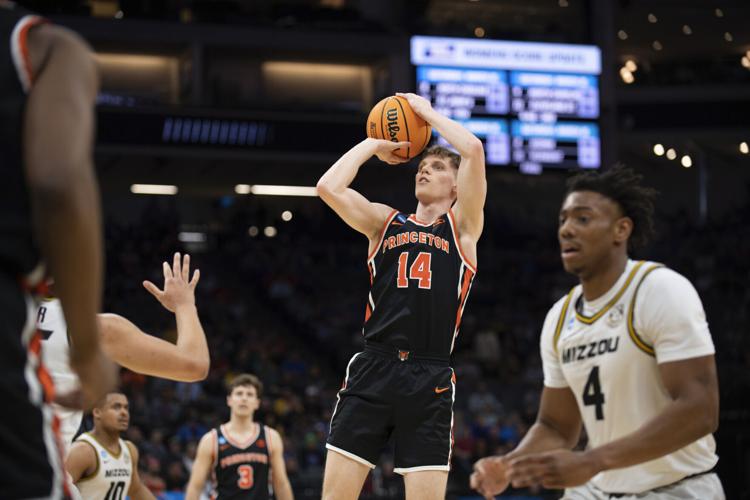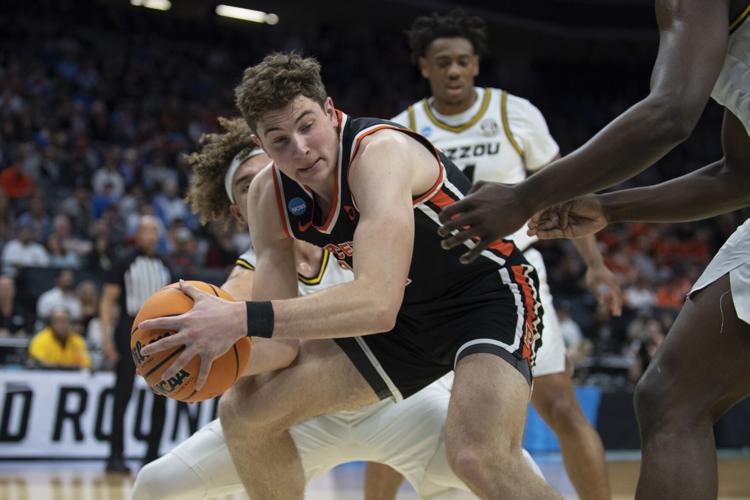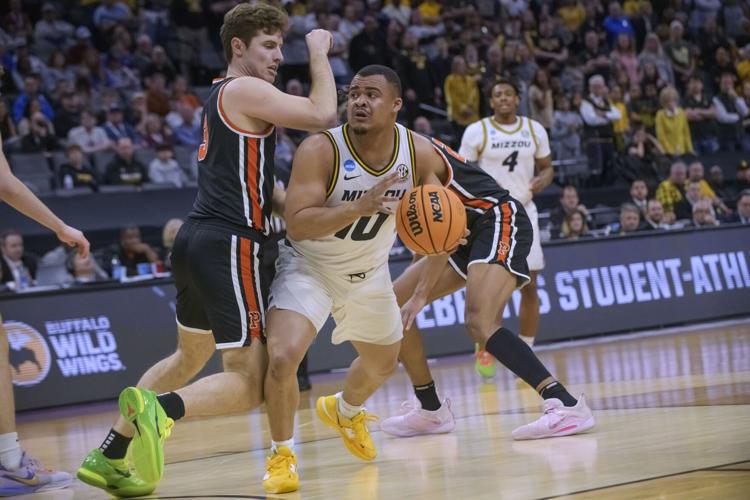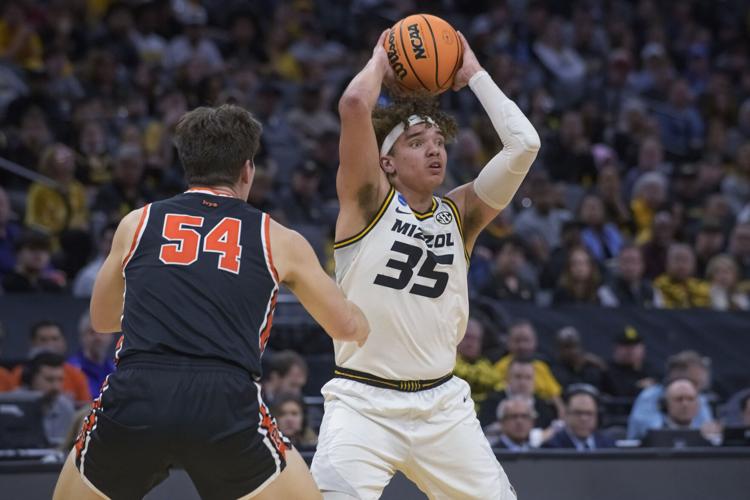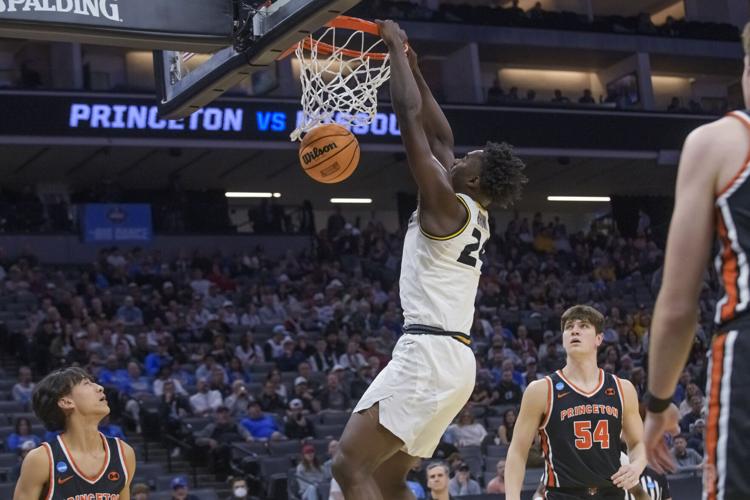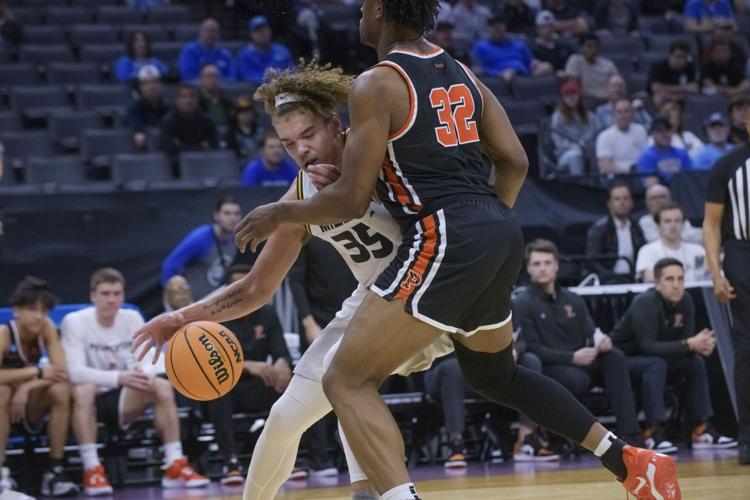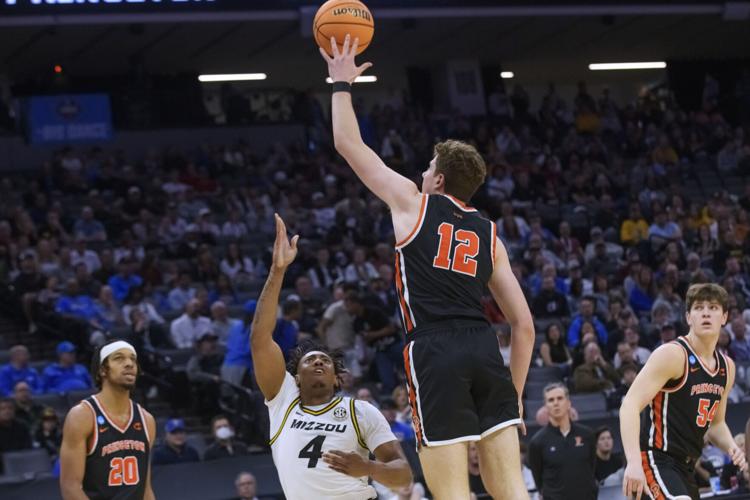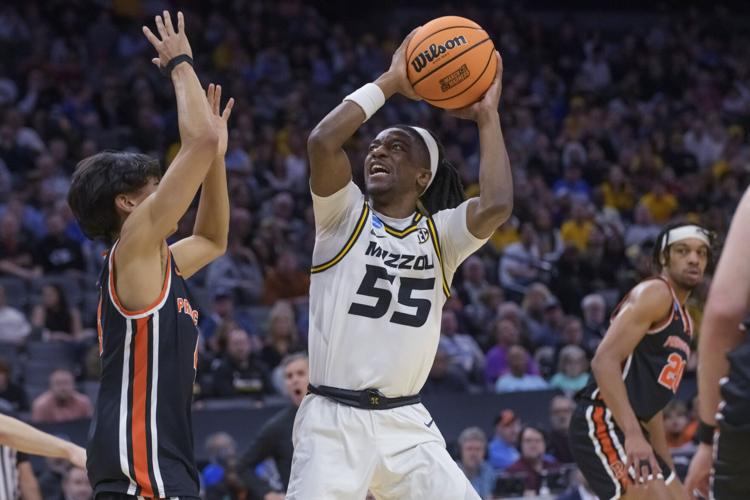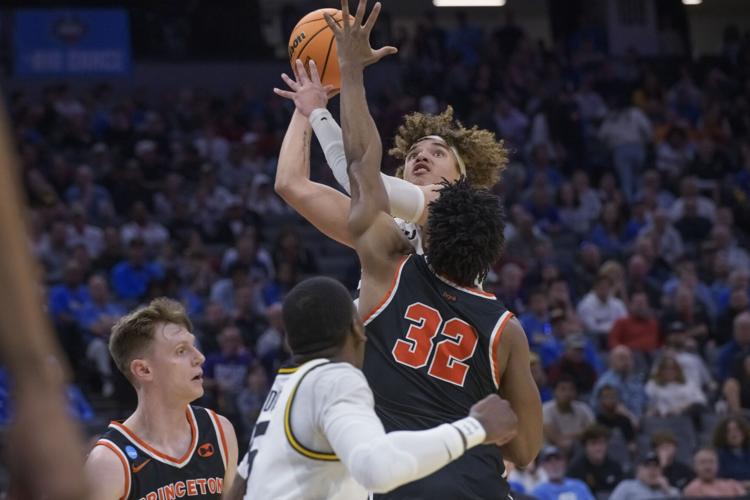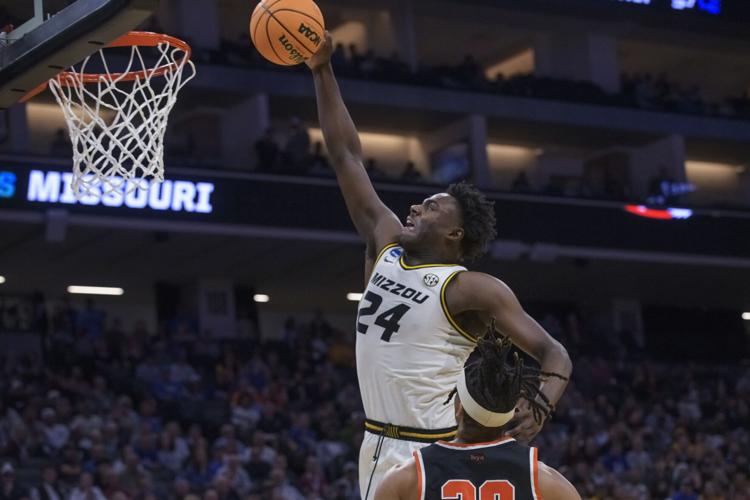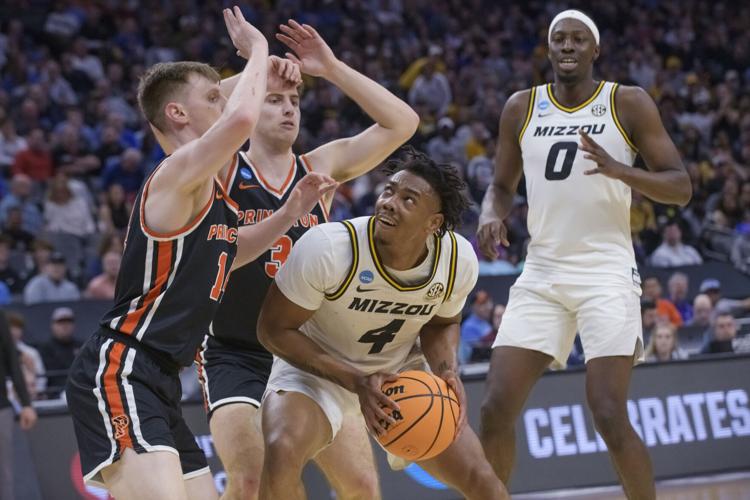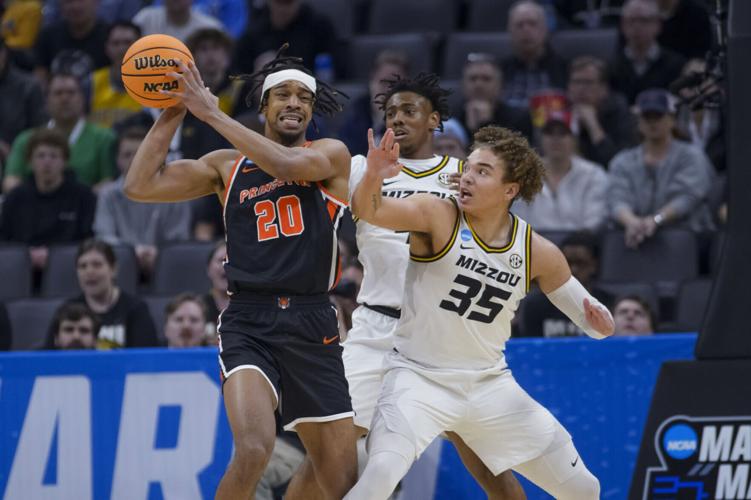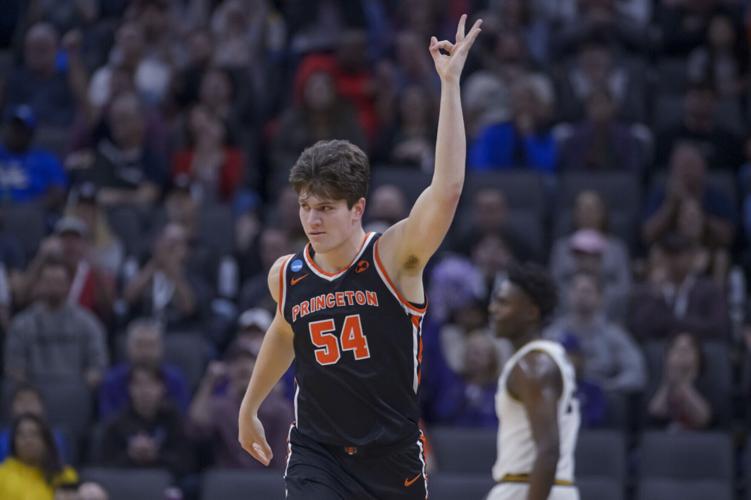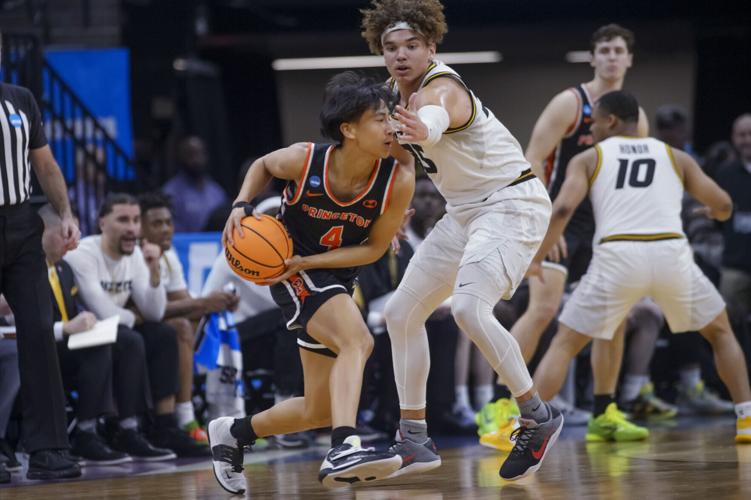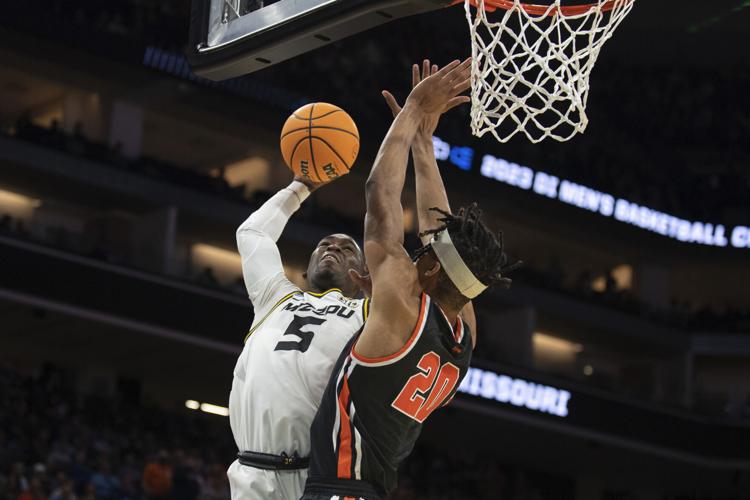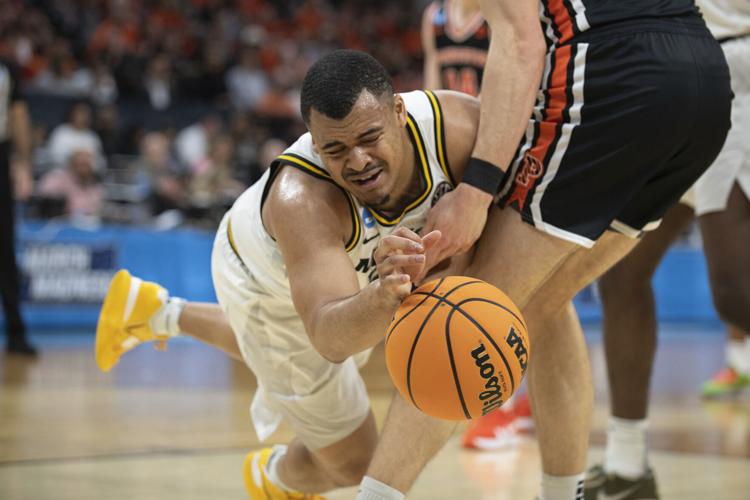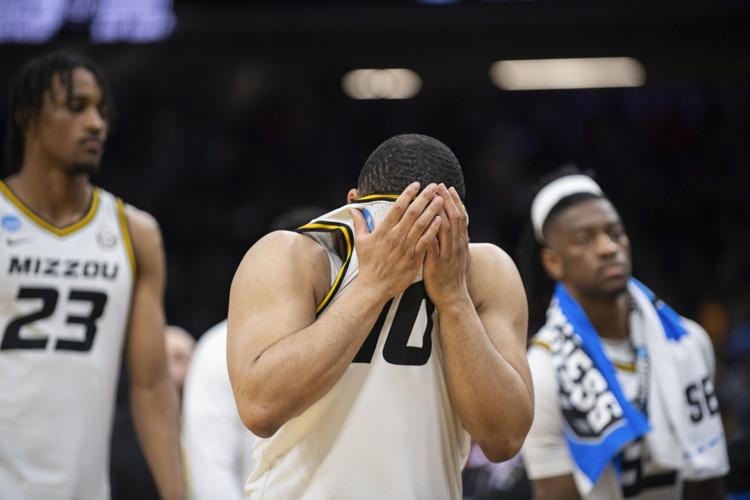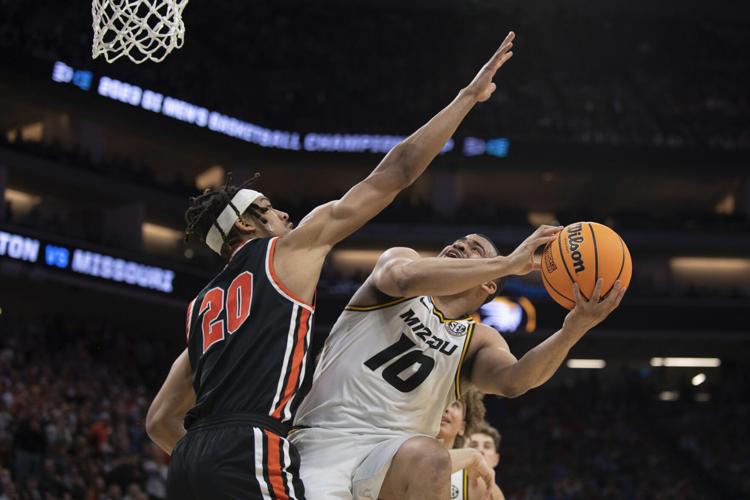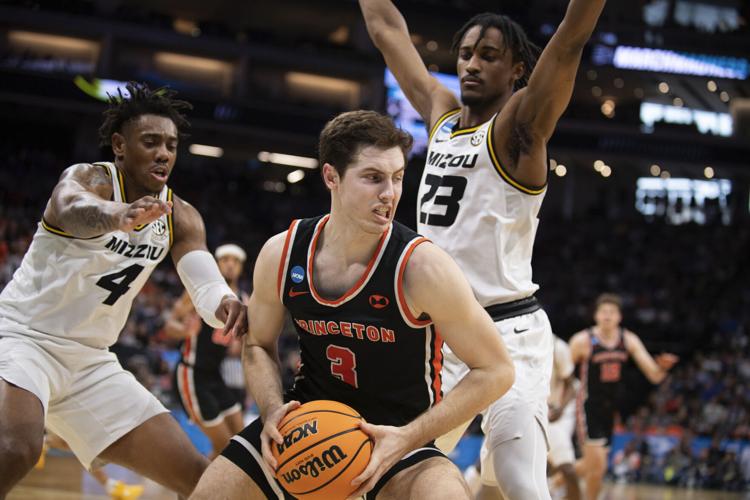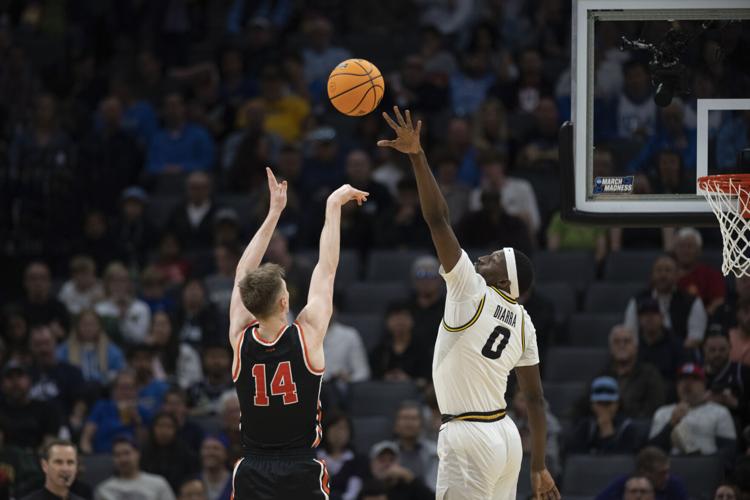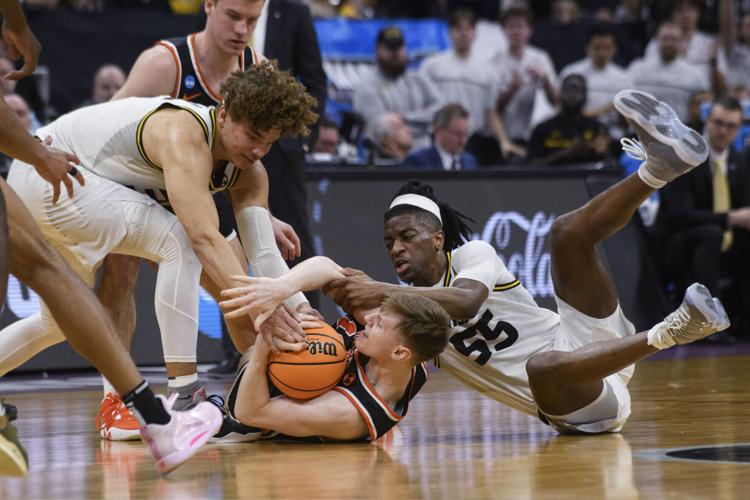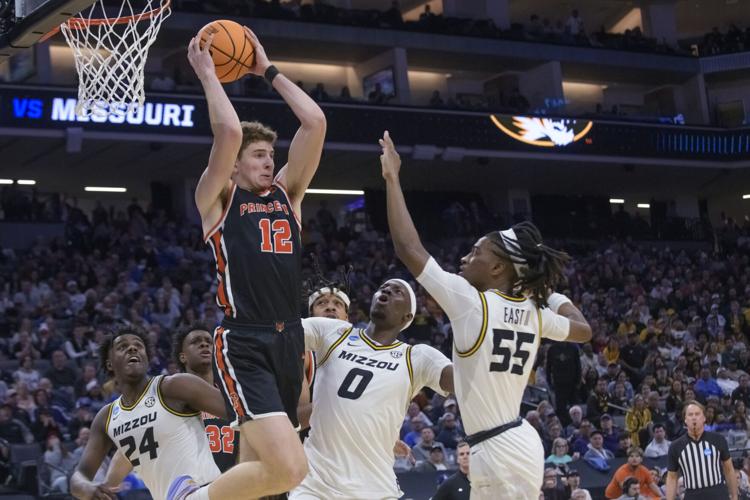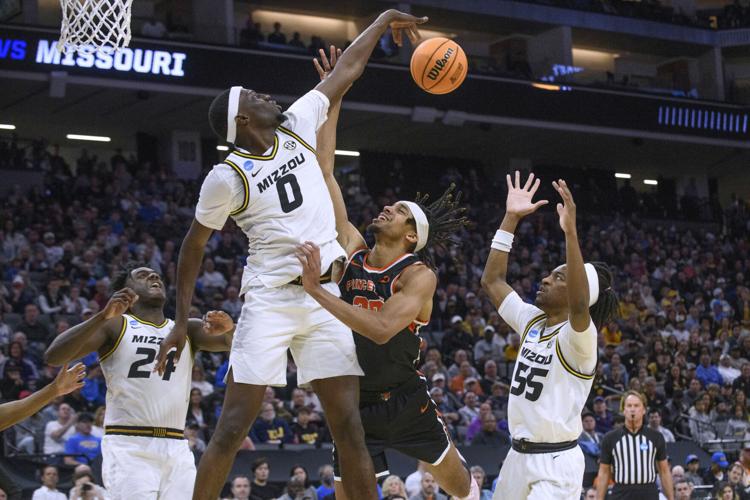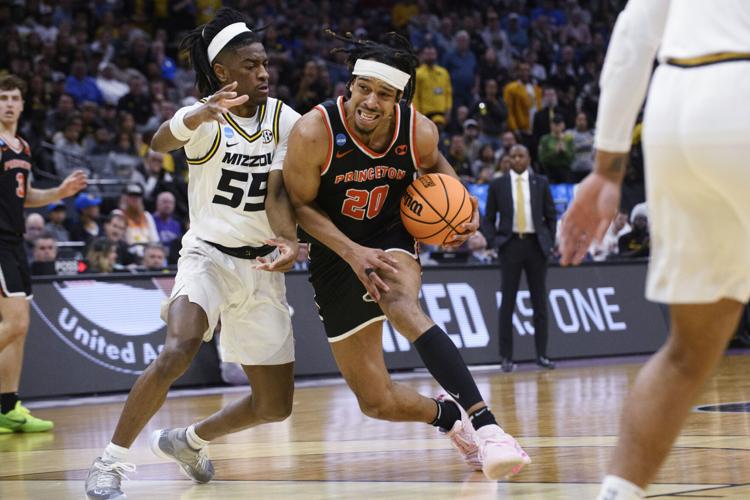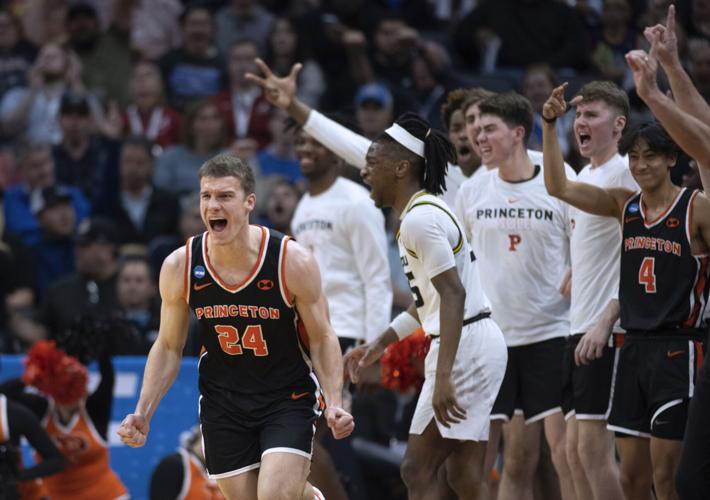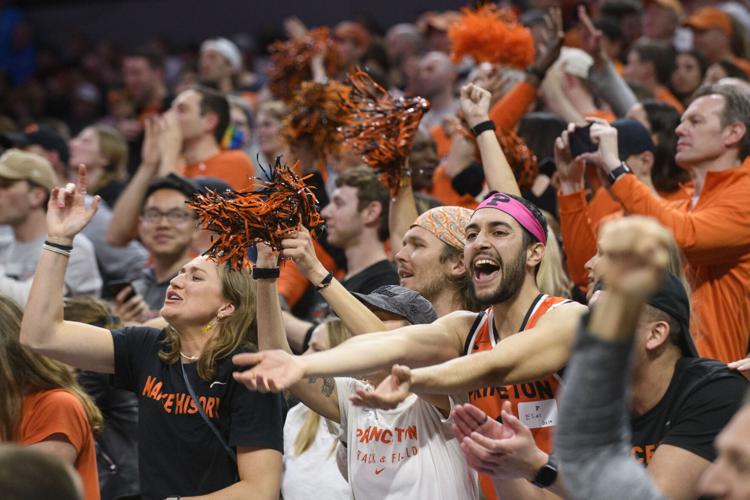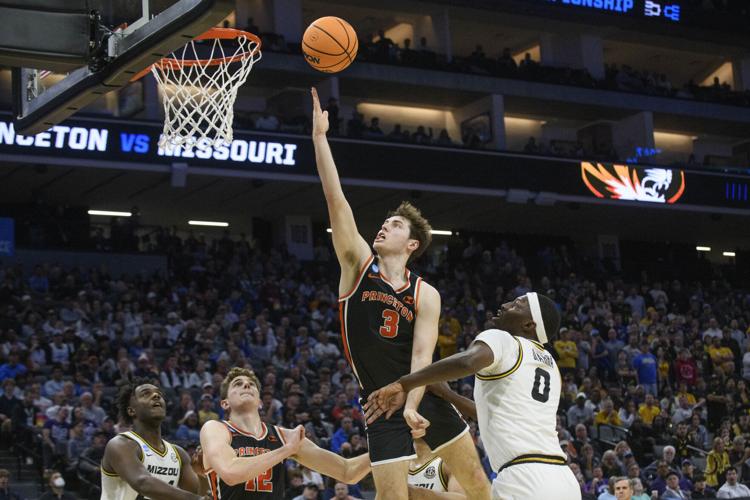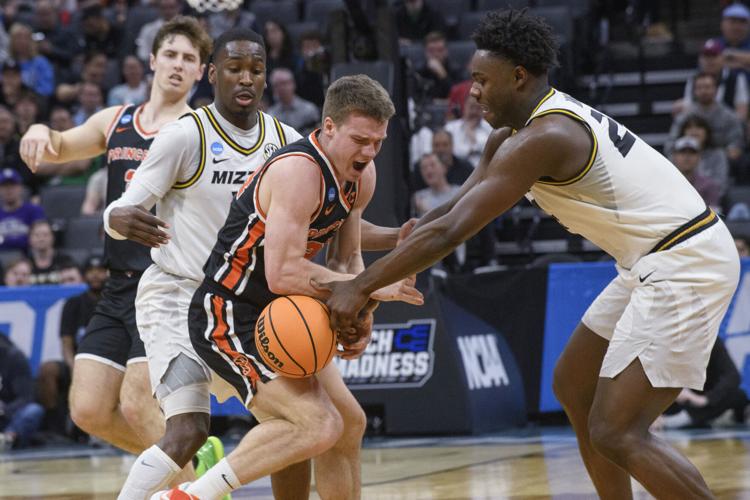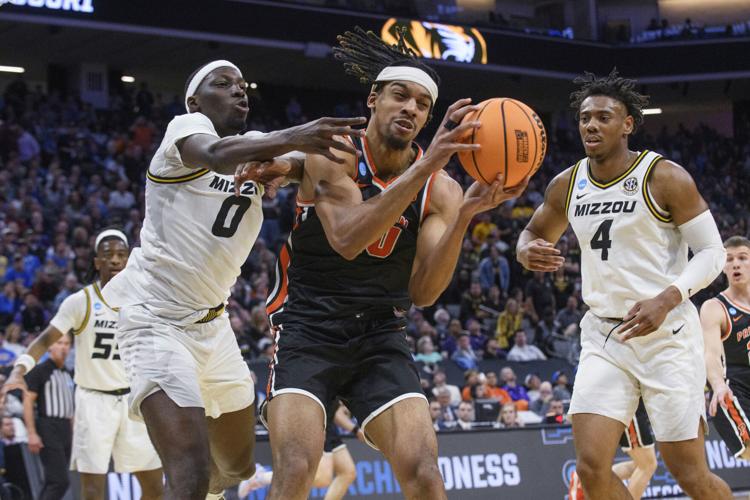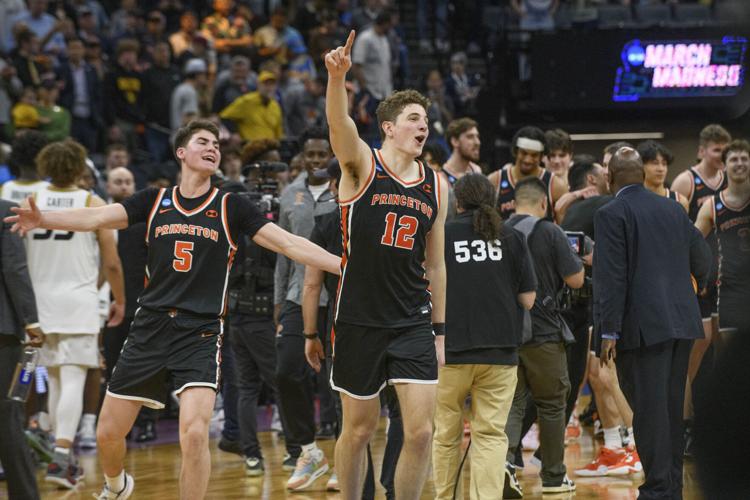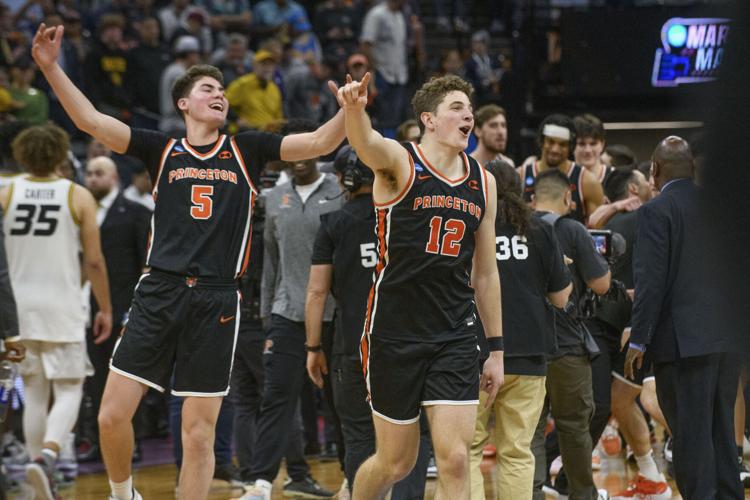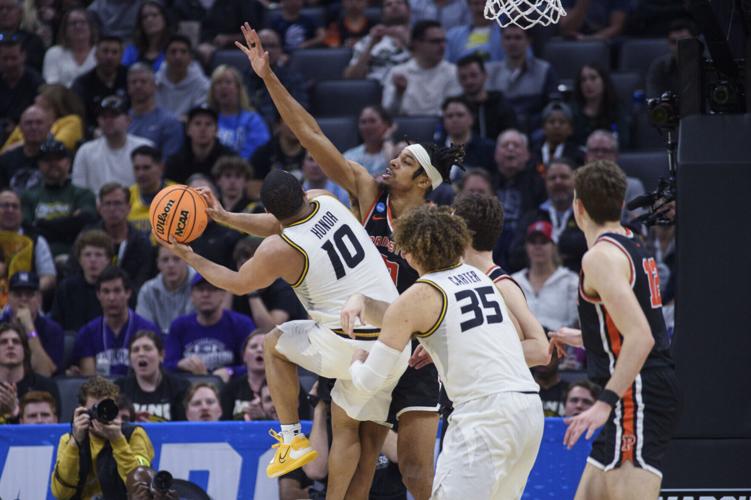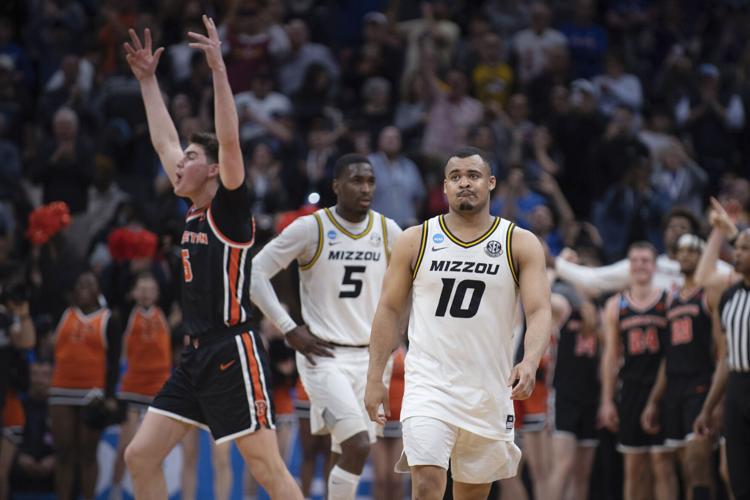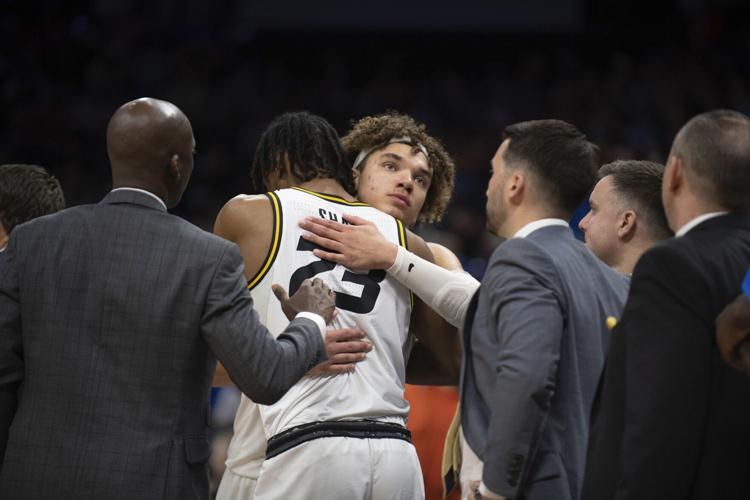 A look at Mizzou vs. Princeton basketball in March Madness tournament on March 18, 2023
Here is a look at Missouri vs. Princeton men's basketball in the March Madness NCAA Tournament second round on Saturday, March 18, 2023. 
Mizzou's Brown struggled to get going early against Princeton's barrage of double teams and finished with 12 points. Hodge, MU's second-leading scorer and hottest player down the stretch, struck his head on the floor early in the second half and never became an offensive factor, scoring just two points. Gholston led MU with 19 points, while Noah Carter added 14.
Mizzou came out flat early and watched Princeton get open look after open look on the offensive end with little disruption to its rhythm and passing. MU trailed at each of the four media timeouts in the first half.
It only got worse for Gates' Tigers. Mizzou missed 10 of 11 shots midway through the half, going scoreless for more than three minutes heading into a much-needed timeout after a Zach Martini 3-pointer pushed Princeton's lead to 24-14.
Mizzou went to a zone defense on a late possession, but Langborg carved right through the Tigers to beat the shot clock on a layup for a 31-19 lead.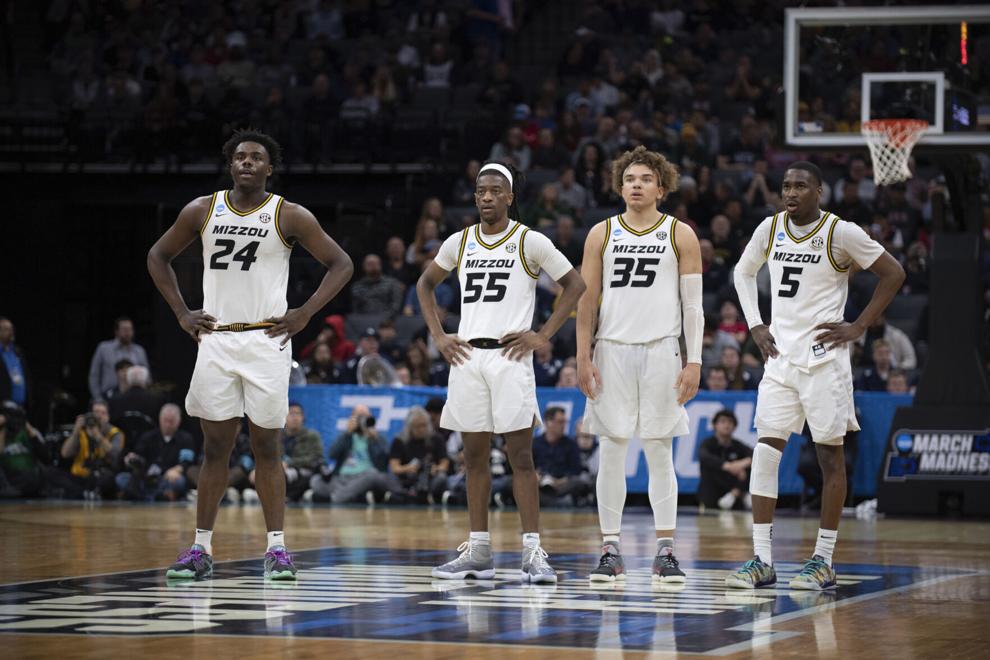 But Mizzou finished the half with a jolt. Nick Honor beat the shot clock with a corner 3-pointer, then on the half's final possession, Sean East II sank a baseline jumper at the final buzzer, trimming Princeton's lead to 33-26 at the break.
The officials swallowed their whistles for most of the half, calling only four defensive fouls on Princeton on MU's 28 possessions. But Mizzou couldn't finish through contact inside, missing six of seven layup attempts at the rim as Princeton outscored MU in the paint 18-8. Princeton also controlled the boards through most of the half, taking a 21-14 edge into halftime.
Mizzou got within five points of the lead with a quick Brown bucket to open the second half, but Princeton came right back with a 7-0 reply. In the process, Mizzou lost Hodge when he soared to the rim for an offensive rebound but cracked his head on the court as he landed. With 16:48 left in the half, Hodge headed to the bench where he stayed until the 9:25 mark.
By then, Princeton was back up 10 after two straight 3-pointers by Peters and the onslaught only continued from there.