Quick Hits: Matter on Mizzou sports
Rounding up the hot topics from Mizzou beat writer Dave Matter's weekly chat.
BARRY ODOM: MAN OF THE PEOPLE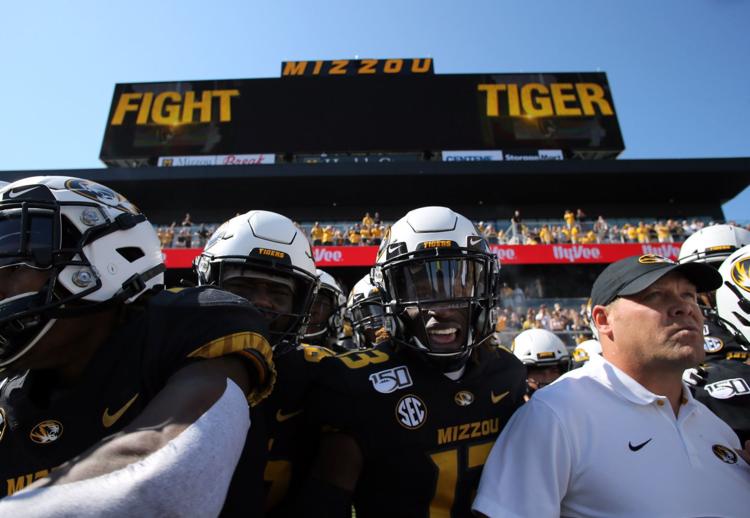 QUESTION: Barry Odom seems to be far more verbal this year with his praise of fans coming to the games. Do you think he has truly noticed some difference from past years or is it a calculated attempt to get more fans in?
MATTER: He is fully engaged in drawing more fans to games. He gets it. He is well aware of the attendance decline, not just at Mizzou but nationally. Obviously that decline has been sharper at Mizzou since 2015, and Odom understands that. Each of the last two Fridays he's gone on campus for a pep rally to talk to students about coming to the game. He saluted the students who stuck around for the entire SEMO game late Saturday night. 
You can view this cynically and point out that Odom is the only SEC head coach with a contract clause that pays him a bonus for season ticket sales. But more important, he understands the value of having a sold-out crowd at his back on game days. He understands the financial implications of having a bigger crowds at home games. A lot of coaches distance themselves from those factors and just coach their team, but Odom sees the big picture. 
SOUTH CAROLINA EMERGING AS REAL RIVAL FOR MIZZOU?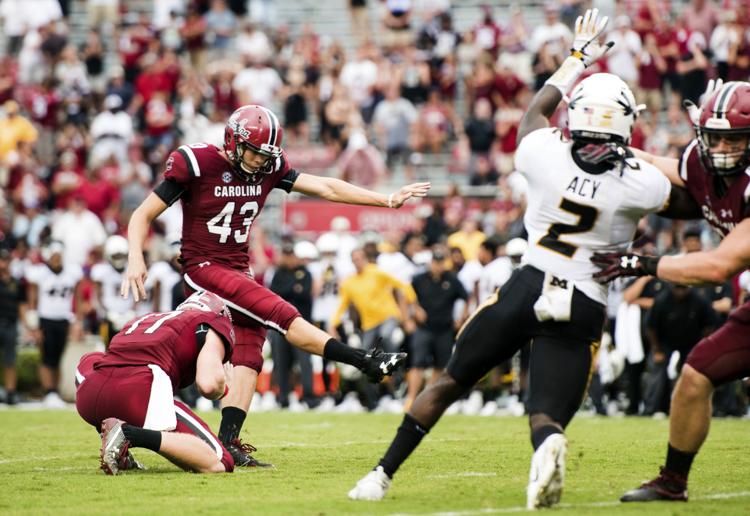 QUESTION: I'm not sure how South Carolina or their fans feel about it but I'd certainly argue that South Carolina and MU are becoming rivals. It seems like something interesting or dramatic always happens when their eams play each other.
MATTER: Agreed, and so do Mizzou players. They see this as a real rivalry game. And not because of some contrived trophy. It's the intensity, the physicality of the game, the trash talking. This matchup doesn't have years of animosity or vitriol between the programs or the fan bases — Odom and Muschamp like each other a lot — but you've got two fairly evenly matched programs that play contested and compelling games. And they talk a lot during their games. A lot. This game gets chippy as much as any on Mizzou's schedule.
I'd like to see the rivalry develop here. (Sophie Cunningham, Jim Sterk and Dawn Staley have already injected some vitriol in the women's hoops rivalry).
Mizzou needs a real rival. South Carolina has Clemson, but nobody in the league that's a bona fide hated enemy.
CAN TIGERS SLOW DOWN GAMECOCKS' FRESHMAN QB?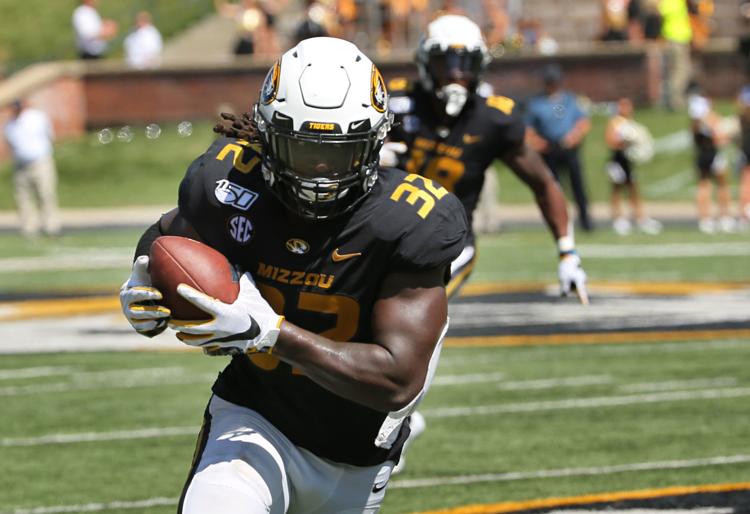 QUESTION: The South Carolina QB torched Alabama for 300-plus yards. Is he that good, or did the Gamecocks find a flaw in Saban's team?
MATTER: I'm not sure I'd use the word torch. Ryan Hilinski threw the ball 57 times. He averaged only 5.7 yards per attempt. That's not a good average. It was an impressive performance for a freshman against that defense, but Alabama's pass defense has been an issue going back to last year. The Tide's final three opponents in 2018 all threw for 300 yards, too: Georgia, Oklahoma and Clemson. And they all averaged far better per attempt than South Carolina last week: 7.5, 8.3, 10.8. Bama is young at linebacker. The short stuff was working for South Carolina in the middle of the field - until it was time to punch in a touchdown.
Hilinski is talented and gutsy. He'll make some plays for South Carolina on Saturday, and he's got a great receiver in Bryan Edwards. This has the makings of a high-scoring game — unless Missouri's defense is as good as it's looked the last two weeks.
---
Follow-up: What is going to be Mizzou's biggest challenge against South Carolina? Also, do you see the Tigers covering the spread Saturday?
MATTER: I picked South Carolina to win this game in our preseason projections. But I'm not sold on the Gamecock defense. I've got a feeling both teams will move the ball. Which defense makes the more impact plays and consistent stops? Which defense do you trust more? Can Mizzou's front seven control the line of scrimmage and force South Carolina into uncomfortable passing downs? That's the key factor in the game, in my opinion. Put Hilinski in third-and-long situations then rush him and confuse him with pressure. But that doesn't happen if the Gamecock running game has a big day.
KELLY BRYANT ON THE RUN?
QUESTION: What are your thoughts on Kelly Bryant's use in the run game? Is it a game-flow thing, or could there be more designed runs as we get into SEC play?
MATTER: We've only barely seen that page in the playbook. Here's what Derek Dooley said when asked this week about the QB running game: "Well, we didn't really use it last game (against SEMO). We ran a couple against West Virginia. We'll see. I think it's kind of … I don't know. He does some things on his own. We have some plays where he reads it. We have some plays where he runs it. So it's just a matter of doing it."
Translation: Bryant will run the ball on three different kinds of plays. 
1. A pass play that breaks down and leads to a scramble. He's done that a few times.
2. An RPO (run-pass option) or zone-read option where Bryant reads the defense and decides whether to hand off, throw it or keep the ball himself. He's done that a few times.
3. A designed QB run. We've see that a few times but not much lately. 
Once the Tigers get into more competitive games I think we'll see more of 2 and 3. He can break tackles and has very good speed. He's going to make plays with his feet. But he also showed against West Virginia that he's not going to give up on a pass just because he's flushed out of the pocket. Maybe a younger Bryant settles for a scramble when the rush gets to him in the backfield, but he did a great job of keeping his eyes up and looking for receivers downfield. Those kind of plays will be the ones NFL teams like — because there's no such thing as a consistently clean pocket on Sundays. 
SEASON FORECAST FOR MICHAEL PORTER JR.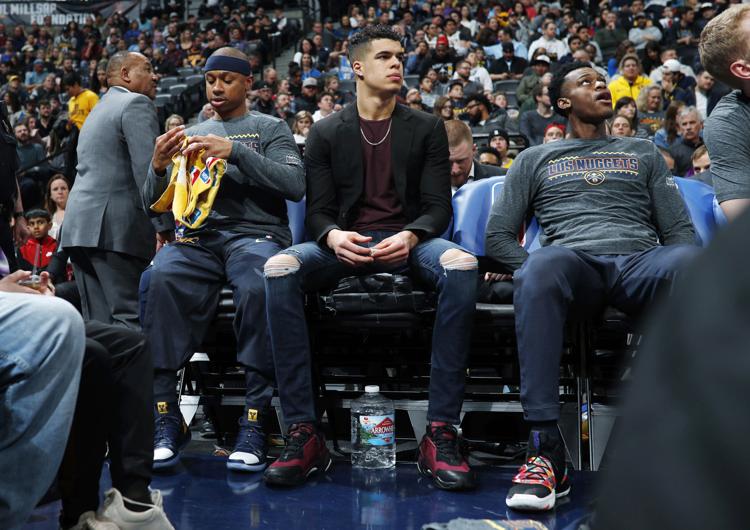 QUESTION: Your best guess for Michael Porter Jr this season:
1. Plays less than 40 games battling injury
2. Beats out Monte Morris to be the Nuggets sixth man
3. Jokic/Porter is the new Thompson/Durant and Denver lifts a banner
MATTER: Wow. I'm not sure how anyone can really know. I'd say No. 1, but bump it to 50 games. I'm at the point where I believe he'll be an NBA regular once I actually see it first. He's got the talent, no doubt. Can he stay healthy? Does he have everything it takes to play those back to backs? Can he find a consistent role on a team that thrives by sharing the ball?
I'm really interested to watch his rookie season. That's a team that is built around balance. MPJ is a high-volume shooter. Does he have to adapt to make a proven system work better?
WEATHERSPOON IS THE ONE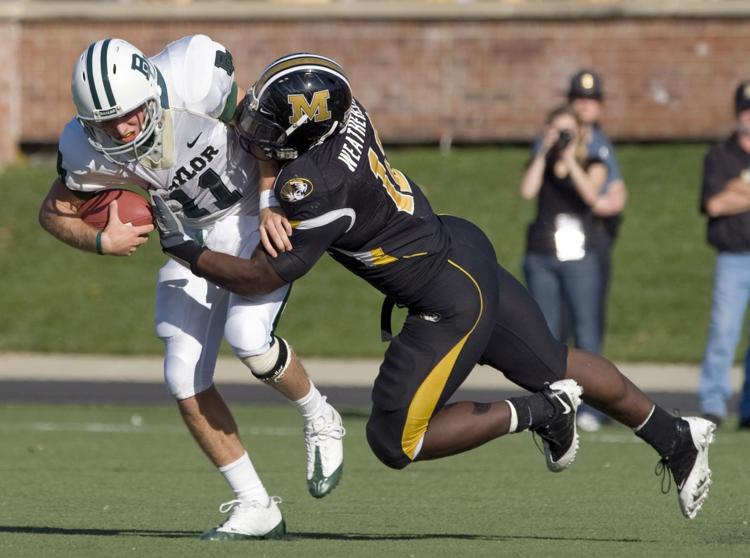 QUESTION: Who are your personal favorite players of all time at Mizzou?
MATTER: It depends on how you define "favorite." I measure players based on how they help me do my job, the players who are the most engaging ... the most colorful ... the most insightful ... the most accessible. 
Based on those criteria, my football list is ... 
Sean Weatherspoon (No. 1 all-time, no doubt), Lorenzo Williams, Chase Daniel, TJ Moe, Max Copeland, Mitch Morse, Martin Rucker, Markus Golden.
Others worth adding: James Franklin, Drew Lock, AJ Ricker, Cale Garrett, Mike Scherer, L'Damian Washington.
Now, if we're talking about the guys who were my favorite to watch play the game, I'd go with Danario Alexander, Brad Smith, Justin Smith, Chase Daniel ... and Pig Brown. 
BOWL GAME IN ST. LOUIS?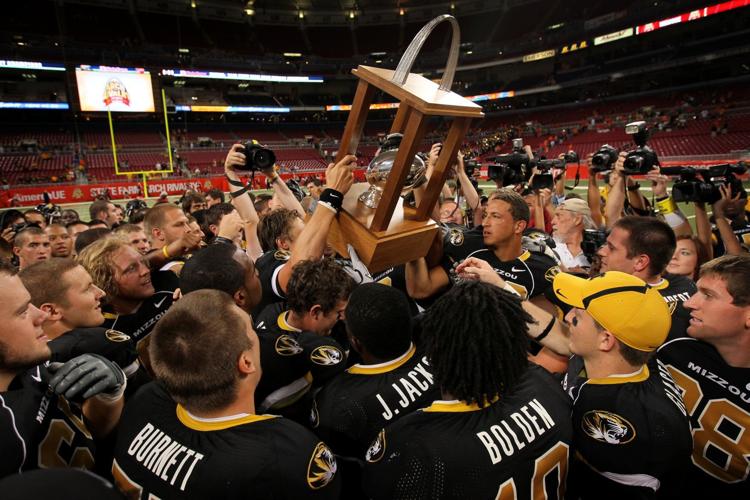 QUESTION: I saw recently that Fenway Park will have a bowl game soon.  Why doesn't St. Louis do something like this? We have this big domed stadium with a lot of open dates in December.
MATTER: The St. Louis Sports Commission has looked into the possibility for years. They've scouted bowl sites around the country. Landing a bowl requires a lot more than just wanting to host a bowl. You need a proper facility. You need sponsors and local and national corporate support. You need conference tie-ins.
Using the Dome as a host site would be a tough sell. An outdoor bowl game at Busch isn't the easiest sell, either, for late December. 
Then there's this: Does college football really need more bowl games?