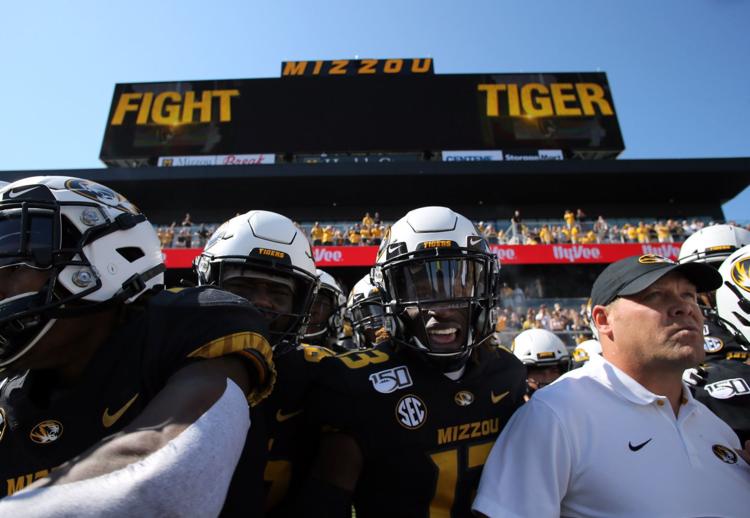 QUESTION: Barry Odom seems to be far more verbal this year with his praise of fans coming to the games. Do you think he has truly noticed some difference from past years or is it a calculated attempt to get more fans in?
MATTER: He is fully engaged in drawing more fans to games. He gets it. He is well aware of the attendance decline, not just at Mizzou but nationally. Obviously that decline has been sharper at Mizzou since 2015, and Odom understands that. Each of the last two Fridays he's gone on campus for a pep rally to talk to students about coming to the game. He saluted the students who stuck around for the entire SEMO game late Saturday night. 
You can view this cynically and point out that Odom is the only SEC head coach with a contract clause that pays him a bonus for season ticket sales. But more important, he understands the value of having a sold-out crowd at his back on game days. He understands the financial implications of having a bigger crowds at home games. A lot of coaches distance themselves from those factors and just coach their team, but Odom sees the big picture.