Rounding up the hot topics from Mizzou beat writer Dave Matter's weekly chat.
WILL TIGERS OVERLOOK SEMO?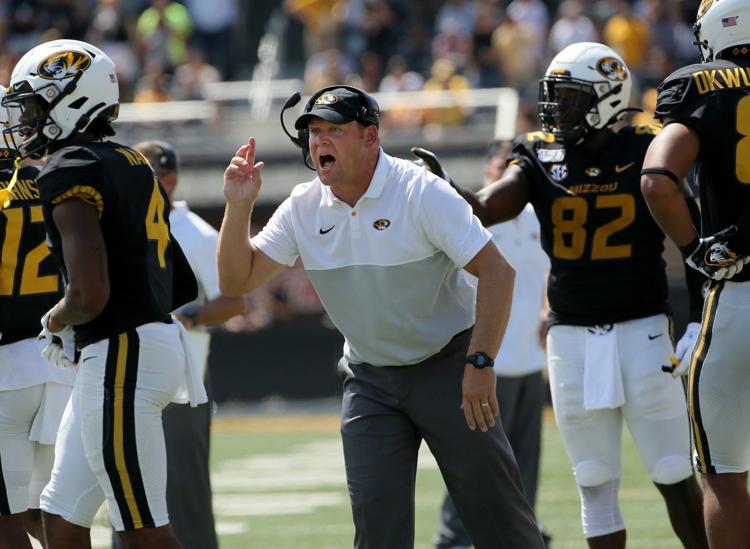 QUESTION: Will the Tigers take SEMO seriously and win by a big margin, or is there any concern they may overlook them?
MATTER: I don't get any sense that they'll overlook SEMO — not after slipping up at Wyoming two weeks ago. And I'm not sure it would matter much if Missouri did overlook SEMO.
SEMO is a decent FCS team. Even the elite FCS teams are still longshots to beat most Power 5 teams. As long as Missouri doesn't turn the ball over a bunch or give up multiple long touchdowns on defense, I don't envision this being a competitive game by the third quarter. The three closest games the Tigers have ever played against FCS teams were still wins by 20, 21 and 29 points.
BIGGEST QUESTION MARK FOR MIZZOU?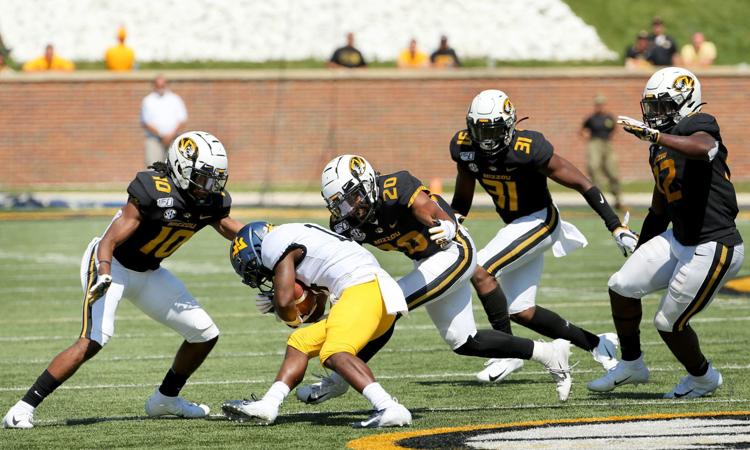 QUESTION: What is the biggest question mark surrounding this Missouri team for the rest of the season, outside of the bowl ban?
MATTER: Can they be a consistently good defense?
This team will move the ball on defenses. Kelly Bryant is good enough and the running game is strong enough -- when everything is clicking -- that it's going to be hard to slow both elements, other than turnovers. I'm not concerned about the offense. 
The defense had a great game Saturday against West Virginia and absolutely controlled the line of scrimmage. MU will face a better offensive line in every remaining game other than SEMO and maybe Troy -- but that's not a given with Troy. Can Mizzou limit the big plays and create takeaways? If they can do both consistently, they don't need an electric pass rush to be a better than average defense in the SEC. And if you're a top-half defense in the SEC, you're a top 25 defense nationally.
But I'm still not convinced we'll see that kind of performance every week. The West Virginia game was definitely a step in the right direction.
WILL DOOLEY STAY OR GO?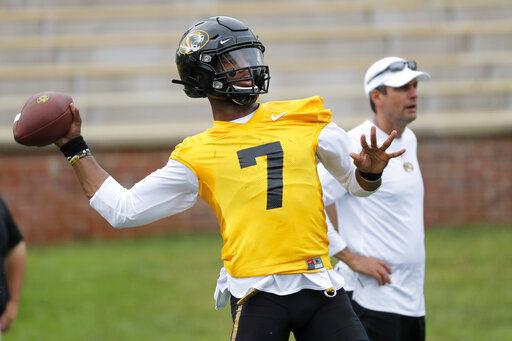 QUESTION: There has been some scuttle in the press that Derek Dooley is well-positioned to get some looks for Power 5 head coaching opportunities. Do you have any sense on how eager he is to get another HC job?
MATTER: Where exactly is this "scuttle" in the press coming from? Not on the actual Missouri beat. I haven't seen Dooley's name attached to any Power 5 head-coaching job since he was fired at Tennessee seven years ago. 
Now, with another successful offense could his name surface for a Power 5 job? Perhaps. But I've been consistent in saying I think a more realistic situation is a Power 5 program makes a run at him as a coordinator, a place that can pay him seven figures. (He makes $930K at Mizzou.)
In the current financial climate at Mizzou -- especially if that postseason ban sticks -- I can't see him getting another major raise this offseason. But if a place that can pay more $ makes an offer -- Georgia, Alabama, Auburn, A&M, etc. -- then I could see him considering his options. At this point, I would doubt he's too interested in taking over at a Group of 5 program as head coach at a place that requires heavy lifting. He's already done that at Louisiana Tech. 
WILL QB INJURIES IMPACT SEC EAST FOES?
QUESTION: With the starting quarterbacks for South Carolina and Kentucky out for the season, do you think that increases Missouri's chances of winning those games?
MATTER: Not necessarily. South Carolina didn't have its starting QB last year and still beat Mizzou when its fifth-year QB who had barely played in his career outplayed MU's second-round draft pick. I've never been sold on South Carolina's Jake Bentley being anything more than a slightly better than average quarterback. Good program guy, popular with the team and by the coaching staff - his dad is one of Will Muschamp's assistants - but in the long run, South Carolina might be better off with Ryan Hilinski, the freshman, taking over at QB and getting meaningful snaps sooner than later. That said, he's in for a rough day Saturday against Alabama and then goes on the road to play Missouri. But I wouldn't write off South Carolina against Mizzou just because of the QB change. 
As for Kentucky, it seemed like the Cats won some games last year despite Terry Wilson. He wasn't much of a passer - except for that game-winning drive at Missouri - but he's clearly the most dangerous QB on the roster. Sawyer Smith is the new starter. He transferred from Troy, where last year he had measured success. By the time Mizzou gets to UK, he'll have started six games, including games against Florida, Mississippi State and Georgia. He'll be battle-tested by the Mizzou game. 
WHAT'S THE PLAN FOR THE 7-FOOTER?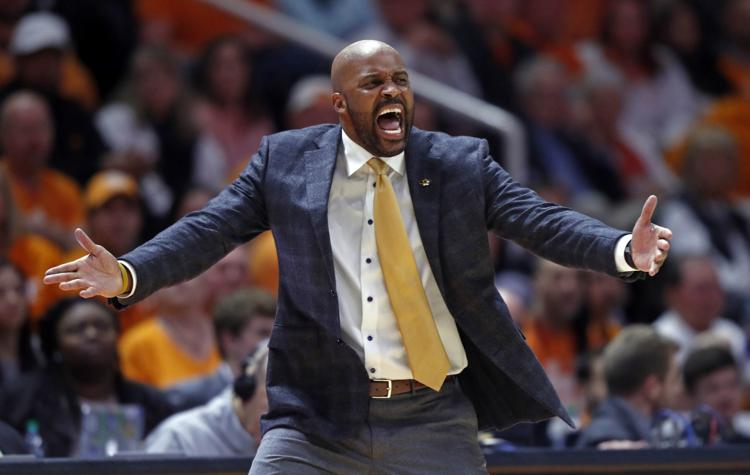 QUESTION: Any new information about Axel Okongo now that he's on campus? Is he a jr. or a sr.? Expectations for production? Will he play much? It seemed like a weird addition, given the limited knowledge available to casual fans, so I'm eager to see if there was a method behind signing a 7-foot Frenchman with a light stat line from a Wyoming junior college.
MATTER: There's some thought he'll be a defensive asset off the bench. He's not someone they're going to expect to be much of a factor offensively. Missouri is listing him as a junior for now. Cuonzo Martin hasn't done any media lately, so I haven't gotten official word on the eligibility question. He's 23 years old, which will make him one of the oldest players in the SEC.
ALL-TIME MIZZOU STARTING 5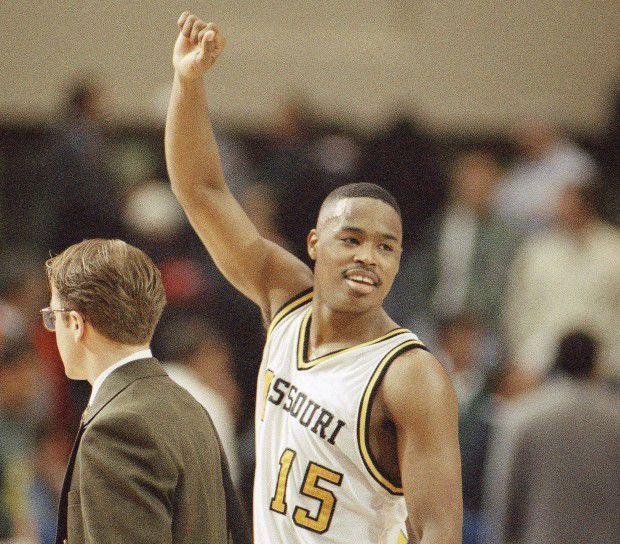 QUESTION: What is your Mizzou all-time starting five?
MATTER: Here you go ...
C: Steve Stipanovich
PF: Doug Smith
SF: Derrick Chievous
SG: Anthony Peeler
PG: Melvin Booker
Bench: John Brown, Willie Smith, Marcus Denmon, DeMarre Carroll, Larry Drew, Jon Sundvold.
I'm probably missing an obvious choice or two, but my brain's in football mode.
MIZZOU STILL A MYSTERY TEAM?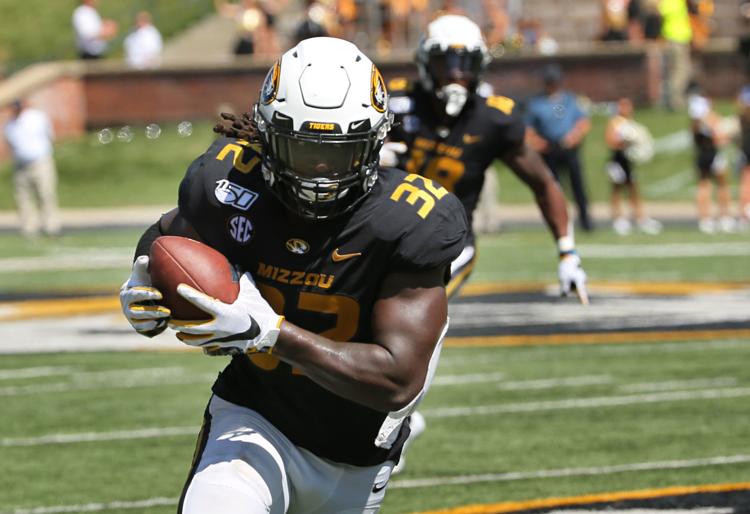 QUESTION: It appears WVU was significantly worse/less talented than most of us casual observers knew and we won't know how good this Mizzou team is until at the very least, the South Carolina game. Is that how you see it?
MATTER: Somewhat, but you also have to give credit to Mizzou for playing a strong game on both sides of the ball. I never expected MU to lose to WVU heading into the season. Neal Brown really has to improve the talent and depth on that team, which I think he will over time.
When the MU defense is controlling the trenches and flying around knocking down passes, getting picks and putting the other team in third-and-longs, this can be a very good defense against most if not every opponent on the schedule. But it would be naive to fall into the trap to expect the same result from this team - or just about any team outside of Tuscaloosa and Clemson - week after week after week.
BRAD SMITH IN TODAY'S NFL?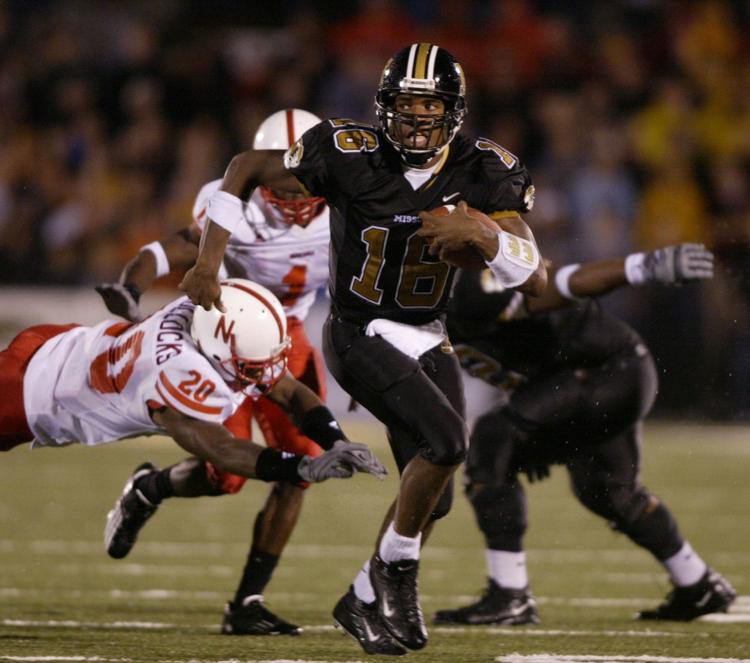 QUESTION: In today's NFL does Brad Smith get a chance at QB?
MATTER: I'm not sure. He was never an incredibly accurate quarterback and his arm strength was limited. He only had one college season where he completed 60 percent of his passes. Maybe he'd be given more of a shot at the position than he did in 2007, but it's hard to know for sure.
On the other hand, I think Chase Daniel would be a first-round pick in 2019 compared to having to go undrafted in 2009. Daniel wasn't all that different from Baker Mayfield coming out of college. The stigma on short QBs from spread systems has faded in the NFL. Daniel was highly accurate and productive at Mizzou and won a ton of games. All the things held against him in 2009 - too short, gimmicky offense - aren't used against QBs as much in 2019.
He's still made millions of dollars as a backup for a decade now, so clearly he checks enough boxes to play the position in the league today.
WHY IT'S OVER FOR ALDON SMITH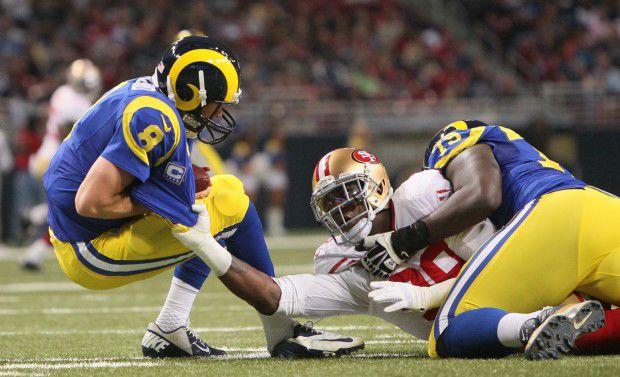 QUESTION: Any chance we ever see Aldon Smith in an NFL game again? He could have been the greatest football player to come out of Mizzou including Justin Smith.
MATTER: I seriously doubt it. Forget the fact that he's been arrested three times in the last 18 months. Here's the larger point: He turns 30 later this month. He's not the young guy he once was when his career peaked in San Francisco. He's been in so much trouble and apparently has some serious substance abuse problems. If he were, say, 25, then maybe a team takes a chance on him. But not at 30. 
Could he have been the greatest NFL player from Mizzou? A couple guys named Winslow and Wehrli set that bar pretty high. I'd put Justin Smith right behind them. Aldon was trending toward being in the discussion until everything unraveled for him.