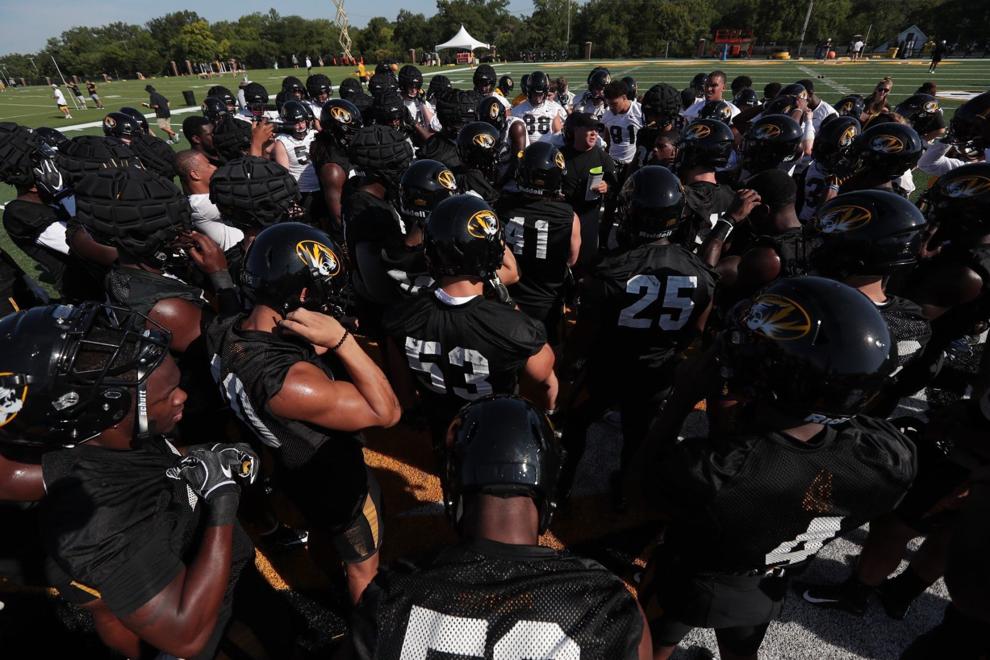 QUESTION: Are you concerned about the high elevation at Wyoming? I think Wyoming will hang with Mizzou in the first 3 quarters, Mizzou pulls away in the 4th. Thoughts?
MATTER: As long as my job in Wyoming is to peck away at my keyboard on deadline, I don't have any worries about the elevation. Then again, I'm not the guy who's paid to have those concerns. Odom talked about that after Thursday's practice and said the team's nutritionist had adjusted the team's diet leading up to the game and will have the team take certain supplements to help adjust.
Odom has talked to coaches from other staffs who have played games in Wyoming -- he's got a former Wyoming QB on his staff now -- to get some intel on playing in Laramie. "I want our guys to have all the information," he said.