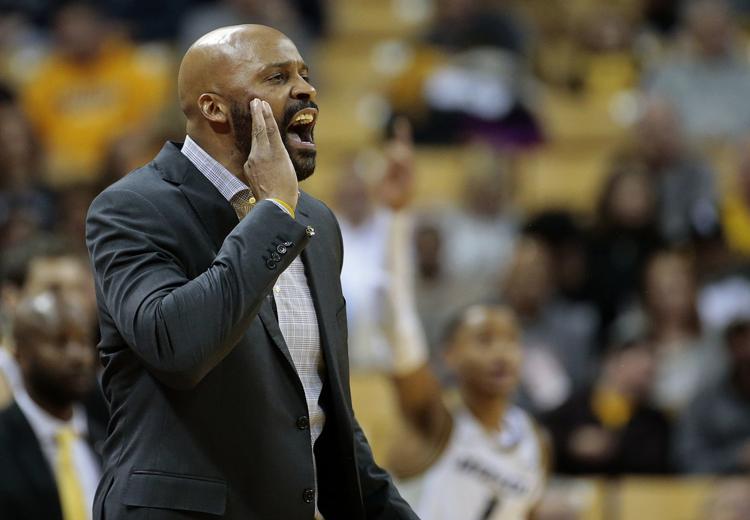 QUESTION: While I think he is a very good coach, is Cuonzo Martin's job in jeopardy due to the team's record record and lousy attendance at games?
MATTER: Missouri cannot legally fire Martin without cause until after the 2020-21 season. He's protected through the first four seasons of his deal by virtue of winning 20 games and making the NCAA Tournament his first year at MU. That's how atrocious this job and program were viewed when there was an opening the last time. Martin was able to negotiate a protection clause that guaranteed he couldn't be fired until after year four as long as one of his first four teams hits one of two milestones: 20 wins or makes the NCAAs. 
(He could be fired "for cause" at any point during his contract, but that would require NCAA violations, illegal activity, etc.)
Now, could Mizzou and Martin negotiate their way out of the deal before the end of year four? That's possible with every contract, but Martin would have all the financial leverage in that situation — and Mizzou isn't exactly rolling in the kind of dough it takes to squirm out of his deal.
After next season (2020-21), Missouri would owe Martin a buyout of $6 million if it wanted to fire him. Again, that's a lot of money. 
In other words, he's not getting fired after this season. Even without the protection clause, I don't think he would get fired anyway. He's going to get more time than Kim Anderson to revive this program.