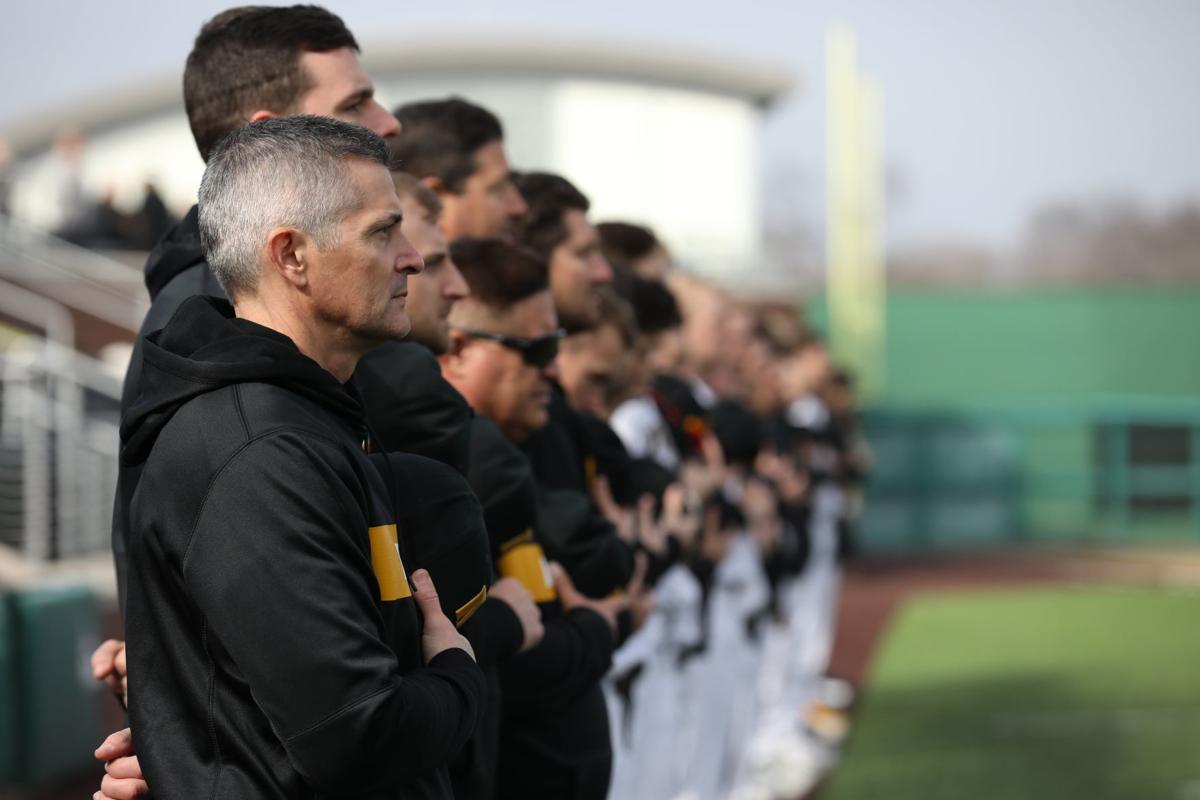 The spring sports seasons in the Southeastern Conference are officially over. The SEC announced Tuesday that all remaining regular-season contests and conference championship events are canceled because of continuing developments with the coronavirus. The league had already suspended all team activities through April 15.
The SEC also canceled all spring football games and NFL pro scouting days on SEC campuses.
"This is a difficult day for all of us, and I am especially disappointed for our student-athletes," SEC Commissioner Greg Sankey said. "The health and well-being of our entire conference community is an ongoing priority for the SEC as we continue to monitor developments and information about the COVID-19 virus."
At Mizzou, the SEC's decision ends seasons for baseball, softball, men's and women's golf, women's tennis and men's and women's outdoor track and field. Mizzou has already shifted its classes from on-campus to online only for the rest of the semester and many of the athletes in those sports have already moved out of Columbia to their hometowns.
SEC programs will continue to provide athletes medical care and academic support, along with support for mental health and wellness, nutrition and housing as needed.
Mizzou will contact fans who purchased season tickets for baseball and softball to discuss refunds, a department spokesman said.
Prior to Tuesday's announcement, Mizzou coaches in the spring sports did not expect their seasons to resume this year.
"It looks slim," Mizzou baseball coach Steve Bieser said Monday. "You have no contact with your players until the April 15 date, and then you're going to have to have an onboarding of getting your guys back in shape to some degree because that's a long time to sit. You don't know if your pitchers are going to be able to maintain their arms and everything. We always hold out hope, but right now the pressing thing is to make sure we're taking care of our players. You'd much rather be safe than sorry and have someone get sick."
The NCAA will explore granting all spring season athletes an extra year of eligibility, which would allow current seniors to return for another season if they wish.
"I think it's best for everybody that maybe (this season) is a wash and everyone gets their year back," softball coach Larissa Anderson said Tuesday. "We're fortunate to only have one senior so we can carry our culture and personnel into next year and reload."
The Mizzou softball and baseball teams were already banned from playing in the postseason this year as part of the school's NCAA sanctions. For both programs all that was left to play were regular-season games. For MU softball, the Tigers finish the regular season 19-7 and tied with Florida for the best conference record at 3-0. MU had 15 more games on the schedule after the April 15 cutoff, including four SEC series and a home game against St. Louis University.
Bieser's MU baseball team ends the year 11-5 with seven straight victories. Conference play was set to start last weekend across the SEC. Had play resumed after the April 15 marker, the Tigers would have had 15 games left, all SEC contests.
The MU track teams had several events left on the schedule, including the Drake Relays in Iowa and the SEC championships in College Station, Texas.