COLUMBIA, Mo. • Missed tackles, a sluggish running game and Mizzou's mental toughness (or lack thereof) were the most discussed topics at Barry Odom's weekly media session on Tuesday. His Tigers are trying to shake off Saturday's 37-31 loss at Wyoming and moving onto this Saturday's home opener against West Virginia. Here's more from Odom's presser and quick takeaways.
1. THE TOPIC
In last week's media session, Odom noted that the Tigers didn't do much live tackling during preseason camp. Defensive coordinator Ryan Walters explained that decision came down to depth, or the lack of depth at certain positions. This wasn't a revolutionary practice philosophy or experiment the staff tried this year: Teams at all levels don't practice live tackling nearly as much in today's game, for health and safety reasons more than anything.
In Saturday's loss, Mizzou missed 13 tackles by the staff's count, including a couple crucial misses by linebacker Cale Garrett and free safety Joshuah Bledsoe on Sean Chambers' 75-yard quarterback keeper.
THE QUOTE(S)
"The opportunity that we had one of the long runs with two guys unblocked at the point attack, two of our best players in my estimation … and we missed the tackle.  The other areas of missed tackles, I'm not raising the level of concern. I need to see a little bit more of the body of work to see where we stack up. But I feel like you've got a good pulse on your team and what the team needs to do in fall camp, in that regard at least tackling. Did we tackle as well as we wanted to? No, we didn't. Hopefully, we see a better effort in those areas in this second game."
"We did some live (tackling) periods today, defensively anyway, which I think will help us. And normally on a Tuesday, practice, we're in a thud situation. We get in position with correct leverage angles and proper technique and those things. But today, we did live tackling through most of the practice for our starting defense and our second-team guys. And hopefully that carries over."
THE TAKEAWAY
Odom isn't waving a red flag just yet. Neither is Walters. Garrett made a career-high 16 tackles, more than any other Power 5 player through the first week of the season. They know missed tackles are rare for the co-captain. Mark it down as a fluke — for now.
The safeties missed their share of tackles, too, and Odom seemed more frustrated with their play. Bledsoe and Tyree Gillespie received a lot of staff praise before the season. Here was Odom's assessment of the safety position: "I felt like we were hesitating on our assignments, being able to do it in a moment's time when you've got to react."
As for not tackling much in camp, there's a fine line between overworking players and risking injuries and getting them properly prepared for live game-day action. Will some extra live sessions this week solve the problem? That's the hope.
2. THE TOPIC
Why did starting running back Larry Rountree stay on the sideline for most of the second half at Wyoming while backup Tyler Badie got almost all the snaps?
THE QUOTE
Badie "was playing better. I think there are a number of ways to look at that. … We're trying to get a couple of mismatches and Badie's got a different skill set than Larry does. In some of the things in the pass game too. We're looking at that. Larry had the early turnover and then there were some things in block protection … and Tyler was playing better at that point."
THE TAKEAWAY
Rountree is still listed as the starter. The staff clearly prefers Badie as a blocker and receiver in two-minute drill situations, which was essentially the entire second half. Rountree's goal-line fumble — an unforced fumble, Odom pointed out Tuesday — didn't help the starter's cause for carries in the second half. But Rountree is still a major part of this offense. Unfortunately, Rountree didn't talk to reporters after the game or during the team's media availability Tuesday, but asked if he has concerns about his running back after a rough opening game, Odom said, "Zero."
"I've got a lot of concerns. That's not one of them right now," Odom said. "I know what we got with Rountree. He's going to be hungry to get back out and be himself."
3. THE TOPIC
Odom and his defensive staff became the most popular targets of criticism after Saturday's loss.
THE QUOTE
"I've got a lot of trust in those guys. They're really, really good coaches. The thing they don't need right now is me to step in and think I've got all the answers, because I don't. We had pretty good calls the other night. We've got to go execute. Like the one long run I mentioned, we had two players unblocked at the point of attack. We didn't get them ready to go play their best. They don't they don't need me stepping in and saying, 'This is what I think.' They're invested. They're really, really good coaches. They're going to get it right."
THE TAKEAWAY
Odom fired his defensive coordinator two games into the 2017 season, but there were clear signs of friction long before Odom dismissed DeMontie Cross. Those signs aren't there now. Odom has long believed Walters is going to be a head coach someday. Defensive position coaches Brick Haley, Vernon Hargreaves and David Gibbs have coached for almost 100 years collectively. Odom has professed his love for this staff countless times over the last nine months. He trusts them to fix what went wrong Saturday.
4. THE TOPIC
Much like the South Carolina game last year and the Liberty Bowl against Oklahoma State, when the Tigers stumbled Saturday they soon collapsed and couldn't get out of their own way. Does this team have problems with mental toughness and handling adversity?
THE QUOTE
"You look at, 17 to 18 to 23-year old guys and you think you've got some things figured out with the pulse on how they're going to react. I mentioned standing here last week, the unknowns of game 1, I thought I had pretty good feel on how we would respond to some of those situations. And I was wrong. We didn't respond very well. But it's an opportunity for us to teach from it. I hate that we lost the game. I hate it more than anybody. It's awful. But you always are in a position to use those experiences moving forward on how you're going to respond again.
"There's been some open dialogue conversation about what we need to do and how we're going to do it and the level of grit and toughness that it takes to go get it done. So we'll be in that situation again. Probably this week."
THE TAKEAWAY
That's a fairly candid comment to admit he didn't have a good read on how his team would handle adversity on the field. The Tigers blew a 14-0 lead after the first quarter, and everything that could go wrong seemed to go wrong in a hurry — on both sides of the ball. If this becomes a trend this fall, questions about leadership will surface. Maybe Saturday becomes a one-game outlier. Odom praised this team up and down all offseason for the way it processed and reacted to the NCAA sanctions. On-field adversity is another matter. Maybe it revealed some cracks. Maybe it was just a bad night in an unfamiliar environment. It's definitely something to monitor the rest of the season.
5. THE TOPIC
Kelly Bryant's Mizzou debut saw the Tigers throw for more yards than they did in any game last year, but he also turned the ball over twice, both resulting in Wyoming touchdowns.
THE QUOTE(S)
On Bryant's game management late: "I've got trust in him with the time left in the game and how many timeouts we had. We had one and I was trying to keep that timeout in our back pocket down the stretch there. There's a feel for, can you get enough yardage to stop the clock? Knowing the situation is there room to get out of bounds? There's times that if nothing is there at that point, throw it in the dirt and let's go to second and 10.
"Kelly hadn't played in a year basically. But I thought out of the gate, he played pretty well. We always would like to have a couple back. We'll learn from those and move on. But he's going to be able to make some plays in that world, buy some time, scramble, get some yardage with his feet, get out of bounds. But he threw the ball extremely well."
On Bryant's touchdown-saving tackle at the end of the first half: "It was awesome. Tremendous team play. … What a great individual effort to get the guy down.
"I'd much rather be down by 10 than 14. So he did a good job. You never ever, ever can relax and think that the play is over. That's a true testament of a guy that continues to find a way to make a play."
THE TAKEAWAY
Odom and Dooley were both pleased with Bryant's passing game but stopped short of full-throated praise for his debut. His decision-making on the final series was great — until it wasn't. But overall the staff seemed pleased with Bryant's accuracy and poise pulling the Tigers out of the self-inflicted deficit. The touchdown-saving tackle was the kind of teaching moment that Odom can show younger players on playing through the whistle.
Missouri Wyoming Football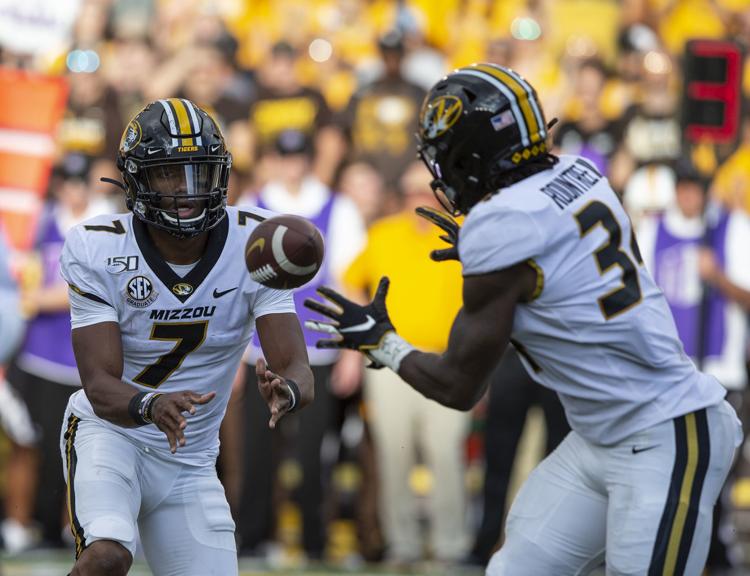 Missouri Wyoming Football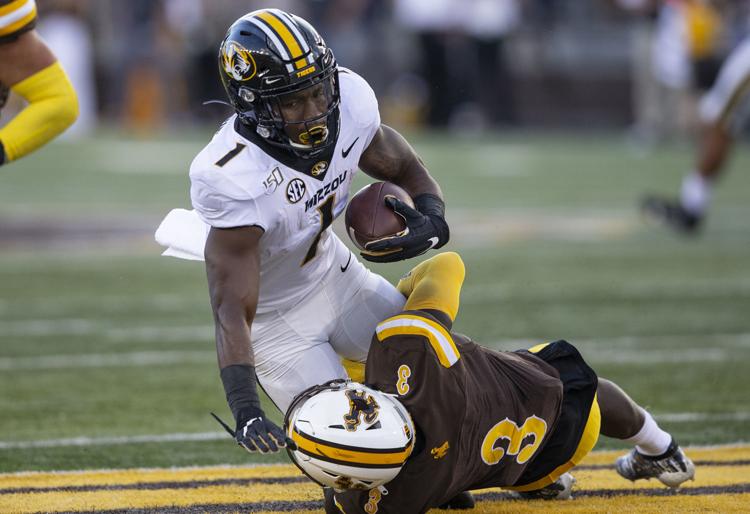 Missouri Wyoming Football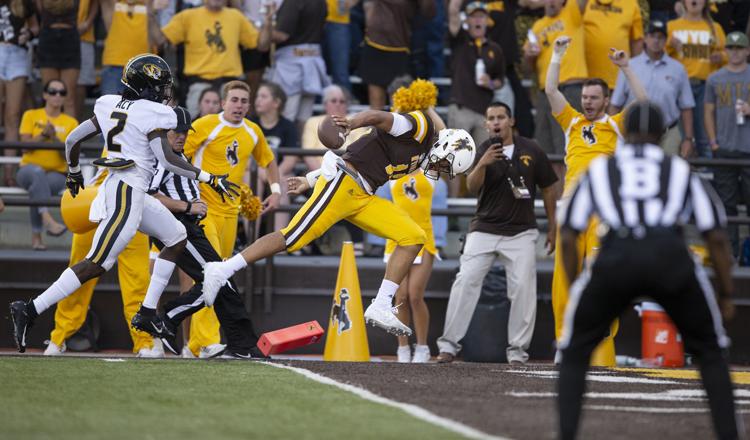 Missouri Wyoming Football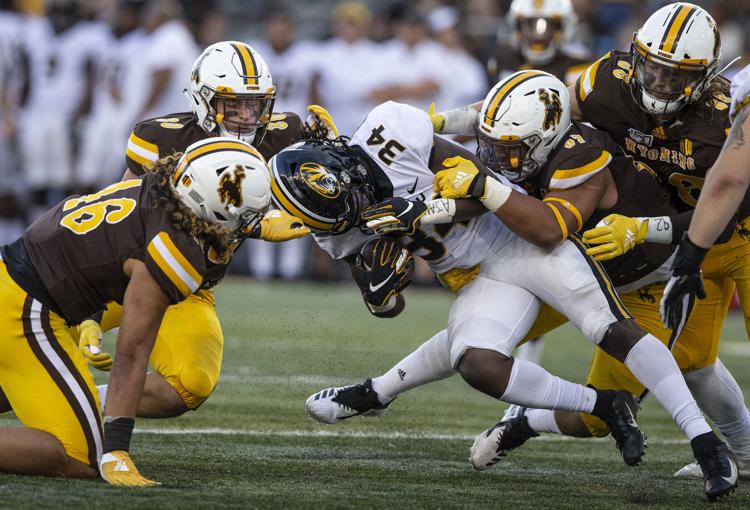 Missouri Wyoming Football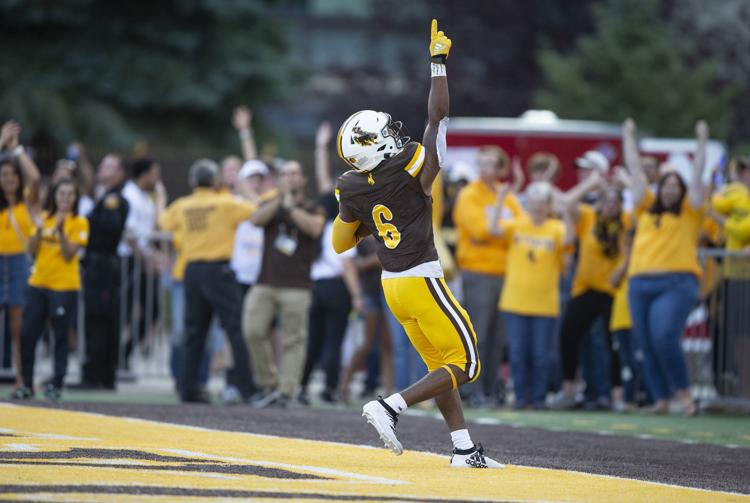 Missouri Wyoming Football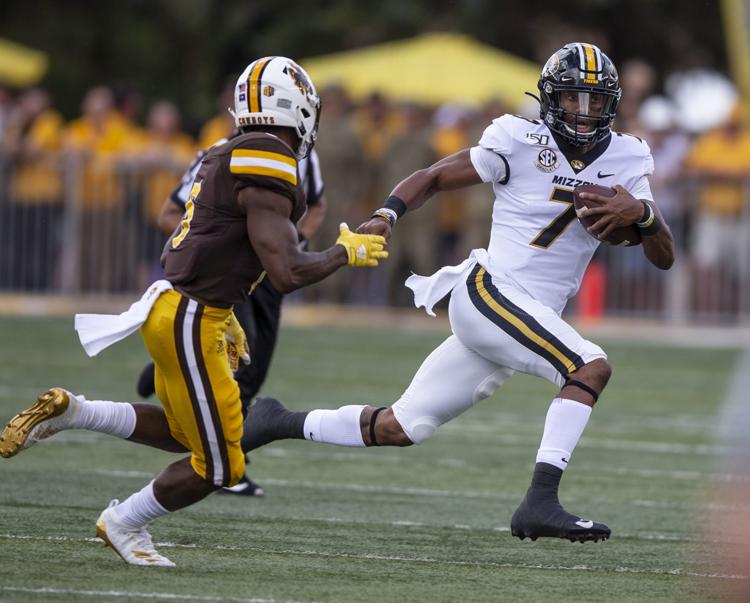 Missouri Wyoming Football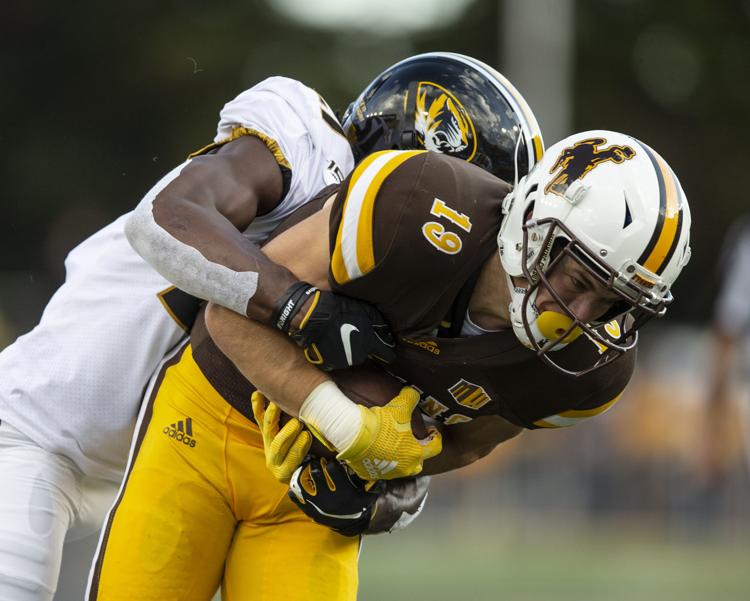 Missouri Wyoming Football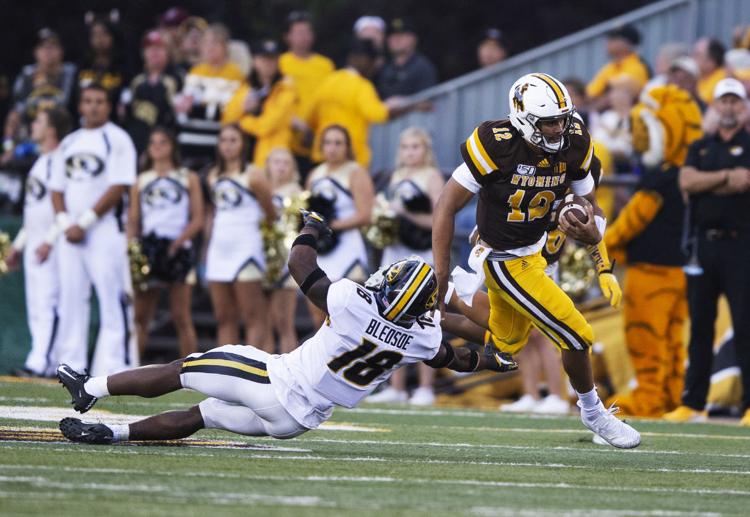 Missouri Wyoming Football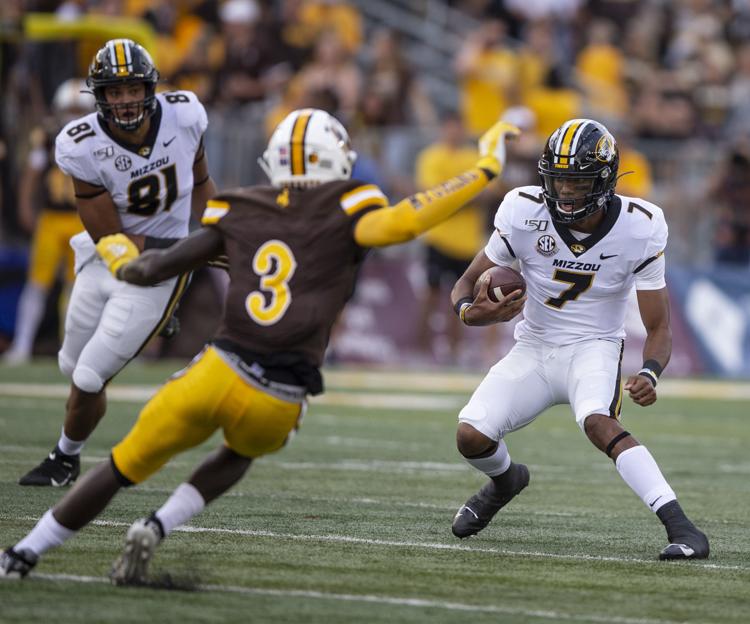 Missouri Wyoming Football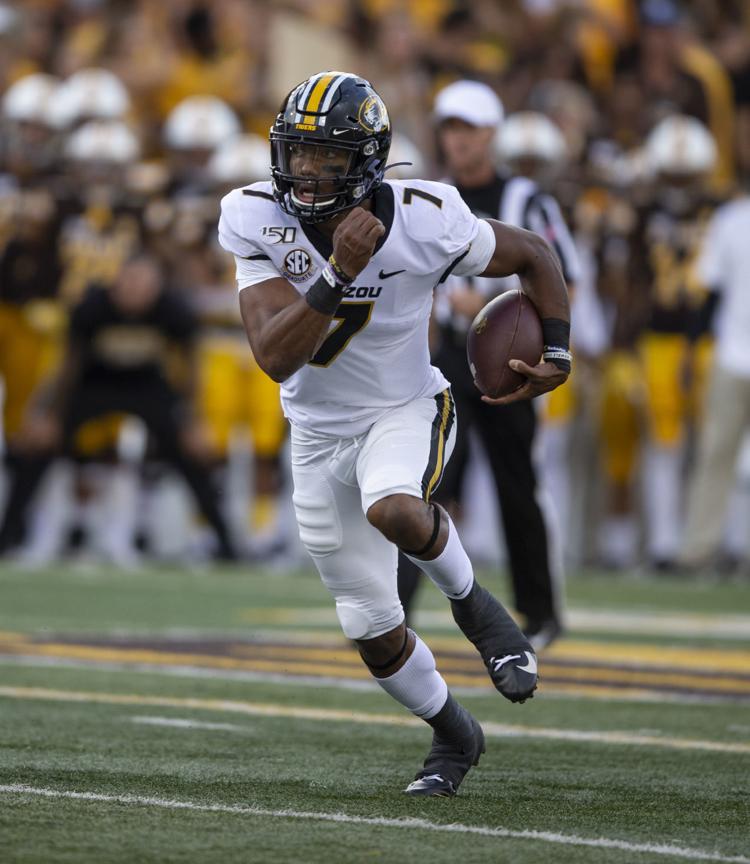 Missouri Wyoming Football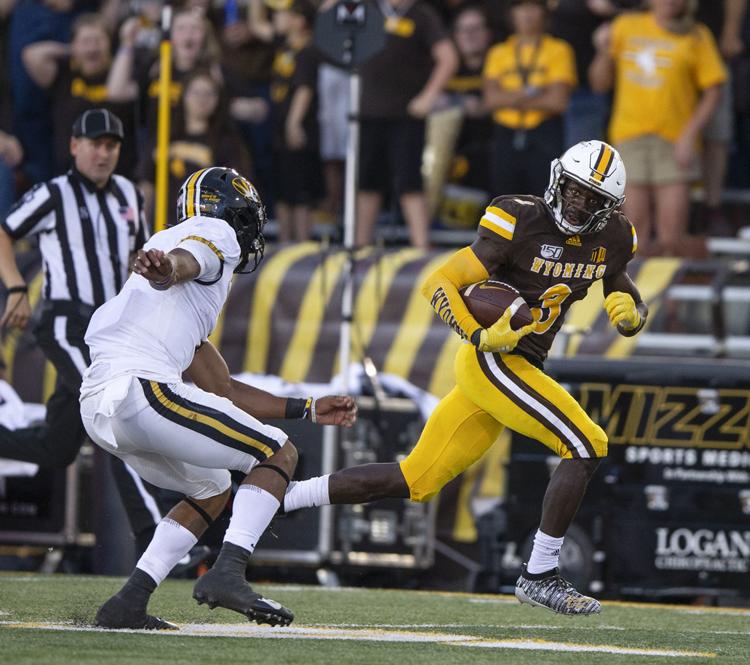 Missouri Wyoming Football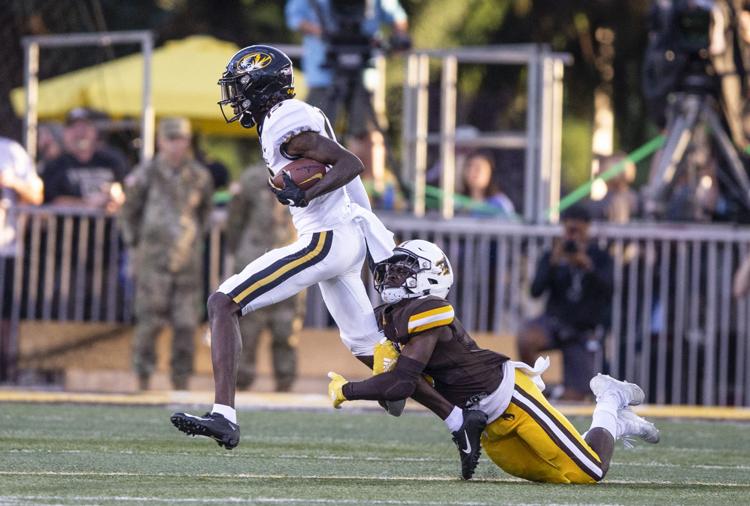 Missouri Wyoming Football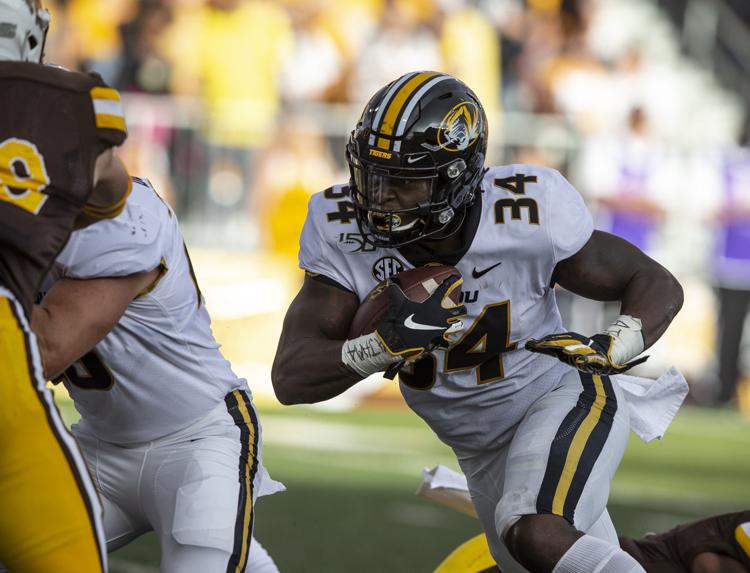 Missouri Wyoming Football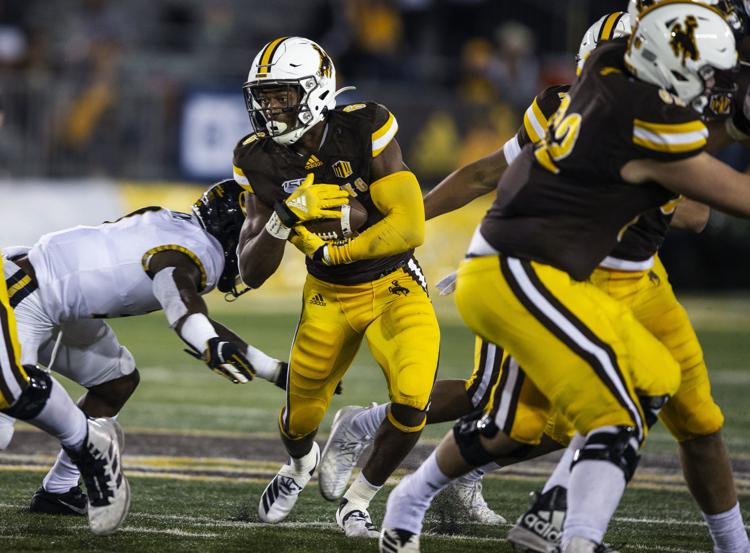 Missouri Wyoming Football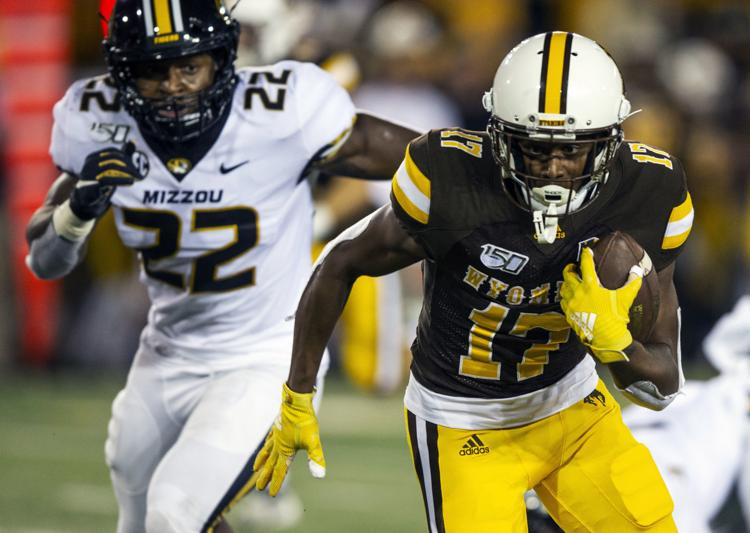 Missouri Wyoming Football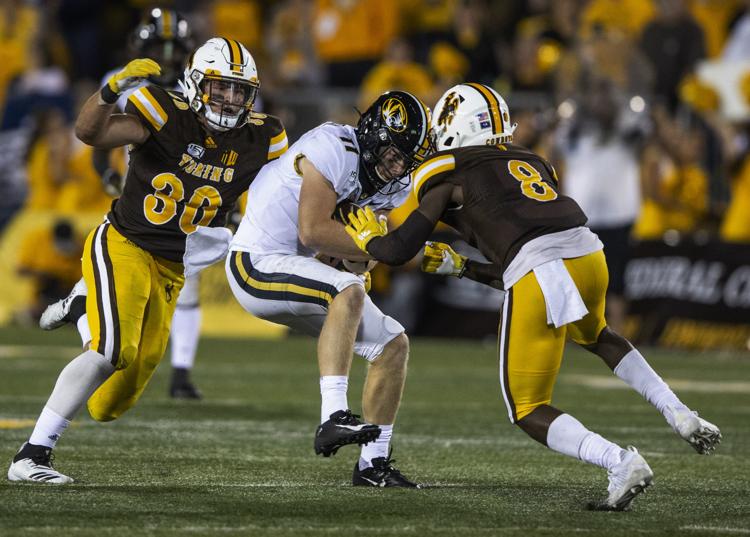 Missouri Wyoming Football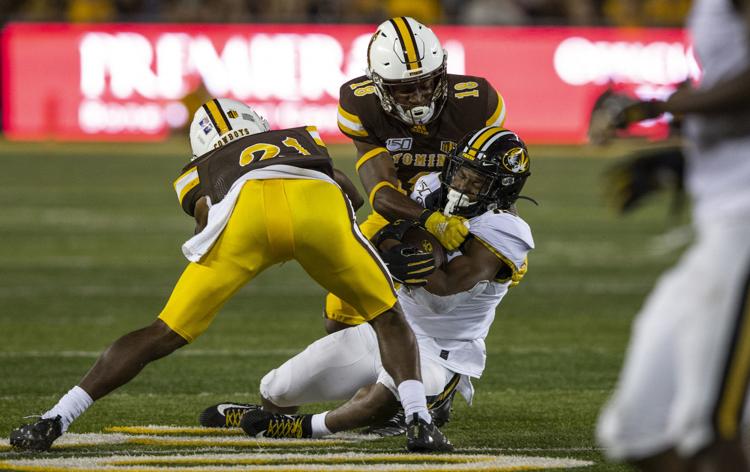 Missouri Wyoming Football