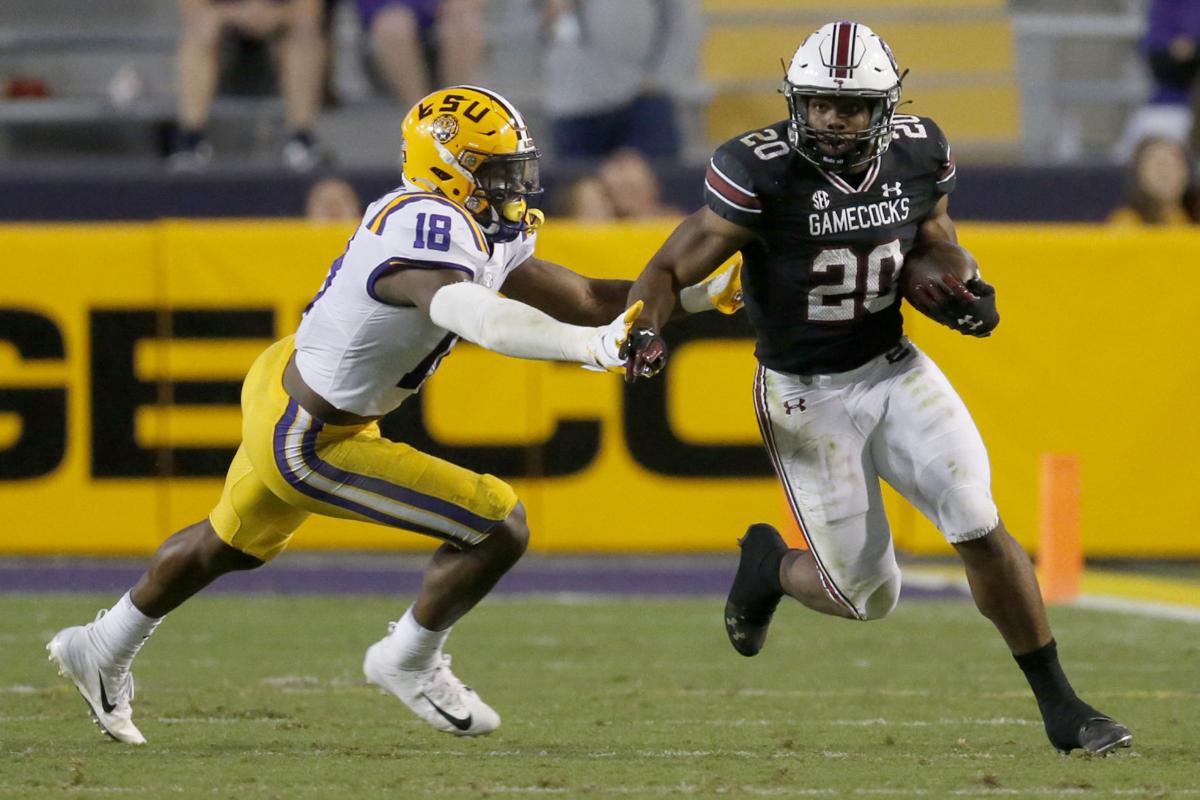 Coming This Week
South Carolina isn't the worst team in the Southeastern Conference, but the Gamecocks lead the league in turmoil. After three straight defeats, South Carolina fired Will Muschamp on Sunday seven games into his fifth season, the first Power Five head-coaching change of the 2020 season. Defense is Muschamp's specialty but the Gamecocks haven't played much of any the last month. Saturday's 59-42 loss to Mississippi was the knockout punch. South Carolina did what few thought was possible months ago, cut loose a head coach with four years left on his contract in the middle of a revenue-depleting pandemic. Offensive coordinator Mike Bobo takes over as interim head coach for the rest of the season, but he barely settled into his captain's chair before the rats, errr, Gamecocks started fleeing this sinking ship. Three of the team's starters in the secondary have since announced plans to opt out for the rest of the season, including star cornerback Jaycee Horn, who will instead prepare for the 2021 NFL draft, as will starting cornerback Israel Mukuamu. Safety R.J. Roderick, another starter, also opted out. The Gamecocks have allowed an SEC-worst 18 passing touchdowns and sport the third-worst pass defense efficiency rating (168.3) among Power Five teams. Offense hasn't been the biggest problem for South Carolina. Bobo, a longtime Georgia assistant who spent the last five years as Colorado State's head coach, has installed a prehistoric offense, a traditional under-center, I-formation system that employs something rarely seen in today's game: a fullback. With graduate transfer Collin Hill at quarterback, another import from Colorado State, the Gamecocks lean on an effective running game powered by Kevin Harris, the SEC leader for carries and rushing yards.
Player to Watch
With Horn done for the season, Harris is South Carolina's top candidate for All-SEC honors. Freshman MarShawn Lloyd was the prized recruit expected to become the Gamecocks star running back, but a preseason knee injury ended his rookie year before it began. Meanwhile, Harris, a former three-star recruit, comes into Saturday's game with an SEC-best 817 rushing yards on a league-high 131 carries. The sophomore is coming off one of the most prolific games for a South Carolina offensive player: 243 rushing yards and five touchdowns on 25 carries against Ole Miss. Only four players in Gamecock history have rushed for more yards in a game. No other player in South Carolina history had scored more than three rushing touchdowns in a game before Harris visited the end zone five times Saturday.
He Said It
"We've got a really tremendous challenge ahead of us because they're going to have great energy and rallying effort for this staff and for Coach Muschamp, a circle-the-wagons-type game for them. Really it's about us and making sure we execute our job more than trying to figure out who's going to be playing for them. I know that whoever plays is going to be coached up really well and have great schemes and they're going to put them in a position to be successful." — Missouri coach Eli Drinkwitz on South Carolina
Injuries
Three Missouri starters are considered questionable with injuries: nose tackle Kobie Whiteside (knee), right tackle Larry Borom (knee) and left guard Xavier Delgado, who underwent ankle surgery last week. Tight end Daniel Parker Jr., the team's starter the first four weeks of the season, is doubtful with an undisclosed injury. South Carolina defensive ends Aaron Sterling and Brad Johnson are both done for the year with injuries.
Series History
The Mayor's Cup Trophy is on the line in the annual showdown between the two teams from Columbia. The all-time series is even at 5-5, though South Carolina holds a 5-3 edge in SEC contests. The Gamecocks won three in a row from 2016-18 before the Tigers turned two defensive touchdowns into a 34-14 victory last year. South Carolina is 3-1 against the Tigers at Williams-Brice Stadium with MU's lone win coming in 2014.