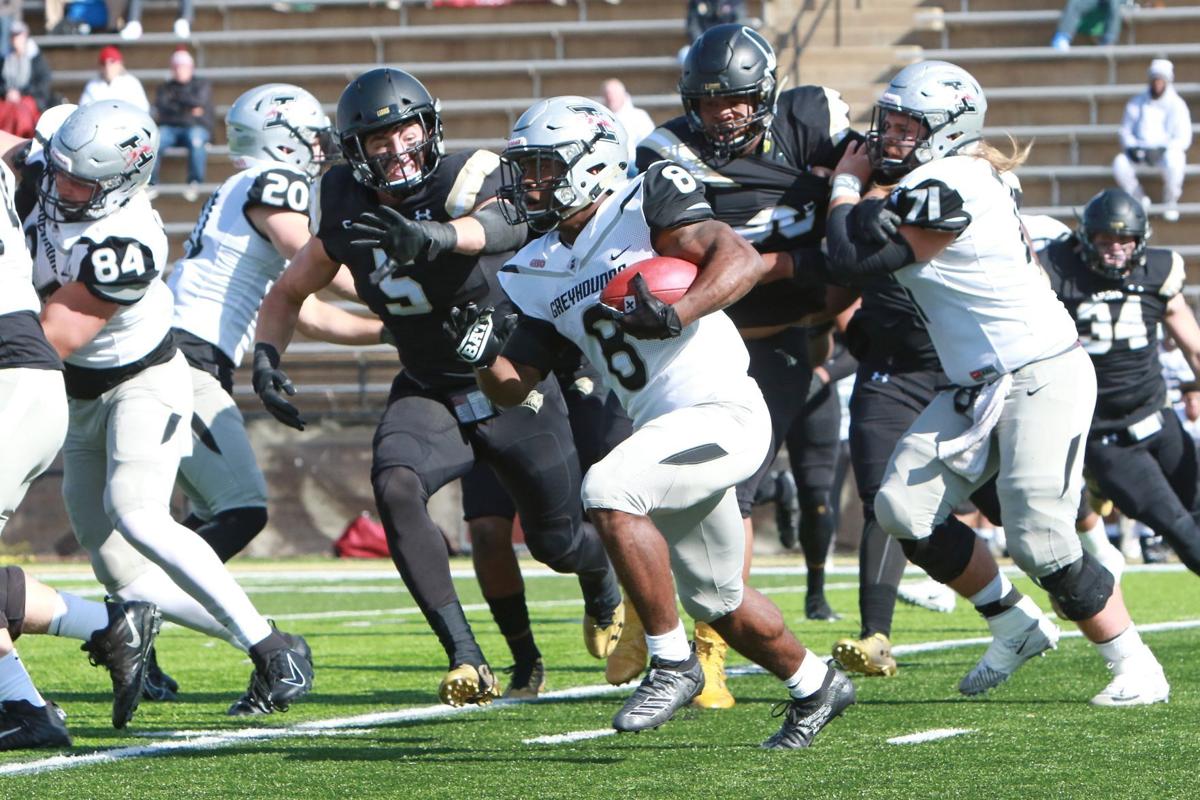 NFL scouts know his name and wondered if Lindenwood University linebacker Drew Seers might be interested in leaving school early.
But he never really gave it much thought.
"It's flattering to hear that kind of talk, but I know another year of development is what I need," the 23-year-old out of Parkway West High said. "And on top of that, my teammates and I have a real feeling of unfinished business after the way our last season ended."
The Lions, who elected not to play any games last fall or spring due to COVID, haven't competed in a football game since losing 63-7 at No. 10 Northwest Missouri State on Nov. 30, 2019 in the second round of the NCAA Division II playoffs. A week earlier, in their first DII playoff appearance, the Lions upended fifth-ranked Ouachita Baptist 41-38.
Lindenwood went 7-0 to capture its first Great Lakes Valley Conference championship and finished that season at 9-4.
"We had a great season," Lindenwood head coach Jed Stugart said. "But the way it ended left all of us with a little bit of an empty feeling. Even now, when practice is lagging, we'll bring up that loss and right away the guys seem to be a little more focused. It's become our motivation."
One of 18 super-seniors returning, Seers can't wait until the Lions kick off the 2021 season at 7 p.m. Thursday at Harlen C. Hunter Stadium against visiting Angelo State University of Texas.
"I think we have a chance to be special," Seers said. "The offense is as talented as it's been since I got here — we have a lot of weapons — and our defense is dominated by a bunch of senior leaders."
Seers, who stands 6 feet 1 and weighs 225 pounds, was named last month as a linebacker on the 2021 College Football American Yearbook squad. He was named first-team All-America by three national outlets and voted the Great Lakes Valley Conference defensive player of the year the last time the Lions played. That season, he finished with 175 tackles, including 99 solos and 17 for loss.
"With Drew, it's about so much more than numbers," Stugart pointed out. "The decision to wait on the NFL gives you an idea of the type of person we're talking about. He's here for the other seniors, for his teammates.
"What he brings to this football team are the intangibles — energy, leadership and character."
A smallish but incredibly productive player at Parkway West High, Seers kicked for the Longhorn varsity as a freshman and rarely left the field as a three-year starter on defense. He was a Post-Dispatch All-Metro first-teamer as a senior, finishing with 146 tackles, five sacks, 15 tackles for loss and four interceptions.
That fall, seeing his first significant action on offense, Seers scored 20 touchdowns. In addition, he kicked, punted and returned kicks as the Longhorns captured their first district title in 10 years.
"The only time I left the field was on kickoff returns," he recalled. "At the start of my career, Parkway West was an easy win. But we changed that, and as seniors, we were a tough team to beat. And honestly, we've done a similar job here at Lindenwood."
Prior to the breakthrough playoff campaign in 2019, the Lions were 4-7 in both 2017 and 2018.
But Seers, who weighed just 205 pounds as a high school senior, wasn't even considering Lindenwood when the recruiting process began.
"I'd talked to few MIAA schools and thought about maybe being a preferred walk-on at Iowa State or Missouri," he recalled. "Lindenwood called, but I wasn't interested in going to school in town. But the new staff at Lindenwood wouldn't take no for an answer.
"Their recruiting was different; they recruited me as a person, and eventually, that won me over."
Seers' high level of production through high school and college has been remarkable.
"Even as a college freshman, when I wasn't always sure of the defensive scheme, I was making plays," he said. "I've always played the game physically. I know how to fight off blockers, to get to the ball carrier and to make stops. That's my game.
"At the same time, I'm still learning the finer points of pass coverage. I'm not terrible at it, but it's a part of my game that I'm always working on."
Seers will graduate with a degree in entrepreneurial studies. His long-range plan includes starting his own company to focus on real estate and flipping houses.
"If the NFL calls, I'd love to give it my best shot," he said. "If I can put together another good season, hopefully I can earn a spot at the Senior Bowl or at a combine and have the opportunity to show my abilities."
Lindenwood picked second in the GLVC
Despite returning the core group from a team that went undefeated in league play, the Lions ended up behind Indianapolis in the GLVC preseason poll. When they last played in 2019, the Lions had the league's coach of the year (Stugart) as well as the league's defensive (Seers) and offensive (quarterback Cade Brister) players of the year.
Brister, a junior from Fort Zumwalt North, completed 63% of his passes for 3,779 yards with 39 touchdowns and 15 interceptions in 2019. He also rushed for seven TDs.
Other key returnees from that squad include running back Nash Sutherlin (822 rushing yards, 584 receiving yards, nine TDs), receiver Payton Rose (64 catches, 1,168 yards, 15 TDs) and left tackle Blake Rogenhofer (Ritenour) on offense and defensive backs Grady Daniels (Timberland) and Jordan Perry (University City) on defense. A pair of transfers expected to make a quick impact are tight end Clint Sigg (University of Sioux Falls) and linebacker Tre' Hendon (Western Illinois).