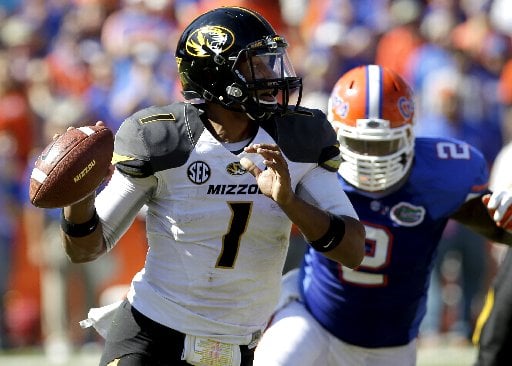 Maybe, just maybe, No. 7 Florida will get to relax today.
The Gators (9-1) have played three consecutive nail-bitters, losing to rival Georgia and then edging Missouri and Louisiana-Lafayette.
Florida returned a blocked punt for a touchdown in the final seconds against the Ragin' Cajuns last week to avoid overtime and stave off what could have been the biggest upset in school history.
The Gators return to Florida Field for their home finale today – the last game at The Swamp for 18 seniors – against Jacksonville State (6-4). The Gamecocks, a middle-of-the-pack team from the Ohio Valley Conference and the Football Championship Subdivision, should be overmatched at every position.
Then again, Florida hasn't completely overwhelmed anyone this season.
The Gators have really struggled on offense the last three weeks, and now will be without starting quarterback Jeff Driskel. Fellow sophomore Jacoby Brissett will make his fourth career start, his first since losing the quarterback competition in the season opener. Brissett also started two games in place of John Brantley last season.
"I've got a lot of confidence in Jacoby," Gators coach Will Muschamp said. "It's his opportunity, and I'm looking forward to seeing him play."
If Texas A&M needs a reason to illustrate why it can't take Sam Houston State lightly, the Aggies only need to look back to earlier this season.
The scrappy Bearkats, last year's Championship Subdivision runner-up, led Baylor 20-10 at halftime before the Bears rallied for a 48-23 win.
"They're not going to be awestruck or anything when they come in here," Texas A&M coach Kevin Sumlin said.
With an eye on the scoreboard and the BCS standings, No. 5 Georgia will step out of its normal routine for a couple of weeks to play a pair of throwback teams. First up, small-college powerhouse Georgia Southern.
This apparent mismatch could provide some useful guidance on how Georgia will handle its regular-season finale against another neighborhood rival, Georgia Tech. The Eagles are coached by Jeff Monken, who used to be an assistant at Georgia Tech.