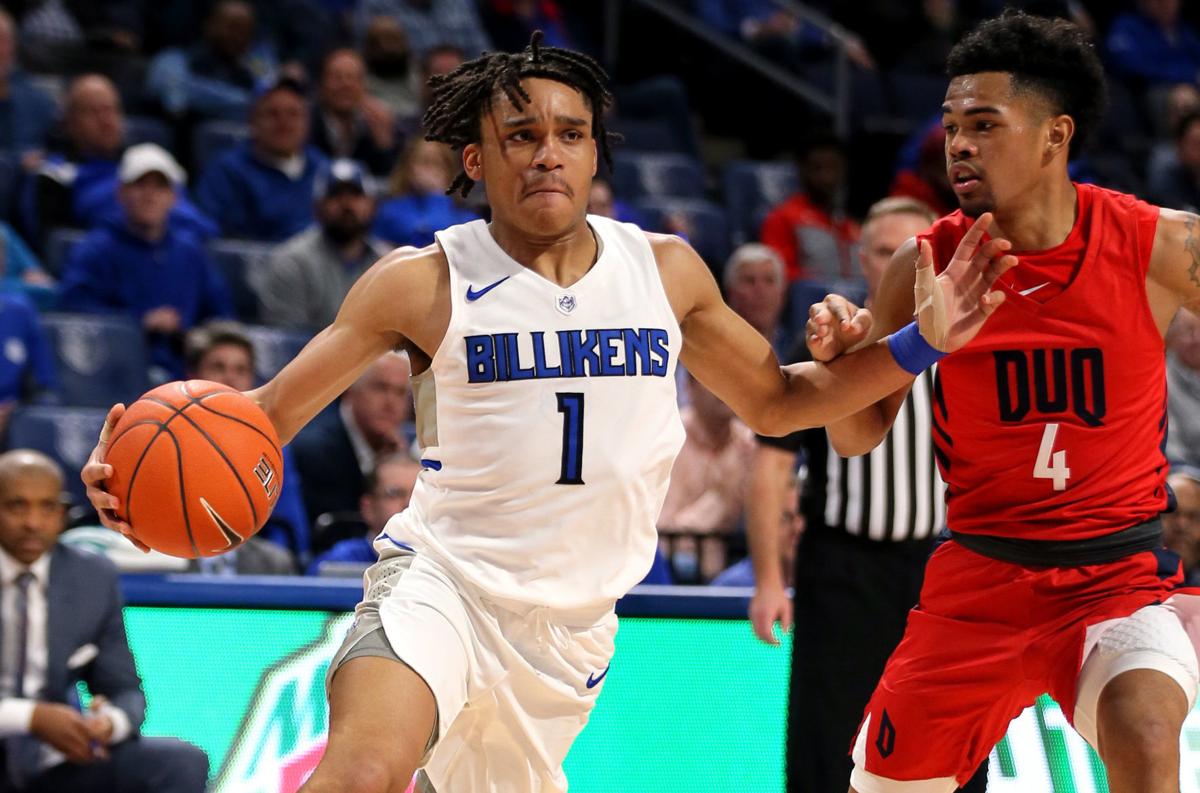 The Atlantic 10 announced its conference basketball schedule complete with an array of tweaks that are designed to help the 14 teams complete the 18 games.
The A-10 scheduled nine games in December, including St. Louis University's opener at home against Duquesne on Dec. 30.
The league built in two bye dates for each team between Jan. 13 and Feb. 24 and left the weekend of March 5 to 7 open to provide opportunities for makeup games in the case of postponements due to COVID-19 issues.
The conference stuck with the usual 18 games after discussing models with 20 or 22 games. The usual travel is involved although the league has alternative plans ready to implement if needed.
"The ADs did vote and reaffirm that if necessary, the league has the ability to adjust the schedule at any point," said Bernadette McGlade, A-10 commissioner. "That could include establishing smaller pods in areas that are not 'hot spots' or something as simple as reversing the site of a game, which could make a team's home and away uneven."
SLU's travel is the trickiest due to its location significantly further west than any other A-10 campus. The Billikens will make an early trip to Philadelphia to play La Salle and St. Joseph's with two days between games.
Otherwise, SLU has numerous single-game trips, including Massachusetts, Fordham, Richmond and George Washington, among others. The road schedule differs from other seasons in that way but allows for quicker trips.
"I would say those decisions were weighed pretty heavily for the ability to go in and out with potentially a single night," McGlade said of SLU's trips. "That was something where (we) worked closely with St. Louis in talking to them about what their comfort was."
SLU's game at St. Bonaventure is a "flex" game that has not been given a date.
The Billikens have five games that will be televised by one of ESPN's channels, including both matchups with A-10 favorite Richmond.
The A-10 hopes to hold its conference tournament in Brooklyn as planned. However, if that becomes questionable, McGlade said conferences have until Feb. 26 to indicate if their automatic qualifier for the NCAA Tournament will be determined by the conference tournament or by the regular season standings.
SLU has not announced its nonconference schedule.
Kern chooses VCUVashon's Nick Kern signed to play at VCU, he announced on his Instagram account Wednesday, the first day of the early signing period.
Kern, a 6-foot-6 forward, had announced a list of finalists last week that included SLU, TCU and DePaul.
By playing at VCU in Richmond, Va., he will be in the A-10 with the Billikens and have a chance to play against his hometown team each season.
SLU women sign oneSarah Lazar, a 6-3 forward from Wisconsin, signed with the SLU women's team. She averaged 11.7 points as a junior and was named first team all-state and all-conference.
Be the first to know
Get local news delivered to your inbox!