Part of Kyla McMakin wanted to believe she would slip onto the court in a St. Louis University uniform as an unknown entity.
She thought the 18.2 points she averaged at Longwood University the previous season might get overlooked. Maybe the returning SLU players would get most of the attention from opponents.
"I thought, 'I'm new. They won't know,'" she said. "But they did their research. I saw more schemes than normal. It was a change."
Thus began McMakin's search for the player she was at Longwood.
After leading her previous team to its first NCAA Tournament berth in 2022, her shots were missing at an unprecedented rate in November and December as the Billikens struggled to mesh. Even a SLU-record 40-point game failed to jump-start her shooting.
"After a lot of games, I'd be crying in the locker room because I felt that is not how I play, and it didn't feel good," McMakin said. "If you win and don't play your best, it doesn't hurt as bad, but we were losing."
A revised individual preparation plan and a discussion with Julia Martinez helped McMakin re-set and the Billikens to diversify their offense on the way to earning the program's first NCAA Tournament berth.
She has reduced her volume of shots while averaging a team-high 17.4 points and feels diminished pressure as the Billikens prepare for their NCAA Tournament first-round meeting with No. 24-ranked Tennessee at noon CT on Saturday in Knoxville.
"I had the title as a big scorer at Longwood, and I did feel pressure to have that title here," she said. "I wasn't living up to that. I was forcing shots that I never would have shot before — heavily contested shots that weren't high-percentage. I wasn't being the efficient scorer my team needs. You can score 40 points when you're shooting 100 shots, but I wanted to be efficient."
That has been happening more frequently, and McMakin scored 27 on 9-for-20 shooting in the Atlantic 10 championship win over Massachusetts.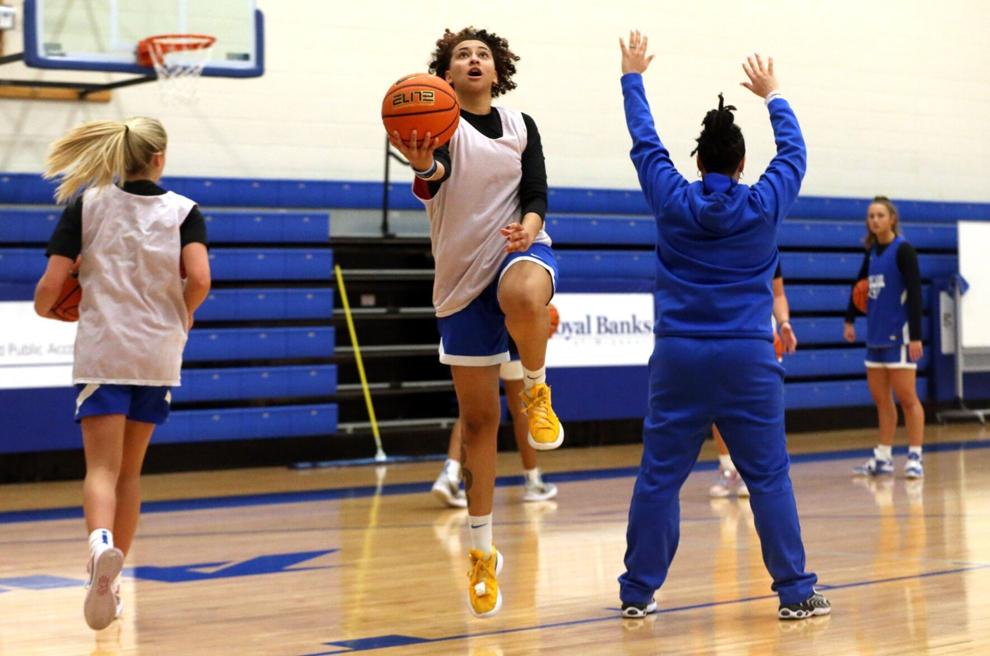 Coach Rebecca Tillett had seen McMakin score 1,629 points in three seasons at Longwood, where the guard was a first-team all-conference player all three years in the Big South. She shot 37% in the process. McMakin was barely above 30% as SLU fell to 6-16 in January.
"If you put Kyla on the floor, the opponent is game-planning for her," Tillett said. "It doesn't matter if her shooting numbers don't look great because coaches know what she is capable of. Early in the season, we didn't have the confidence flowing through the team to move the ball the way we wanted to share it."
Tillett and her staff studied film to determine why McMakin was struggling at times. Coach and player had multiple meetings. They developed a plan for McMakin to spend more time working on her shot because as Tillett said "if she's going to have that volume, you want to make sure the preparation is at the highest level possible."
Tillett said the Billikens worked on some things in practice that led to McMakin's 40-point game. But McMakin again felt pressure to produce big numbers. She had five points in the following game.
Things began to change after a discussion between McMakin and Martinez, who asked what needed to be done to help. McMakin said she needed Martinez and others to shoot and score more. That began to happen with Martinez, Brooke Flowers and Peyton Kennedy in particular.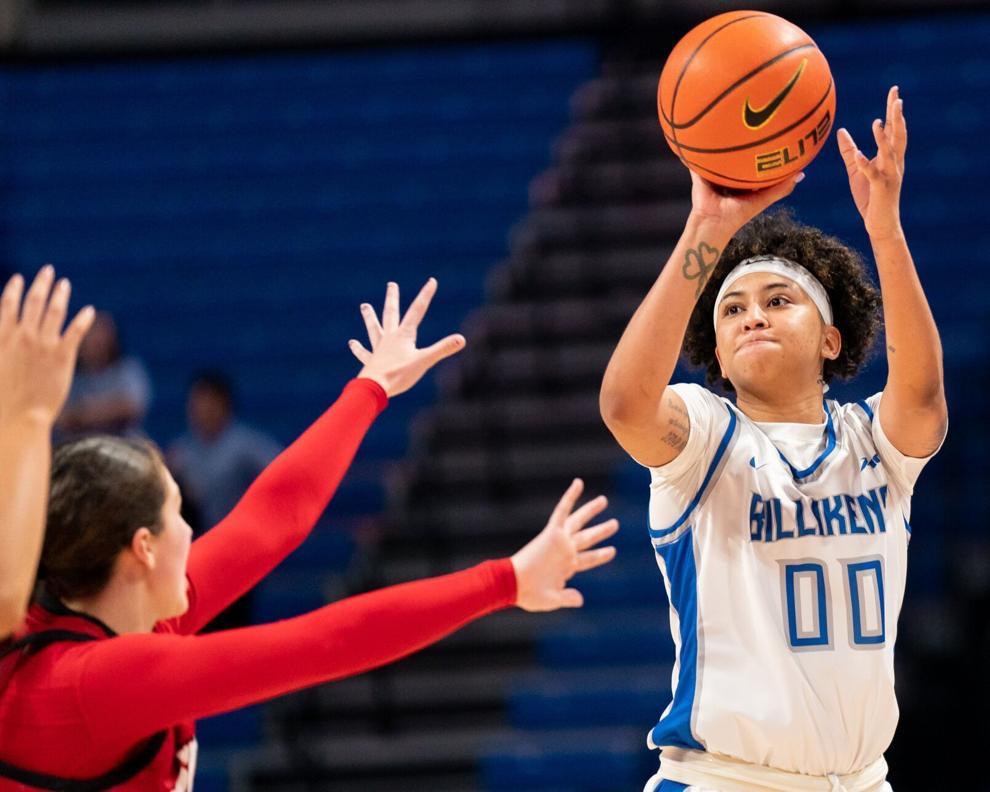 The Billikens have won 11 of their last 12 games, and McMakin has averaged two fewer shots per game during that stretch than she did in the first 22 games. Team scoring has become more balanced with others showing they can lead the team in a given game.
"Everyone, at any time, could put up 20, and that's something that helped me," McMakin said. "It's everyone just playing. What helped so much with the win streak was we didn't care (about stats), we just wanted to win. If it was Peyton, great, or Brooke down low. We really spread it out."
During the team's turnaround, Flowers has scored in double figures in 11 of 12 games with two 20-point outings. Kennedy has averaged 14.4 off the bench with a high of 26. Martinez has averaged nine points and 7.4 assists.
In the meantime, McMakin has reached 2,222 career points, making her No. 10 on the NCAA active player list with a year of eligibility remaining
"It took longer than we would have liked," Tillett said. "But with the extra work, she started to trend back in the right direction. The more dangerous our team is, the better her shooting became."