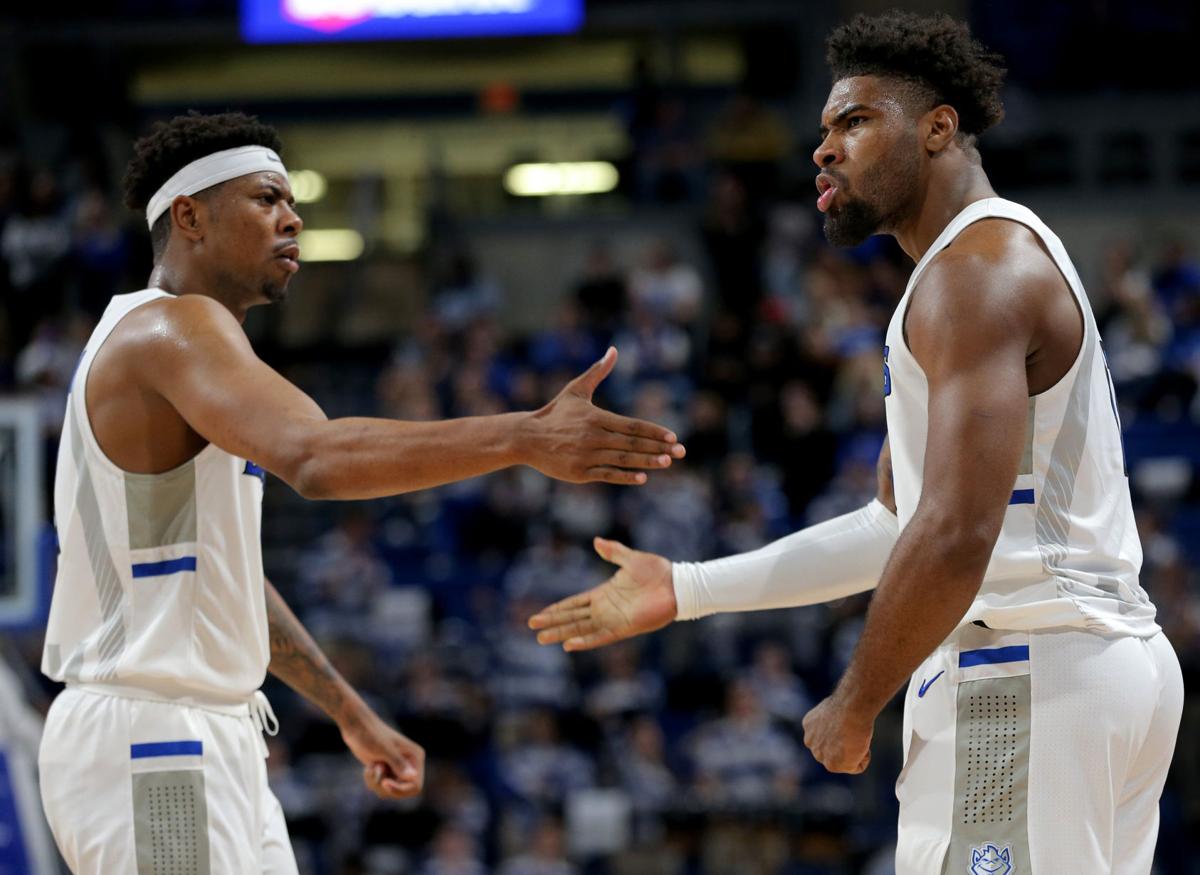 Jordan Goodwin and Hasahn French largely were unrecognized nationally last season even as they were teaming to become the only teammates in the country to average double-doubles.
Three weeks before the expected start of the season, the two began garnering some attention this week from two national award organizations.
Goodwin was named to a 20-player watch list for the Jerry West Award, which goes to the nation's top shooting guard. French was one of 20 placed on the watch list for the Karl Malone Award, given to the top power forward.
Goodwin, a 6-foot-3 guard, averaged 15.5 points and 10.4 rebounds last season with 64 steals and was named to the Atlantic 10 all-conference first team. He also had 64 steals.
French, a 6-7 forward, averaged 12.4 points and 10.4 rebounds and had 77 blocked shots. He was named to the A-10 second team.
Both players were voted onto the A-10 all-defensive team.
Be the first to know
Get local news delivered to your inbox!