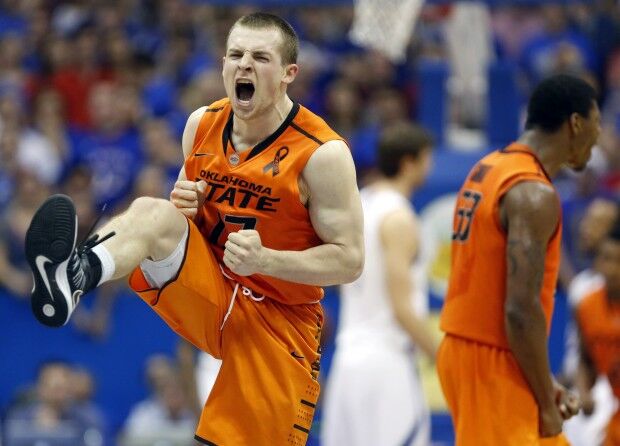 St. Louis University will fill its open assistant coaching position with former graduate assistant Phil Forte, who takes the spot previously held by his one-time teammate and friend Ford Stuen, who passed away last month of an illness.
Forte played at Oklahoma State under SLU coach Travis Ford and became a grad assistant in Ford's second season with the Billikens when Stuen was director of player development.
He left to become an assistant coach at Sam Houston State after earning a master's degree in organizational leadership in 2019. He was hired last month as an assistant at the University of Texas-Rio Grand Valley, a hire that was announced the day before Stuen's death.
Forte was a three-time All-Big 12 recipient, scoring 1,746 points at Oklahoma State to rank sixth on the program's all-time list. As a senior, he averaged 13.3 points and led the NCAA in free-throw shooting at 95.5%.
Forte and Stuen became close friends at OSU, and he was among the speakers at Stuen's memorial service last month.
Also joining the SLU staff as a grad assistant will be former Billiken Davell Roby, who graduated in 2018 after scoring 1,160 career points.