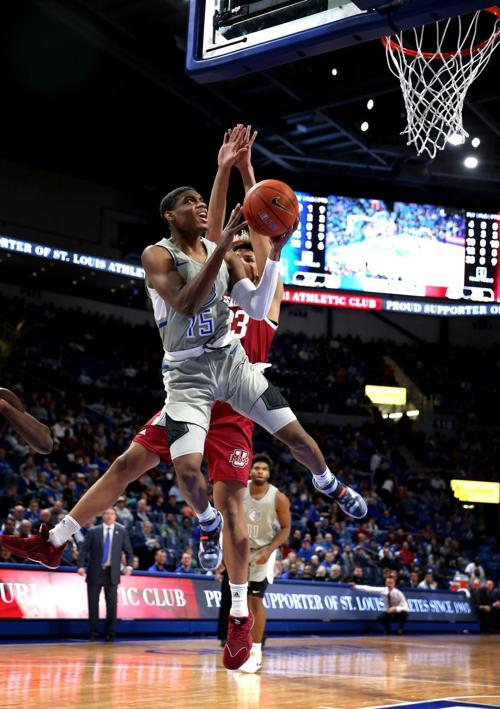 The remainder of St. Louis University's regular-season basketball schedule is set with the Billikens playing three games over the final seven days.
SLU had a game added against Massachusetts on Monday, March 1 at 5 p.m. at Chaifetz Arena. That will follow a game tomorrow night at VCU and a meeting with Richmond on Friday at Chaifetz.
SLU and UMass had their previous two meetings postponed due to COVID-related issues while the Billikens were in quarantine. The Minutemen have had two long COVID pauses, including one that will end with a game against Richmond on Tuesday. They haven't played since Feb. 6.
The Billikens are 4-3 and in seventh place in the Atlantic 10 and 11-4 overall. The final three games will be against teams ahead of SLU in the standings.
The A-10 tournament starts March 3 in Richmond, Va. The first four rounds will be played on the campuses of Richmond and VCU before the championship game is played March 14 at Dayton.