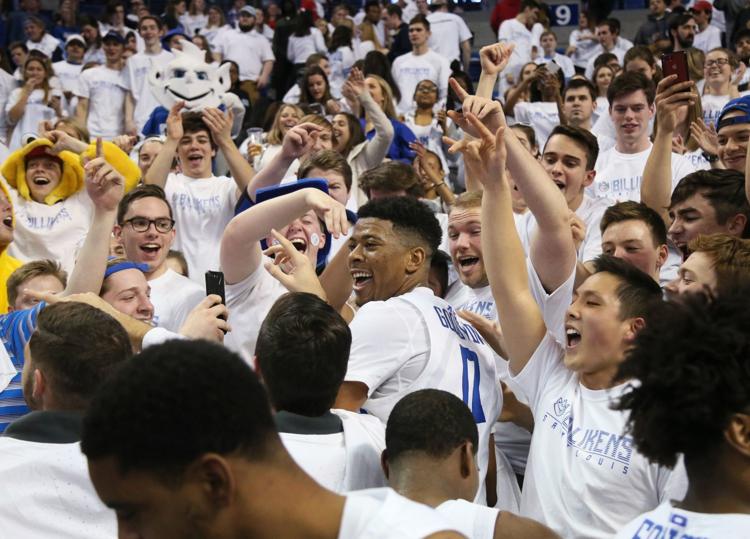 BY STU DURANDO • Post-Dispatch College Sports Writer
The men's basketball program at St. Louis University celebrated the best of times and endured the worst of times, all within the same decade, creating a roller-coaster ride for fans in a stretch of time that appears to be ending with another ascent.
The last 10 years included three consecutive trips to the NCAA Tournament, a collapse into the cellar of the Atlantic 10, a Title IX investigation amid claims of wrongdoing by players and a return to the NCAA field.
Rick Majerus succeeded in returning SLU to the national spotlight before his death. Travis Ford has made inroads in an attempt to return the Billikens to those heights as the decade comes to an end.
Meanwhile, the women's basketball program made significant strides, reaching a level never attained previously. The women's soccer team surged to the top of the Atlantic 10, becoming a regular postseason threat. And the men's soccer team made a coaching move in hope of regaining some of its previous glory after an unprecedented NCAA Tournament drought.
Here are SLU's top 10 sports stories of the past decade: