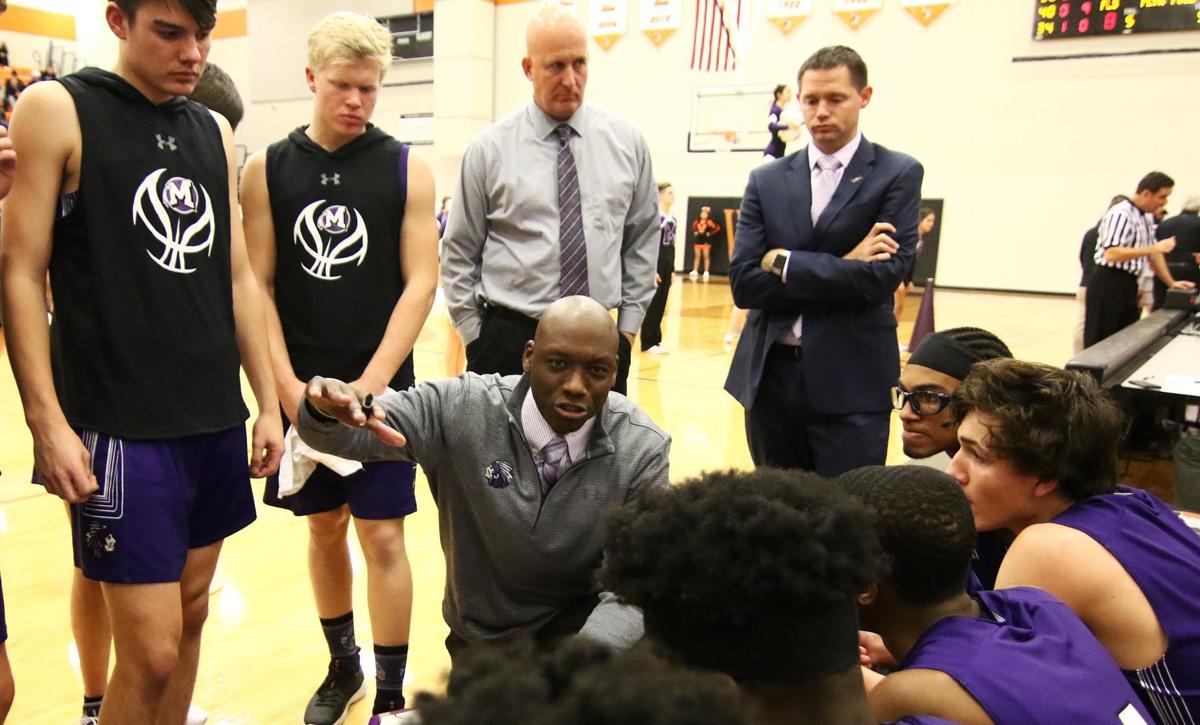 Conversations between Lorenzo Romar and Justin Love dwindled as more years separated them from a monumental moment in St. Louis University basketball history.
After leading SLU to the 2000 Conference USA championship in shocking style, Love went on to play extensively overseas. When he was considering the next move, Romar, the former Billikens coach, was among those he sought for advice.
"When he wanted to get into coaching, we had some extensive conversations and talked through that," Romar said. "He was trying to figure out what he wanted to do. He wanted to know the best way to approach it."
Love quickly established a path and landed the boys coaching job at Mascoutah High School, where he became a beloved presence over three years.
He was on the campus Tuesday when he collapsed before later dying at a hospital. Love was 41.
"Coach Love was a beloved member of the Mascoutah family and will be greatly missed," athletics director Scott Battas said in an email.
The Mascoutah athletic department mourned Love on its Twitter account with the message: "He was an inspiration to so many young people and an absolute joy to be around daily. Our thoughts and prayers are with his entire family. His impact on our school community is unforgettable."
Love was found unresponsive on the campus at about 11:15 a.m., according to a statement from the school district. No other information was available.
A native of San Francisco, Love made a big impact on the area basketball scene. He played two years for the Billikens and led them to a sweep of the C-USA Tournament as a senior for a spot in the NCAA Tournament.
After his professional career ended, Love settled in the Metro East, working as an assistant at Belleville West before getting the job at Mascoutah, which he led to a record of 55-42.
"It was good just seeing somebody as good as he was in college start giving that love back to the kids," former SLU teammate Justin Tatum said. "I knew he would be great for whatever program he touched, and he was for that short time."
Love scored 931 points in two seasons at SLU after transferring from junior college. He averaged 18.2 points as a senior with perhaps his biggest game coming in the semifinals of the C-USA tourney.
After telling his parents to fly to Memphis, guaranteeing them the Billikens would play in the championship game, Love scored 26 points in a semifinal win while they were en route. He made all seven of his shots, including five 3-pointers, in the first half.
"He put himself in a zone," Romar said. "He had told his parents to come, and he was not going to let us lose that game. It's one of the most remarkable things I'd ever seen."
Love signed with SLU and coach Charlie Spoonhour in 1998. The following season when Romar took over, the Billlikens were only 19-14 but played in the first round of the NCAA Tournament, losing to Utah and coach Rick Majerus.
"He was just a great guy, who always kept a big smile on his face," former SLU teammate John Redden said. "When things were getting down or bad, he's the one who would always come up with a joke to pick us up. Just a good guy with good energy."
Love played pro basketball in China, Latvia, Germany and Ukraine.
When he returned, he found success in coaching. After a stint as an assistant coach at Belleville West High, Love led Mascoutah to the Illinois Class 3A regional championship in 2019 and lost to eventual state champion East St. Louis in the sectional final.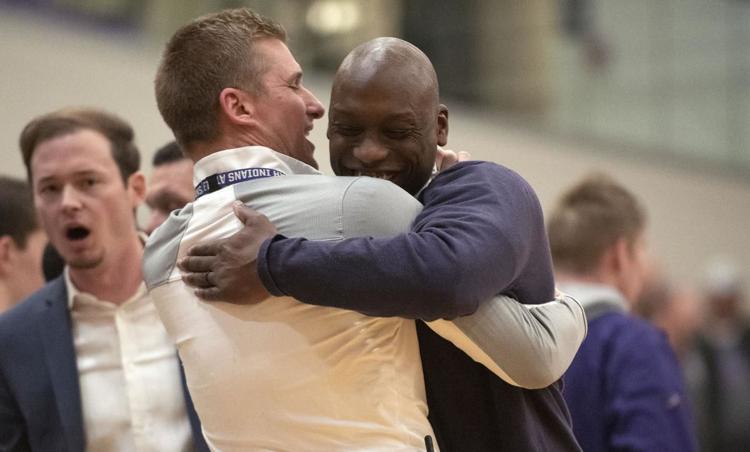 Be the first to know
Get local news delivered to your inbox!