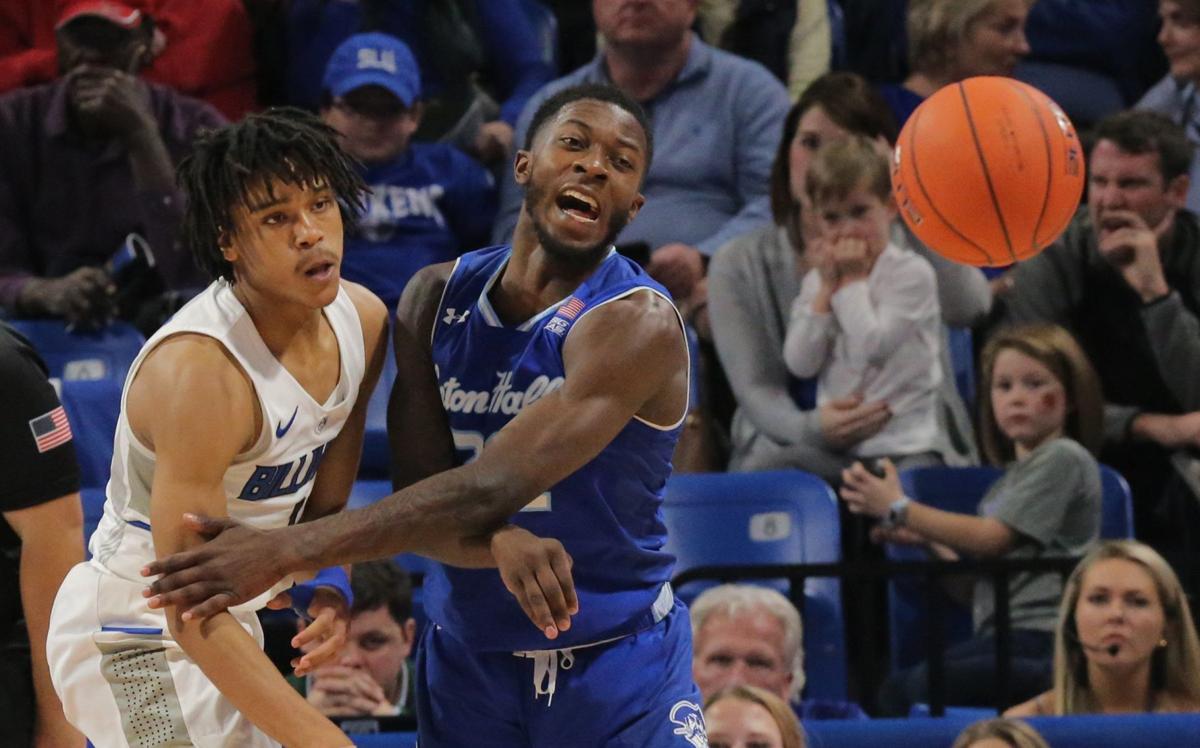 St. Louis University normally would have released its basketball schedule by late August, but with the season's fate in the hands of the NCAA, coach Travis Ford can only guess what modifications might be coming.
The Billikens have a schedule tucked away, but it remains to be seen if COVID-19 will allow them to play nonconference opponents that would include San Diego State, Memphis and Minnesota.
The hot topic in recent weeks has been the potential formation of bubbles, where groups of teams would convene to play nonconference games.
That could happen in November or possibly not until December, when many universities will be done with classes for the fall semester. And Ford expects that the Billikens would join such a setting.
"I've been approached and received multiple (contacts) from different organizations that say 'We're thinking of putting a bubble together,'" he said. "We've been approached, but it's nothing where we've been invited, nothing definitive. The bottom line is the NCAA will make a decision on what can and can't happen. But people are getting prepared and proposing ideas."
One concept is to have random groups of teams formed to hold games for two or three weeks. Another is to merge multiple early season tournaments at one site for games.
In those cases, schedules would be created for, instead of by teams. Ford would like to think the makeup of his team along with last season's 23-8 record would land the Billikens in a high-level group.
"If that's where this is going and we're considered one of the better teams in the country, we'll be a team that people want to be part of their bubble," he speculated.
Tournament organizer Rhossi Carron has contacted 70 college basketball programs, including SLU, with a proposal for playing in a bubble in Houston. His plan is for 20 teams to play eight games each in the three weeks before Christmas with the possibility of having as many as 32 teams.
"I think there could be different bubbles throughout the country," Ford said. "To have a bubble, you need an incredible plan. Where do they all stay? It has to be a place with multiple courts because you'll have practices and games. It's going to require a place like Disney in Orlando where they have everything right there in a confined area."
Orlando has been mentioned as a possible site, and SLU is scheduled to play in the Orlando Invitational from Nov. 26 to 29 with a field that includes Gonzaga, Michigan State and Auburn. The NBA created its bubble at Walt Disney World.
Bringing teams from other tournaments to the site would allow for a shortened nonconference schedule to be played.
The NCAA has indicated that a decision on when the season will start will come by mid-September. For now, opening games are scheduled for Nov. 10 with SLU starting at home against Southeast Missouri State.
Ford and his staff tried to construct a challenging schedule for this season to take advantage of a team that has NCAA Tournament potential. The Billikens have been cited by national media outlets as being the A-10 favorite with virtually the entire roster returning.
"Right now, the direction it's going is for some type of condensed version of nonconference season," Ford said. "What we have on paper right now — the percentages are not good. That doesn't mean we wouldn't have home games. We want our season ticket holders to get tickets because right now nothing has changed."
Besides the previously mentioned opponents, SLU has scheduled Boston College and Siena at home and Southern Illinois-Carbondale on the road, among others.
Some skeptics have voiced displeasure with the bubble idea being applied to college sports. Among them are Michigan athletics director Warde Manuel and Pac-12 commissioner Larry Scott.
The cost involved — although unknown — could be a stumbling block for some schools. It seems there has been a warming to the idea of bubbles under the current circumstances.
"Let's get a plan to move forward. I'm in full support of that," Ford said. "That doesn't mean that if it gets closer and it isn't feasible that you can't change it. I just hope they don't say 'We're not doing anything until January.'"
Be the first to know
Get local news delivered to your inbox!