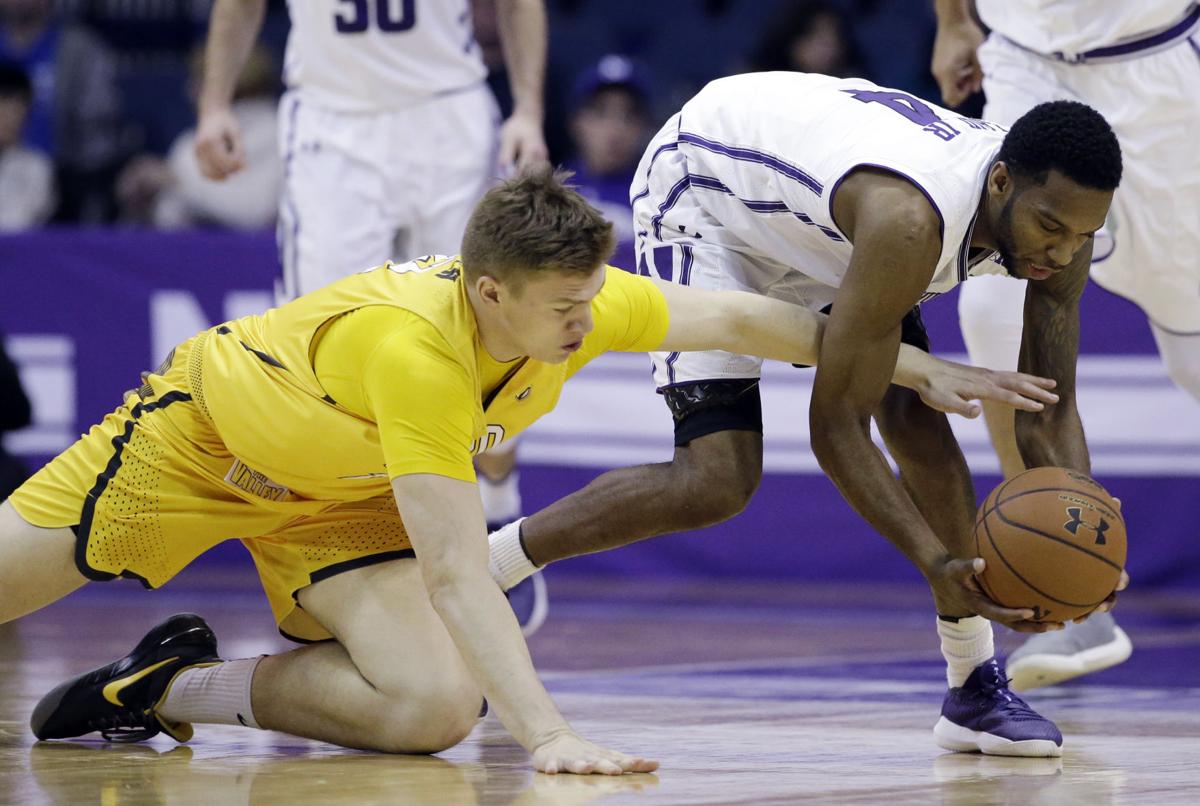 As college basketball players were dispersing across the United States in mid-March, Marten Linssen headed home to Dusseldorf, Germany, where a lockdown for COVID-19 was instituted throughout the country.
But once the 6-foot-8 forward decided he would transfer, the restriction that was felt the most was in his pursuit of a new basketball home.
Instead of being in the U.S. with a chance to visit universities, Linssen was forced to do research through videos and conversations. When he arrived at St. Louis University in late July, it was his first time on campus.
By that time, he felt he had done enough to feel comfortable with his choice after transferring from North Carolina-Wilmington.
"I decided to transfer while I was in Germany and everything was shut down," he said. "I had a lot of Zoom calls and people sent me videos. I saw the team's style of play, the facilities and campus. Pretty much everything you usually do on a visit, I got through Zoom."
Linssen's story is similar to that of others in the last six months, only he was trying to make a decision from 4,500 miles away.
Restrictions were strict in Germany. When he returned, the country was on full lockdown with the exception of grocery stores and other necessary businesses. Initially, citizens were allowed to meet with only one other person at a time until the size of gatherings gradually increased.
Meanwhile, in St. Louis, SLU players were at home and unable to work out together from mid-March to mid-June.
Linssen's only previous trip to St. Louis came as a player at Valparaiso — the first of his three college teams — during the 2018 Missouri Valley Conference tournament. Valpo lost its only game and went home without Linssen seeing the court.
He plans to play a much bigger role at SLU, where he will provide much-needed depth to a front line that includes only senior Hasahn French and sophomore Jimmy Bell Jr.
"I'm kind of slowly getting into it," he said. "I was a little rusty and had to get back into things after not touching a ball and going back to shooting. But I was able to work out in Germany at the end. The last 1 ½ months I was able to go to a gym and shoot and do individual work with coaches I used to play with."
In Linssen's one season at Valpo as a freshman, he played in 22 games but averaged only 7.4 minutes. After sitting out a year at UNC Wilmington, he became a starter and major contributor, averaging 10.5 points and 4.6 rebounds and shooting 59.6%.
Coach C.B. McGrath was fired at midseason, and Linssen went home not knowing who would become the permanent replacement. Having earned a bachelor's degree in three years, he decided to transfer, knowing he would be able to play immediately somewhere as a graduate transfer.
After doing the necessary research, which included talking to SLU players Fred Thatch Jr. and Gibson Jimerson, he decided on the Billikens over Boise State and Tulane. Linssen has two years of eligibility remaining, which is rare for a grad transfer.
"I liked the coaching staff and how they talked to me and what they were pitching," he said. "They have great facilities here. A lot of things are set up to be successful."
However, before he could get to work, Linssen spent two weeks staring at the inside of his apartment as he went through a mandatory two-week quarantine.
His initial sightseeing was limited to walks or runs on campus by himself. He stayed alone in an apartment, watching movies and reading and living off food that was dropped off at his door.
Now, he's into the routine of lifting weights and going through workouts. His new home is gaining some normalcy and the focus is back on academics — he's working on a two-year master's program in international business — and basketball.
"Most of all I try to play hard," he said. "Last year I played with my back to the basket to get buckets in the post. I have a pretty good mid-range shot, so I'm working on getting a 3-point shot for next season. My goal is to extend my range."
Be the first to know
Get local news delivered to your inbox!