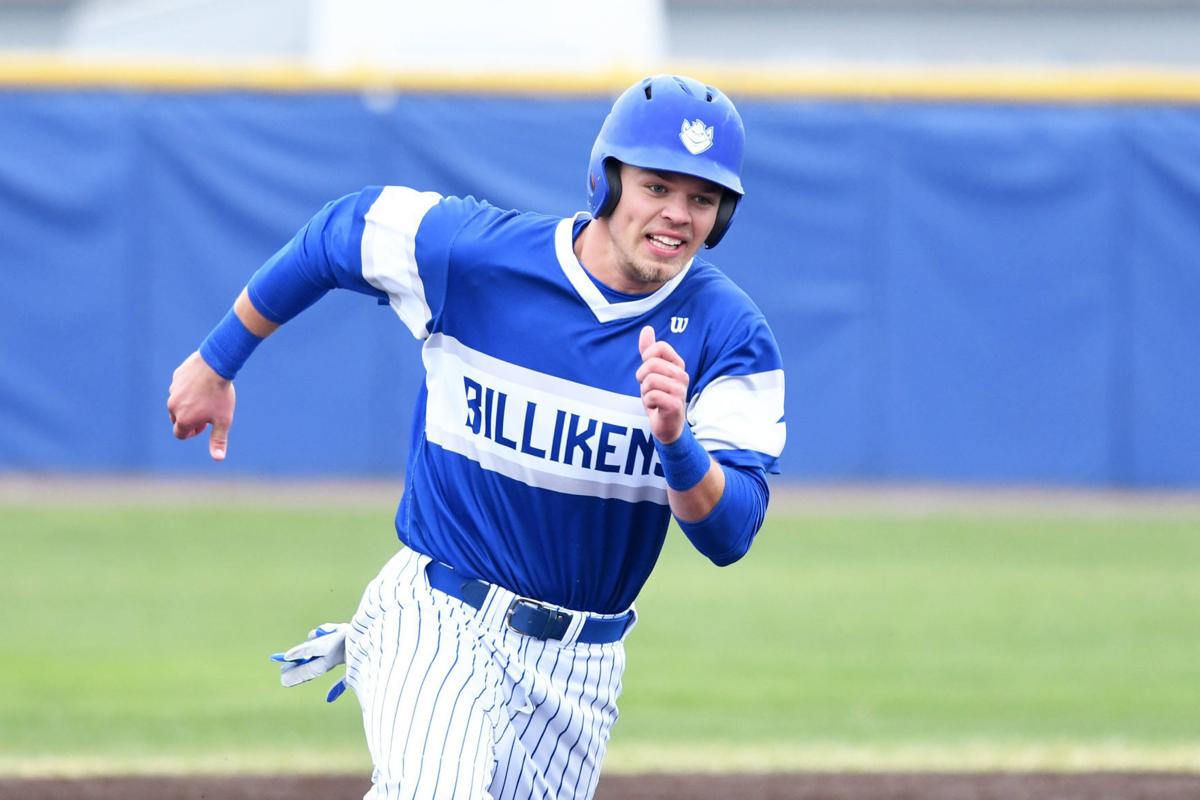 Whether it was a no-hitter thrown by Cody Luther or a 19-strikeout performance by Connor Lehmann, pitching was the critical element that kept St. Louis University in games last season.
The presence of one or two big arms was a staple of the program last decade.
Now, coach Darin Hendrickson finds himself in the rare predicament of having lost his top four starters as the Billikens wade into the uncertainty of the 2020 season starting Friday against Tennessee-Martin in Hoover, Ala.
In rebuilding the staff, Hendrickson ended up with an unusual scenario for the opening weekend. He'll start two lefthanders and a freshman. And he has no idea who might be the starters when the Atlantic 10 schedule begins in late March.
"The first few weekends are a deal a lot like the end of spring training where you're letting this guy and that guy duke it out and see where things land," Hendrickson said. "I don't think we have a choice. We have no proven starters. That's the key word. We have people who can do it and have the stuff, but they have zero starts under their belt."
It's the start of a pretty heavy makeover that has seen SLU add 20 new players since the end of last season, when the Billikens finished 25-30 overall and 13-12 in the Atlantic 10. After being picked to win the conference five consecutive years, SLU was picked sixth.
Not only is the starting pitching depleted but the entire infield is gone. Outfielders Jake Garella, an A-10 player of the year candidate, and Corrigan Bartlett provide a solid core.
"Last year was a tough year," Hendrickson said. "I think it wore a lot of people down. I would say opening weekend I have no idea what the scores will be or what's going to happen, but I feel good about my team and good about the character of the players."
Hendrickson is hoping a lot of his unknown players can be as good as he thinks.
It's been a slow build since the fall when the goal from day to day was to remember each other's names, he said. Soon, the talent made itself apparent.
The experiment with the pitching will start with lefthander Trevor Harris on the mound Friday after one-year stops at Baylor and Saddleback College (Calif.) Next up is 6-8 lefty Mark Finkelnburg, a grad transfer from Loyola Marymount. And the weekend will end with the debut of freshman Matthew Boyer (Edwardsville High).
But Hendrickson concedes these roles could easily change and there could well be different weekend starters in coming weeks. Ryan Nolan is a grad transfer from the Division II level and Scott Youngbrandt has one of the best arms on the staff, Hendrickson said.
He can only hope that one or two develop the way some SLU pitchers did in the last 10 years. Lehmann was drafted in the seventh round last year. That came after Miller Hogan went in the sixth round in 2018, Matt Eckelman in the 21st round in 2016 and James Norwood in the seventh round in 2014.
Uncertainty runs through other areas as well.
"It's a different deal because I've never had this much turnover," Hendrickson said. "We have 20 new players. That's a record for me as a coach at any school at any level. But sometimes you go through that."
The offense will be anchored by two returning players. Garella hit a team-high .330 last season and led the Billikens with 46 RBIs in 55 games after hitting .352 as a sophomore. Bartlett is fully healthy after hitting .310 and leading the team with 39 runs from the leadoff spot. Also returning is Cam Redding, who filled a need at catcher due to an early-season injury and hit .307 as a walk-on freshman.
Filling the infield spots is another challenge. Hendrickson expects to use a platoon at first base. The season starts with second base up for grabs. He is more certain about the left side.
Matt Happ will play shortstop, largely for his defensive skills. Kyle Fitzgerald will be at third base after transferring from Northwest Florida, where he had two stellar seasons at the junior college level. Ryan Hernandez returns at catcher, after being lost early last season to an injury, along with Redding.
SLU scored three or fewer runs in 16 games last season. Not even the Billikens' strong pitching could save them in those games as they went 1-15, including a loss in Lehmann's 19-strikeoiut game.
"This year our two through five hitters are as rock solid as any we've had," Hendrickson said. "The problem is the unknowns around it. You can't have three outs at the bottom. We've stressed on-base percentage more than ever and potentially a lot more running. Usually we've recruited righthanded hitters who try to hit it (out) because that's the way the park plays. We're going to have to change that a little."