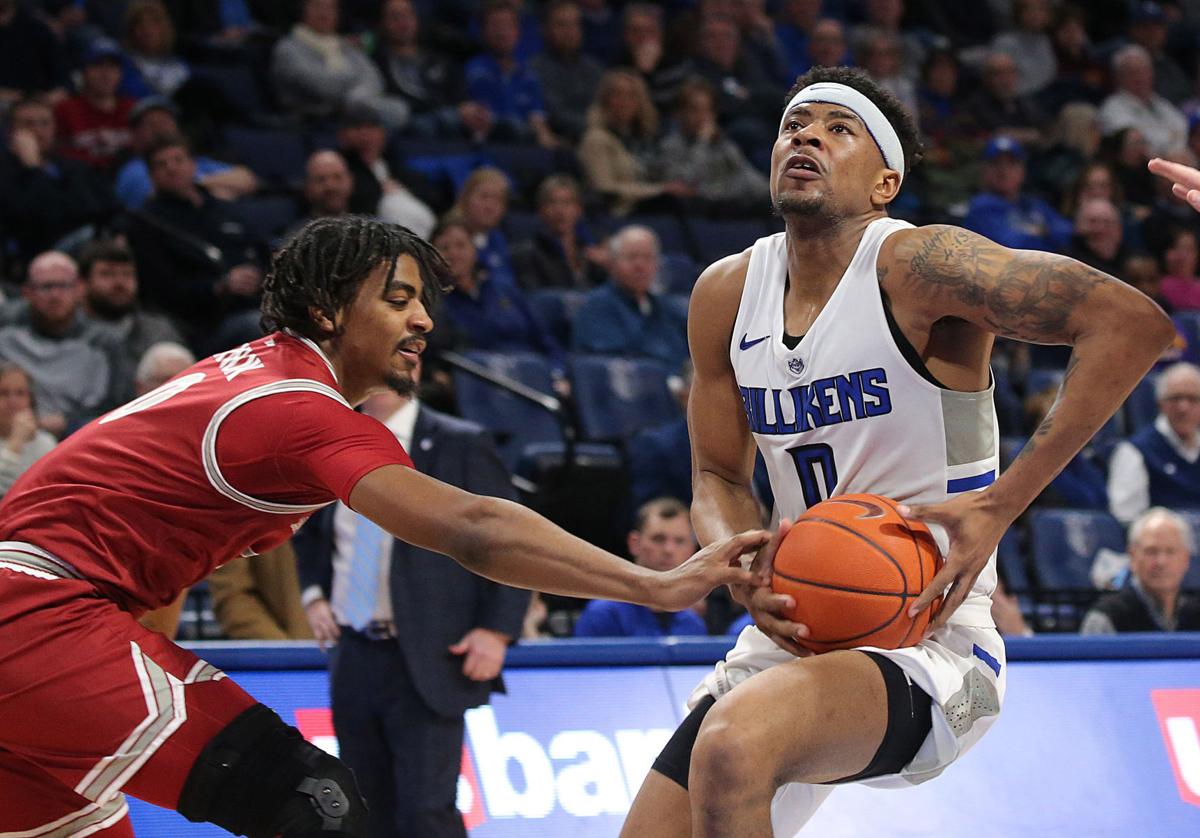 The weight room in Chaifetz Arena sits directly across a hall from the training room and about a 20-second walk from the basketball locker rooms. Other locker rooms are a short distance further.
That convenience at St. Louis University is about to be tested as athletic training and sports performance personnel adapt to new guidelines in the coronavirus era.
Some equipment that has been in the weight room could end up in a parking garage. Access to trainers could take athletes to the soccer stadium.
Those are a few of the ideas being discussed as most athletes return to campus this week following the return of the men's and women's basketball teams last month. Adjustments are unavoidable as teams prepare for training in coming weeks despite the absence of fall sports competition.
"There's no doubt we've worked harder this summer than any other summer," SLU athletics trainer Jonathan Burch said. "There was so much planning and we have so many people to help out. We've met with physicians more over the summer than in the past, by far."
Burch and director of sports performance Robb Hornett have been working on campus since June when a majority of the men's basketball team returned for workouts.
With the influx of all athletes, the challenge of maintaining a limited capacity in the areas where they normally congregate will be tested. Days that have been starting early in the morning will get longer as they manage all SLU teams.
"We have to structure our training sessions so athletes aren't sharing equipment," Hornett said. "From our standpoint it's more chaotic because now we'll have all student-athletes on campus. It's not going to be our version of the NBA bubble."
The weight room is not able to hold all members of a team at once. Each athlete works with a newly purchased rack of weights that no one else touches during that session. And some equipment was removed to create more space between machines.
Treadmills could end up in the arena concourse or visitor's locker room. Additional space was created by moving exercise bikes. Some training equipment might be moved to a parking garage on campus.
"Everything is still evolving," Hornett said. "We're looking into getting satellite facilities around campus or taking some outside for larger teams to get full training sessions. As coaches, everyone has to think on their toes to be able to get the same outcome with the students."
Burch has been starting his days at 5:30 by texting players on the basketball team. They must submit a form on which they acknowledge any symptoms and report their temperatures, which are recorded with thermometers provided by SLU.
If a player has any symptom whatsoever, he or she is not allowed to take part in that day's workout or lifting session. After a weekend, players are asked if they went home or traveled out of the city. If so, it is likely they will quarantine for a couple of days.
"You have to know your players and those with respiratory or immune compromise issues," Burch said. "Those that have tested positive for COVID, you have to keep a closer eye on them and maybe back off on early workouts. When we first heard about COVID causing respiratory issues it scared a lot of trainers because that's your engine."
Burch is in close contact with many athletes every day. He oversees therapy for those who are injured and tapes players before practices, many of which he attends.
He limits the number of people in the training room and requires athletes to schedule times for therapy. Plexiglass barriers have been added between the remaining training tables after some were removed to create adequate spacing.
Burch said he will likely set up a station in the hall for athletes to get ice treatments and possibly a taping station outside of the main room. A small training room at the soccer stadium might be put to use.
"But we may need more than that to provide the services they need," Burch said.
The athletes must do their part as well. After lifting weights, participants are required to spend 10 to 15 minutes sanitizing the equipment they used. Hornett and his staff follow with another 15 minutes of cleaning. A change of clothes is required by anyone who plans to go from the weight room to the training room.
Burch said he visits the web site for the Centers for Disease Control and Prevention each day to catch up on any new information. He long ago realized there will always be more adjustments to be made the longer the pandemic endures.
"One thing I've learned is that you don't know everything," he said. "As soon as you think you get something figured out, it's going to change."
Be the first to know
Get local news delivered to your inbox!