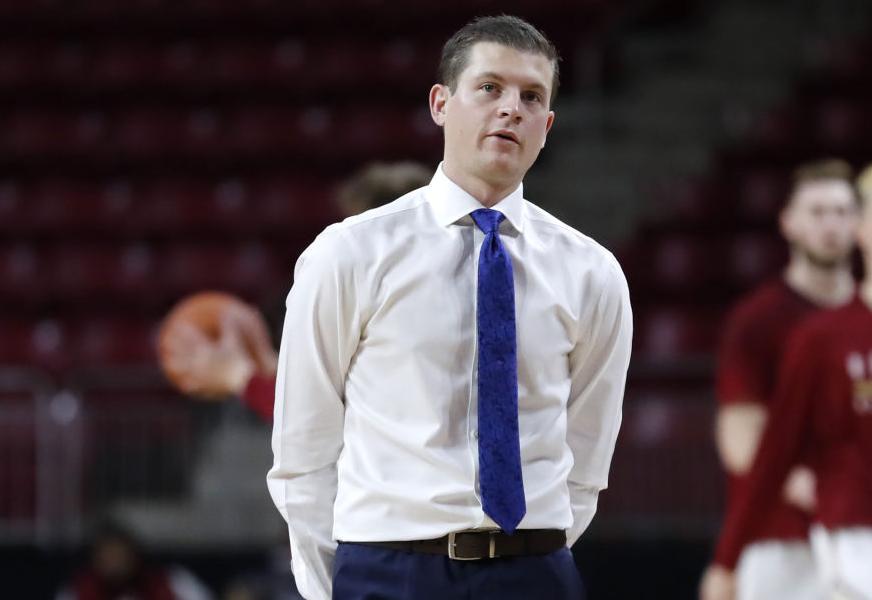 St. Louis University assistant basketball coach Ford Stuen, 29, passed away Tuesday after an illness that had him hospitalized for the last month.
Stuen is the nephew of Billikens coach Travis Ford and joined his staff when Ford was hired five years ago. He spent the last two seasons as an assistant.
Stuen had been hospitalized since Easter. He was married last year to his wife, Courtney. They have a daughter, Lucy, and are expecting another child this summer.
He played at Oklahoma State for Ford before making the move to SLU. In his first year as an assistant, Stuen was named to the National Association of Basketball Coaches "30 under 30" list, highlighting the best young coaches in the country.
Stuen was with the team all season and traveled to the Atlantic 10 tournament in Richmond, Va., in March but became ill soon after and missed the trip for a game in the National Invitation Tournament.
Courtney Stuen wrote about his illness on Instagram on April 13 — his 29th birthday — saying he had been placed on a ventilator days earlier with "serious health complications" but was improving. At that time, she expressed hope, writing, "Ford is getting better, inch by inch." In that post, she indicated that she was expecting a boy.
Prior to being promoted to assistant coach, Stuen was the director of player development, handling many internal aspects of the basketball program, including travel, equipment and meals.
As an assistant, he developed a passion for recruiting and helped to bring players to SLU in short order, including Markhi Strickland from Florida and Andre Lorentsson from Sweden.
At Oklahoma State, Stuen was a first-team academic All-Big 12 selection. He was one of 20 athletes in the conference to receive the Dr. Prentice Gautt Postgraduate scholarship.
He was a native of Henderson, Ky., where he played high school basketball before going to IMG Academy in Bradenton, Fla., for one year.