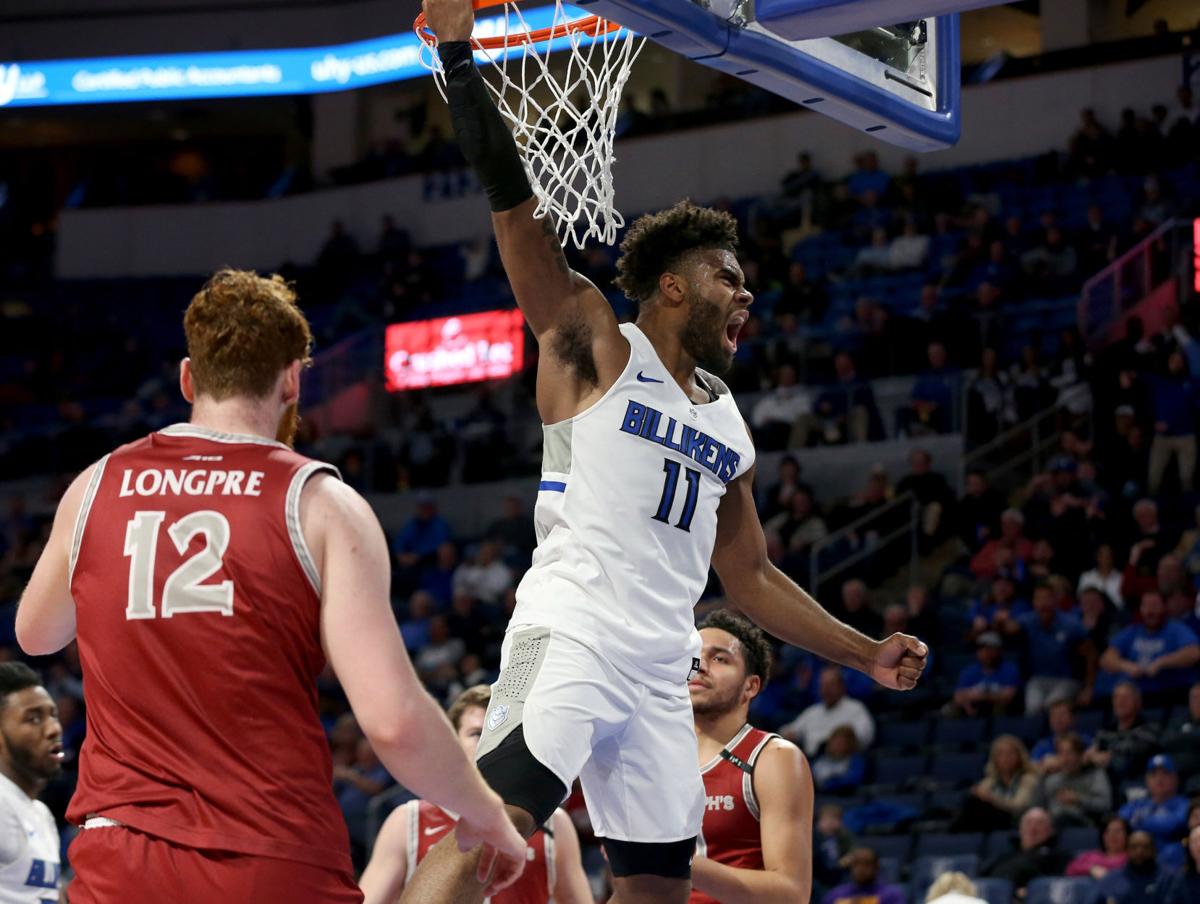 The last time St. Louis University basketball players were on the court was Tuesday before coach Travis Ford set them free for three days to rejuvenate and prepare for the start of the official preseason.
There was also the matter of mid-terms that needed to be completed.
With their bodies rested and minds free of academic pressures, the Billikens will return to the floor Saturday to start preparation for an increasingly hyped but highly uncertain season. After months of individual drills and small group training, they can now gather as a full team up to 20 hours a week.
The start of practice nationally was Wednesday, but Ford opted to wait three days so that he could pack more work into the weeks before the anticipated Nov. 25 start of the regular season.
"If you start practice on the first day, you end up having to take two days off a week," Ford said. "As we get closer to games, I like not taking two days off. We'll be in a mode now where we'll be three on and one off for about two weeks. Then we'll go four on and one off."
Teams can practice 30 days out of 42 between the start of preseason and "opening day." Ford is back-loading with the expectation that the Billikens will start with some high-end opponents in the first week.
A-10 favorites?
National offseason chatter has touted SLU as everything from a likely NCAA Tournament team to one that could make a run in the postseason. The Billikens figure to be picked to either win the Atlantic 10 or finish second with Richmond being the top rival.
With virtually all of its scoring, rebounding and playing time returning, SLU is in many ways ahead of the game. The returning group includes seniors Jordan Goodwin, Hasahn French and Javonte Perkins, who have their own billboards around town after huge junior performances.
"We've been doing a whole lot of figuring things out," Ford said. "We've put in some things, but a week before practice we start nailing down what's best for this team. I'm putting practice together with the complete offensive package. It's a lot from last year. And I'll put in the defensive packages I think are best for this team."
Ford will script the first five to seven practices and then adjust based on the progress he sees. Despite the team's vast experience, Ford said he has been playing catch-up because of the time missed during the spring and early summer due to the coronavirus shutdown.
He faced limitations in what the team could do during workouts in August and September. Players continue to wear masks much of the time. As of Saturday, guard Fred Thatch Jr. is prepared for some grueling sessions, regardless of what COVID restrictions exist.
"Coach Ford doesn't let up," he said. "My freshman year, practices were really tough but not as tough as sophomore year. And I know for sure we're going to go really hard until we start playing. He's going to push us extremely hard this first month."
Much of Ford's time in the last month has been spent re-constructing the team's schedule after the NCAA delayed the start of the season by 15 days.
Sources have said that SLU will open the season in Lincoln, Nebraska, at a multi-team event instead of the originally scheduled trip to Orlando, Florida. The Billikens could have four home games, including known matchups with Boston College and Indiana State. The status of a previously scheduled game at Minnesota seems to hinge on the Big Ten's scheduling plans.
"We're doing everything we can to get our nine nonconference games," Ford said. "But I don't know if we can ever use the word 'finalized' for the schedule. I'm dead serious. Things are going to change."
The only negative around the team entering practice is a foot injury suffered by sophomore center Jimmy Bell Jr., who is expected to miss another couple of weeks.
Thatch and Gibson Jimerson, who missed most of the 2019-20 season with an illness and broken foot respectively, have returned and are cleared for full practices.
Be the first to know
Get local news delivered to your inbox!