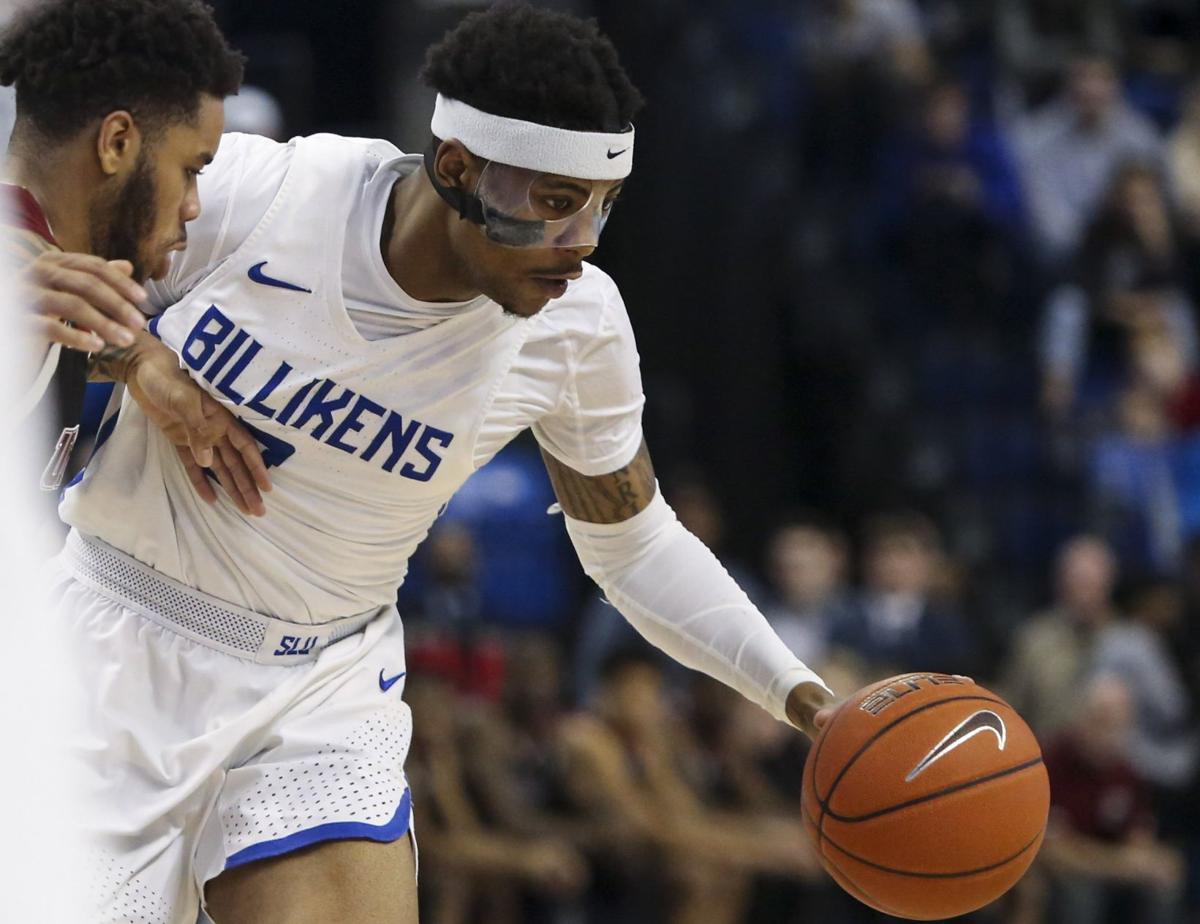 NEW YORK • Winning ugly is still winning.
That was the consolation for St. Louis University as it scored 11 of the last 14 points to down Fordham 63-60 on Tuesday night at Rose Hill Gymnasium.
The Billikens barely found a way to improve to 13-4 while extending their winning streak to a season-high five games. Despite playing anything but a clean game, they improved their record to a perfect 4-0 in the Atlantic 10 for their best conference start since 2014.
SLU overcame an unimpressive performance in which it too often settled for ill-advised attempts beyond the 3-point arc that resulted in a poor overall field goal percentage (20 of 51, 39.2 percent). The Billikens were not all that effective from the foul line, either, converting 14 of 23 free throws (60.9 percent).
Coach Travis Ford, while unhappy with some of the decisions made offensively, preferred to dwell on the bottom line against Fordham (9-8, 0-4), which suffered its fifth consecutive defeat.
"I told our team 'Good teams figure out a way to win. Even when it's not your night, you figure out a way to win,'" Ford said. "We're still trying to build this. I don't know in the last couple of years if we win this game."
Indeed, SLU found a way to get the job done at Fordham for the first time since a 90-73 triumph on Feb. 6, 2013. There was nothing lopsided about this one.
The Billikens needed huge games from sophomore guard Jordan Goodwin and senior guard Javon Bess and a big rebounding effort to avoid what might have been an extremely damaging defeat if they should not secure an NCAA berth by winning the A-10 tournament.
Goodwin tallied a game-high 20 points, including 4 of 7 from 3-point range, with nine rebounds and six assists. Bess registered 17 points with a game-high 11 rebounds. The visitors relentlessly pounded the glass in outrebounding the Rams 42-29.
The Billikens never trailed through the first 20 minutes in taking a tenuous 34-32 halftime edge. Fordham is seemingly destined to be a conference also-ran again this year, but the Rams certainly make up in fight what they lack in talent. Consecutive 3-pointers by Antwon Portley, a 6-4 junior guard, lifted Fordham to its biggest advantage at 57-52 with 4 minutes 19 seconds left.
It seemed as though the Billikens were in deep trouble. Don't tell that to Goodwin.
"Throughout the whole game, I thought we were going to win," he said. "Even when they went up by five, I looked at my guys and I saw the fight and I could feel we were going to win the game."
Bess made a 3-pointer and, after a Portley free throw, Goodwin responded with a pair of foul shots that drew his team to within 58-57 with 2:58 to play. The Billikens retook the lead for good when Tramaine Isabell Jr. finally delivered after repeatedly misfiring. Although he finished 2 of 9 from the floor, Isabell nailed a clutch 3-pointer from the left side with 2:06 remaining.
SLU could not seal the deal until freshman Fred Thatch, Jr., displaying poise beyond his years, calmly sank two foul shots with 22 seconds on the clock and Jalen Cobb, a freshman guard for Fordham, clanged a 3-pointer with five seconds to go.
Bess dismissed the notion that his team overlooked Fordham.
"Coach says championships are won on the road in the Atlantic 10 because the league is so tough from top to bottom," he said. "We don't take any game lightly."
Despite finding themselves in a late hole, the Billikens never unraveled.
"We made some mistakes, but we stayed together as a unit," Bess said. "We didn't start blaming each other. We stayed together the whole time."
According to Goodwin, the ability to eke out such a hard-fought victory reflects all of the sweat being shed in practice.
"Practice is almost harder than games," he said. "Coach rides us so hard because he knows our abilities and he knows how much we have to give. And we go out there and give it to him."
Ford sees unmistakable growth in knowing that the Billikens found a way in a game that could easily have gotten away.
"We didn't play that great on either end," he said. "But hopefully we will bring our best in there somewhere."