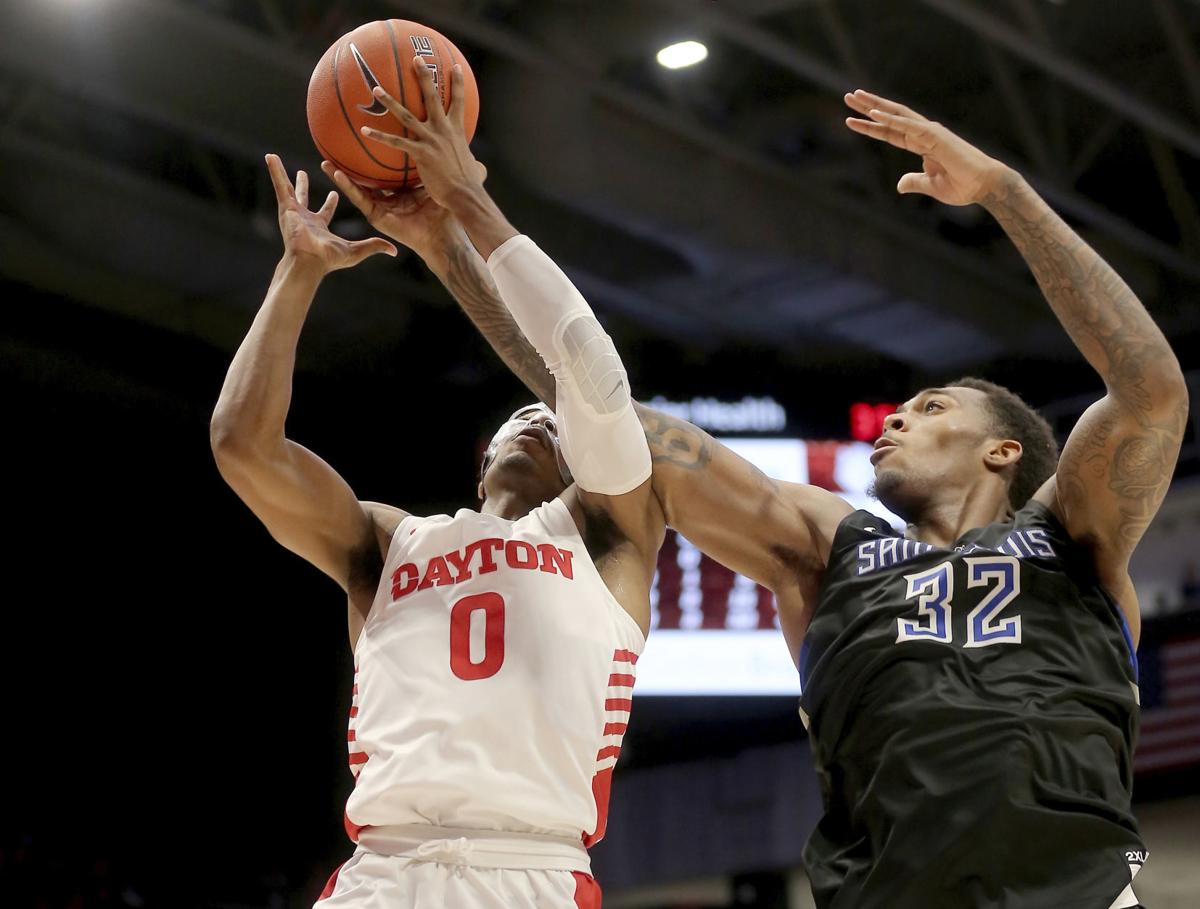 Travis Ford might have had the right approach to the final weeks of the regular season when he said recently that he didn't know where St. Louis University stood in the standings and didn't want to know.
That might be hard to believe but it could help maintain sanity.
With two Atlantic 10 games remaining, the possibilities are wide ranging, although some are highly unlikely.
The Billikens enter Wednesday night's game at George Mason with a mathematical chance of finishing anywhere from second to eighth. There are charts and graphics online depicting the dozens of scenarios that will make your head spin.
Despite the importance of the final week, guard Jordan Goodwin repeated his coach's approach, whether he was being totally honest or not.
"We've got the standings in the locker room. I've probably yet to look," Goodwin said. "It doesn't matter. Put us in the tournament as the first seed or 12th seed, and I feel 100 percent positive of coming out on top. We're not worried about seeding. We're worried about controlling what we can control — finish the conference undefeated, get in the tournament and let it all loose."
The biggest issue for SLU and a few other teams is the pursuit of fourth place. Teams that finish in the top four earn a double-bye for the A-10 tournament, and the Billikens are in the mix of contenders.
SLU had a chance at the No. 4 seed last season but lost its final regular-season game at St. Bonaventure. The Billikens then won four games in four days at conference tournament as the No. 6 seed and beat the Bonnies for an NCAA Tournament berth.
If the Billikens lose at George Mason, the chance of finishing fourth dwindles. The Billikens finish the regular season at home against St. Bonaventure on Saturday in a game they hope to make significant.
"I think these guys have accomplished a lot, but hopefully we still have a lot in us," Ford said. "Everybody's kind of fighting for something at this point. At least you hope you are."
If SLU wins its final two games, it still needs help to finish fourth. The first opportunity failed to materialize because Duquesne picked up a win at VCU on Tuesday night.
SLU remains on the outside of the NCAA Tournament bubble discussion, sitting at No. 56 in the NCAA's NET rankings as of Tuesday. The Billikens are 21-8 but a shortage of significant wins has kept the prognosticators from making them a viable option.
But the program has continued its upward climb in the A-10 under Ford, who took over a team that finished last the year before he arrived. He has guided them to the No. 11 seed in 2017, No. 6 in 2018 and '19, and now has a shot at something bigger.
SLU has won four of its last five during a stretch that has seen more players contribute on a regular basis than previously. That includes the three freshmen who are getting extended playing time — Yuri Collins, Jimmy Bell Jr. and Terrence Hargrove Jr.
"For us being younger players, coming in and learning everything, we're just locked into everything coach is talking about," Hargrove said. "Some caught on faster than others, but eventually we all learned what he wanted us to learn and look at us now. We know the system, know the plays and we're ready to go."
Be the first to know
Get local news delivered to your inbox!